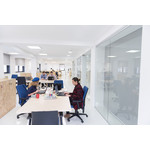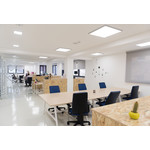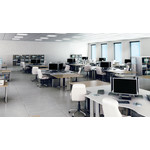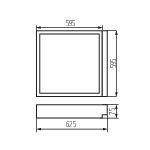 Recessed - Mounted LED Office Fixture OFIS LED 33W 595x595mm
OF 33W-840-MAT-W-P1
Product code: 28609

---
Scroll down to the full specification
---
---
Do you want to maintain consistency?
See products from the same series
Specification
5 years Warranty under the terms of the warranty statement, available on our website
Luminous efficiency of the lamp [lm/W]
121
Lighting angle [°]
X100/Y100
Colour temperature [K]
4000
Range of sections of wires used [mm2]
1,5÷2,5
Materials
Handling and installation
Catalogues, folders and leaflets
Before downloading the materials made available through this website in order to use them for further marketing or commercial purposes, please contact the Kanlux SA headquarters by sending an inquiry to info@kanlux.pl concerning the conditions under which you will be able to use the Kanlux SA trademark or Kanlux SA materials protected by copyright. The use of materials downloaded from this website without our consent is illegal and violates our rights.