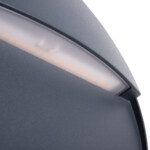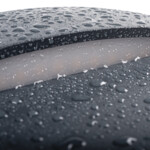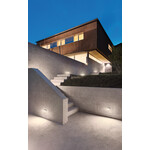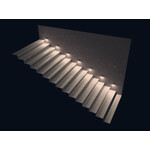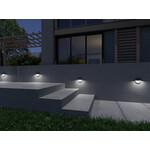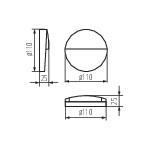 Surface-mounted light fitting DULI LED
DULI LED 4W-NW-O-GR
Product code: 33751

Kanlux DULI LED is a series of surface-mounted, façade luminaires. Modern and geometric design in a simple form makes this series very universal. A matte graphite finish and the most popular colour temperature for architectural luminaires (4000K) are other advantages. Kanlux DULI LED is decorative accent lighting that illuminates and decorates spaces around the building. Kanlux DULI LED surface-mounted luminaires are powered by 230V without using an additional power supply unit.
---

Rated voltage [V]
220-240 AC




Colour temperature [K]
4000

Scroll down to the full specification
---
---
Do you want to maintain consistency?
See products from the same series
NEW


NEW


NEW


Specification
Enclosure material
aluminum alloy
Protective glass material
PC
Place of application
Indoors and outdoors
Rated voltage [V]
220-240 AC
Integrated LED light source
Number of on/off cycles
≥25000
Colour temperature [K]
4000
Colour-rendering index Ra
80
Lamp-ignition time [s]
≤0,5
Compatible with a dimmer
no
Class of protection against electric shock
I
Minimum distance from the illuminated object
0,2m
Ambient temperature range to which the product can be exposed
-15÷35
Place of assembly
wall mounted
Connection type
Terminal block
Range of sections of wires used [mm2]
0,75-1,5
Useful luminous flux of the light source Φuse [lm]
470
Useful luminous flux of the light source Φuse [lm]
in sphere (360°)
Materials
Approvals and certificates
Before downloading the materials made available through this website in order to use them for further marketing or commercial purposes, please contact the Kanlux SA headquarters by sending an inquiry to kanlux@kanlux.pl concerning the conditions under which you will be able to use the Kanlux SA trademark or Kanlux SA materials protected by copyright. The use of materials downloaded from this website without our consent is illegal and violates our rights.