Kanlux - Polish Good Brand
This year, Kanlux received the Polish Good Brand 2021 award.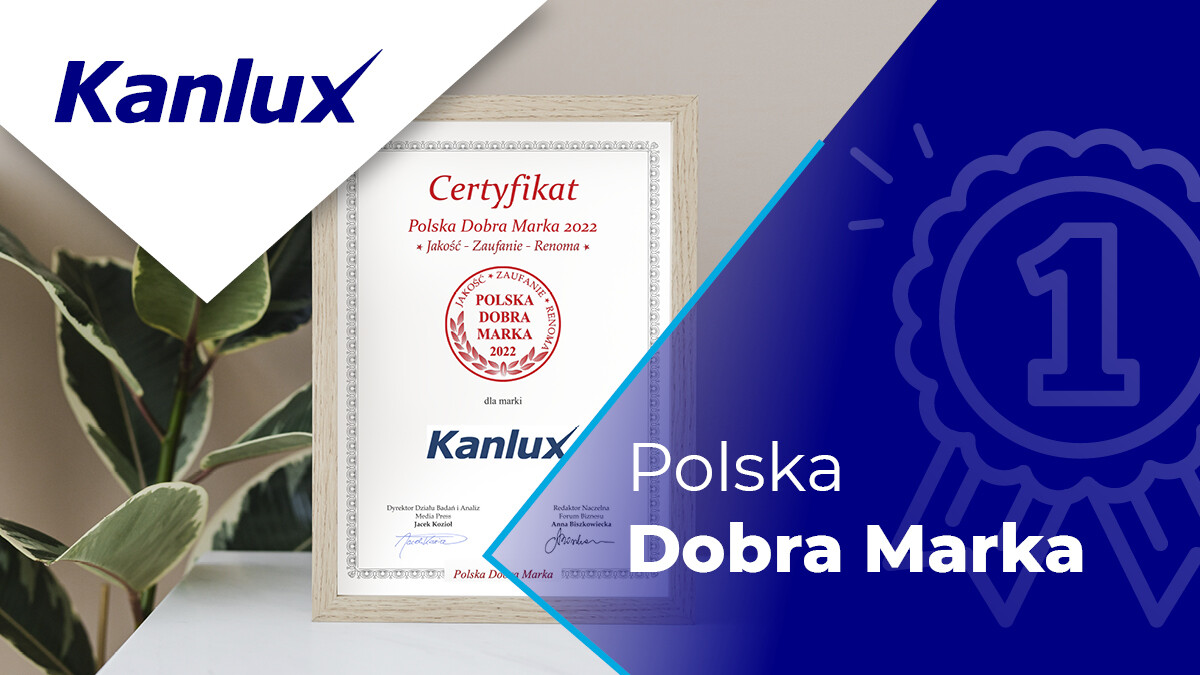 anlux is a Polish brand. The headquarters of our company is and has always been located in Silesia. We have grown over the years, and our service is now available in the whole of Europe. We received this award for our long-standing tradition and established position on the market. However, the votes of our supporters and all the people who choose our products were also important. We are glad that Kanlux is a recognizable brand, and the proven quality of our products is reflected by the trust you place in us. Thank you all for being with us and choosing Kanlux products.