Consumer QUALITY LEADER
CONSUMER QUALITY LEADER is a summary of nationwide consumer research conducted every year, which unambiguously identifies leaders in several hundred product categories.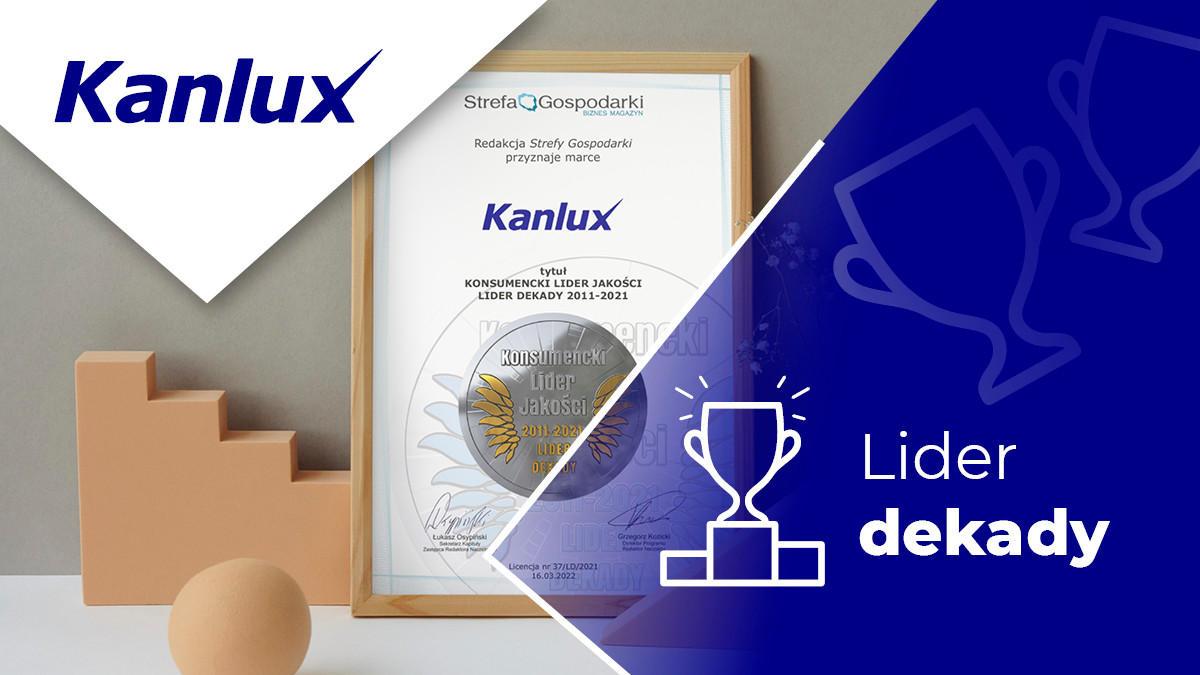 We are very pleased with this award for the Kanlux brand. We are well aware that the research covers a number of factors, such as: product availability, price level, packaging design. We are constantly striving to improve our brand and the safety of our products, which is why we are the awards we receive based on the satisfaction of our customers are the source of the greatest pride for us.