#safewithKanlux
Dear Customers / Partners,  The pandemic scenario that had been predicted is coming true with COVID 19 being made more alarming with the upcoming cold and flu season.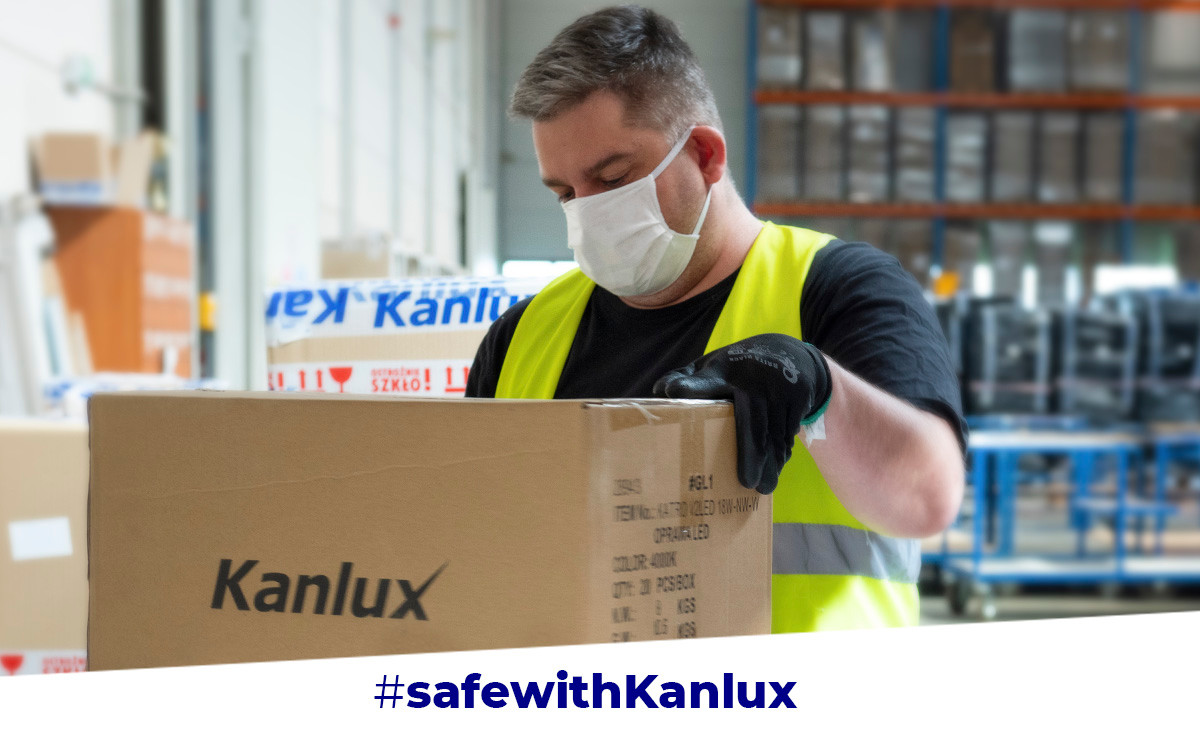 Since the end of March, we have always been one step ahead and have been constantly following all recommendations and procedures. Despite the recent temporary loosening of the restrictions, we are still following all procedures set out by the Polish Ministry of Health (GOV.UK) to ensure yours and our safety.
To enable continuity our Kanlux Laboratory, our Technical Department, as well our Kanlux Factory and all Kanlux subsidiaries across Europe are in constant operation. That being said, we continue to be constantly available to you, to process your orders and ensure our service levels and best practices are maintained.
For 31 years we have been providing only safe and proven solutions however this safety that we pride ourselves on now takes on a new meaning for all of us. In this autumn/winter period, we keep our fingers crossed that we all stay safe and healthy and take care of ourselves and our loved ones.