SUPER BRAND 2021 - Quality, Trust, Renown
This year Kanlux has again been awarded the title SUPER BRAND 2021 - Quality, Trust, Reputation in the category: LED Lighting.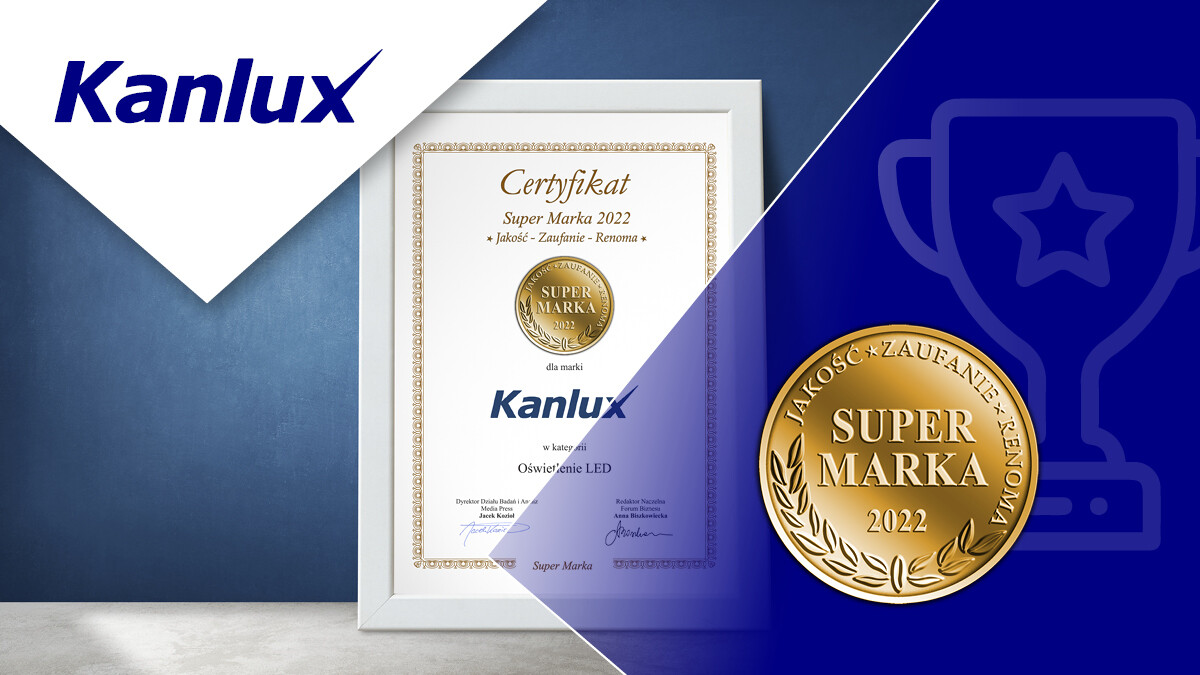 We are truly happy that you continue to place your trust in us year after year. Our extended Kanlux research laboratory, our own logistics centre, warehouses located in Silesia, and production in the Kanlux Factory are just some of the assets reflecting our continuous improvement. Kanlux has a market presence of over thirty years, it is changing, learning, improving, keeping up with the ever-growing technology. But above all, we listen to you - our customers and business partners. We can see that you appreciate our reliability and the quality of the products delivered to your homes every day. The awards that you give are the greatest honour for us. Thank you for being with us!