Golden Quality Emblem for Kanlux
The European Business Forum, which was a summary of the 15th edition of the Najwyższa Jakość Quality International Programme, took place on 30 November 2021 in Katowice.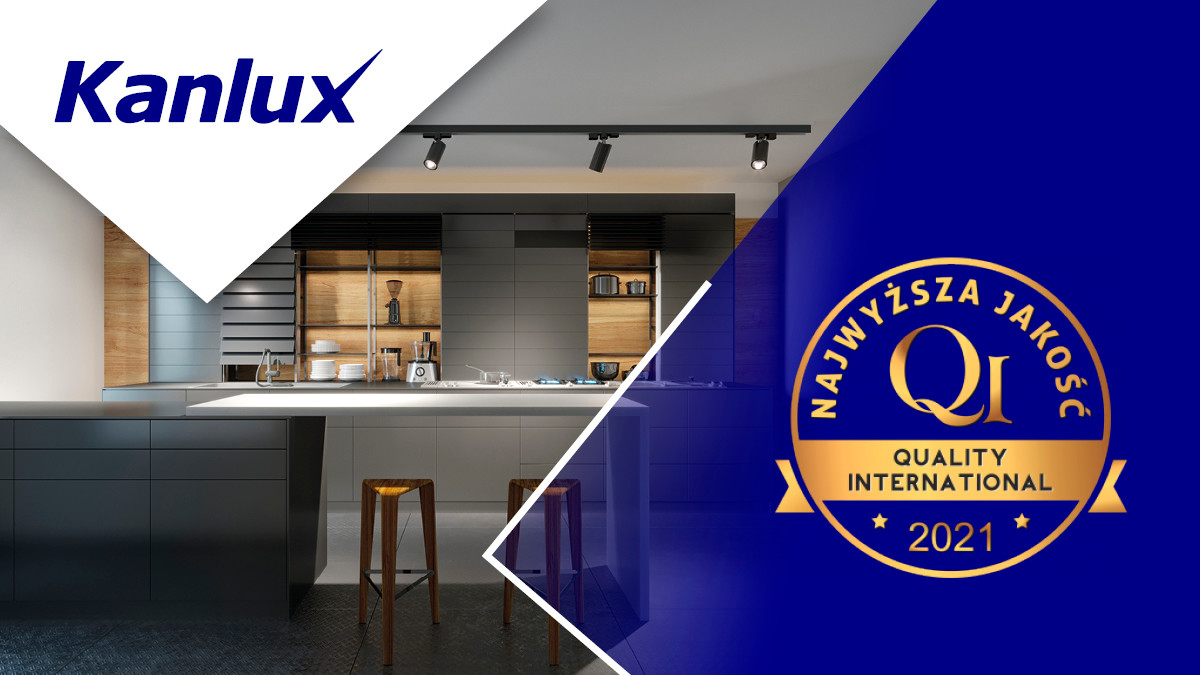 We are very pleased to inform you that we have received the Golden Quality Emblem in the category: QI Product - the highest quality product for our TEAR busbar system and ATL1 and ATL2 luminaires. This is our sixth QI award, which is something we are very proud of. We also received a very special Golden Pearl QI award. The European Business Forum is the most important one, among the number of undertakings carried out according to the ideas of the Najwyższa Jakość Quality International Programme. The purpose of the programme is to enable its participants to learn about the latest trends and solutions facilitating day-to-day business operations in Poland and other European countries in various fields, e.g. management standards, norms, certification, financing of innovative investments, applicable regulations, as well as postulated changes in regulations aimed at facilitating the development, growth, competitiveness and efficiency of enterprises. We are delighted to have been part of this project for another year.