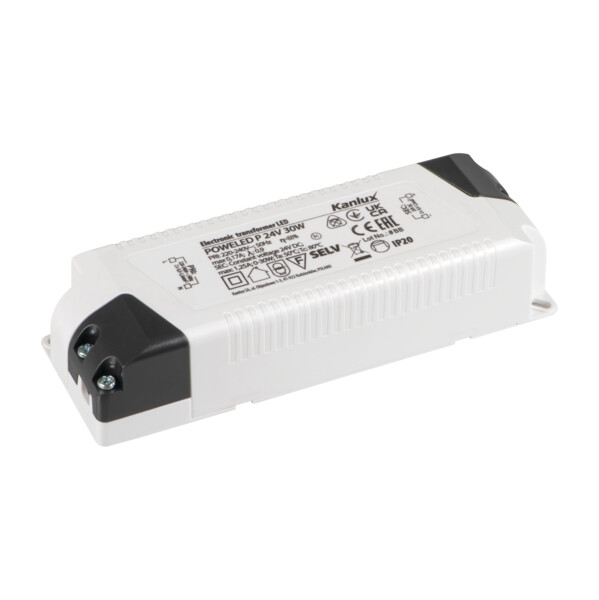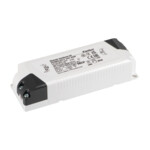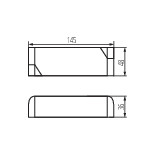 CV power supply unit POWELED
POWELED P 24V 30W
Product code: 26815

Kanlux POWELED P 24V is an electronic constant-voltage power supply unit. It is used for powering LED belts such as LEDS 24V.
---
Scroll down to the full specification
---
---
Do you want to maintain consistency?
See products from the same series
NEW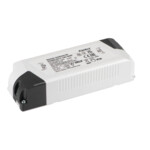 Specification
Place of application
Indoors
Rated voltage [V]
220-240 AC
Supply-cord type
constant-voltage
Input voltage - PRI [V]
220-240
Output voltage - SEC [V]
24 DC
Output current - sec [ma]
max 1250
Maximum temperature Ta [°C]
50
Short-circuit protection
1
Possibility of installation on a normally flammable surface
yes
Class of protection against electric shock
II
Connection type
Terminal block
Range of sections of wires used [mm2]
0,5-1,5
Ambient temperature range to which the product can be exposed
5÷25
Materials
Handling and installation
Approvals and certificates
Before downloading the materials made available through this website in order to use them for further marketing or commercial purposes, please contact the Kanlux SA headquarters by sending an inquiry to kanlux@kanlux.pl concerning the conditions under which you will be able to use the Kanlux SA trademark or Kanlux SA materials protected by copyright. The use of materials downloaded from this website without our consent is illegal and violates our rights.