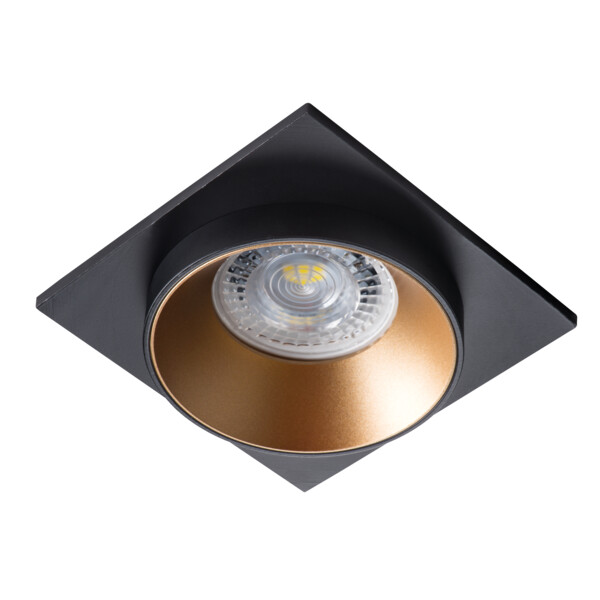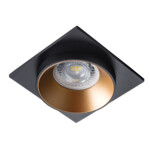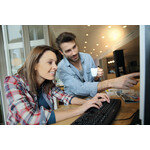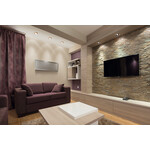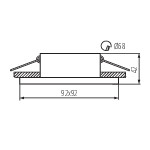 Ring for spotlight fittings SIMEN DSL
SIMEN DSL B/G/B
Product code: 29134

Kanlux SIMEN DSL is a fixture which consists of three parts - ring, body and base. Our range includes prepared colour sets in classic black and white, or fixtures with silver and gold elements, which will fit in with your interior, where they will become a visible decoration. You can also replace individual elements with other Kanlux SIMEN DSL fixture sets you already have.
---

Rated voltage [V]
12 AC; 12 DC; 220-240 AC



Scroll down to the full specification
---
---
Do you want to maintain consistency?
See products from the same series
Together better
Select complementary products
Specification
Colour
black / gold / black
Enclosure material
aluminum alloy
Place of application
Indoors
Decorative ring without a ceramic frame
Rated voltage [V]
12 AC; 12 DC; 220-240 AC
Decorative ring without a ceramic frame
Colour
black / gold / black
Class of protection against electric shock
II/III
Place of assembly
Recessed mount in the ceiling
Ambient temperature range to which the product can be exposed
5÷25
Lighting-fixture angle regulation
none
Wielkość otworu montażowego [mm]
Ø68
The product is not suitable to be covered with a heat-insulating material
Necessity of using self-shielding lamps
Minimum distance from the illuminated object
0,5m
Materials
Handling and installation
Approvals and certificates
Before downloading the materials made available through this website in order to use them for further marketing or commercial purposes, please contact the Kanlux SA headquarters by sending an inquiry to kanlux@kanlux.pl concerning the conditions under which you will be able to use the Kanlux SA trademark or Kanlux SA materials protected by copyright. The use of materials downloaded from this website without our consent is illegal and violates our rights.
PIERŚCIEŃ-KOMP. SIMEN DSL B/G/B