Colour temperature
SMART
Applications
LED
4 reasons to choose lighting with light intensity and colour adjustment options
Home lighting is supposed not only to brighten the rooms, but also create a certain ambience. For this reason, choose luminaires and accessories that allow you to adjust light intensity and colour more easily. Why is it useful to be able to adapt these parameters to your current needs? Keep reading to find out!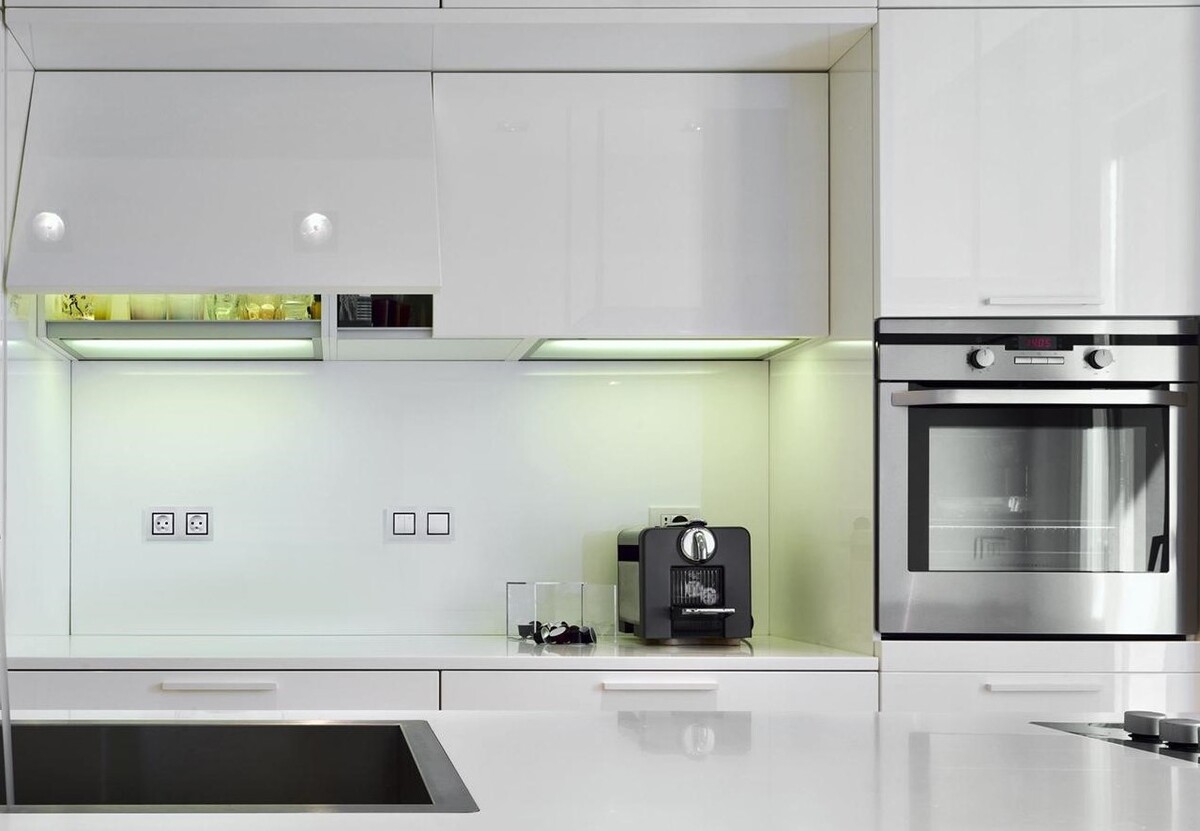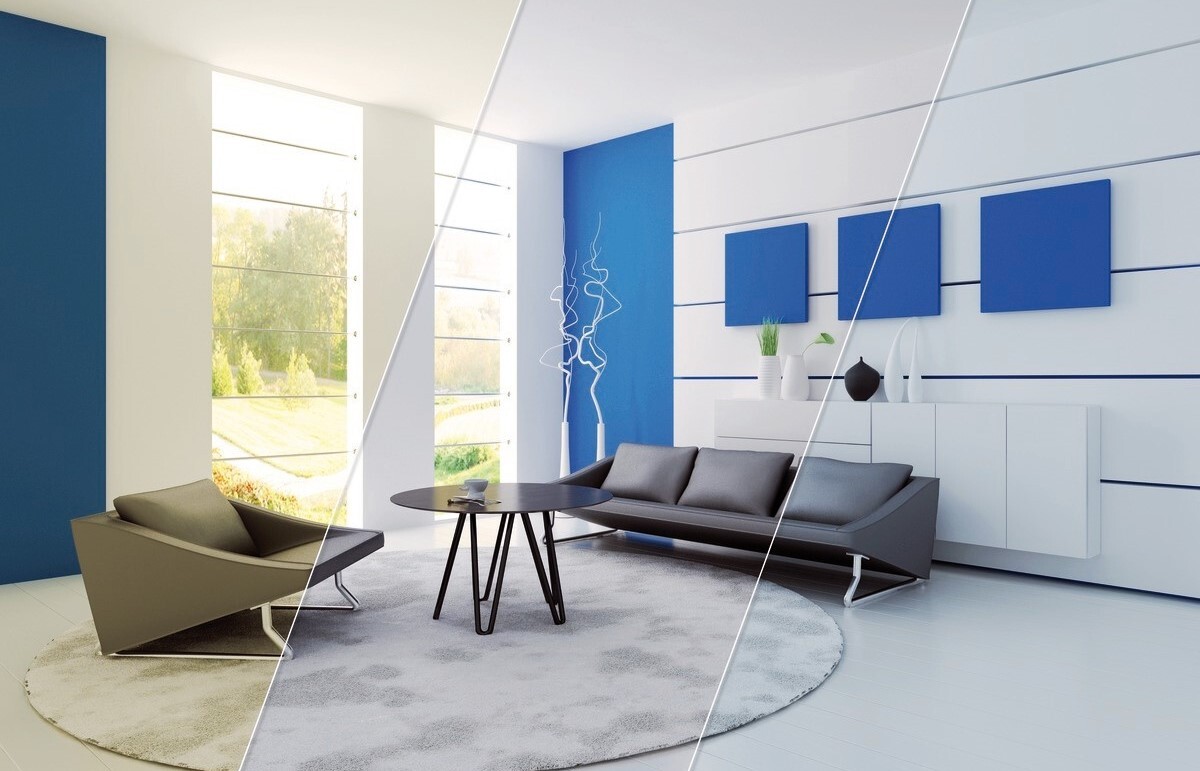 Light intensity is otherwise known as luminous flux density. The clarity and sharpness of the illuminated objects depend on it, but so does your well-being. Having the ability to change the colour of light is useful, as cold light stimulates and promotes concentration, while warm light (yellow) promotes relaxation and rest. Why is it so important and convenient to be able to adjust them? We will give you some examples from your everyday life that we are sure you are familiar with and give you some suggestions on how to address them.
SEE ALSO: The effect of light on person's general well-being
Adjustable light intensity and colour helps protect your eyesight
Too little or too much light is harmful to the eyes in the long term. It can also cause headaches and a feeling of chronic fatigue. The most important criteria for selecting the level of light intensity is the intended use of the room. In the kitchen, it is best to have a clear light (around 800 lumens), neutral in colour, which faithfully conveys the appearance of the food being prepared and illuminates worktops. In the bedroom, go for warm light that is not so intense — this will make getting up in the morning more pleasant and in the evening the body will switch to "rest mode". What if there are rooms in your flat that serve several functions during the day? The solution is the Kanlux SMART application and Kanlux devices working with it. Using your smartphone, you can dim the glow of the lamps at dusk when you want to sit comfortably in an armchair and change the colour to warm suitable for relaxation.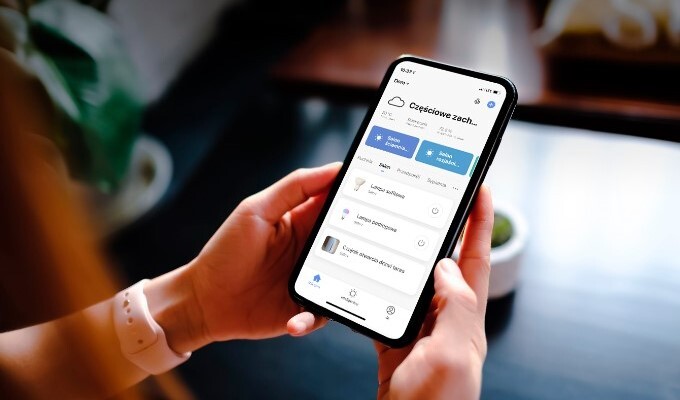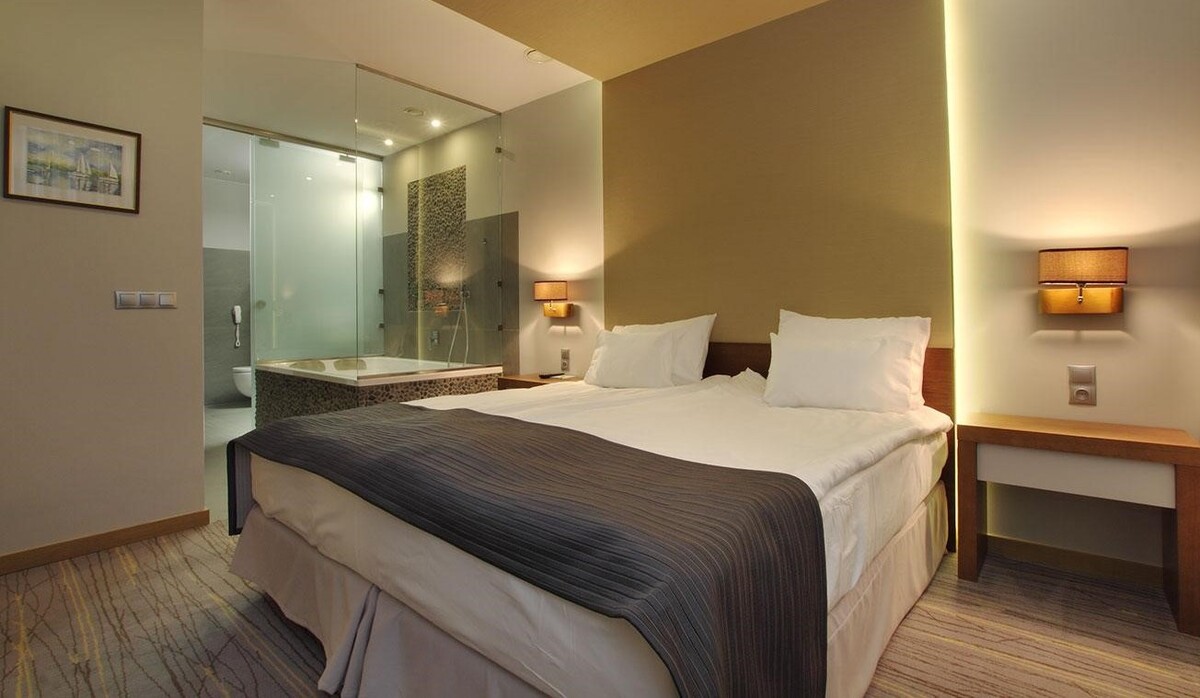 If you do not want to change the colour of light but want to adjust its intensity instead, well-known dimmers such as DOMO from MOWION by KANLUX are a great solution. This is a classic, manual light intensity regulator with a knob.
This familiar dimmer has evolved over the years alongside lighting, and you can still use one in your home, though it must be less than a decade old, otherwise.... well it may not work with LEDs, so replacing it may be necessary.
The new dimmers, made of high-quality materials, ensure long-lasting and trouble-free operation, and the minimalist design means that they will blend in well with any interior, whether office or residential. The aforementioned DOMO controller has been meticulously tested and is made using high-quality plastic that will ensure trouble-free operation for many years (7-YEAR WARRANTY) an aesthetically pleasing device. And most importantly — it works with LEDs.

If you prefer to stick with traditional dimmers, make sure that the model you choose will work with the type of bulbs of your choice. LED bulbs are designed to work with dimmers, but not all of them! Those that work with a dimmer should be marked with a special "DIM" symbol or the word "DIMMABLE", which means that they use LEDs that you can dim and brighten without any problems.
The IQ-LEDDIM A60 LEDs are a good example. They provide photobiological safety, an eye-friendly colour temperature and reliable performance, guaranteed by TÜV Rheinland certification.
If you are buying new light bulbs, then check with the retailer or manufacturer whether your new light sources will work with the dimmer you have. In the case of LEDs, this is quite important and manufacturers recommend using dimmable LED bulbs together with their dimmers.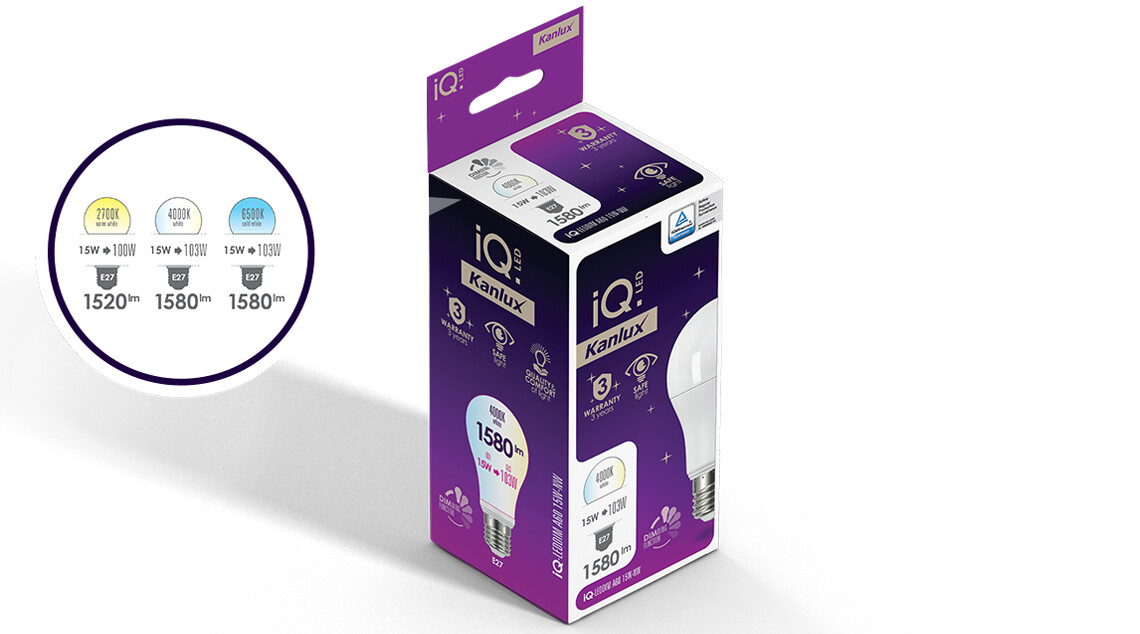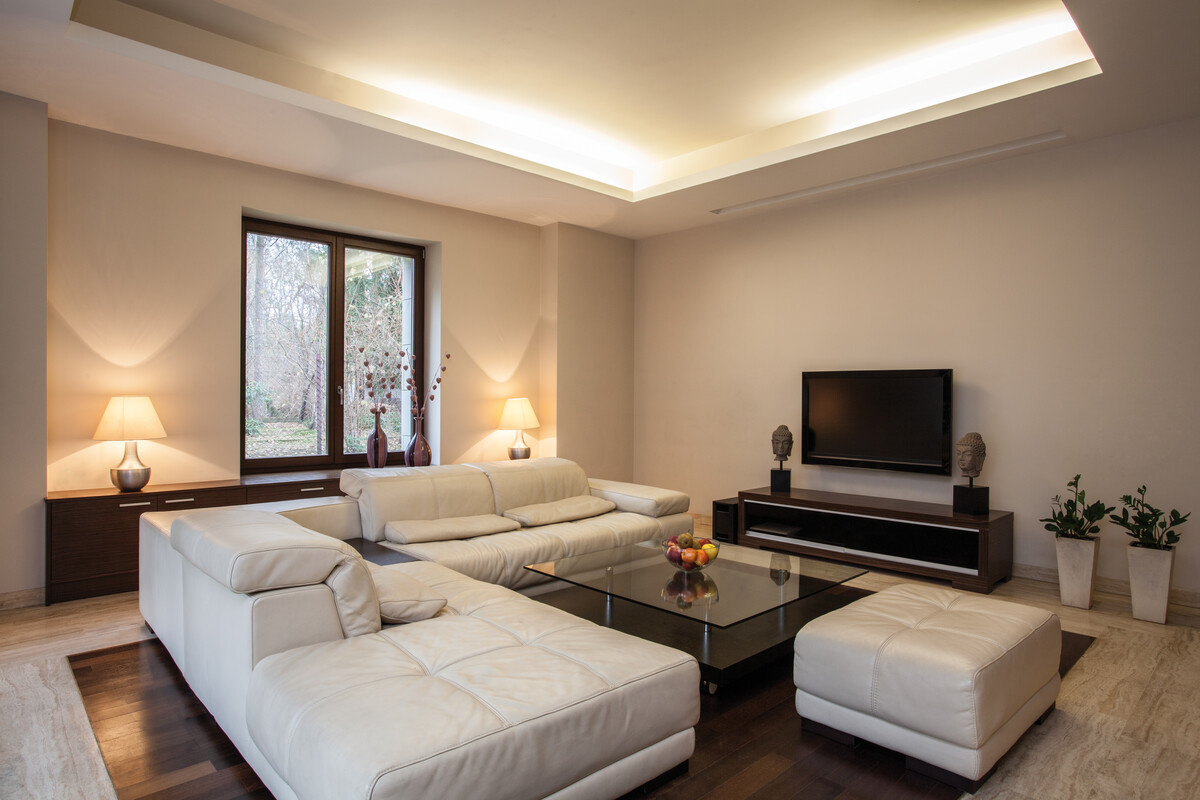 Adjusting light intensity saves energy
It is well known that by reducing light intensity, you reduce power consumption. Here again, Kanlux SMART allows you to freely control the light in your entire home using your smartphone. If you want your grandmother's heirloom lamp to shine a little less brightly, simply replace its bulb with a Kanlux SMART and reduce light intensity remotely.
If you still would like to change light intensity, but are not convinced by phone-controlled products and do not want to change the installation or install dimmers, we have a suitable solution for you. You can replace the bulbs with Kanlux XLED STEPDIM. With these, you can reduce light intensity using the standard light switch you already have at home. Want to see how it works? We have prepared a video for you that will quickly show you how easy it is. CHECK IT OUT!
Dimmers are useful in a children's room
A light switch with intensity control is often handy in a children's room. It is well known that to have a good time, efficient lighting of all the corners where the necessary items may be located is required. And if your child doesn't want to fall asleep in the dark, discreetly lowering light intensity to a minimum will prove invaluable, especially if the parent wants to leave the room silently. Such possibilities are offered, for example, by the Kanlux EMIRES lamp, which can not only lower light intensity, but also change light colour to warm, suitable for falling asleep. This lamp has three light intensity levels and three different light colours, making it useful for studying, playing as well as for evening (or even night) rest.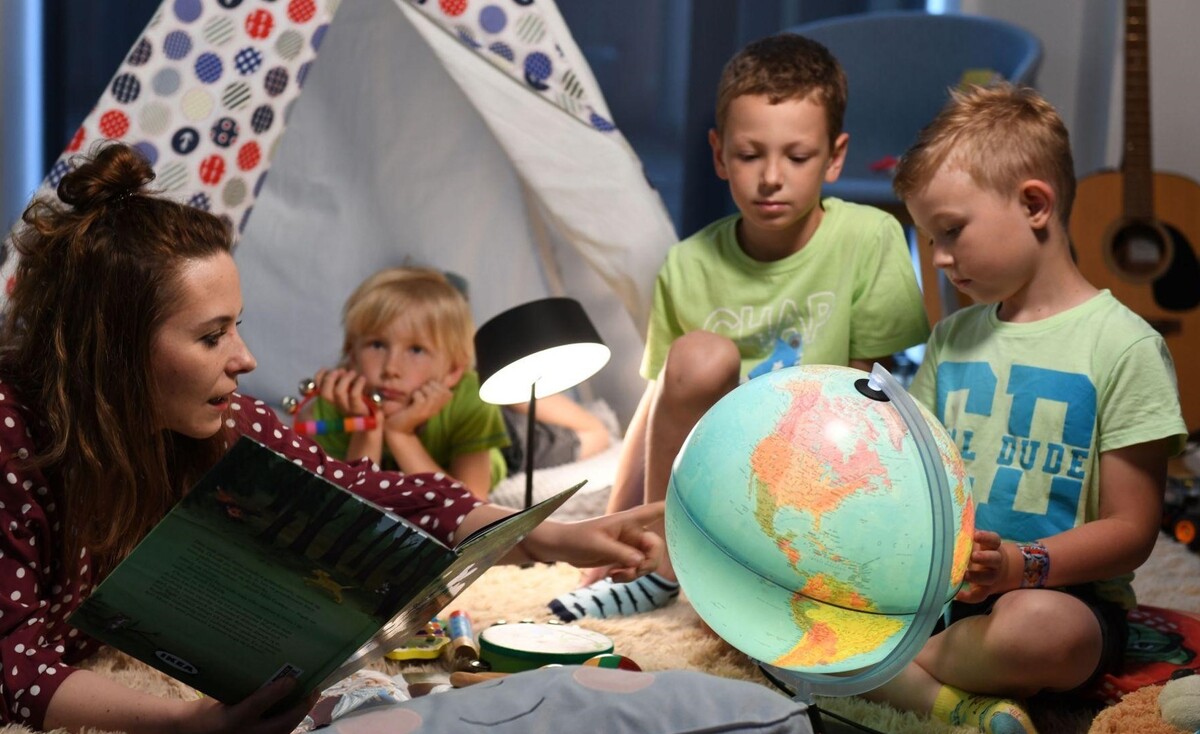 By changing light intensity and colour, you create the right atmosphere
Home should be a place where we feel safe and comfortable. Lighting plays a key role in creating the overall ambience of a room. If you are watching a film with your family, a gentle lighting arrangement is advisable to soften the contrast between the glow of the screen and the rest of the room, as background lighting prevents eye fatigue. When entertaining friends for dinner, multispot but powerful lighting is definitely preferable, as it will emphasise the appearance of the food and enable casual conversation in a friendly atmosphere. If your lighting consists of intelligent Kanlux SMART bulbs, you can use their lights to create a variety of lighting arrangements. The smartphone app allows different settings for each bulb.
Kanlux's solutions that are connected and configured by the user allow you to adapt your lighting to the time of day, turn off selected devices remotely when you go to sleep, make light colour weather-dependent and programme light intensity and colour to match a particular type of activity. Energy saving is an additional considerable benefit.
---
Other articles