Applications
Outdoor lighting
House and apartment
4 things to consider when planning your porch lighting
Does shorter and shorter days make you realise you need better lighting of the entrance to your house? Have you ever looked for your keys after dark, standing on a wet platform with groceries in your hands? Read what to look for when choosing door lights so that putting the key in the lock doesn't turn into a problem.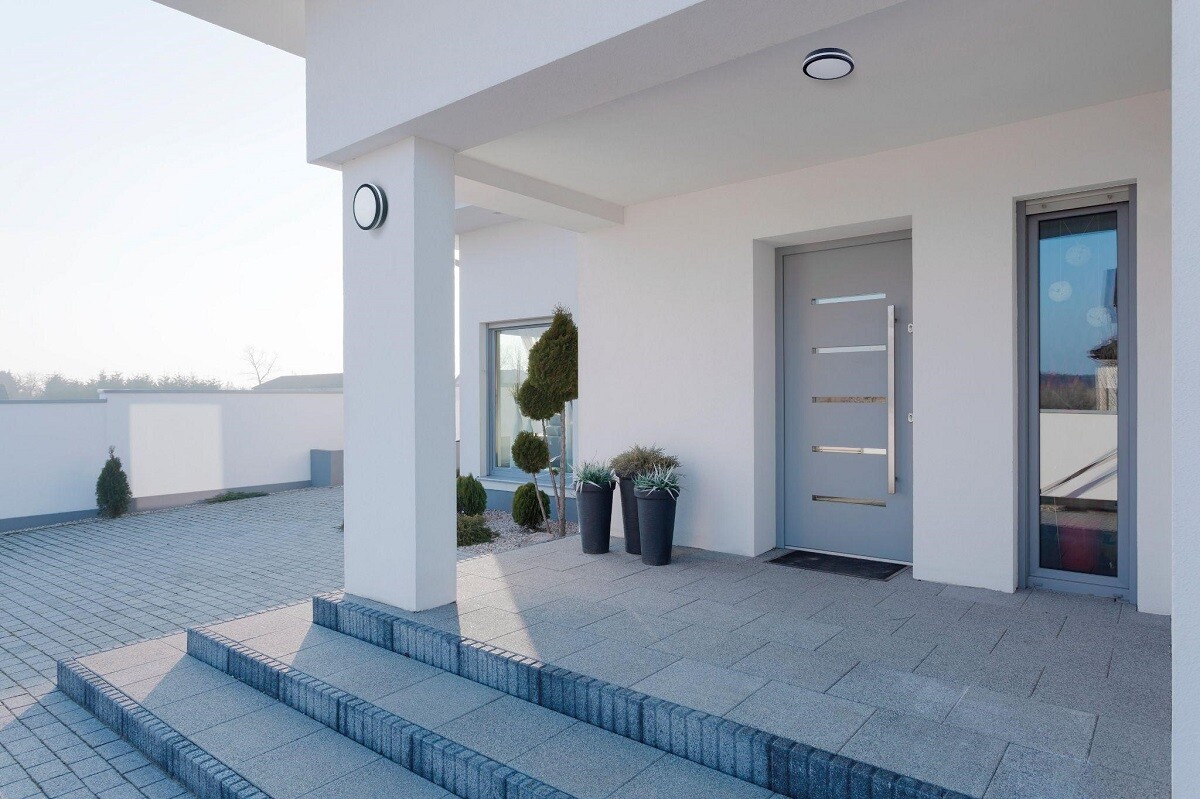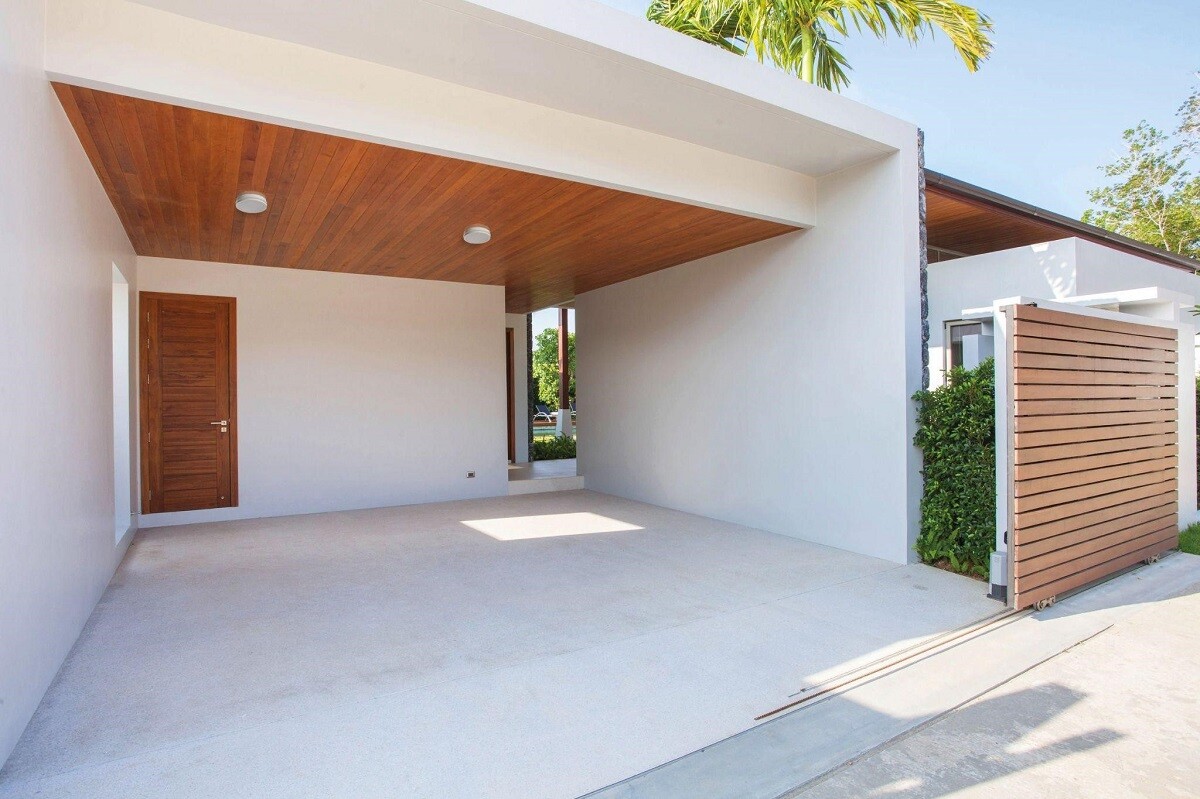 The entrance to the house and the porch needs to have a carefully planned lighting. What do you need to consider to make it safe, durable and effective?
Waterproof Water Resistant and durability
The IP and IK ratings of outdoor luminaires determine their reliability, which in turn determines their safety. IP is responsible for the tightness of the lamp, while IK is responsible for its resistance to mechanical damage. Check the above ratings on the packaging and choose values with a minimum of IP44 and with a minimum of IK08 if they are going to be exposed to mechanical damage. Kanlux BENO LED ceiling light fitting series is an excellent combination of high durability and resistance to weather conditions with minimalist elegance of luminaires. Because of its technical properties, it can be installed virtually anywhere, but outdoors it should be done by a professional.
Functionality
Another versatile solution is Kanlux SEVIA garden luminaires, especially the wall lamp model equipped with a motion sensor. The wall lamp is made of aluminium alloy and glass and has a white neutral light colour provided by the built-in SMD LEDs. SEVIA is an innovative design and universal black colour that works well on any facade.
You can also choose other popular outdoor wall lamp bracket from many different series. For the lovers of simple, minimalistic shapes Kanlux FORRO or Kanlux GARTO would be perfect, and for those looking for additional light decoration Kanlux REKA is a perfect choice.
Think what functionality of the entrance light fitting is the most important to you.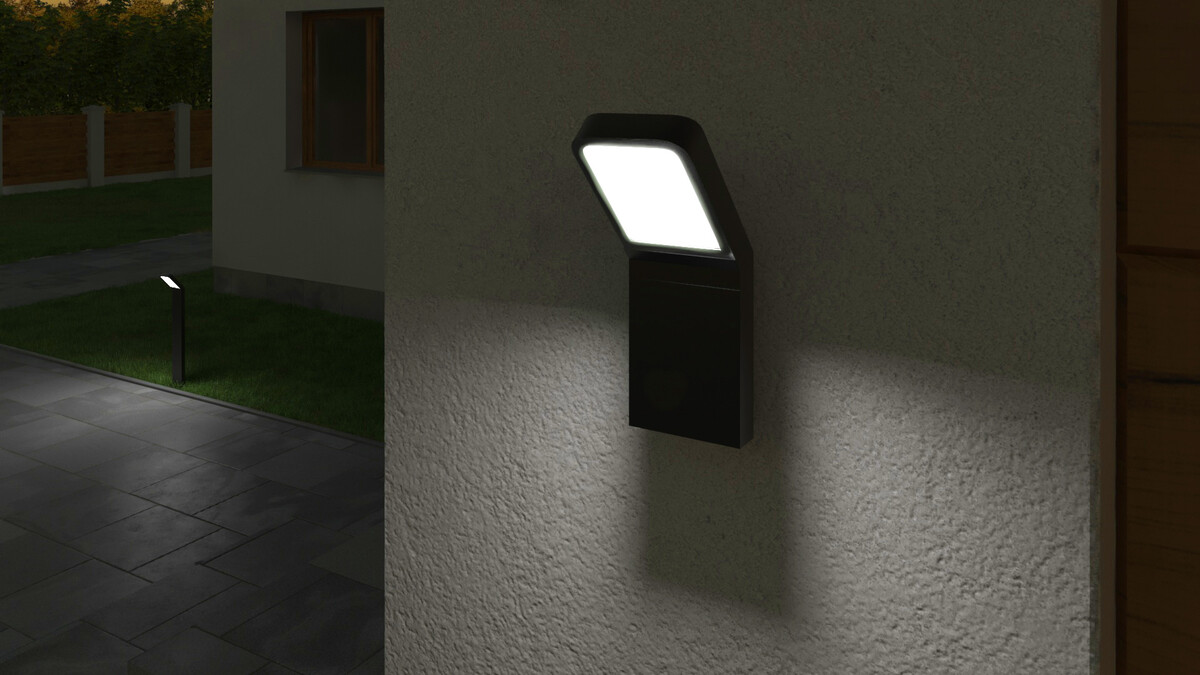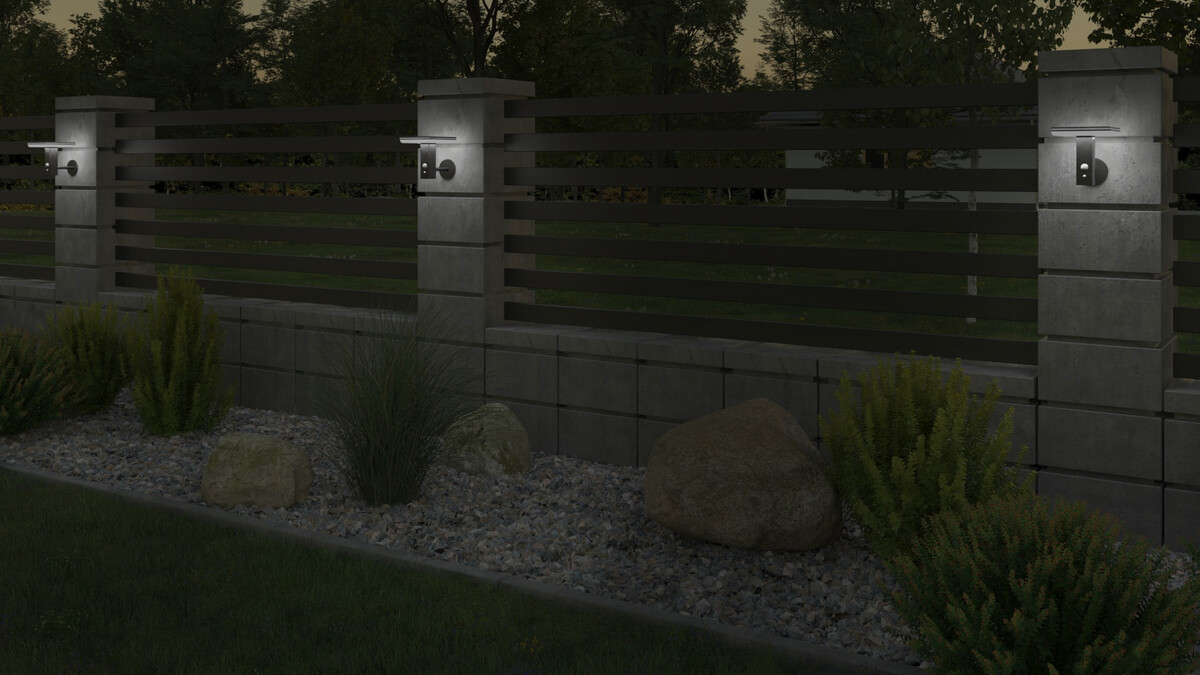 Energy efficiency and solar power supply
Solar-powered LED lights have become popular very quickly and are now a common light source of choice for outdoor lighting. However, remember to choose manufacturers that install high-capacity batteries. With these, even when there's very little sunlight, you gain an important addition to your main porch lighting. It is also important that the solar lamps are researched and of a reputable brand - their price may be higher, but they will serve you for many years. The combination of LED lights and a free source of electric power is the most energy efficient solution imaginable. This is confirmed by all those who chose Kanlux SOLCA L daylight luminaires operating in 3 different light intensity modes and equipped with motion sensors. In addition, solar luminaires can be installed without connecting them to the electrical system, so the installation will be quick and hassle-free.

Motion sensors
Porch lighting has to be reliable and should not require a person returning after dark with shopping or luggage to do anything more than necessary. That's why luminaires with motion sensors have been the most popular for years. After all, the lamp above the door does not have to work all the time, and with a motion sensor, it will light up whenever necessary. The luminaire with a motion sensor will allow you to reduce unnecessary energy consumption, and the light will appear exactly when you make your way towards the door. Remember that most of Kanlux luminaires marked with SE letters have a built-in motion sensor and all other models will work with external sensors. A good example of that is Kanlux VADRA SE.
Kanlux VADRA outdoor luminaires are designed for wall installation (wall lamps) or permanent installation (columns). Kanlux VADRA has replaceable light sources, which gives you a possibility to freely choose the colour and intensity of the outdoor light. The wall-mounted version can illuminate the area around the front door, and the model set on a shaft in the lawn (don't understand)- the entrance to the porch.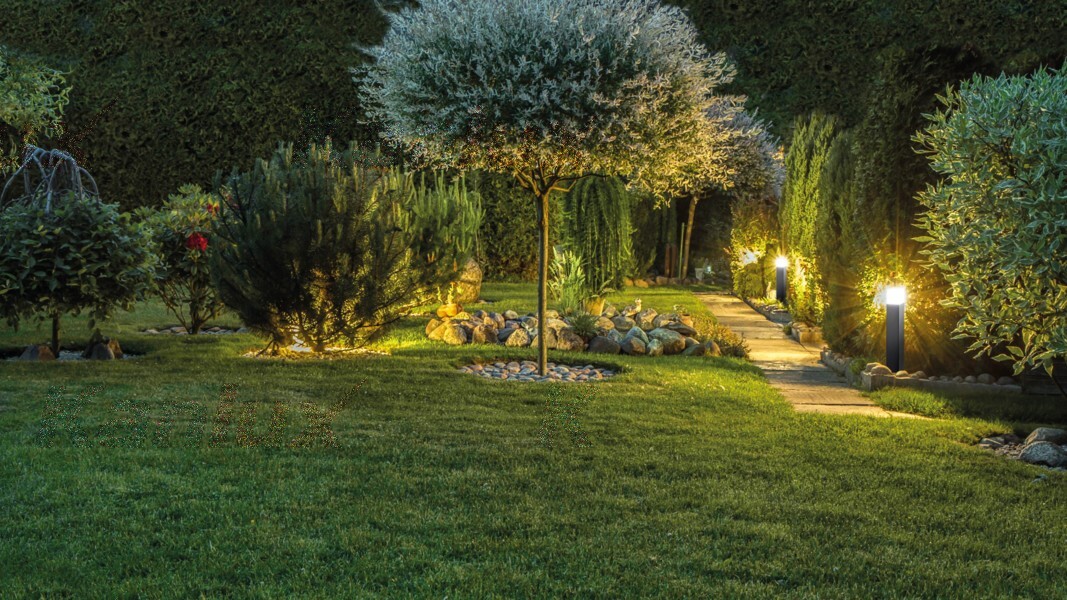 In summary, the right luminaires and light sources around the house are necessary to move around safely during rainy or snowy weather. Lighting that is too intense or improperly adjusted can be blinding and make it impossible to, for example, bring the groceries into the house efficiently, and haphazardly selected luminaires will not meet the tightness requirements, which will drastically reduce their lifespan.
---
Other articles