Lighting fixtures
Do it yourself
Trendy
SMART
5 lighting ideas for balcony and terrace
Spring is finally here, isn't it? We can finally enjoy evenings outdoors and their unique atmosphere. Now, all you need to achieve full satisfaction is some stylish lighting for your relaxation area. Perhaps we can get you inspired with a few design ideas for your balcony, terrace, and garden...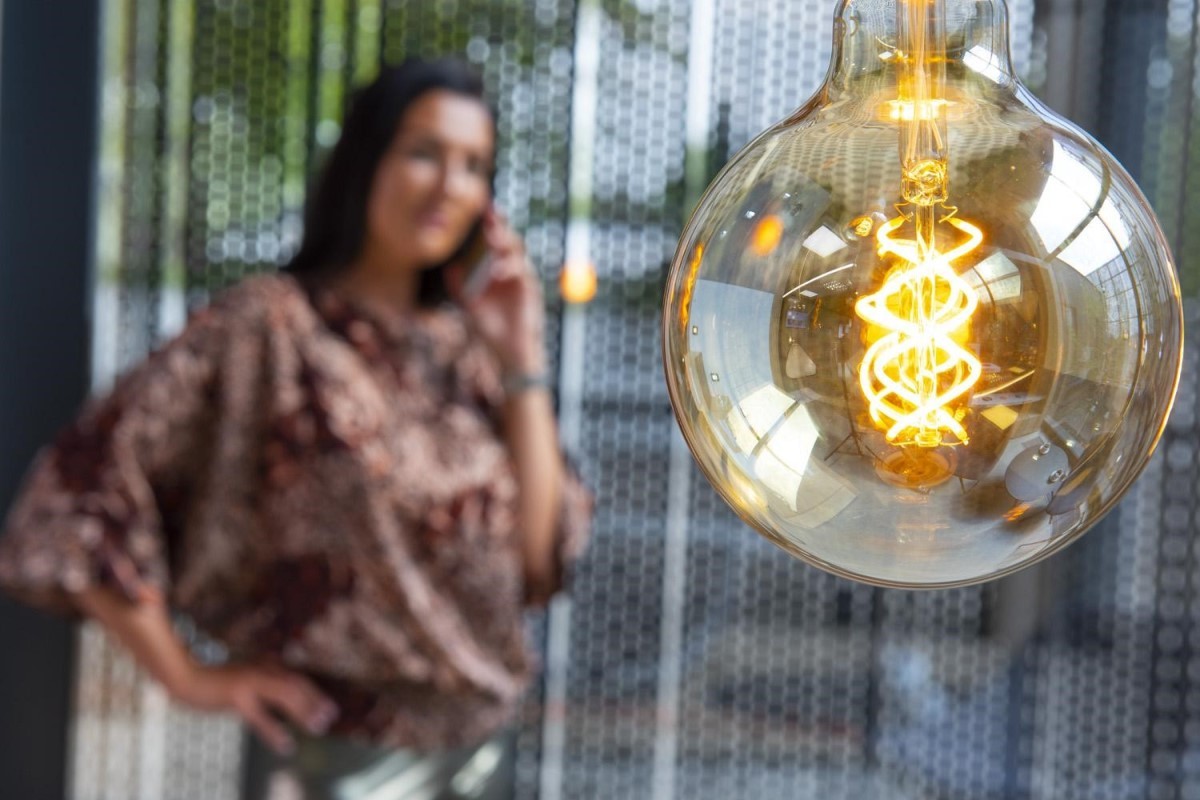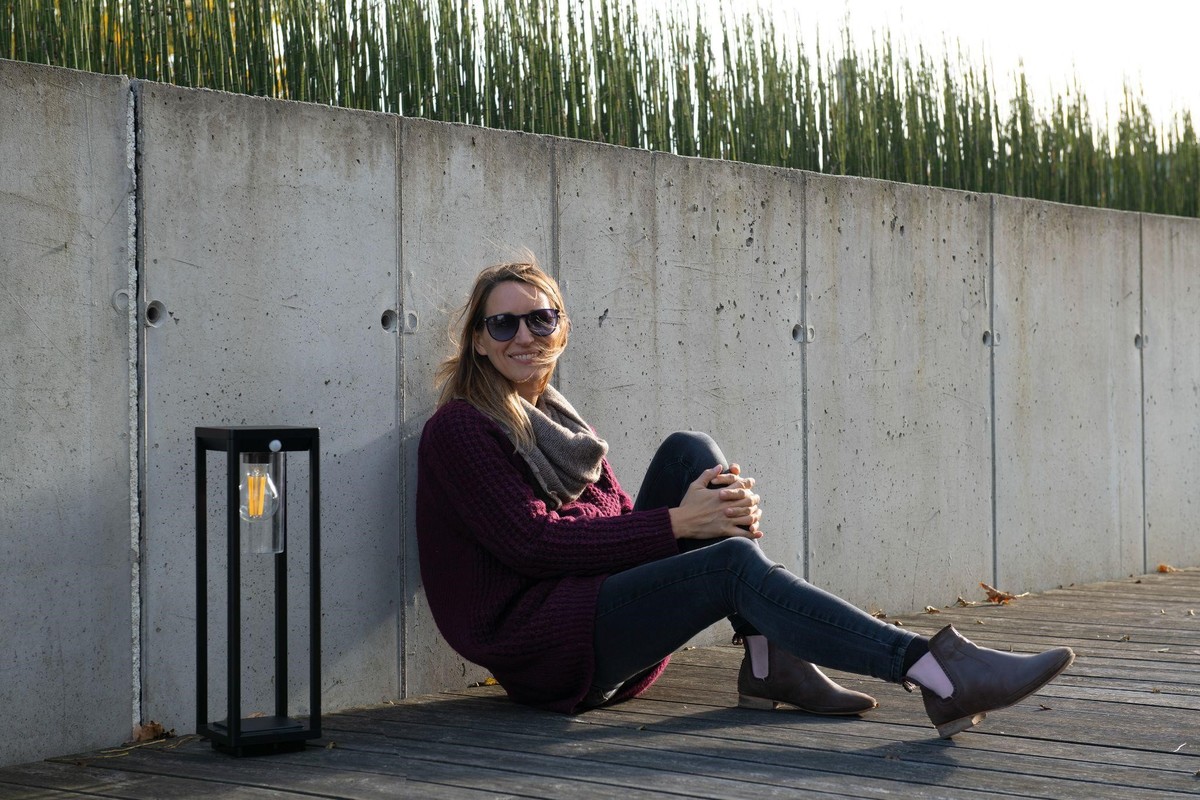 Outdoor lamps
Not all light fittings are suitable for romantic evenings on the balcony, terrace, or in the garden. Unless you choose Kanlux VIMO lamps. This collection of light fittings is distinguished by a stylish shape that resembles lanterns.
These garden lamps look like they've been taken straight out of a costume drama. They are available in two colours: matte black and copper. You can choose posts, available in two sizes, or opt for wall lamps instead. The IP44 tightness class makes them ideal for the garden, as well as the balcony and terrace. They are available in a variety fitted with a motion detector to deliver light exactly when you need it. With their original design, they will serve as an attractive decoration after dusk, as well as during the day.
Stylish facade luminaires
The open space of a terrace or balcony, with fewer objects in the immediate vicinity, lets you be bolder in the choice of light fittings than you would be indoors. It also gives you more options when it comes to models, shapes, materials, and colours. Simple, geometrically shaped luminaires, such as Kanlux REKA LED are always effective, regardless of the style of the setting.
This collection of light fittings offers much more than a modern, minimalist design. Their key feature is the unique visual effect produced by the lighting, which you can modify according to your preferences. You can tilt the flaps at the top and bottom of the fitting to regulate the direction and width of the light stream. They shine in both directions and you can position them independently of each other, directing a narrow vertical beam of light upwards, and forming a wide fan-shaped lighting effect reaching down to the ground. The luminaires work well when mounted on facades, as well as on terraces, balconies, and garden shed walls. Just look how easy it is: Adjusting beam angle in Kanlux REKA LED luminaire.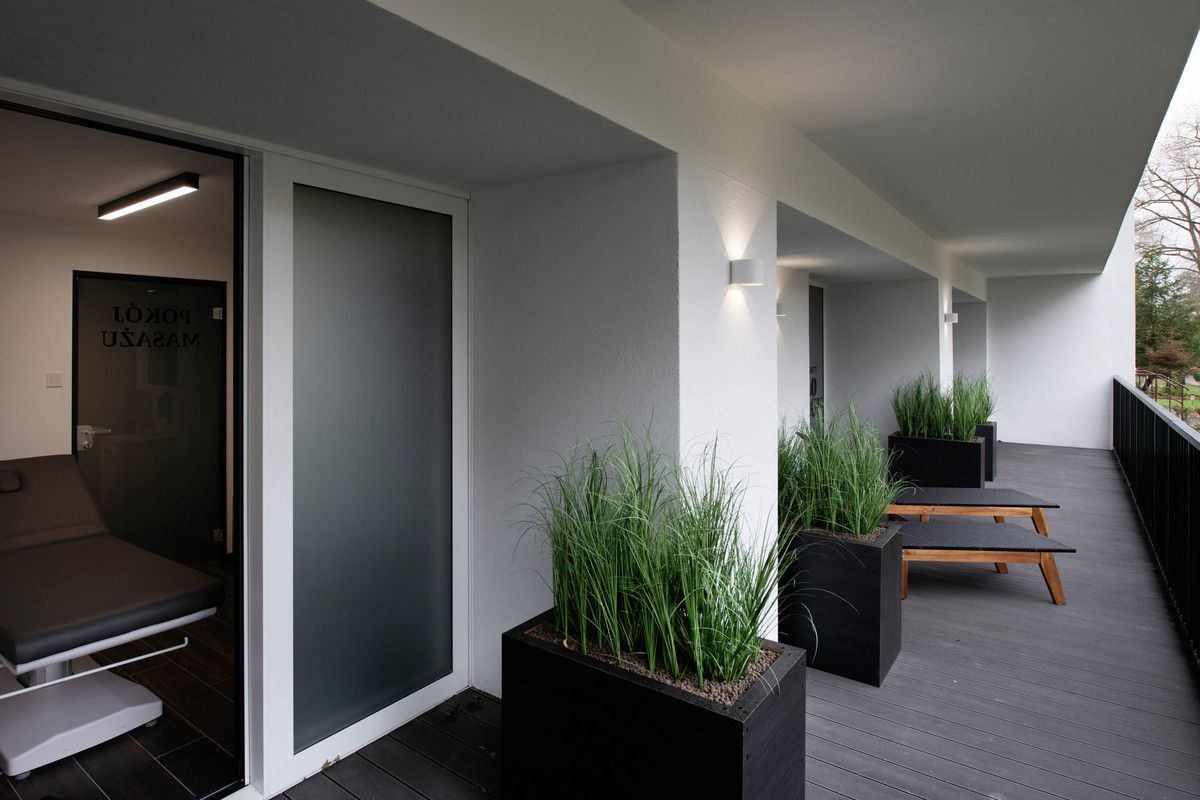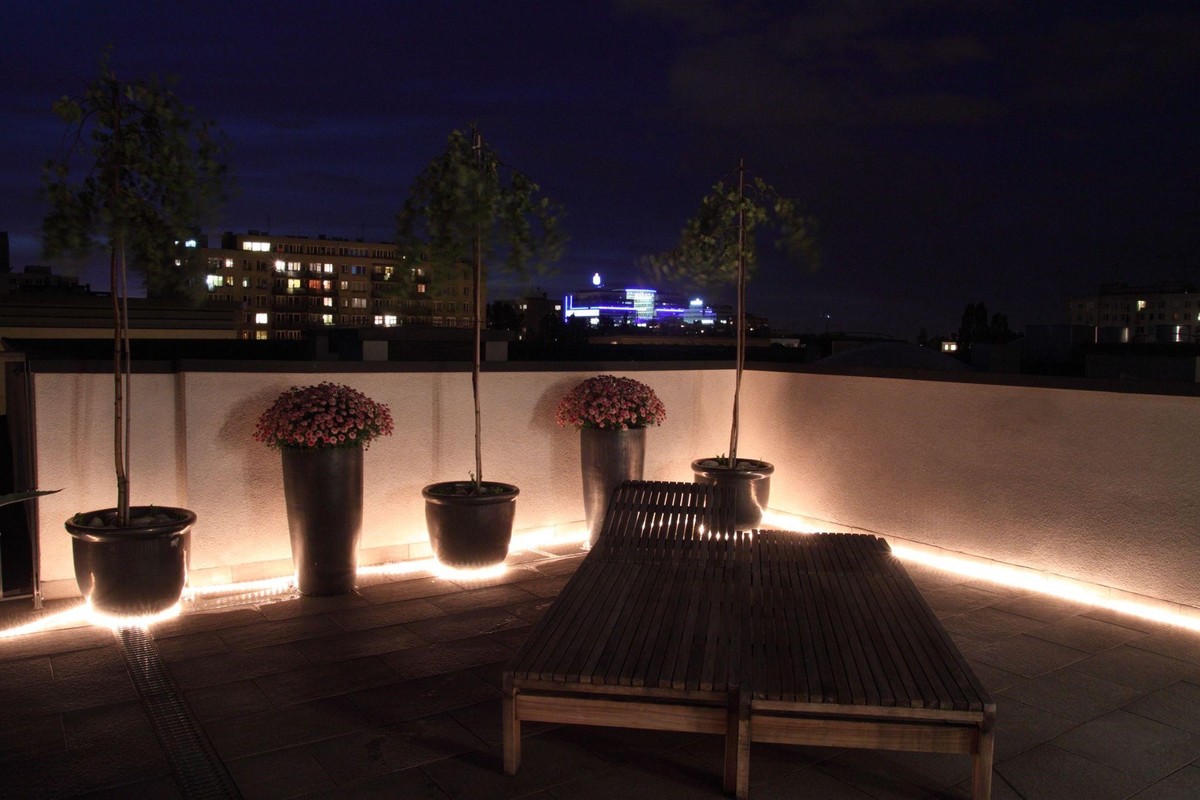 Terrace rope lights
You can have unique, original lighting on your terrace with no hassle if you try out Kanlux GIVRO LED. 50 metre rope lights will let you exercise your imagination to create fabulous lighting effects. For example, you can hang them over the heads of your guests, fixing them to several points and creating a sort of luminous canopy, or wrap them around railings and pillars, which is highly functional and safe. The rope lights are available in a variety of colours and can be divided into segments, which makes it easy to bring your boldest ideas to life. Kanlux GIVRO LED are weatherproof and perfect to use outdoors - on balconies, gazebos, and in gardens.
Multi-zone outdoor lighting controlled with mobile phone
If you would like to divide lighting into zones and control several lamps with a tap on the phone, you need to plan for it at the design stage. It can be difficult on large terraces, especially if you want to redecorate it, making a separate space for a barbecue, for entertaining guests, and for enjoying quiet time alone. After all, you need no illumination to have a cup of tea on the terrace in the evening. We have a solution for that too. Just put Kanlux SMART lightbulbs into our lamps. You can arrange the bulbs into groups or add them individually and switch on a whole zone or a single lamp in your favourite spot, with just one tap on your phone. You can also play with colours and light intensity to create a unique atmosphere on the patio, terrace, or balcony.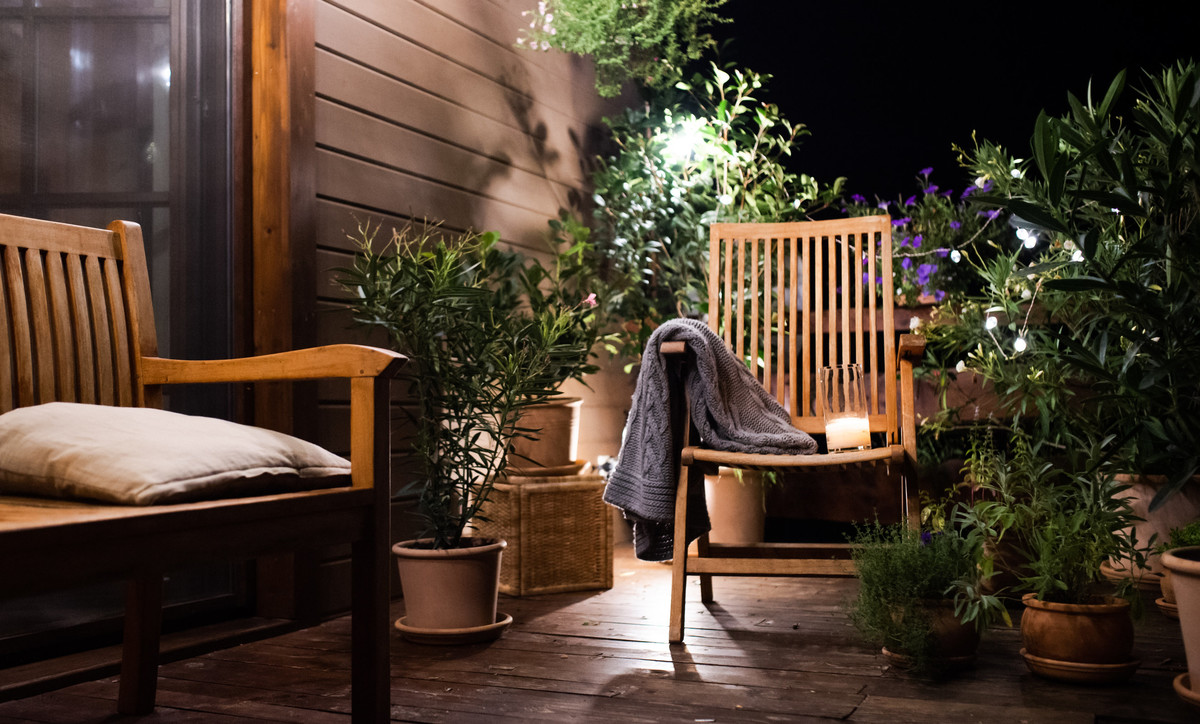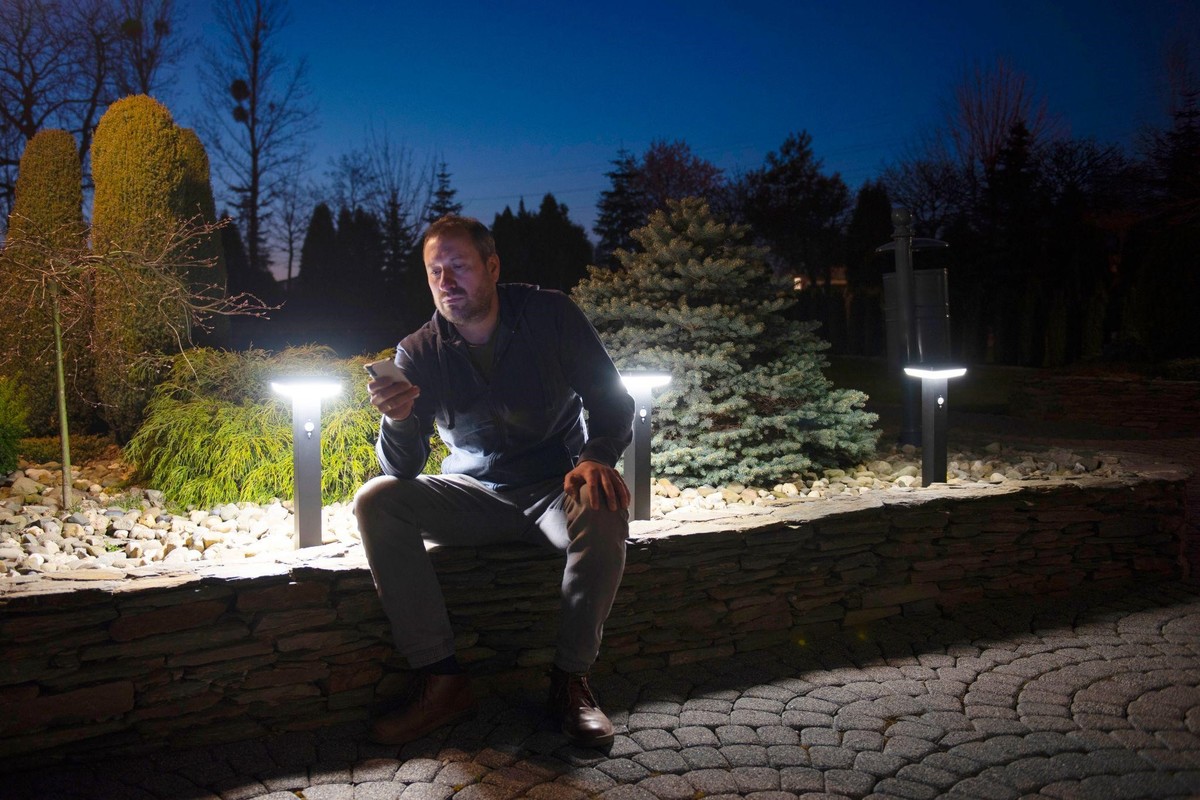 Outdoor solar lights
Imagine light fittings that you can put almost anywhere, that let you adjust light intensity, and need no electricity to power them. Kanlux SOLCA is a line of elegant garden solar fittings with black steel enclosures and white, square, or oval plastic lampshades that you can mount in any place outdoors. They are equipped with light intensity regulators and motion detectors and can work for long periods of time in temperatures ranging from minus 20 to 35 degrees thanks to their IP44 tightness class and robust structure.
If you like any of the ideas described above, remember, the fun is only just beginning. A balcony or a terrace offer you different possibilities than a garden. They are neither better, nor worse, they're just different, and your imagination is the only limit.
---
Other articles