Do it yourself
Outdoor lighting
LED
House and apartment
6 things to look out for when choosing garden lighting
Forced by the pandemic to stay indoors, we have learned to enjoy every moment spent surrounded by nature. Whether on the balcony or terrace or in our own garden, time spent together has become priceless. After sunset in the garden season, we can enjoy it, properly lighting our surroundings outside our four walls. When choosing the right lighting for the space around your home, consider a few factors.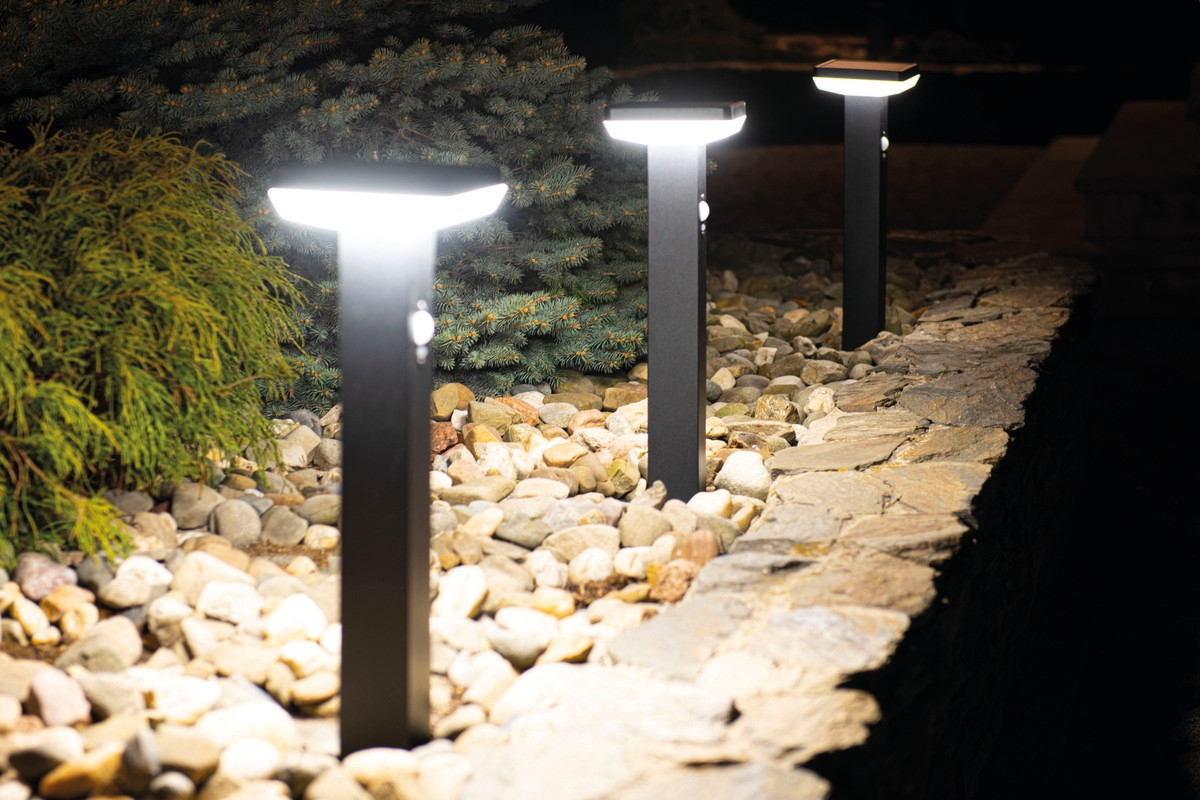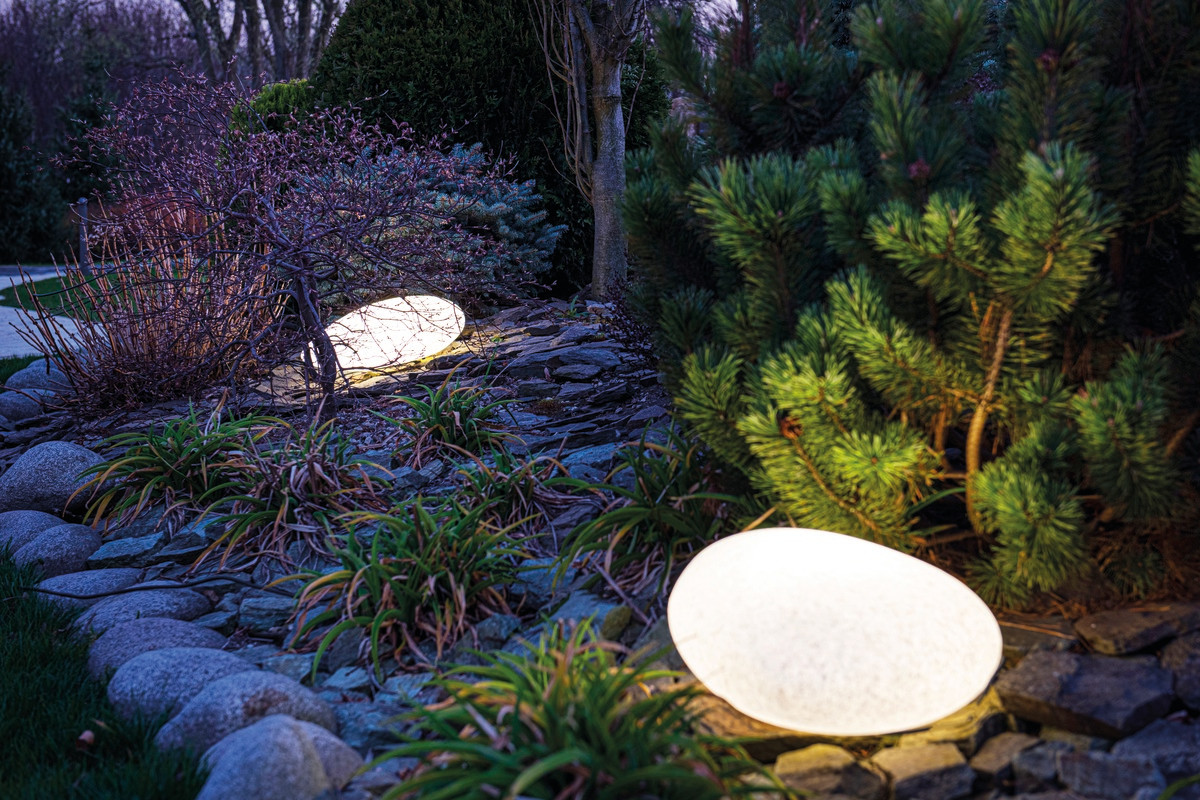 The style of the surfaces and objects you want to illuminate

Choose a different design and type of lighting to illuminate plants, rockeries or ponds, and another to brighten up façades or driveways. For landscaping elements (trees, shrubs, water features) and wherever decorative plants dominate, choose minimalist luminaires and efficient light sources. For example, the stone-look luminaire STONO IS 63 is an original lighting idea. Its main advantage is that the light source can be modified to match any natural elements. The design of garden or balcony furniture and furnishings should also be taken into account.
Lighting location
For pathways, alleys and driveways, you can choose lamps that are directly in the ground, and you should choose luminaires with high mechanical resistance (IK08 or higher), as most of them will be stepped on or run over hundreds of times every year. It is best to use medium-intensity light sources so that they do not dazzle home dwellers and guests by shining upwards. Stylish illumination of space can be ensured by selecting INVO TR architectural lighting with a replaceable light source. You can illuminate alleys with it, but you can also place it near garden seating areas.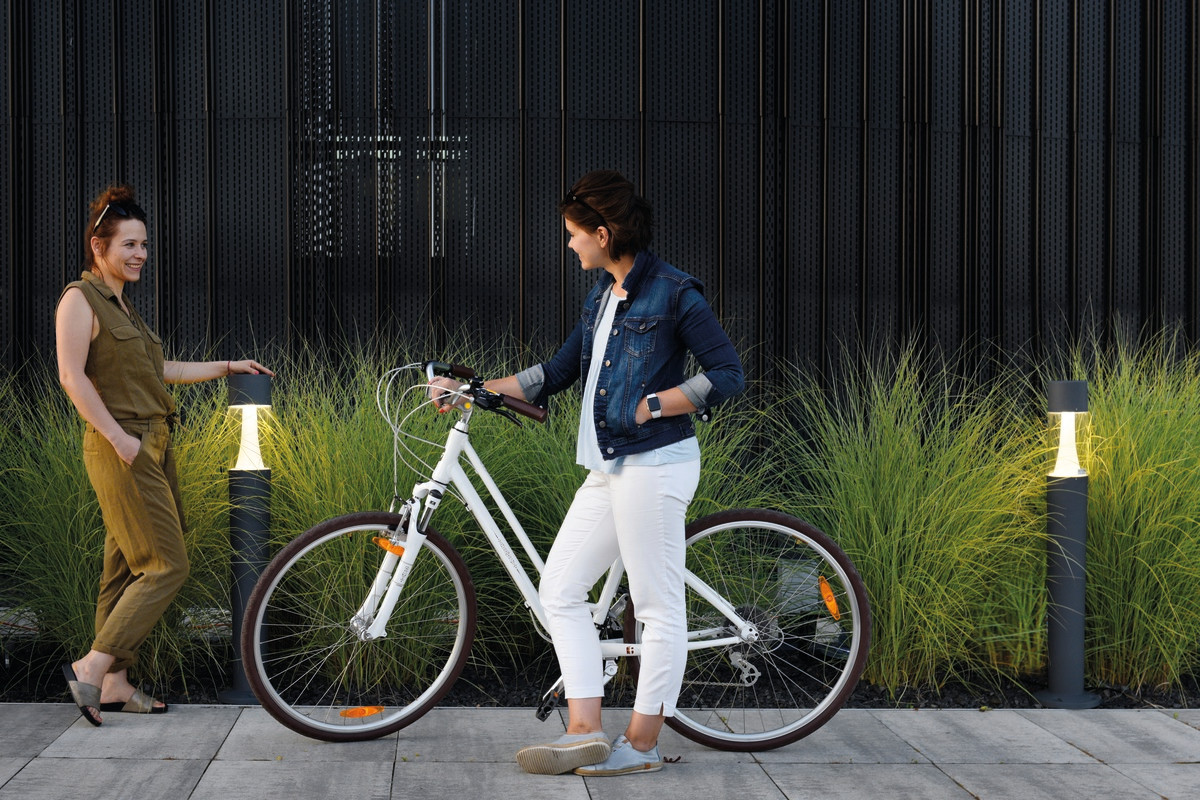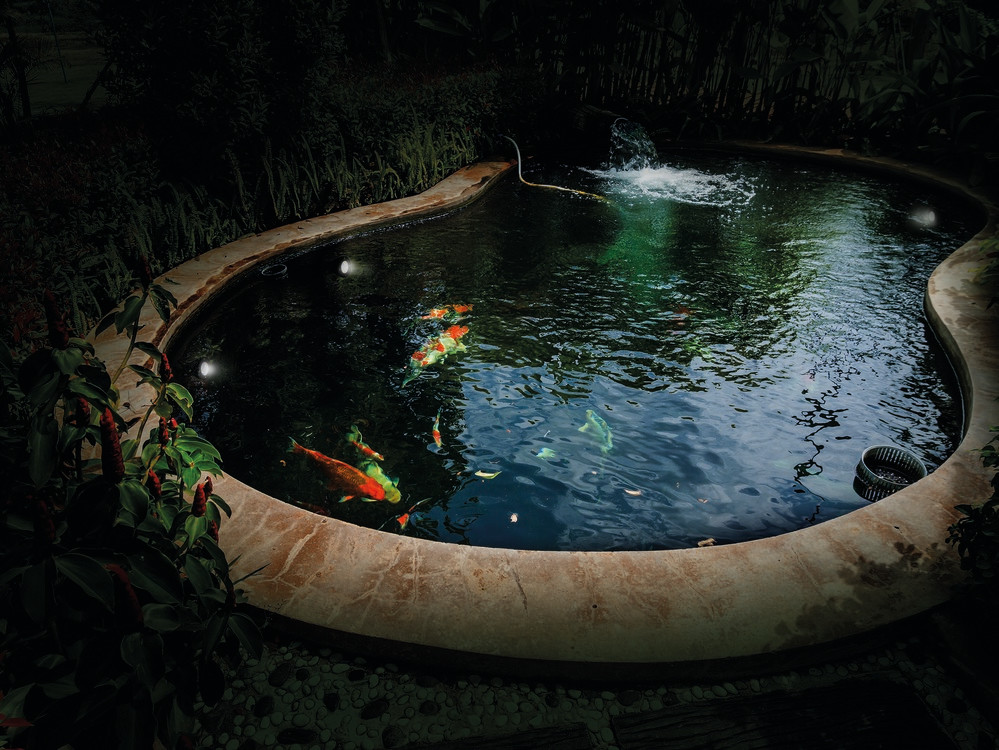 Kanlux AKVEN LED luminaire is the best choice to illuminate the pond. It's waterproof, so it's perfect for backyard pond lighting. The Kanlux AKVEN lamp can be installed in the pond at a depth of up to 3m due to its very high waterproofness.
Good to know: A lamp in a pond or pool looks impressive. However, you have to choose a lamp with the right IP rating. For this purpose, look for a lamp with an IP of 67 (immersion up to 1 meter) or 68.

Power sources and energy efficiency
The power source is also an important criterion when selecting outdoor lighting. While small lighting elements with LED lamps can use PV cells, which are a virtually cost-free solution, lamps placed in driveways and on façades have to rely on the electrical grid. No one needs to be convinced of the importance of their reliable operation.
When designing and installing lights, rely on an electrician, don't do it on your own!

See which garden luminaires you can choose for your space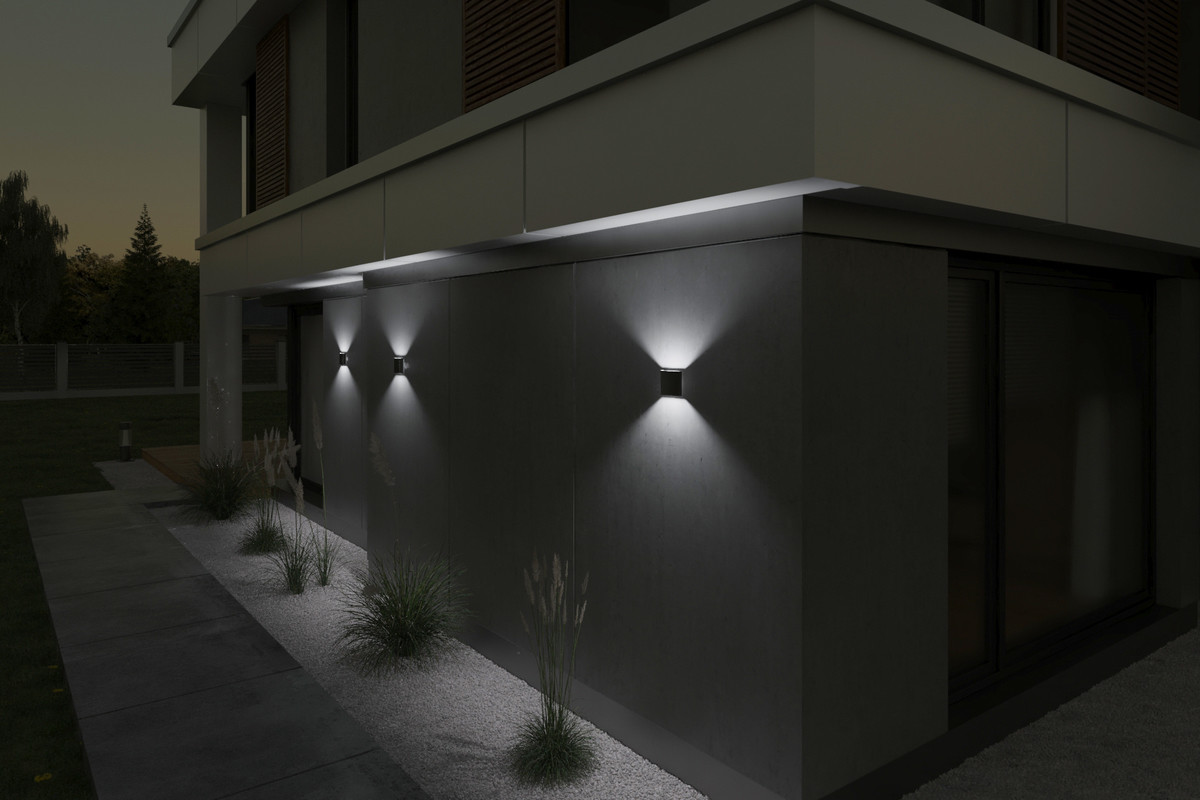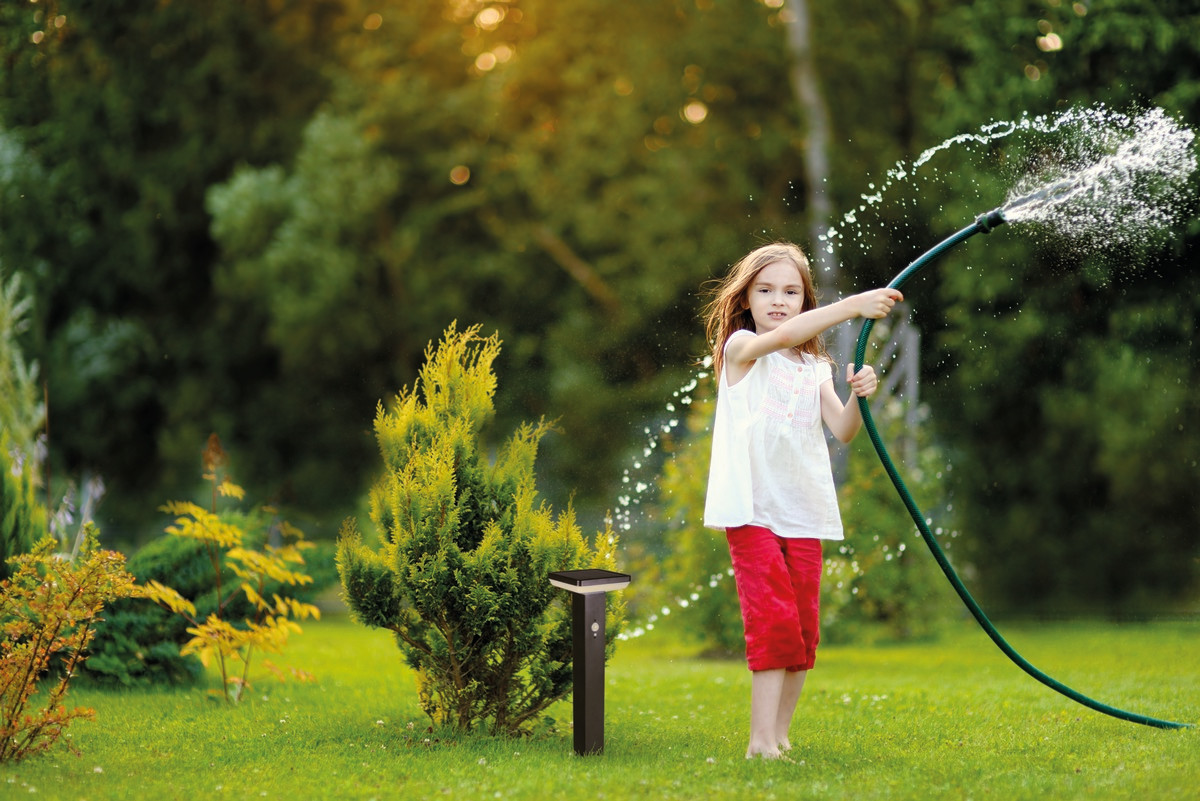 Safety, waterproofing and installation integrity
A basic indicator of the safety of outdoor lighting is the IP rating.
Durability and safe use depend to a large extent on resistance to external influences such as dust and water. The key is the watertightness of the housing, represented by the IP value, which is expressed in two digits, the first of which corresponds to the degree of protection against the ingress of solids and the second – water. IP00 means no protection, while IP69 is the highest resistance to dust and flooding.
The second important issue – the outdoor installation should be connected to a separate circuit, protected against the risk of electric shock. This is especially important when children play around the house.
Manual, radio or time switch?
Here the choice is simple, as it is dictated by the function of the lighting in question. However, it is worth noting that switches based on motion sensors are becoming increasingly popular due to the optimal use of electricity. Nevertheless, if you want constant, elegant illumination of the building façade, time switches are the best solution. And nothing can replace the convenience of turning on your lights with remote control as you approach your entry gate.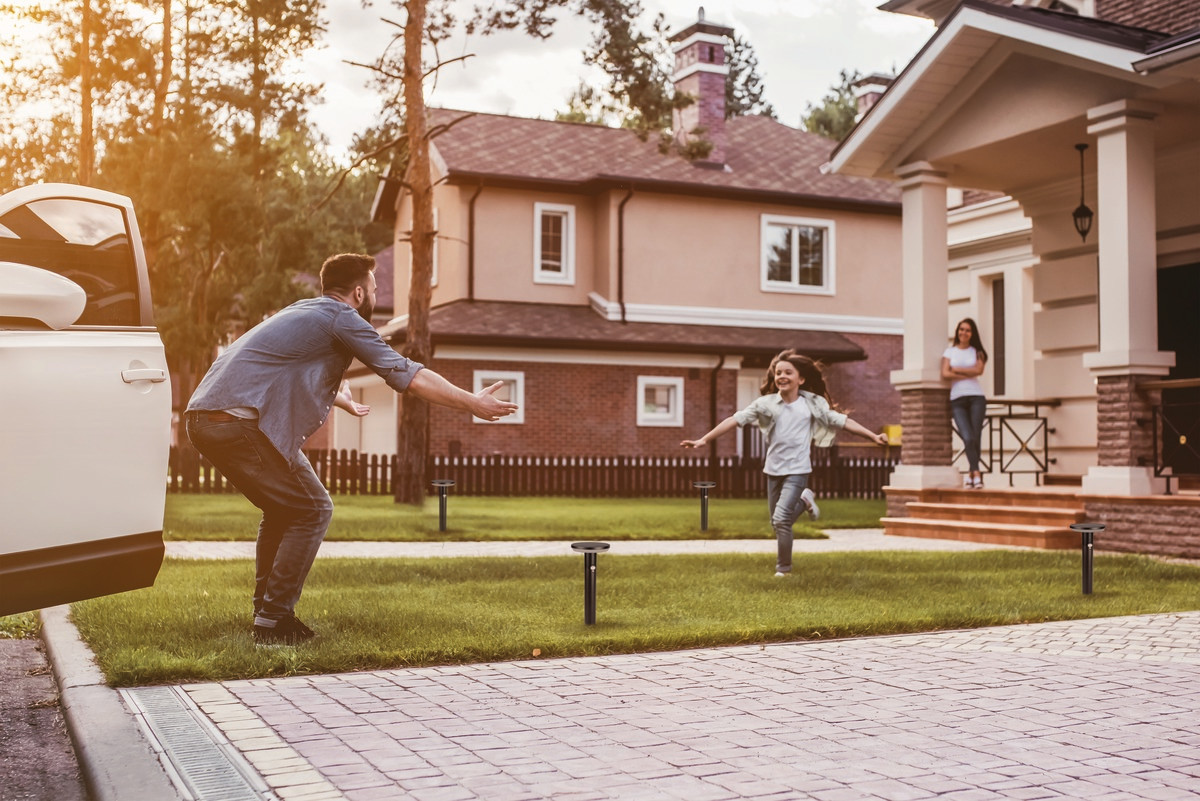 Cleaning and maintenance
When choosing outdoor lighting, we must also consider the maintenance costs. Remember that garden lights are exposed to prolonged and intense ultraviolet radiation in the sunlight band, which turns them yellow and makes them look old and unpleasant after a while. So it is obvious that they need to be cleaned and maintained. Yellowed plastic garden lampshades are most effectively cleaned with hydrogen dioxide, known to everyone in its low concentration version as hydrogen peroxide. If you don't have access to this substance, you can use... chlorine bleach or toilet cleaner/disinfectant. Shades after a few minutes of such wash will regain their former colour and will be perfectly clean.
Before cleaning the lampshades, check the manufacturer's maintenance instructions as you may permanently discolour or damage the lamp if you use a cleaning agent that is too strong.
If you take these factors into account and match the luminaires and light sources, your garden lighting will be safe and trouble-free. It is worth spending a little more time on the selection to give a unique atmosphere to warm evenings outdoors for years.
---
Other articles