Lighting fixtures
9 tips to help you keep your outdoor luminaires clean
Outdoor lamps, to a much greater extent than indoor luminaires, attract dirt and then, to make matters worse, illuminates the dirt and dust spectacularly. They can therefore work less efficiently, spoil your mood and damage the image of your interior in the eyes of your guests. The most difficult to keep clean are ceiling and wall lights mounted high on the walls. We will give you tips on how to clean the different types of lamps effectively.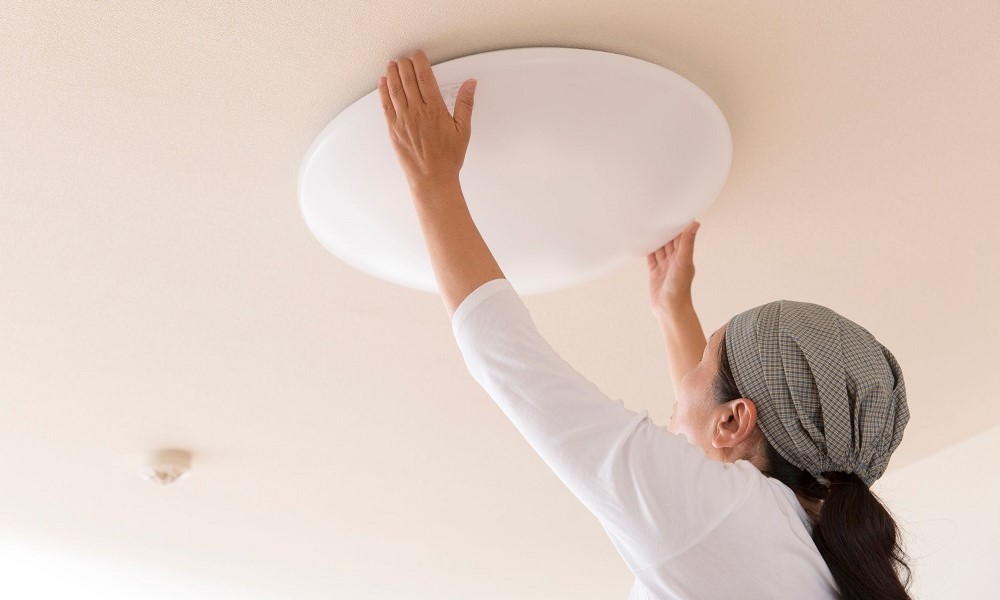 How to clean outdoor lamps quickly and safely
1. First of all, keep safety rules in mind , because every luminaire works thanks to electricity, careless handling can cause trouble. It is worth repeating for the thousandth time:
- avoid cleaning lamps with water and large amounts of cleaning fluid,
- switch off each luminaire before cleaning,
- do not spray the cleaning agent directly onto the light source (bulb or LED module),
- do not remove the bulbs without first cutting off the power supply,
- do not clean the inside of lamps with wet cloths (they should be slightly damp).
Is it necessary to remove the shades of the exterior luminaires?
2. It is the safest, and also the most practical, to remove a lampshade before cleaning it, but however this cannot always be done without using a ladder. Flush mounted lights installed on the ceilings of porches, sheds or garages, such as Kanlux LED VARSO LED, do not withstand intensive scrubbing with a wet brush and detergent very well. Such way of cleaning may scratch the surface of the lampshade. However, Kanlux VARSO LED has an IP54 rating, which allows cleaning with a low-pressure water jet. If you decide to clean the lamp in this way, remember to dry it before switching it on again. This way no unsightly stains will remain on the lamp.
As such "gymnastics on a ladder" can be dangerous, it is advisable to have someone to spot you or to use a brush on an extension arm.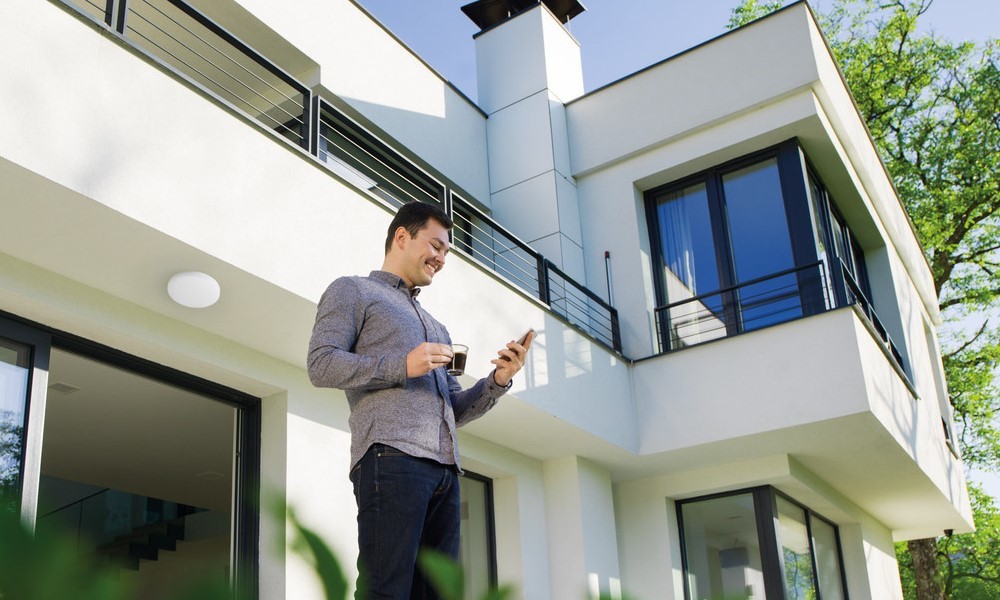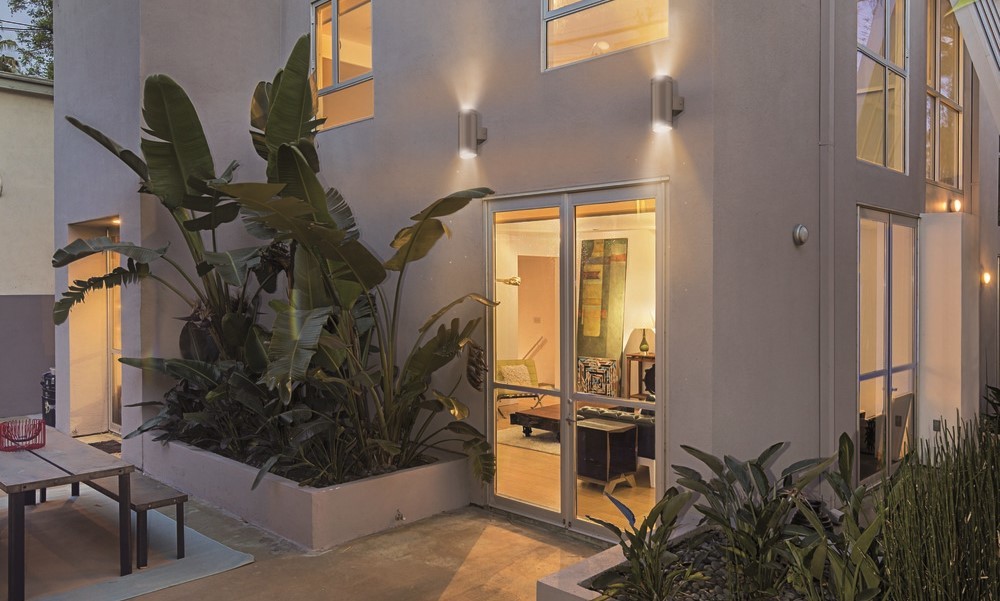 3. Facade luminaires such as Kanlux MAGRA EL most often also need to be cleaned without taking them off. Its housing made of stainless steel can be easily restored to its original condition without using water. The first layer of dirt needs to be cleaned with a sponge which can be soaked in a product suitable for use on the surface in question, and then the lamp should be polished with a soft cloth.
4. Regardless of the cleaning method, it is a good idea to protect the section of the wall around the lamp from falling dirt. It will certainly spread everywhere and may leave permanent dirty marks on light facades.
How do you clean outdoor lights quickly and effectively?
5. If the stage of removing the shades and putting them in a safe place is behind you, then you can start hoovering. Outdoor luminaires of more complex design, such as e.g. Kanlux ZEW EL, should be cleaned with a single, properly selected attachment with a brush. A hoover will certainly get the job done faster, especially in places where you can't always reach with your hand. If you clean your luminaires occasionally, accept that it will be difficult to clean it perfectly. When you have removed dirt, pollen, dust and insects from the luminaires, remember to wipe the accessible areas with a damp cloth to help remove stubborn, dried dirt.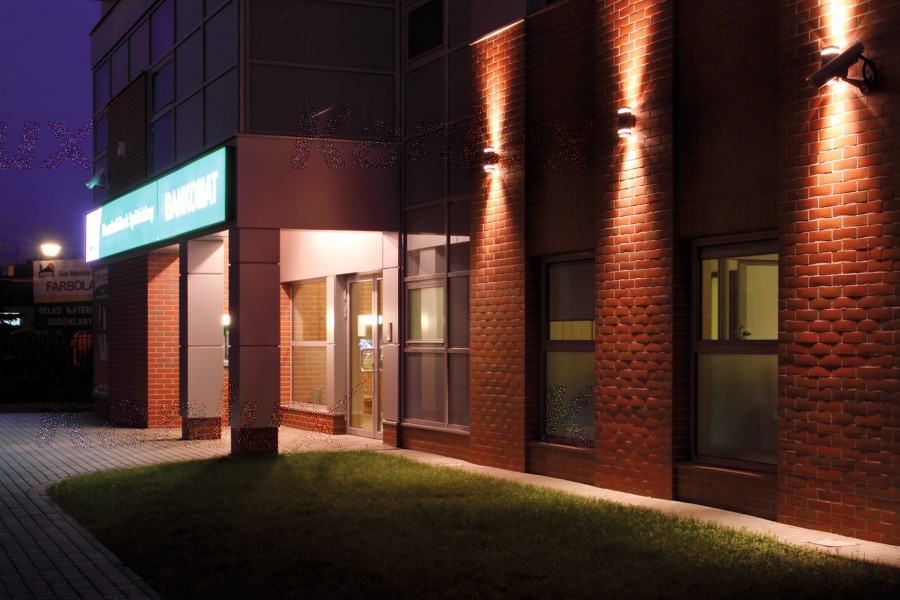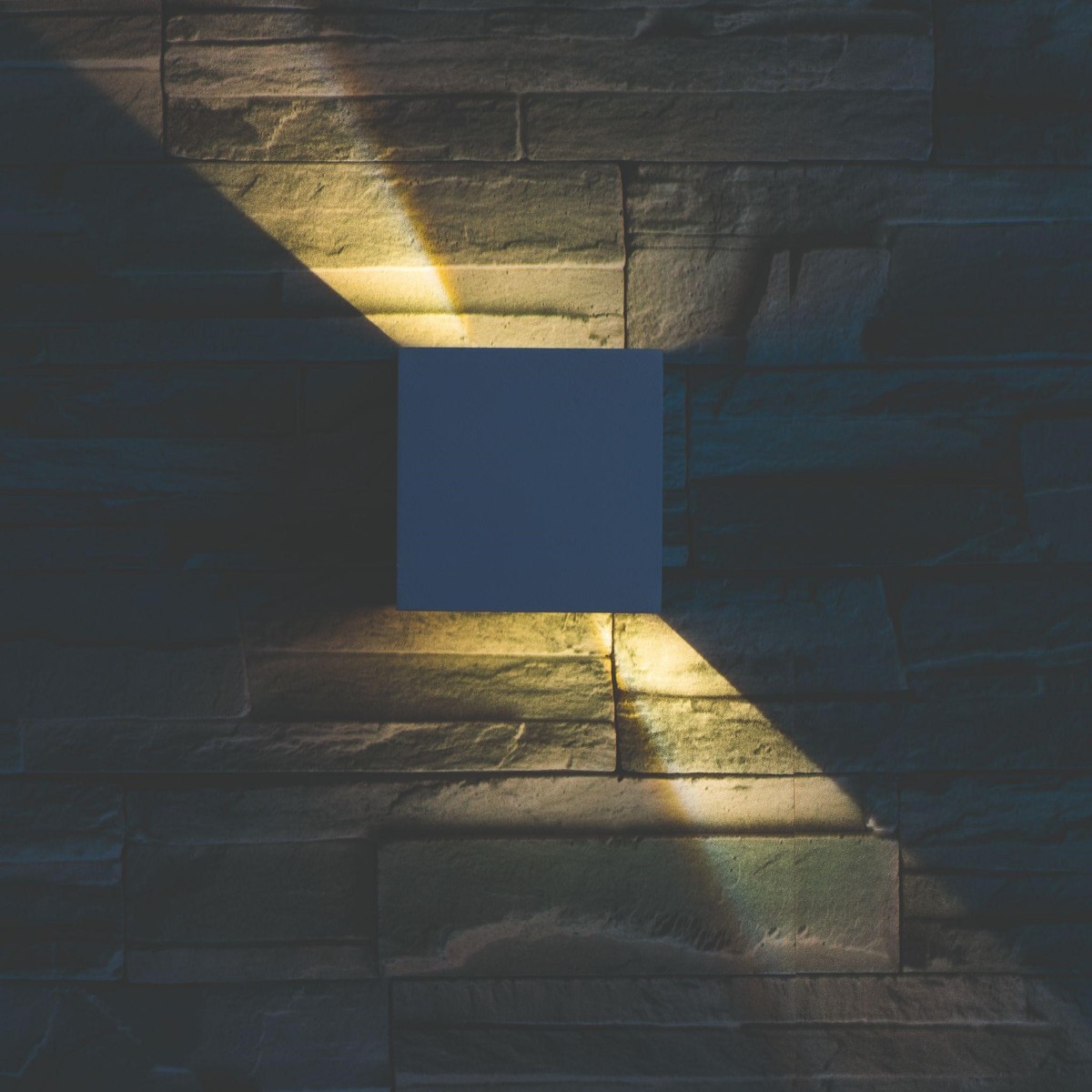 Which cleaning fluids will effectively clean your exterior lamps
6. If you have a specialist lamp cleaning agent, check the label for the manufacturer's recommendations on how to use it. If you use "traditional recipes", i.e. warm water with an all-purpose detergent (such as washing-up liquid or all-purpose liquid), you will have to be patient, as you may not get a satisfactory result the first time. The first cleaning of heavily soiled luminaires is actually to soften the deposit, which you will only remove on a second attempt or by cleaning the luminaire with a scouring sponge.
7. Once you have wet-cleaned the lampshade, wipe it dry and inspect it carefully. If streaks remain, repeat the process. This will pay off in the long run, as the remaining dirt will cause more grime to settle on and create permanent stains, clearly visible when the light is switched on. You can skip this and the next tip if your chose Kanlux REKA LED or another lamp with a simple design. However, be sure to look inside the open lamp, as there may also be dry leaves or other surprises that need to be removed.
How to achieve the effect of shiny surfaces on lampshades and luminaires
8. After cleaning the glass shades of outdoor luminaires, wait a few minutes before re-installing them to let any remaining moisture evaporate. The best shades in this respect are those made of plastic such as the ones used in Kanlux SORTA garden luminaires.
9. It is best to dry wipe the elements and then use the right preservative for the material from which they are made. There metal or plastic parts need special treatment as they may tarnish. In the case of glass elements (lampshades), it is advisable to wash them with water and detergent and, once dry, rinse them with a mild solution of water and vinegar, which will remove any smudges and make them shine.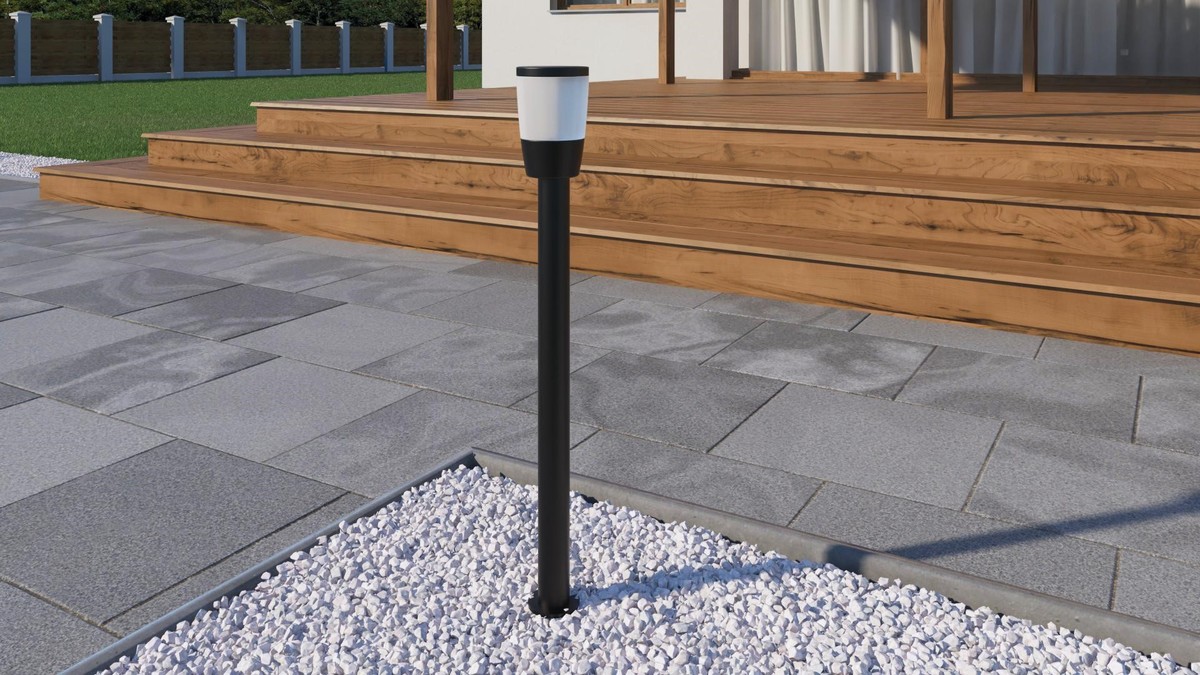 The most important rule for keeping outdoor luminaires clean is... simply to be systematic. It is advisable to clean them regularly to avoid permanent staining. Also, avoid brushing or the use of strong corrosive substances.  It is unlikely that the damage can be repaired. If you keep these few rules in mind, your outdoor luminaires will last you many years.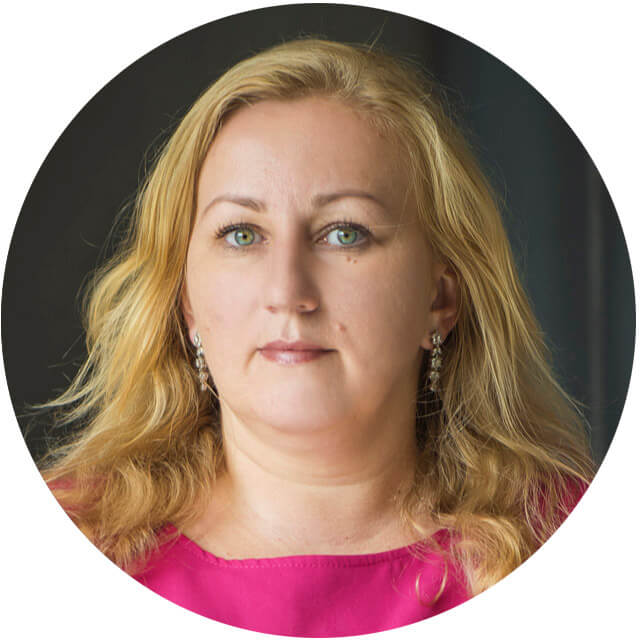 ---
Other articles