Outdoor lighting
Grill gazebo lighting. 5 tips
Warm spring, summer and early autumn is the time for meetings with friends under the open sky and such meetings often include barbecues. Those who have their own gazebos, where they can cook a variety of delicacies on coal, regardless of the weather and time of day, are in an even better situation in this regard. How to choose the right lighting so that you can enjoy the barbecue itself? We'll give you a hint!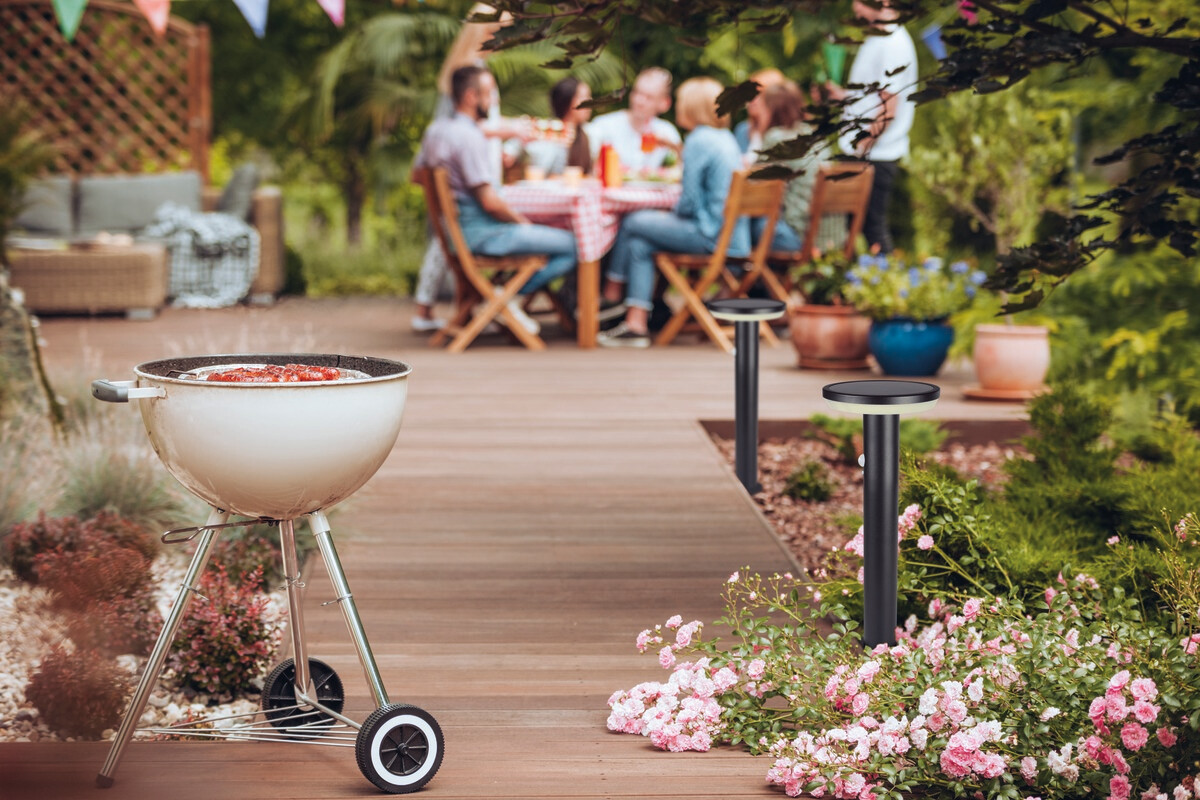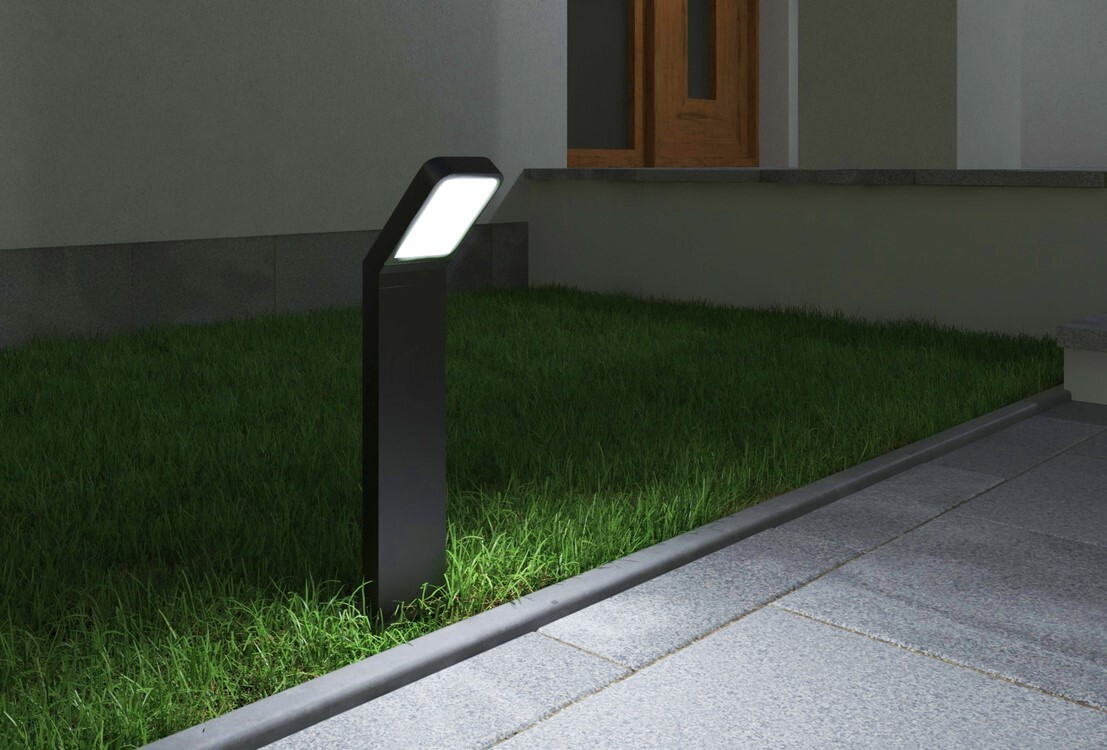 1. One lamp is not enough
Paradoxically, a grill gazebo should have several points of light. The main lamp, which evenly illuminates the entire area around the grill, needs to be accompanied by lamps over the areas where we store semi-finished products and spices. After all, for safety's sake, you need to be able to see everything perfectly when you cut something. To be fully content, you only need supplementary lighting, such as Kanlux SEVIA, which will decorate and illuminate paths along with the surroundings of the gazebo.
This may be of interest to you: Dark places in your garden - 5 ways to light them up!
The number of light sources must be appropriate to its size, layout and number of food preparation areas. Before making any purchases, it is worth consulting with an electrician about how many connections you can plan for as well as how much power you have available. Of course, they also have to be adapted to the weather conditions in which they will be placed – you have to pay attention to the IP and IK parameters.
2. Main gazebo lighting
The central lamp in the gazebo is to provide light across the entire area, while its luminaire must be resistant to changes in temperature and humidity. It should have a closed structure, be compact and have a smooth surface because this will make it easier to clean the barbecue fumes and insects stuck to the grill.
Ceiling light fixture, such as Kanlux BENO, are often installed in gazebos. They enable quick and easy installation and can be activated by an adjustable motion sensor (in -SE versions). Placed in a central point, they give diffused light that does not spoil the effect provided by other lamps.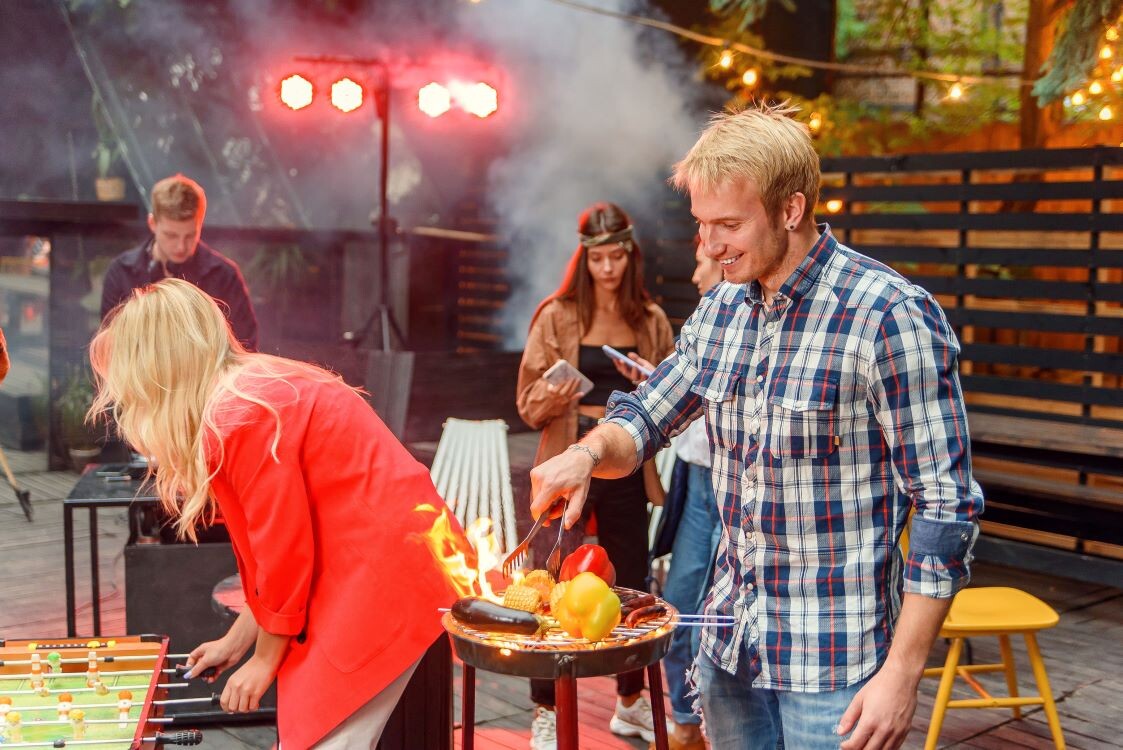 A roofed place for barbecue, regardless of its size, allows us to significantly extend the season for preparing food by this method. Properly selected lighting will allow us to organise a barbecue with friends even when the grilled specialties will have to be eaten at home because of the autumn or spring chill.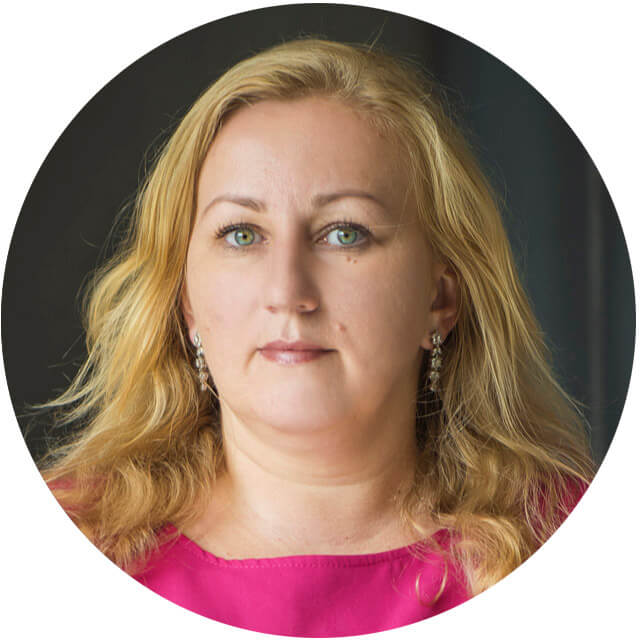 3. Side lighting - the most important one!
Side lights are usually aimed directly at the areas where we hold food or process it by cutting, seasoning or stirring. Therefore, the light beam should fall directly on the countertop on which we keep a chopping board, pot, or basket. Kanlux DROMI LED, which offers the possibility of changing the direction of light, will be perfect for this purpose.
When you grill, colour temperature is also important. It must faithfully reflect the colour of the semi-finished product to enable you to accurately determine its suitability for consumption. For culinary use, neutral white (NW, 3500-4500 Kelvin) is the best choice. The second important parameter for any cook is the colour rendering index or CRI (RA). For food preparation, a value closest to 100 will be optimal, the higher the better.
See also: Lighting trends 2021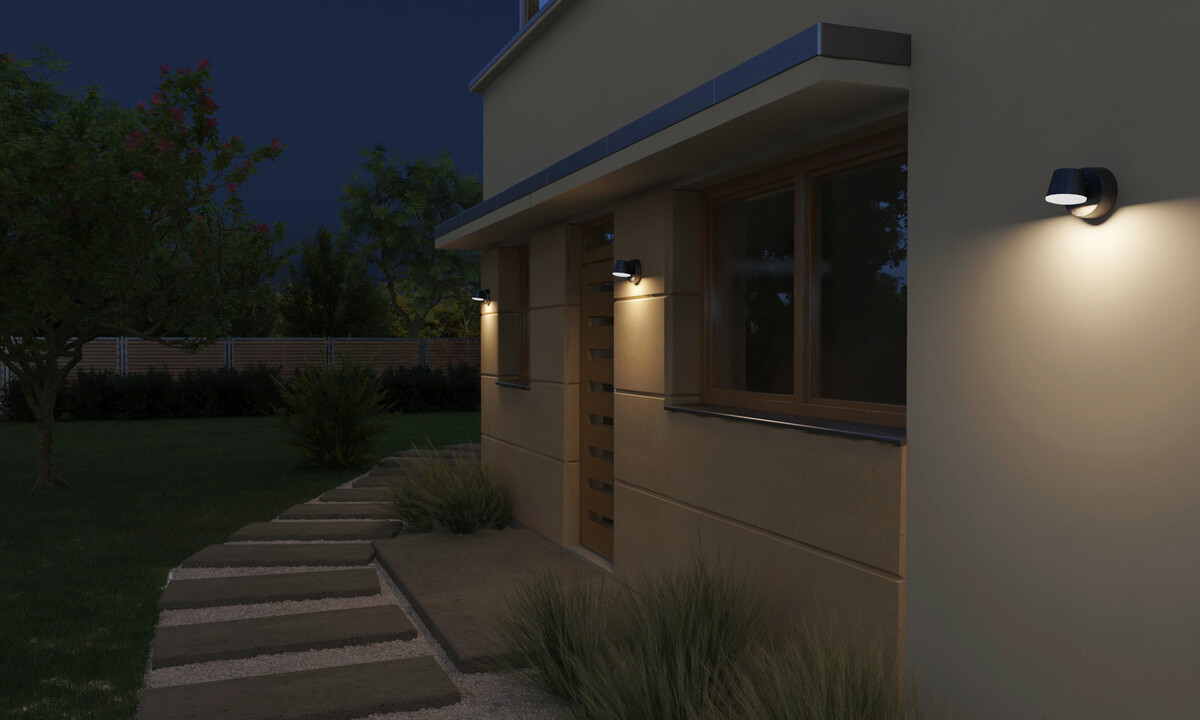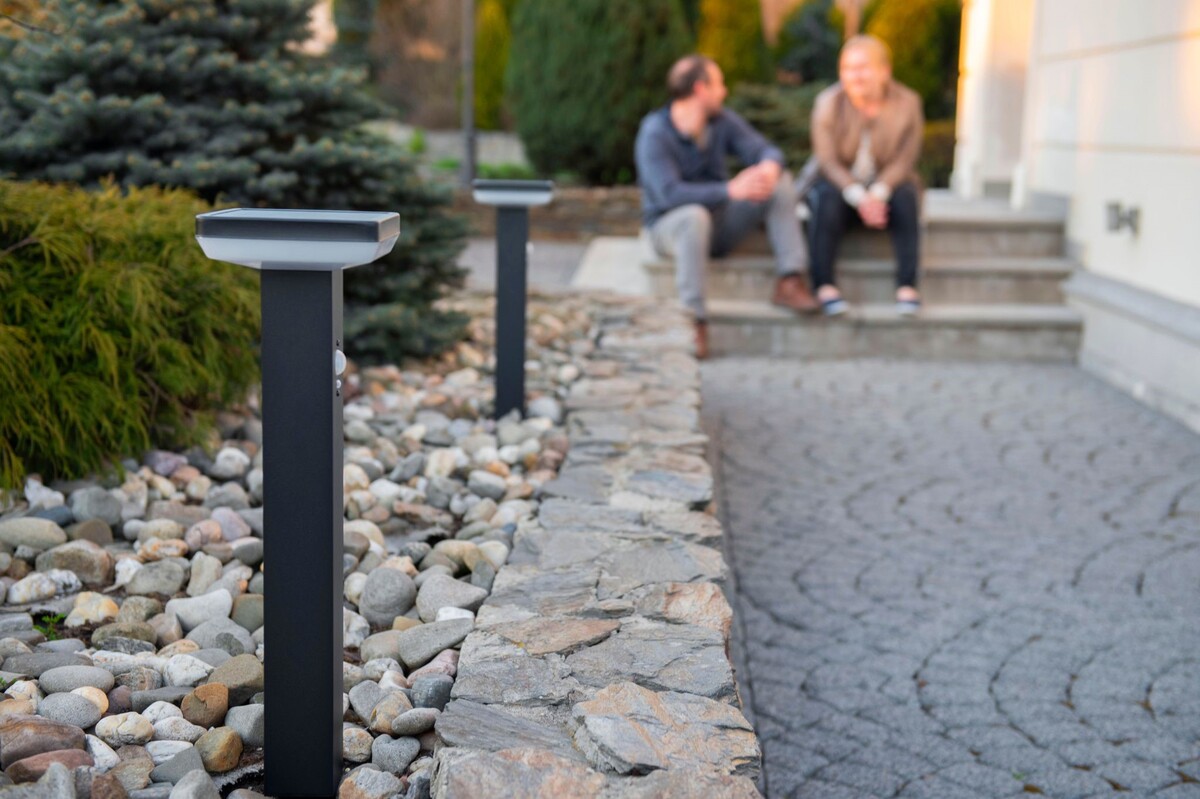 4. Decorative lighting inside and outside the gazebo
Decorations in the form of Kanlux SOLCA solar lamps, set in the ground, will complete the whole picture and, at the same time, gently and effectively illuminate the paths in the garden. Anyone who has ever walked into some garden furniture or toys left lying around will surely appreciate this. Besides, solar lights are powered by solar energy and do not need any electrical system to install. This allows us to change their location – depending on the weather or the number of guests.
See also: 6 things to look out for when choosing garden lighting
5. Safety first
When choosing gazebo lighting, make sure it is entirely safe. Like any outdoor installation, this one will also be subject to temperature changes and contact with water, which can cause damage or even be life-threatening. The safest way is to use lamps with an IP rating of at least 44. It must be indicated on the package. Remember to also connect the outdoor installation to a separate circuit that is secured against the possibility of electric shock.
It is also worth taking into account the material from which the luminaires are made. While materials such as plastic and polycarbonate will not rust, they can turn yellow quickly due to prolonged exposure to sunlight. Therefore, check how to clean and maintain your luminaires so that you can enjoy their appearance in the years to come.
When choosing grill gazebo lighting, take the following into account:
- its size and layout of "work surfaces"
- IP rating,
- light colour,
- lumens value,
- type and material of the luminaire.
---
Other articles