Lighting fixtures
House and apartment
LED
How to choose lighting for your kitchen?
They say that the kitchen is the heart of the house. That is hardly surprising, given that you spend several hours in it every day on things like cooking, eating family meals, meeting your loved ones, or simply drinking coffee. How to choose proper lighting for it? Read our guide to learn more.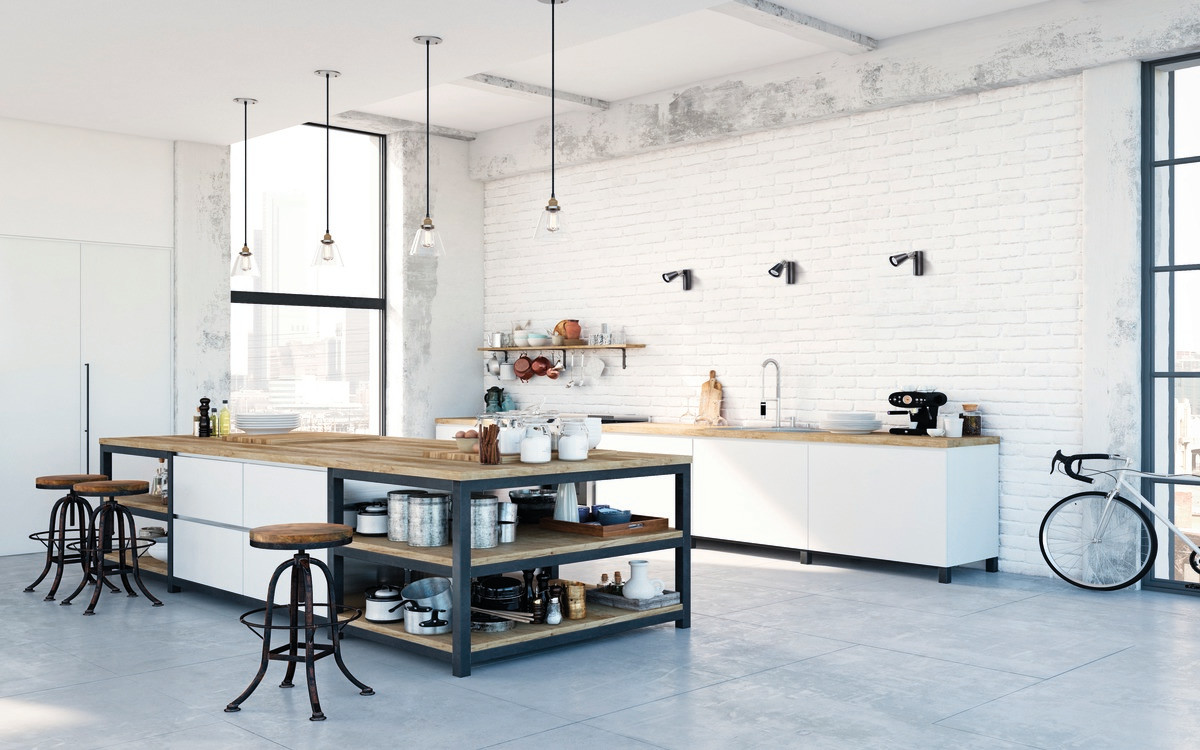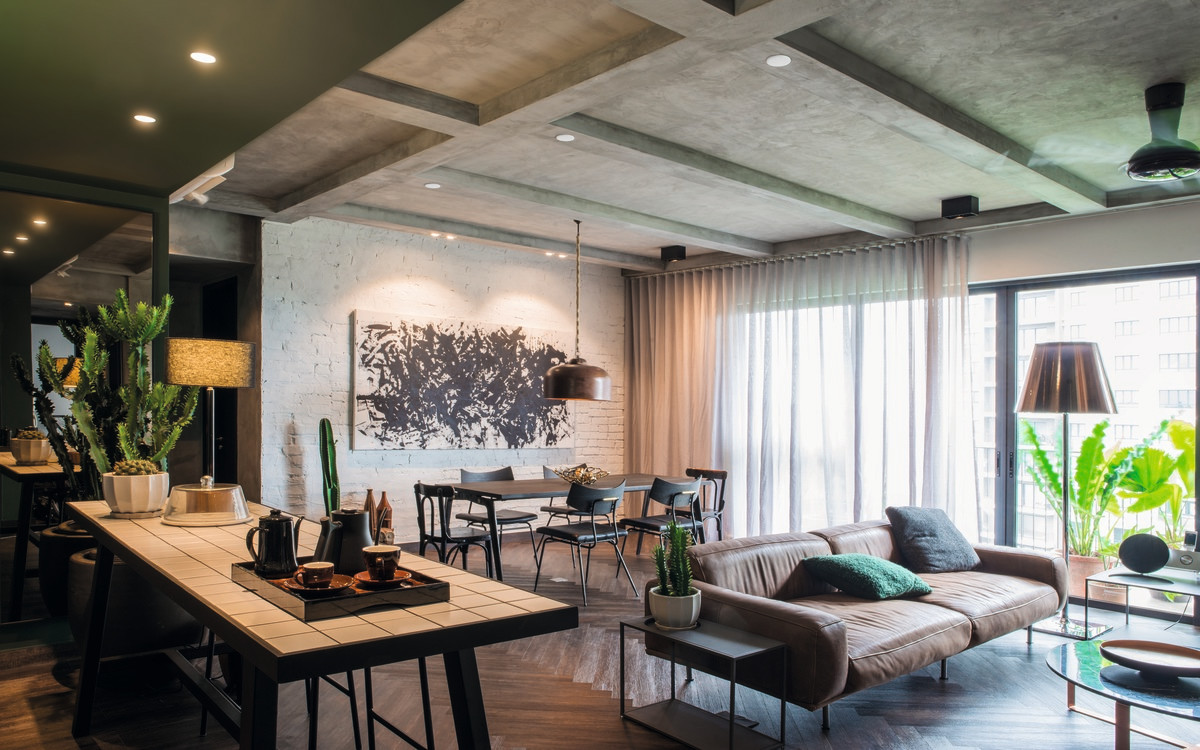 When designing lighting for your kitchen, you should always be guided primarily by ergonomics. Designate separate zones for meal preparation, feasting and resting.
Kitchen lighting can be divided into such types as:
– central,
– task-specific (spotlight),
– decorative.
Central lighting
Ceiling lighting in the kitchen is usually associated with a lamp located in the centre of the ceiling. It does not have to be that way. For this purpose, it is best to use spotlights (e.g. Kanlux ELNIS or Kanlux SIMEN), characterised by a simple design and rich colours, thanks to which they will match any kitchen. If this type of lighting does not fulfil your expectations, check out our downlights (e.g. Kanlux AREL), made according to a neutral design, which almost do not protrude from the ceiling thanks to their thickness of only 9 mm.
You can also use track systems, which allow creating an individual arrangement of lighting that is tailored to your own needs, for example in the shape of the letter T, C or L. Their significant advantage is the fact that, within one track system, you can freely modify the light fitting by changing its positions or adding new elements, if necessary.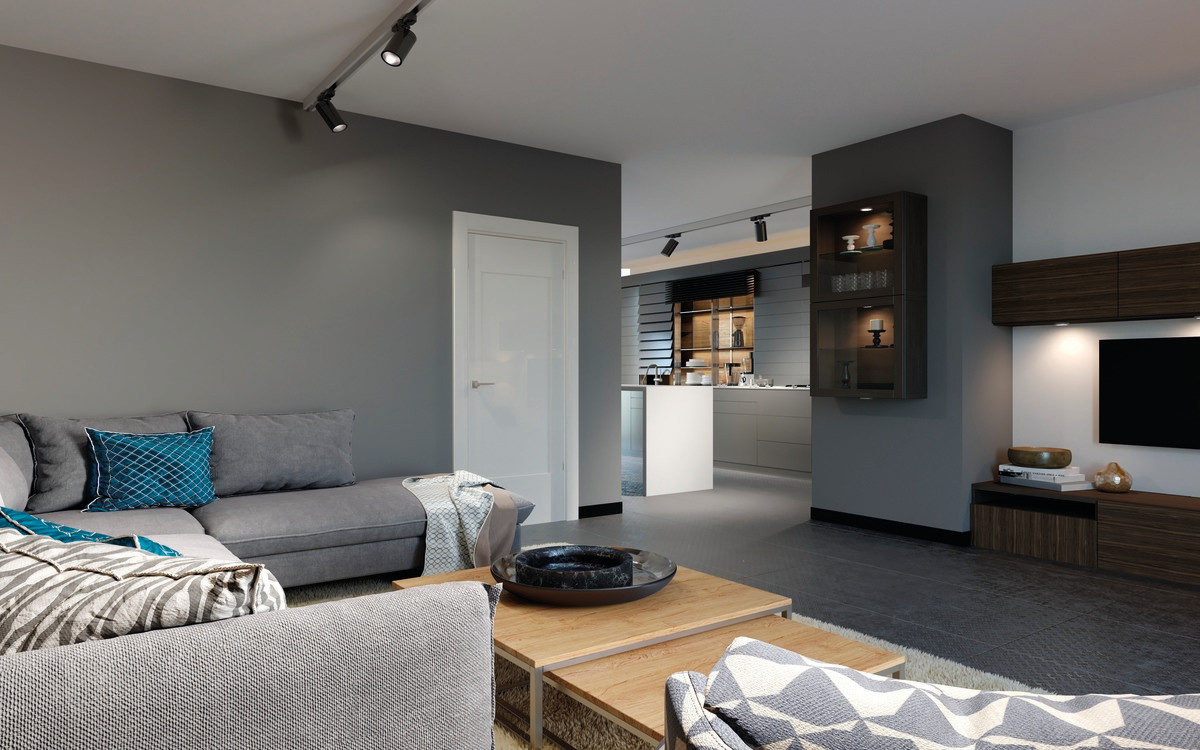 Remember!
Top lighting is typically used the most, so make sure you get energy-efficient LED bulbs.

Diffused light that also reflects off of the ceiling to evenly illuminate the entire room is the best option for kitchens. It lights your walls as well and prevents them from remaining in the shade. The light beam is directed upwards so that the light is diffused throughout the entire space. This solution is very often used in small kitchens, as it makes it possible to visually enlarge the interior. You can also use a light beam directed only upwards if you wish to create a cosy evening atmosphere in the kitchen for a calming effect before bedtime.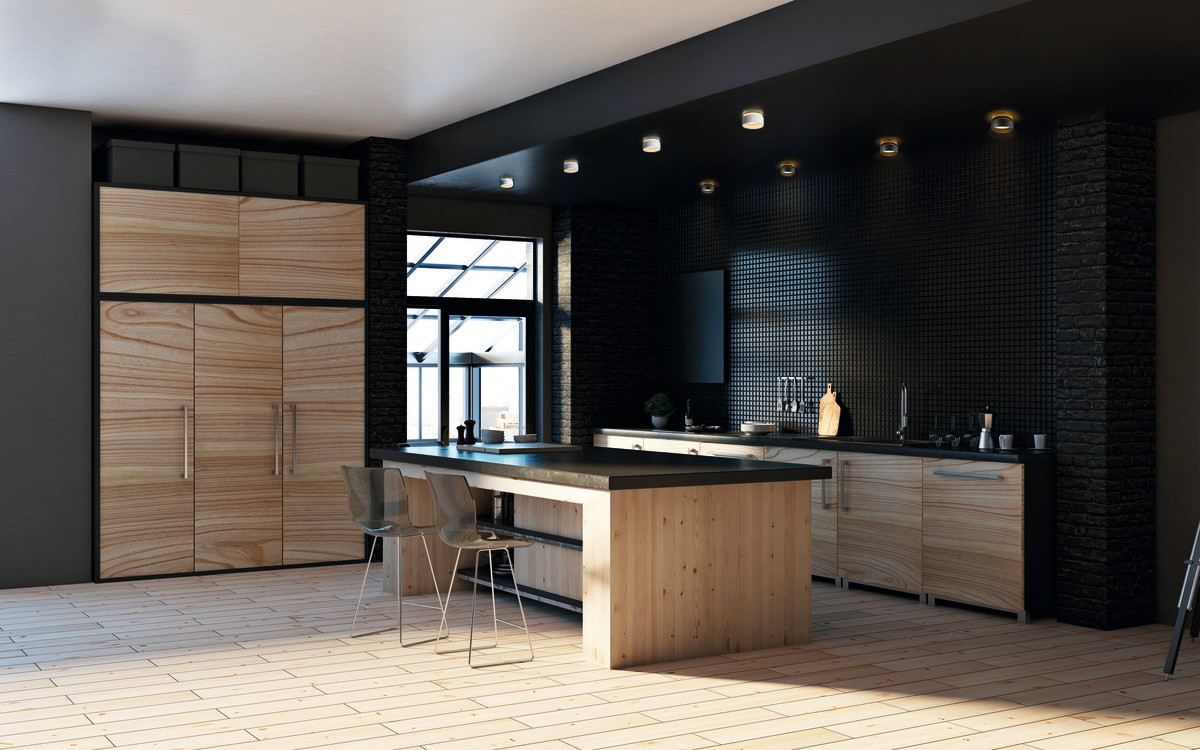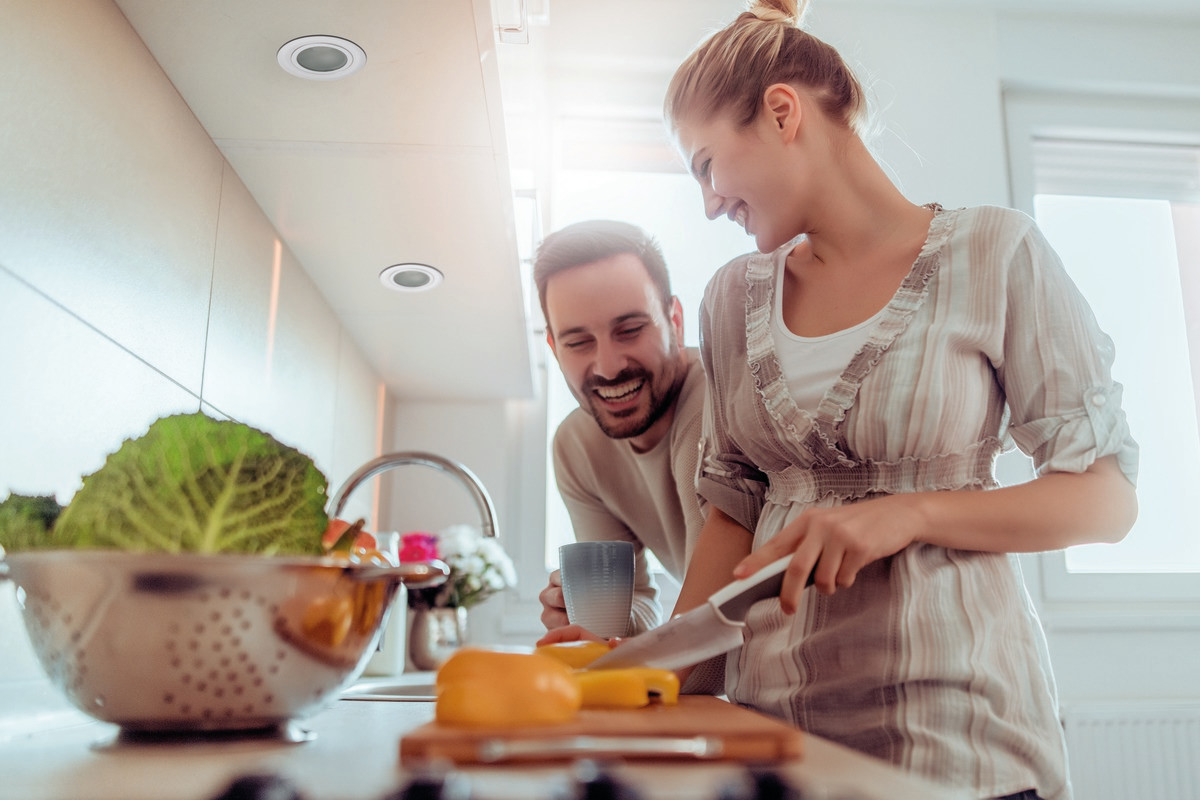 Spotlights
Additional kitchen lighting is required for such things as:
– countertops,
– tables,
– sinks,
– cookers.
All of these kitchen work zones should be lit with bright, but not dazzling light. Never underestimate the usefulness of countertop lighting. After all, that is where you prepare hot meals and handle sharp tools. Remember that your primary light source becomes obstructed whenever you stand near the countertop.
See also: Lighting trends 2021
Make sure your kitchen countertop is lit evenly. Arrange your lighting in such a way as to ensure that it is aimed directly at its surface. You can install LED strips under wall-hung cabinets, as well as furniture fixtures or under-cabinet fixtures. Depending on which option you choose, lighting can be provided by:
– installing spotlights in the cabinet bottoms at a distance of 40-70 cm from each other (e.g. Kanlux GAVI),
– installing LED strips on the wall under the cabinet,
– using under-cabinet light fittings (e.g. Kanlux MERA),
– installing under-cabinet spotlight fittings (e.g. Kanlux ZEPO).
The second solution is becoming increasingly popular because it does not require modifying the kitchen furniture. If you opt for LED strips, make sure to consider their colour, LED density and IP rating. Since kitchen countertop lighting is exposed to water and water vapour, the IP rating should be at least IP44.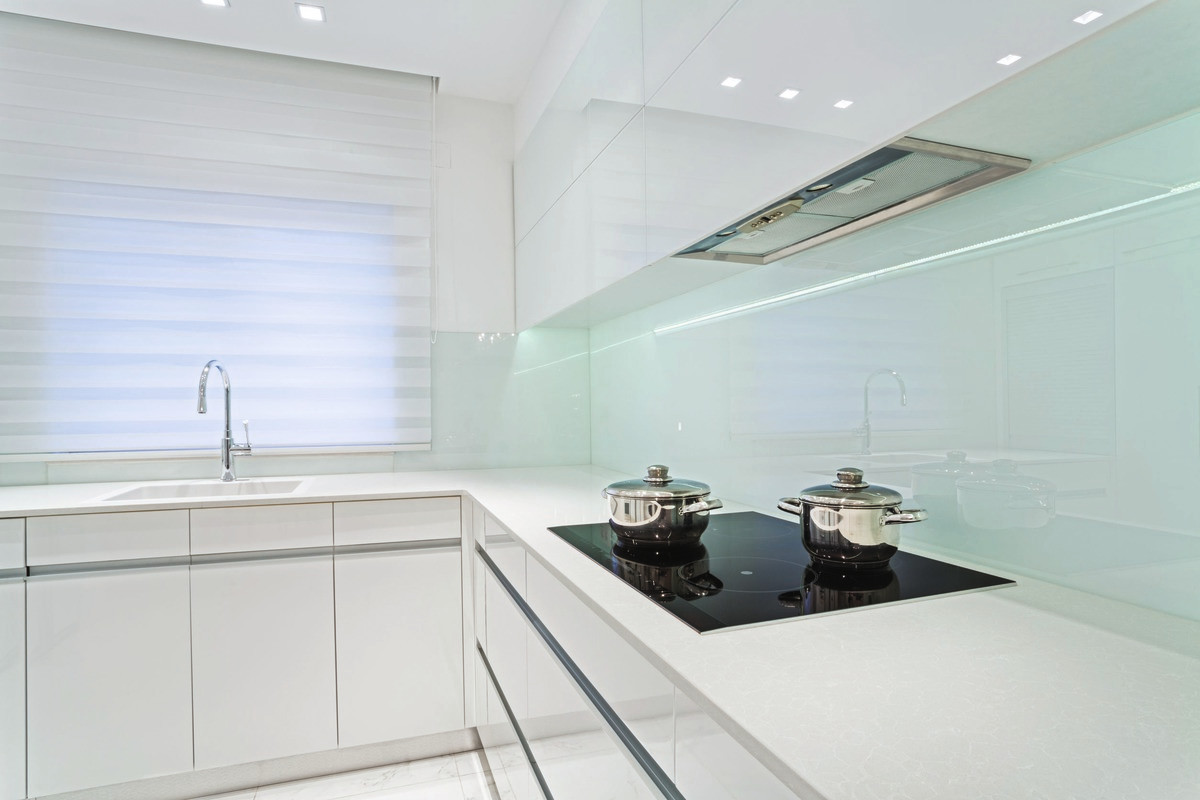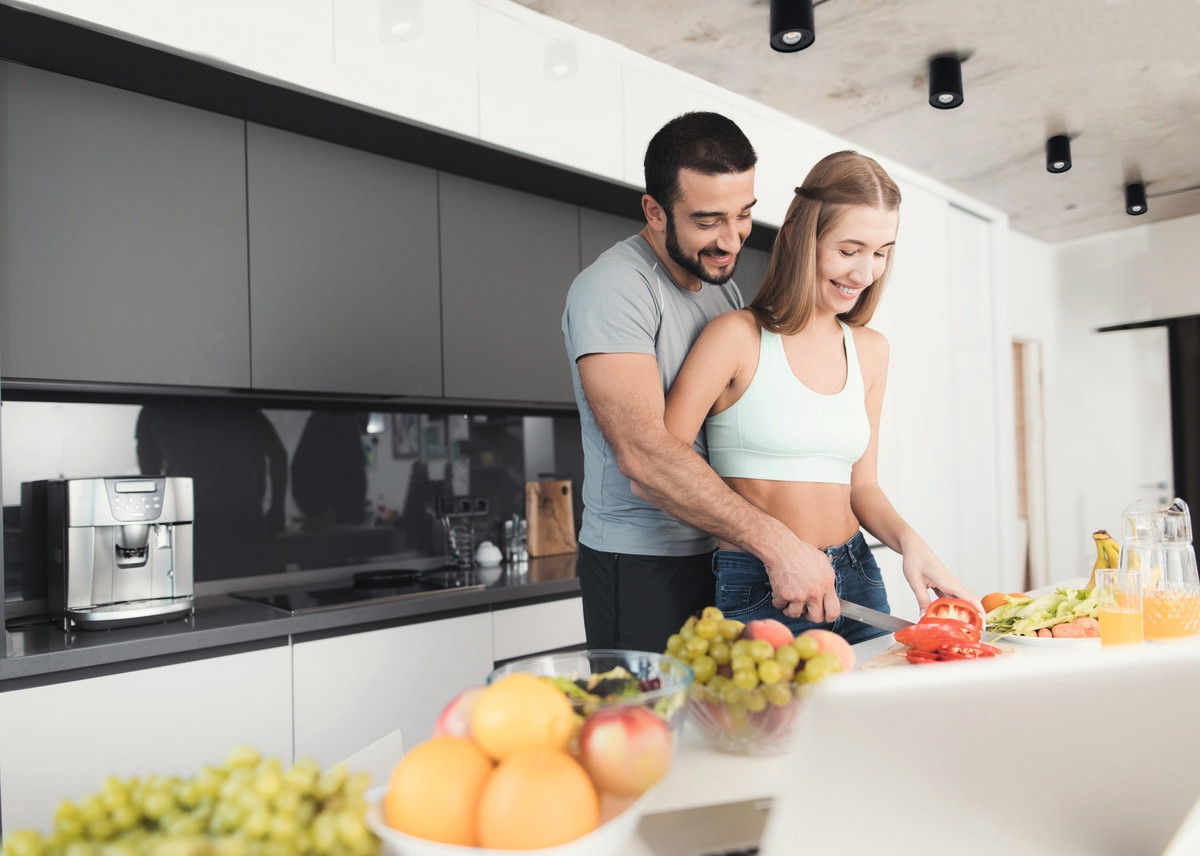 Consider your countertop type when choosing proper lighting for it:
- countertop by the window – during the day the workspace is illuminated by sunlight; in the evening you can use pendant lamps or ceiling-mounted spotlights.
- countertop under wall-hung cabinets – LED strips or halogen lamps.
- countertop without cabinets above it – illuminate the workspace using pendant lamps or halogen spotlights.
Kitchen table lighting is usually provided in the form of pendant lamps mounted right over the table itself (e.g. Kanlux OGIVA). Choosing one with a lampshade prevents the table's users from being blinded. Make sure that the lamp's distance from the tabletop is about 50-60 cm; installing it lower may cause unnecessary eye strain.
If you have an island-type table in your kitchen, you can also lower the ceiling and provide additional lighting in the form of spot downlights. Island tables in large interiors can also be illuminated using additional pendant lamps matching the interior's style. Remember not to install the lampshades too low as it can make your daily chores difficult.
While LED strips are a practical lighting solution for kitchens, you must remember to choose moisture-resistant ones. LED strips can also be used in false ceilings, allowing you to further emphasize the unique nature of your open kitchen and living room space.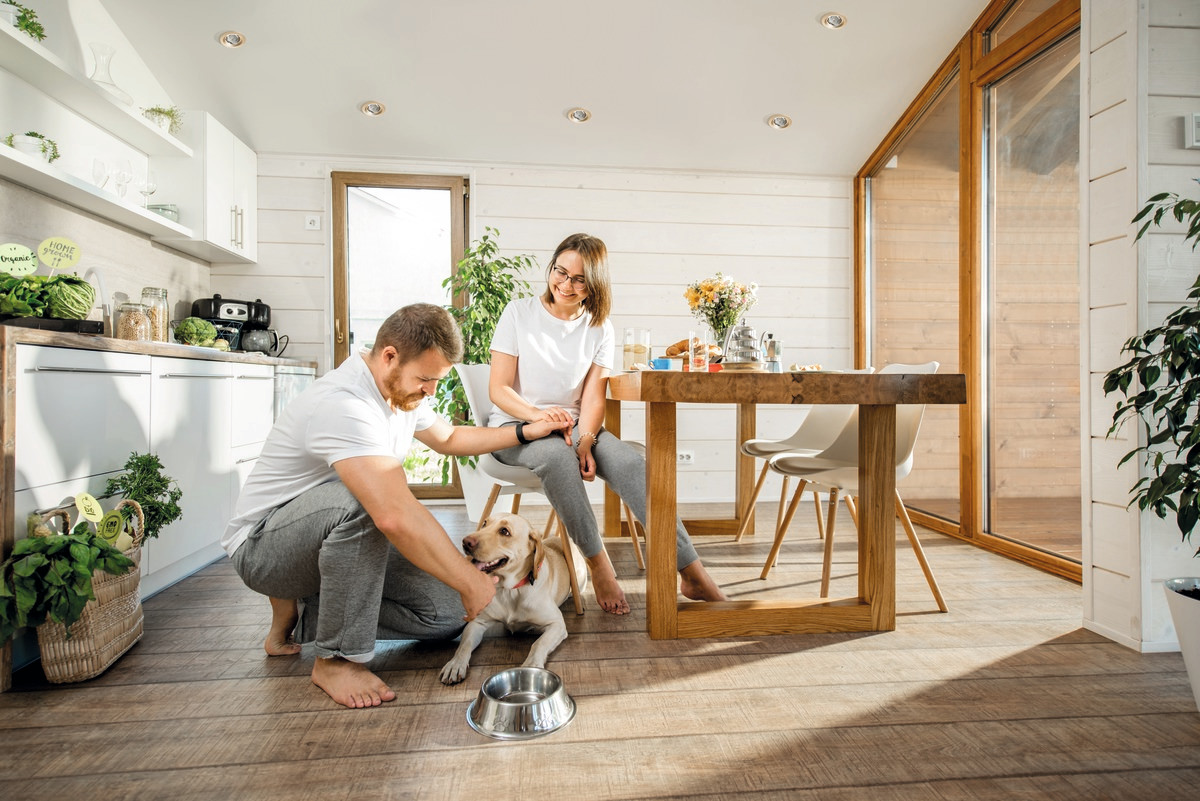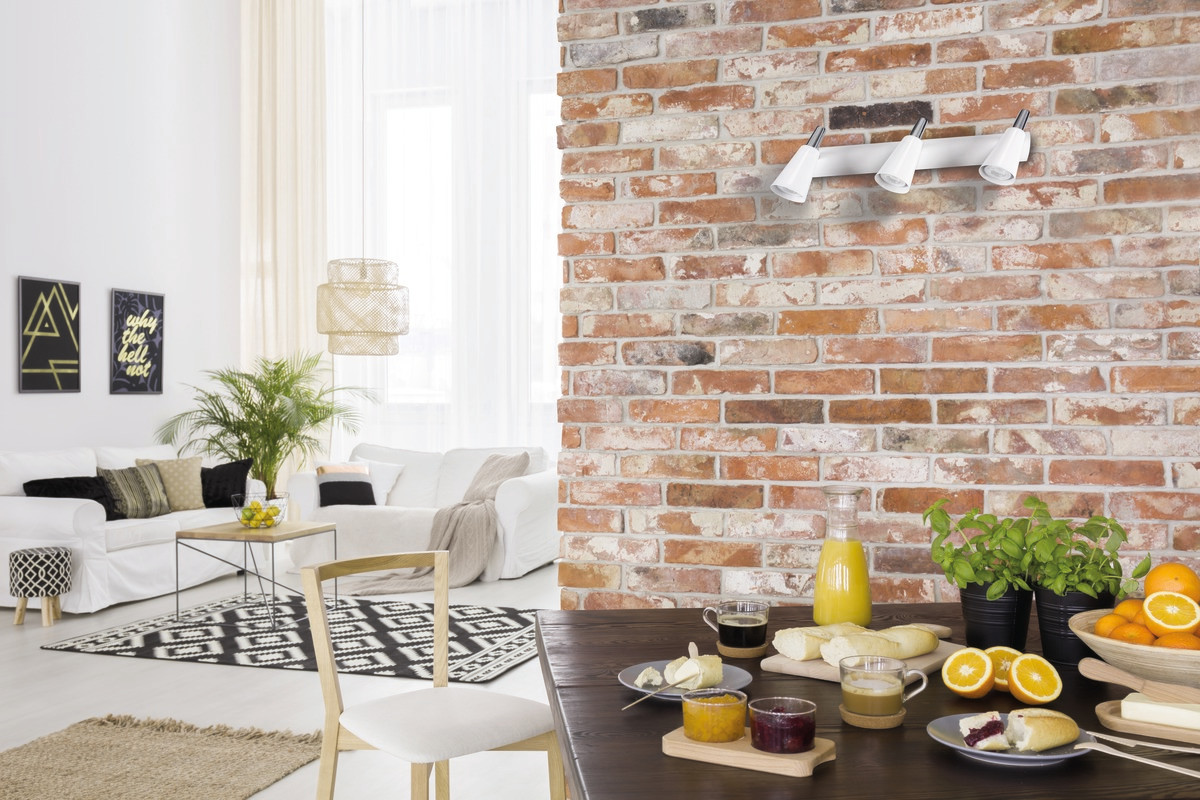 Decorative lighting
While decorative lighting is optional, it adds character to an interior and provides it with a truly unique atmosphere. It is typically used to provide additional lighting for specific kitchen items, such as glass cabinets.
Always ensure that your accent lighting differs from the central lighting and matches the general arrangement. Modern loft interiors typically do not feature much accent lighting, but it is a vital factor in the case of Scandinavian-style ones.
This may be of interest to you: Atmospheric home – everybody's dream. We know how to do it with light.
Remember!
The neutral white (NW) light colour is in the range of 3500-4500 Kelvin. It is an intermediate colour that corresponds to natural ambient light in the afternoon. It is neutral to humans, and as such, is an excellent choice for kitchens and dining rooms.
Kitchen lighting is a vital factor. It is worth discussing it with a specialist to prepare a design specifically tailored to both your needs and the interior itself. Poorly arranged light sources can negatively affect your mood and comfort alike.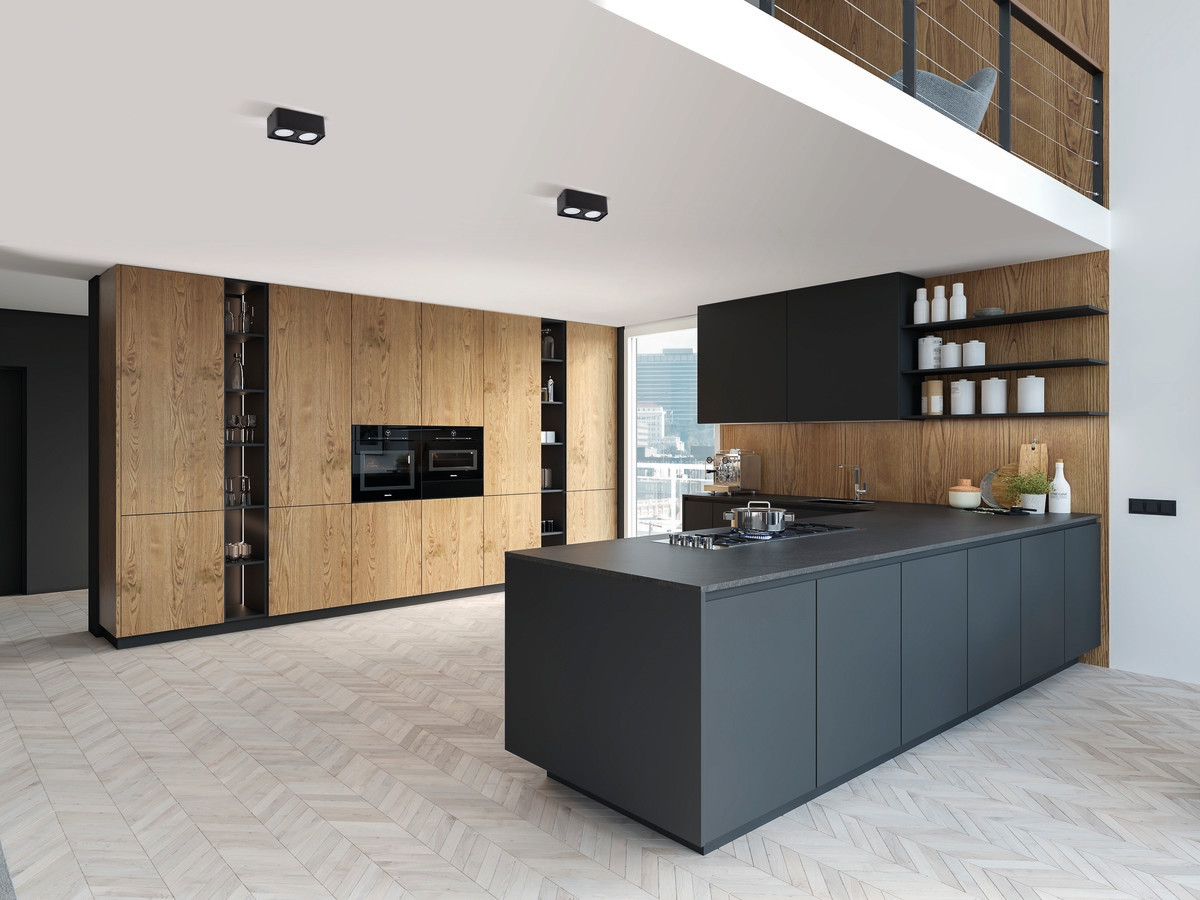 ---
Other articles