Lighting fixtures
How to light a garden gazebo?
Spring is the perfect time to get your garden in order. The next few months mean long hours spent in the garden gazebos. How do you light them to create a cosy and functional space? Read this article to find out.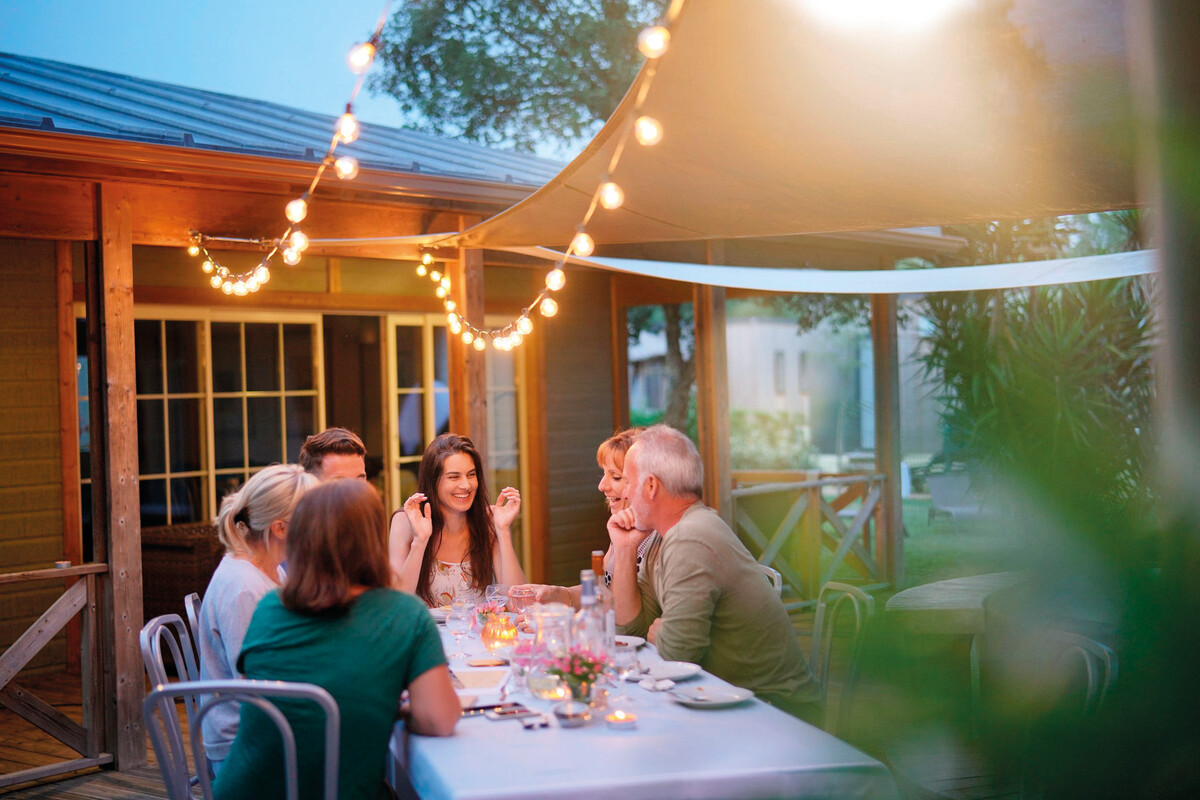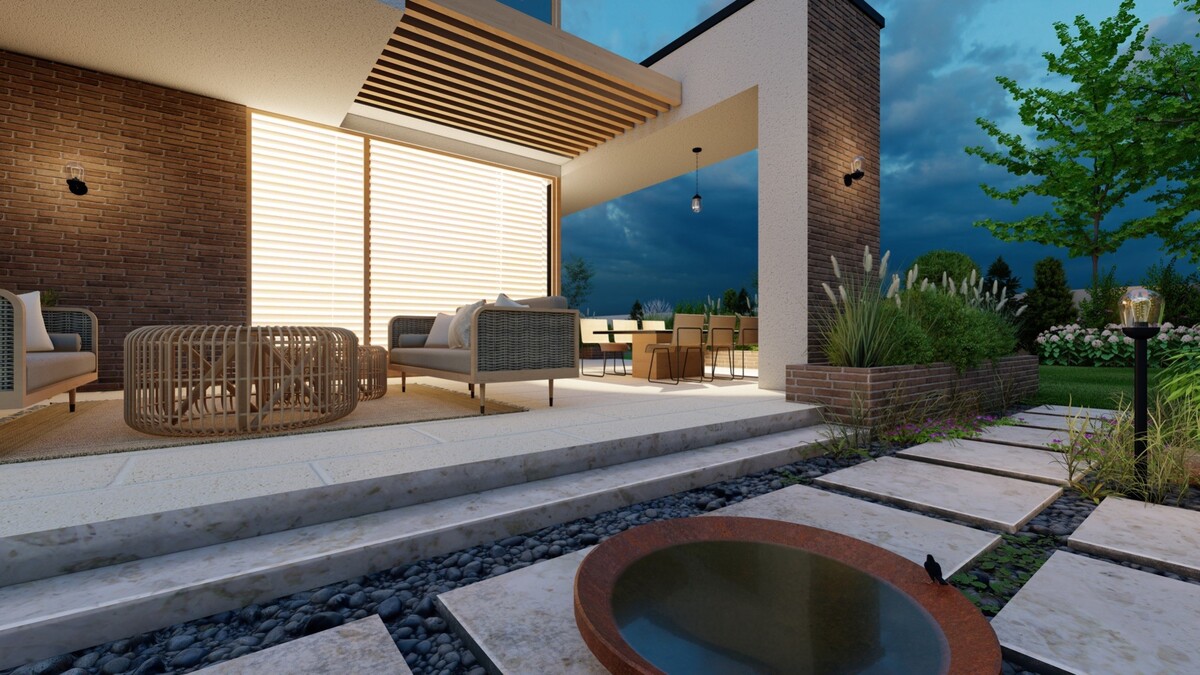 Power supply
Before you decide to install lighting in your gazebo, first consider how to supply power to it and plan the entire wiring system. There are several possibilities. You can opt for an underground wiring - this is a particularly good option if you are just starting construction or planning a major renovation of your backyard garden. The cables will remain hidden, which not only looks aesthetically pleasing, but also protects against possible damage and external factors such as rain, wind or animals. The second, easier way, especially when just upgrading the environment, is to create an overhead installation. Moving or removing lamps when changing the décor is definitely easier with this type of installation.
Remember, however, that "linking together the 8 extension cords" that you used at home is not a good way to supply power to the gazebo. Seek the advice of an electrician, as a stopgap is not a good idea for a wiring system. You can, of course, also go for the simplest temporary solution and use specially dedicated garden extension cords - these are up to 50 metres long.
You'll also like: Everything you need to know about connecting and arranging lighting in the garden
When choosing lamps, we need to think not only about their appearance, but also about the high quality of the materials. Products intended for outdoor lighting are more vulnerable to damage, so we pay special attention to them at Kanlux. Would you like to learn more? I'll tell you about it in a short video to which you'll find a link in the paragraph below.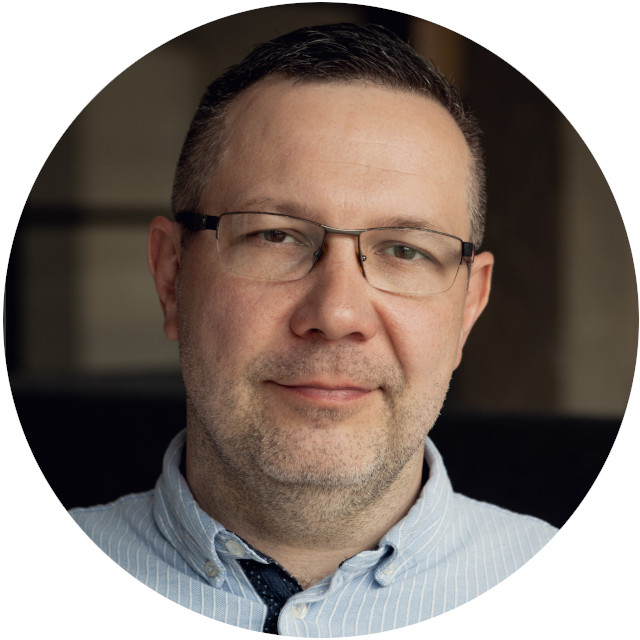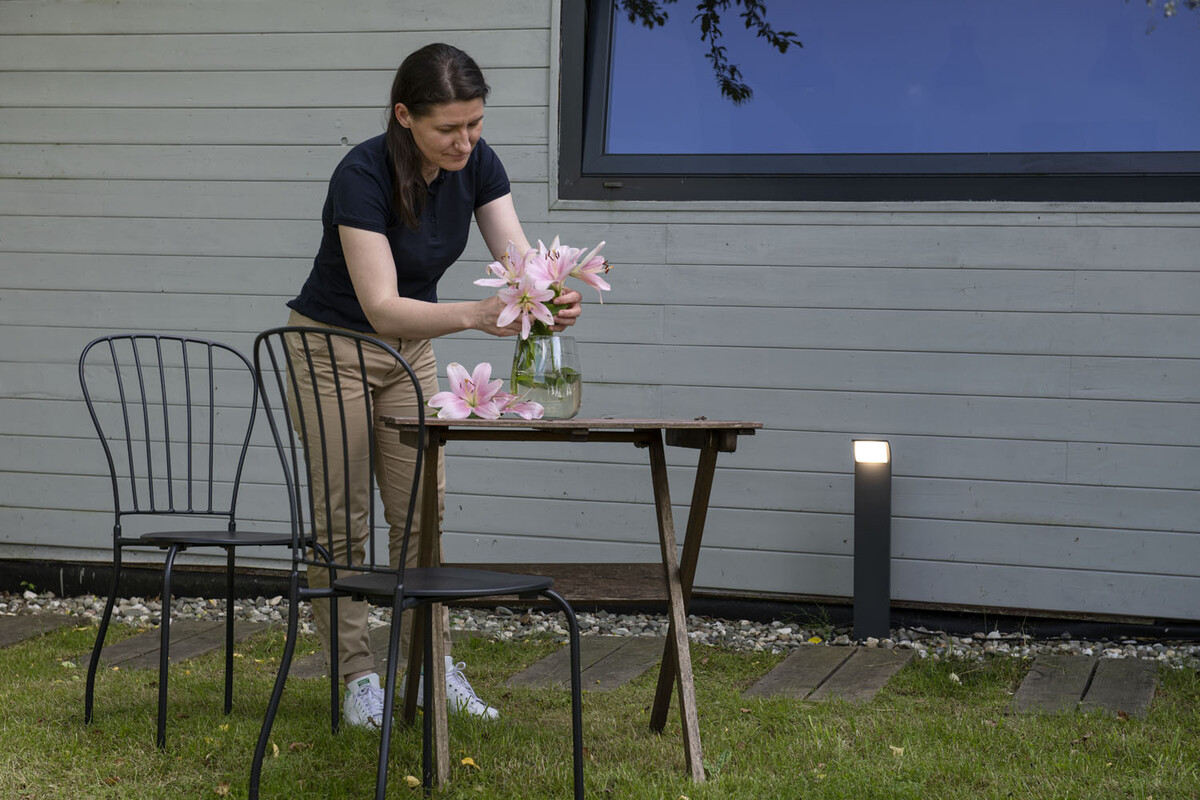 Tightness and resistance of lamps
The ingress protection (IP) rating and suitability for outdoor conditions is an absolute must. Lamps should be at least IP44 rated if they are used outdoors and exposed to precipitation. This means that they are resistant to objects larger than 1 mm and water coming in from all sides. This ensures that rain will not be able to get inside and cause failure. In addition to this, check what degree of resistance a given product has. The IK parameter is used for this on a scale of 01 to 10 - the higher the number, the better.
This is the 21st century and you don't have to choose between functionality, safety and aesthetics. You can have all these things in one luminaire. Just remember to follow a few rules when choosing your lamps and they will last for years.
Hanging lamp
The hanging lamp will work well in all gazebos and terraces with a canopy. It acts as the main source of light. It is best to choose those with glass or metal housings, typically designed for outdoor use. Choose Kanlux LIEGO - oval-shaped glass lampshades will be an impressive finishing touch and will allow decorative light sources to be displayed. They will perfectly fit in with Kanlux LAVEN lamps in other parts of the garden, which can be equipped with the same light sources.
Do you prefer less obvious solutions? Choose string lights that are attached to the ceiling or walls. At Kanlux GRL you have a choice of three string lengths: 6, 11 and 15 metres and the freedom in connecting them together to create an installation up to 150 metres long. The safe 1.5 mm2 cable ensures operation for a very long time.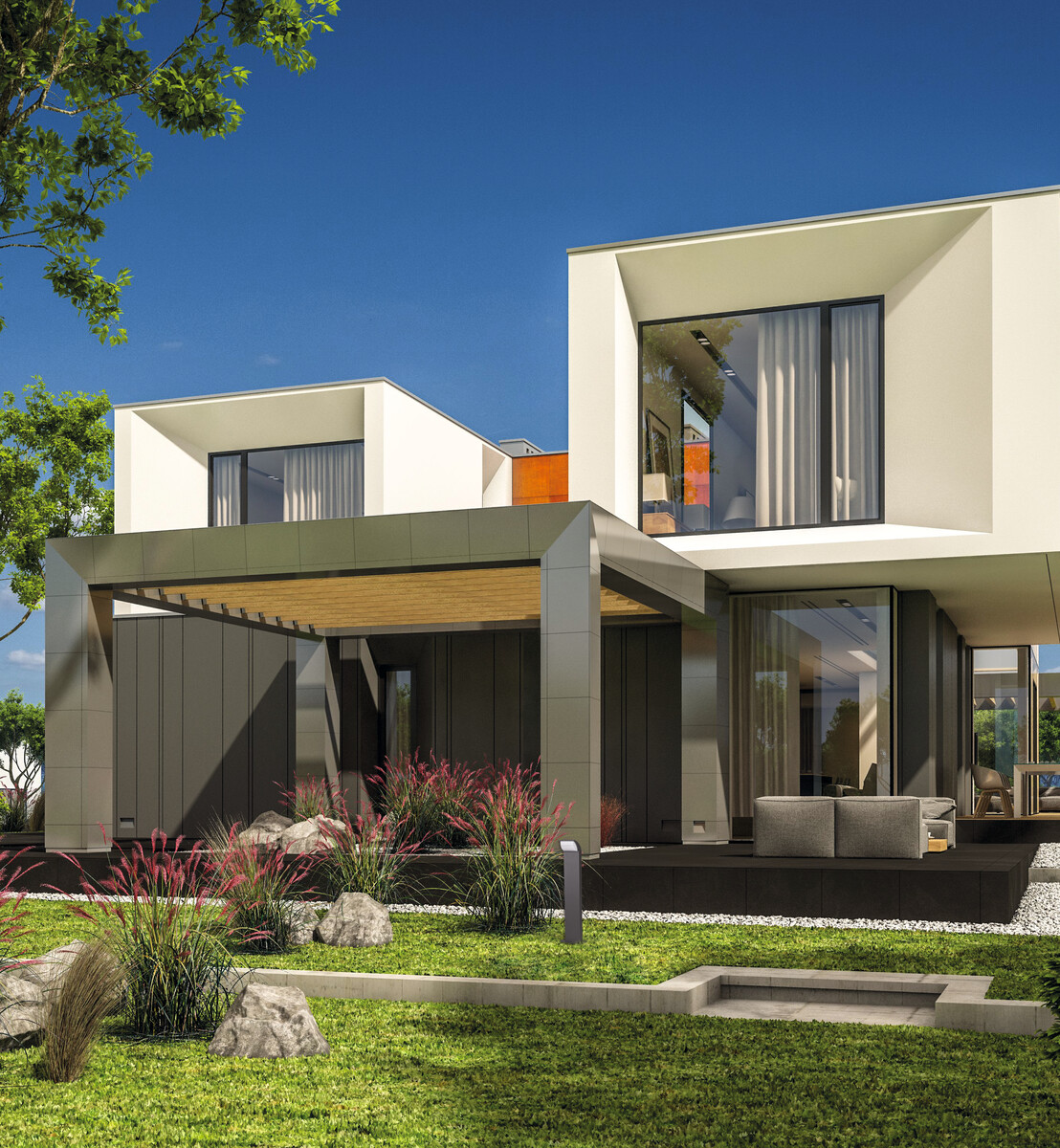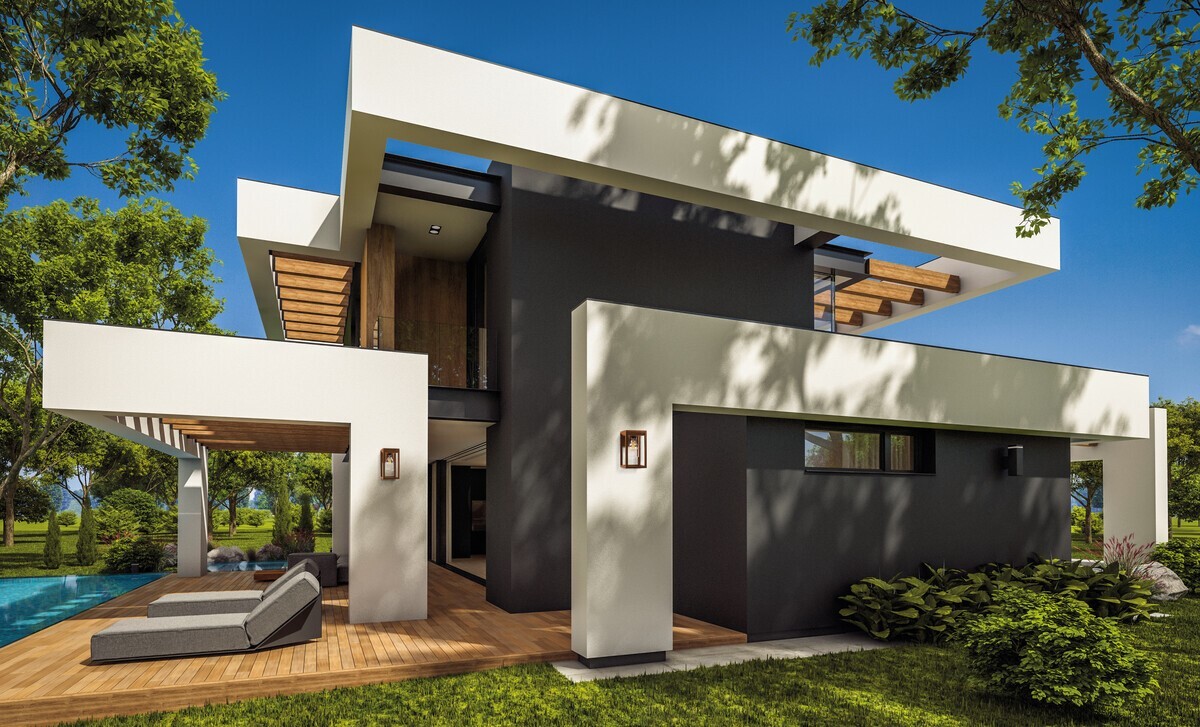 Garden wall lamps
In addition to the main lighting, it is worth opting for the previously mentioned wall lamps. They are a source of additional, soft light and create the right atmosphere. If the gazebo is not roofed, wall lamps can serve as the main light. It all depends on conditions and preferences.
A cottage-style gazebo made of wood or styled in this way needs the right accessories. Kanlux VIMO is a series of luminaires resembling lanterns, which will fit perfectly with this style. Class IP44 ensures weather resistance.
If you are a fan of more modern and artistic solutions, you will definitely like Kanlux LAVEN from the 2023 collection. The graphite colour, smoky shade and decorative warm-coloured bulb is not only a way to illuminate, but also a great decoration. Plus, you can automate and programme it - it has a motion and twilight sensor, so it will automatically light up in the evening and when you are near it. Match the posts from the same collection and the whole will be harmonious and coherent.
Don't want the lamps to be conspicuous because you prefer to focus attention on other elements? Kanlux PRESO is 4 garden luminaires including wall lamps in a very simple and minimalist style that cast light to the sides rather than upwards. In addition, the top of the lamp has a rounded design that makes it easier for water to run off it.
Each of the lamps listed above has interchangeable light sources with an E27 base, so you can arrange lighting of your preferred intensity and colour without too much trouble, and you may even opt for Kanlux SMART bulbs.
The right lighting for a garden gazebo is key for a cosy place to spend time during family gatherings or evening relaxation. Thoughtful planning and attention to detail in terms of quality and sealing classes ensures that the whole thing not only looks good, but will remain in use for seasons to come.
---
Other articles