Lampy
Zastosowania
Led
Zrób to sam
Dom i mieszkanie
Barwa światła
How to make a small room look bigger?
Small spaces in a flat require proper arrangement so that they can be not only cosy but also functional. There are a few low-budget tricks to make a room bigger. How can you do this? Read this article to find out.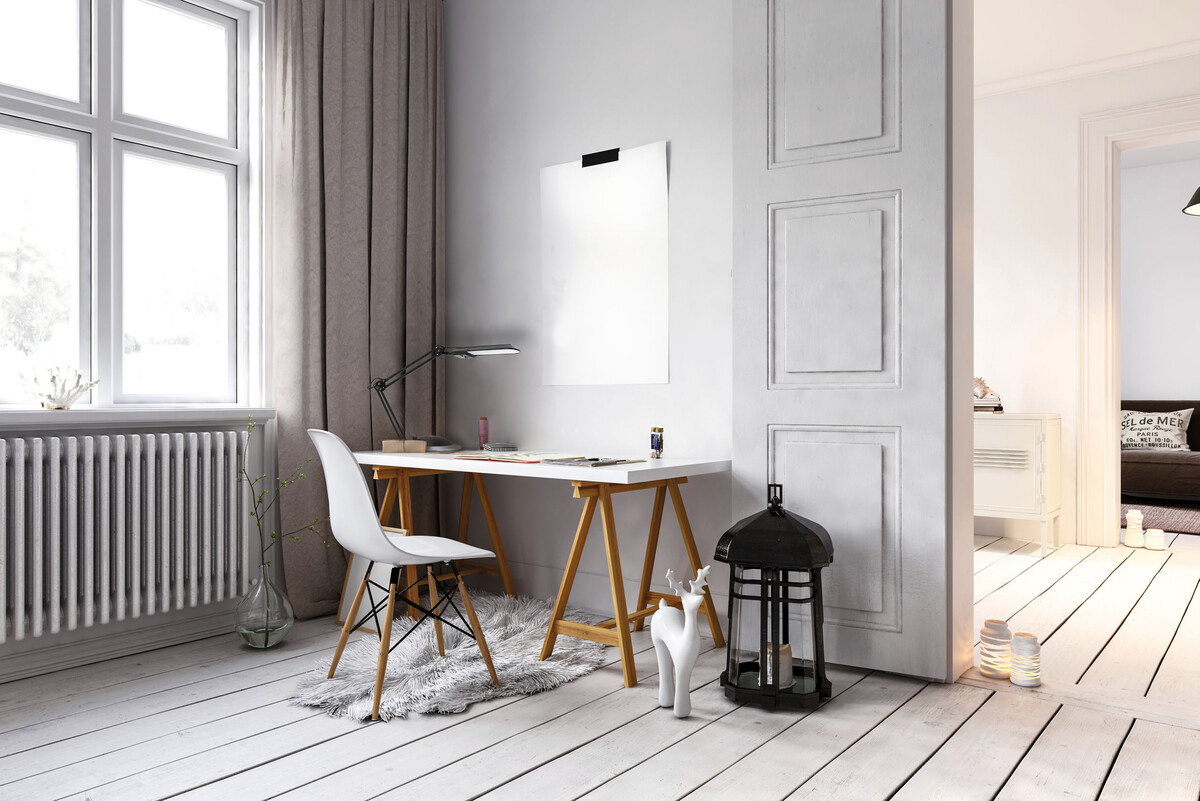 Mirrors
Mirrors are the first thing you should reach for if you want to add depth to a room. This happens e.g. due to light reflection. It is best to hang a mirror on a wall near a window or on a door. If your small bedroom or guest room does not get enough daylight, it is worth betting on something more. All kinds of floor or table lamps whose light can be directed in any direction will be perfect. Kanlux NEDIA E14 not only offers the possibility of directing the light beam in various directions, but also a wide shade, which increases the light distribution. The modern design will not stand out and will certainly match most interiors. You can choose a stronger bulb if there is too little light.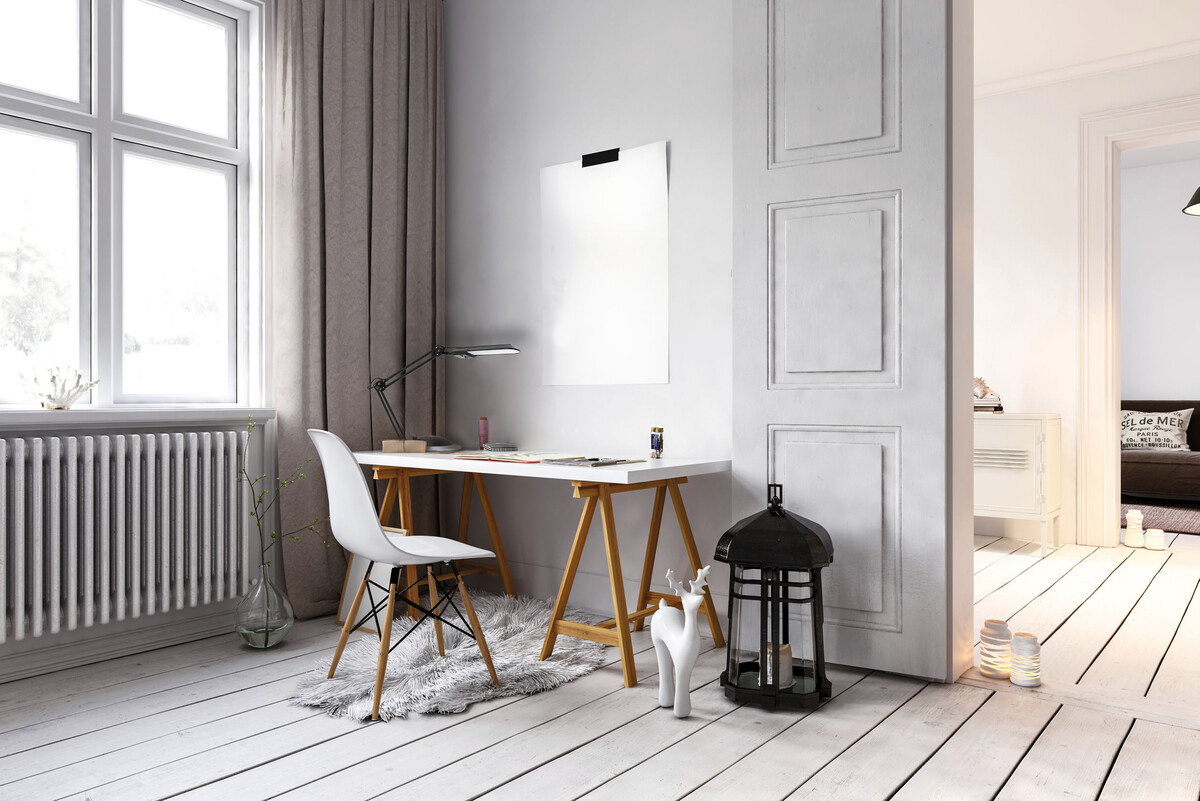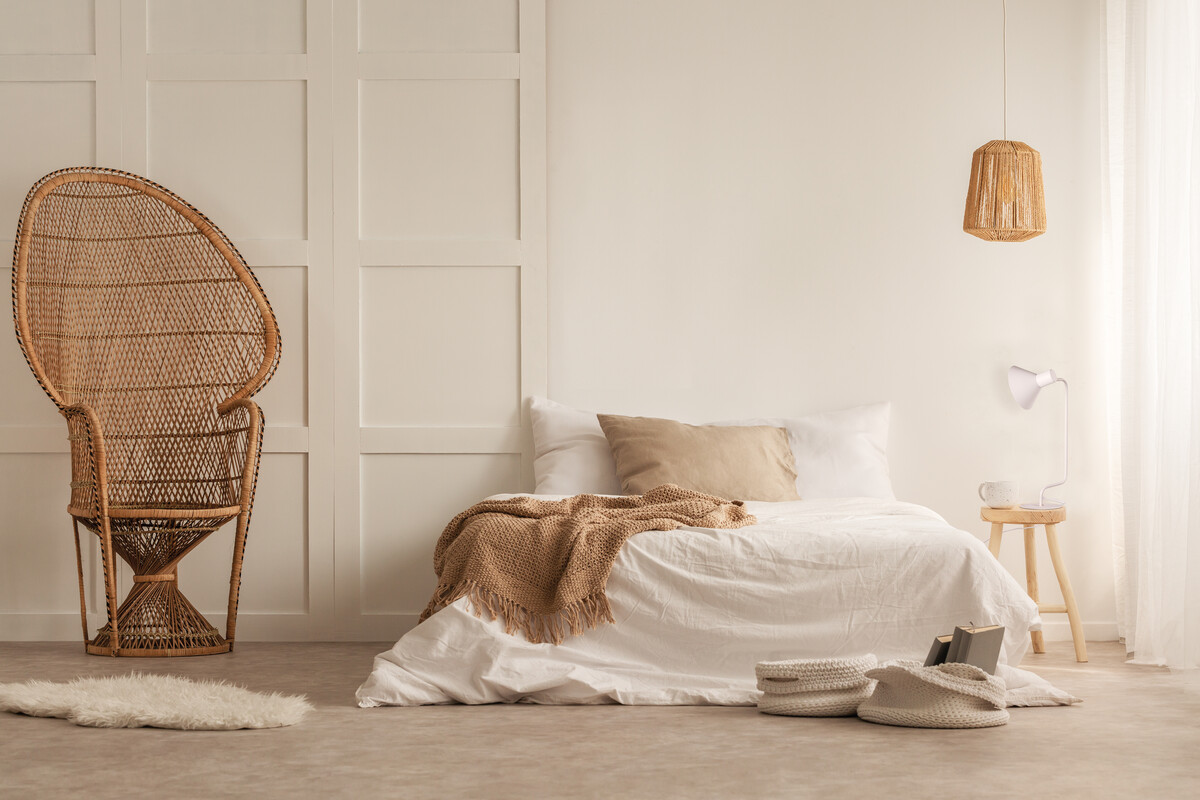 Proper lighting
Did you know that a room can also be enlarged thanks to well-chosen lighting? There are a couple of rules to keep in mind. Their implementation is very simple, and the results are surprising. The first practice is to opt for more light sources than just one. Why? The diffusion caused by several lamps divides the room into specific zones. Just remember to avoid hanging lamps
If your bedroom is also an office, go for Kanlux RAIBO E27 in one of the 6 available colours and choose cold light bulbs. Kanlux SEMPRA wall lamp with two, three or four light sources and the possibility of vertical mounting both on the wall and ceiling will highlight a picture or a shelf with flowers. You can place one or two Kanlux TONIL LED wall lamps above the headboard. Such a division will allow you to optically divide the zones in the room.
See also: 4 rules for setting up lighting for study corner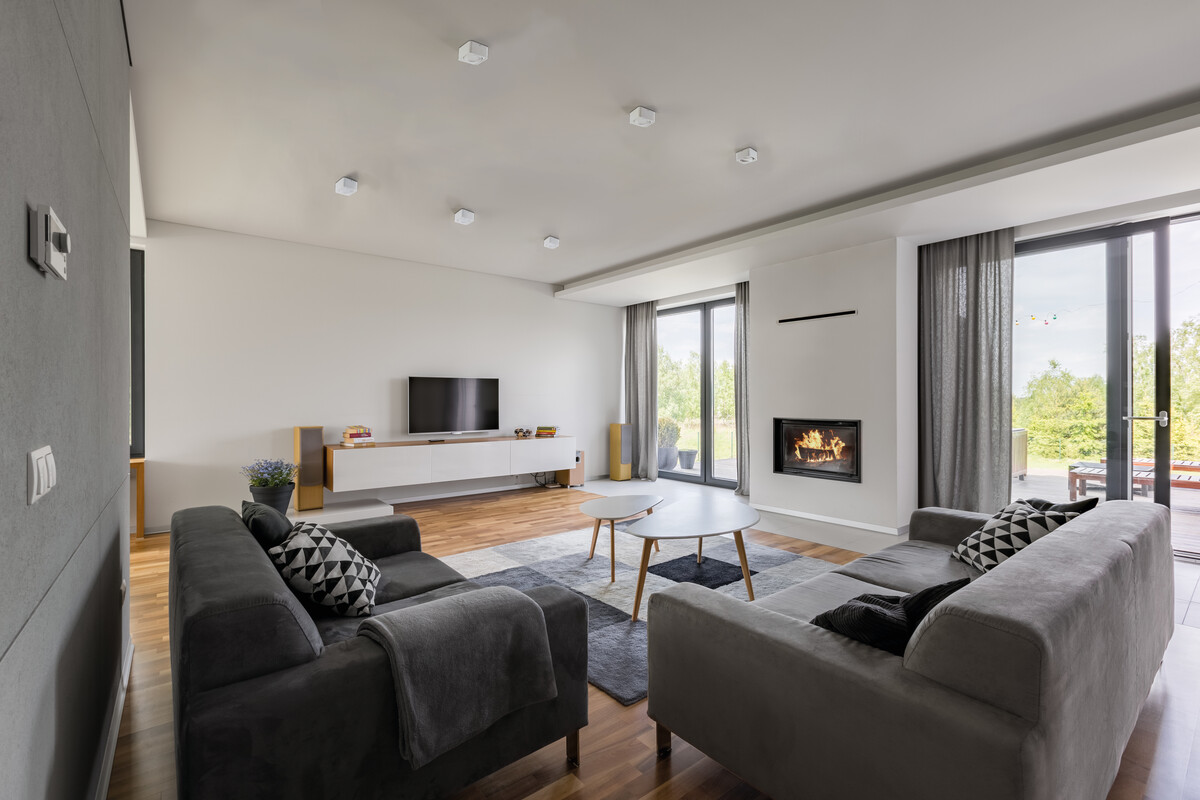 The colour of the main light should be neutral. For low rooms, do not choose massive chandeliers. Kanlux DERATO in a retro style has a very wide range of possibilities of directing the lampshade in any direction thanks to two-axis adjustment - by 350 and 110 degrees. One of them can illuminate the main point of the room, the other can be directed to a mirror and the third to a corner.
The colour of the light itself is also important. The best solution will be a combination of cold, neutral and warm light. Thanks to this, you can create zones of relaxation and rest as well as focus with just a few clicks. You can choose different colours of light by using different bulbs or choose lamps with colour change.
LED strips are also a great choice. Install them under the ceiling to give the room a soft glow. This is also a good solution for narrow rooms, such as long hallways. Kanlux LED LCOB offers a continuous line of light, and practically no points of light are visible.
See also: 5 tips on how to plan lighting arrangement for a small flat?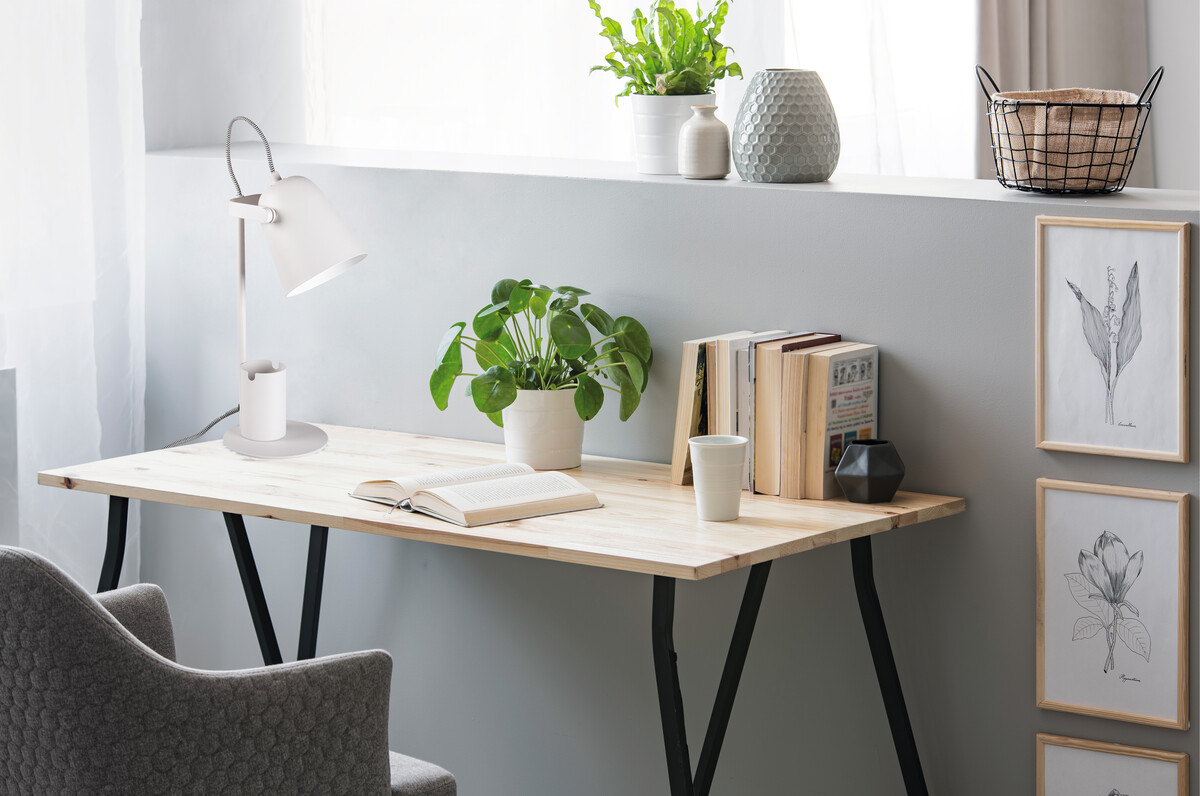 Customers who choose lamps for small rooms should primarily consider their functionality and invisibility to the eyes. Bright fittings built into the ceiling and small, subtle lampshades will work best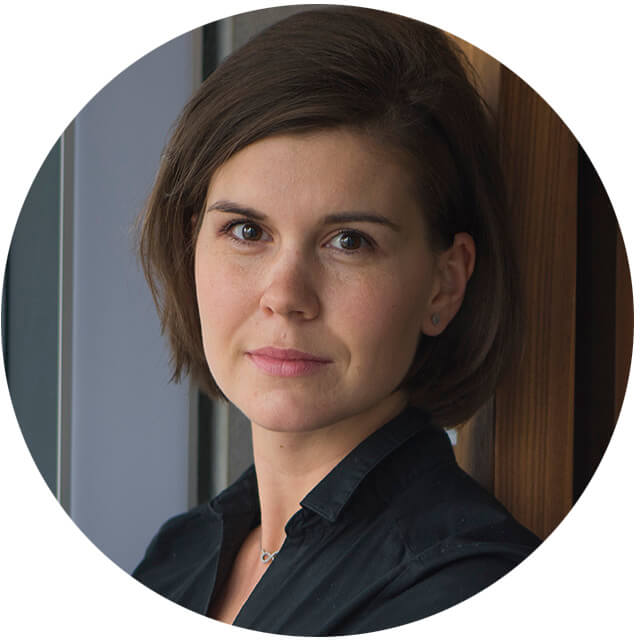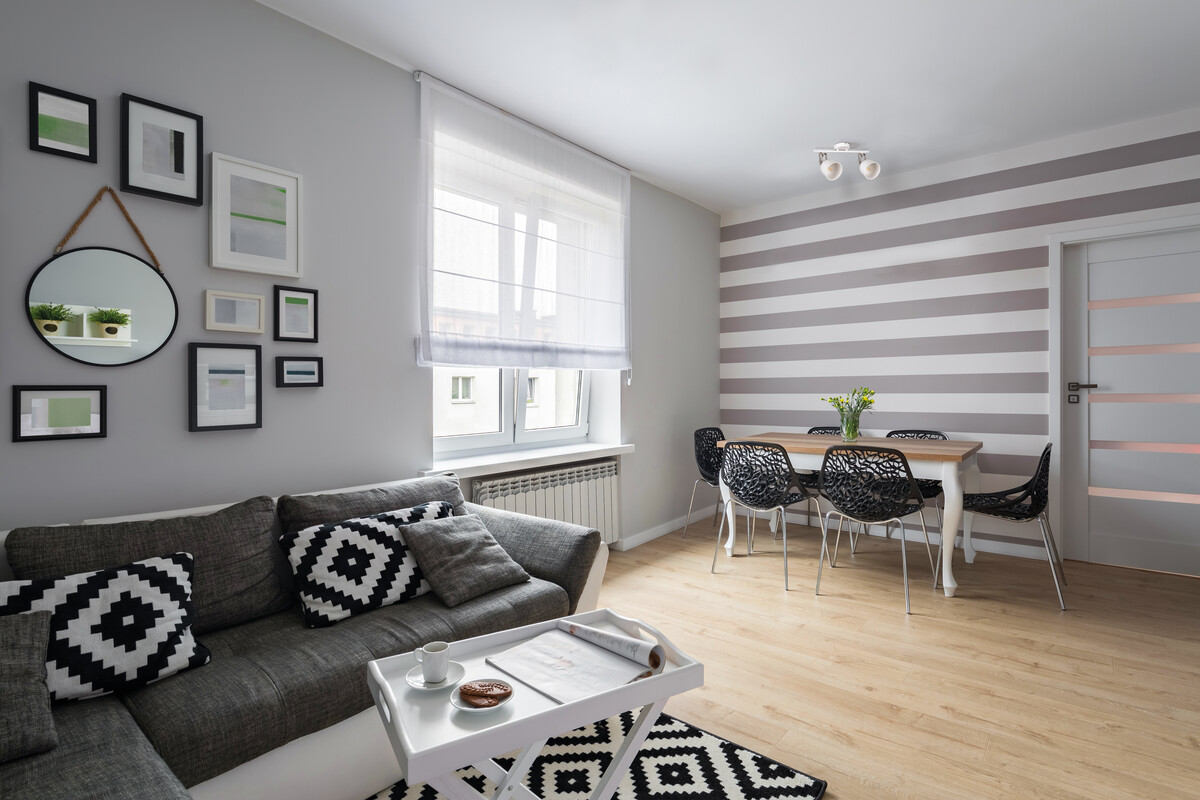 Functionality
Before you start choosing furniture and accessories for your flat, remember that in small rooms they must be mainly functional and practical. Little space in the room is perfect for getting rid of all unnecessary items and decorations. Go for minimalism and make sure to combine specific products. A fold-out sofa instead of a bed, a built-in wardrobe or placing some lamps on the walls instead of the floor will be a good solution.
The ideal situation is when a small room is located on the ground floor, and have a balcony or exit to a terrace in the garden. Large windows or even a glass wall not only lengthen the perspective, but also add spaciousness to the interior. Living in a block of flats also offers such possibilities, but involves more renovation - replacing the windows with larger ones or with balcony windows, however, can add a great deal of light in even the smallest room.
If you have several small rooms, consider removing the walls separating them if there is a possibility. Open spaces have been very popular for a few years and are recommended by top interior designers. A kitchen combined with a living room and dining room created on a 20 m2 island dividing them will give you much more space than a separate kitchen and living room of 9 m2 each.
A well-thought-out arrangement will allow you to create a cosy home space tailored to your needs. Sometimes it will require more work and a thorough renovation, and sometimes only a change of accessories, hanging a few mirrors and lamps. A good selection of lighting, colours and accessories is the basis for planning the design of a small space. It is worth giving it more thought, and it will work well for years to come.
---
Inne artykuły