Lighting fixtures
Applications
LED
Do it yourself
House and apartment
Trendy
Colour temperature
How to turn an apartment into a relaxation zone?
You've had a hard, tiring day or maybe you've been thrown off balance at work. You overslept in the morning, had to stay longer at work, you missed your bus on the way home and it started to rain, and you didn't have an umbrella with you? You feel that everything is against you. Calm down, the day is not over yet and you can save it. Light affects our mood. How to use lighting to create a cozy relaxation zone at home and effectively chill out and relax? Read the article.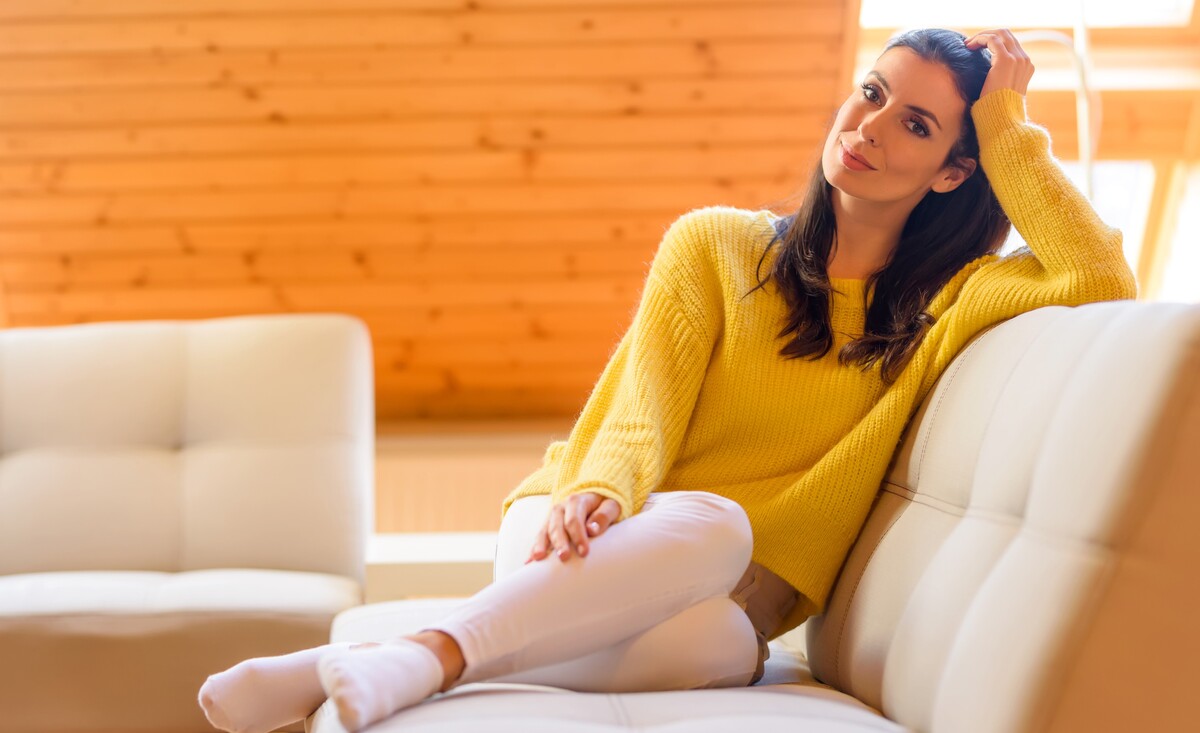 When planning lighting in the house, it is worth considering specific zones.  A place to rest will require completely different solutions than an office or dining room.  With the help of appropriate light bulbs and easy-to-install smart lighting modules, it is possible to introduce changes in a very quick and intuitive way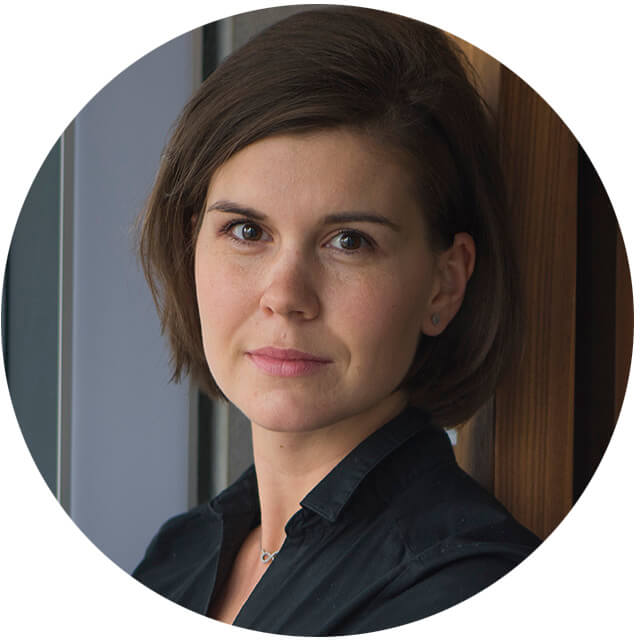 What light colour to choose?
LED light sources are available in three colours, which is their undoubted advantage over traditional light bulbs. They can provide light: cold (5000-6000K), neutral (3500-4500K) or warm (2500-3300K). The warm colour of light is perfect for rest and relaxation because it is similar to sunrise and sunset. Our body receives a signal that it is time to have a rest and slow down.
Warm-coloured light bulbs are great for relaxation. For that reason, they are the best choice for, e.g. a bedroom or living room, which will turn into a cozy zone every evening - for reading books, listening to music or watching a movie.
Regardless of the type of lamps, consider placing warm light sources in them, which can be turned on only in the evening, or choose Kanlux SMART bulbs, which enable setting automatic changing of light colour when evening comes.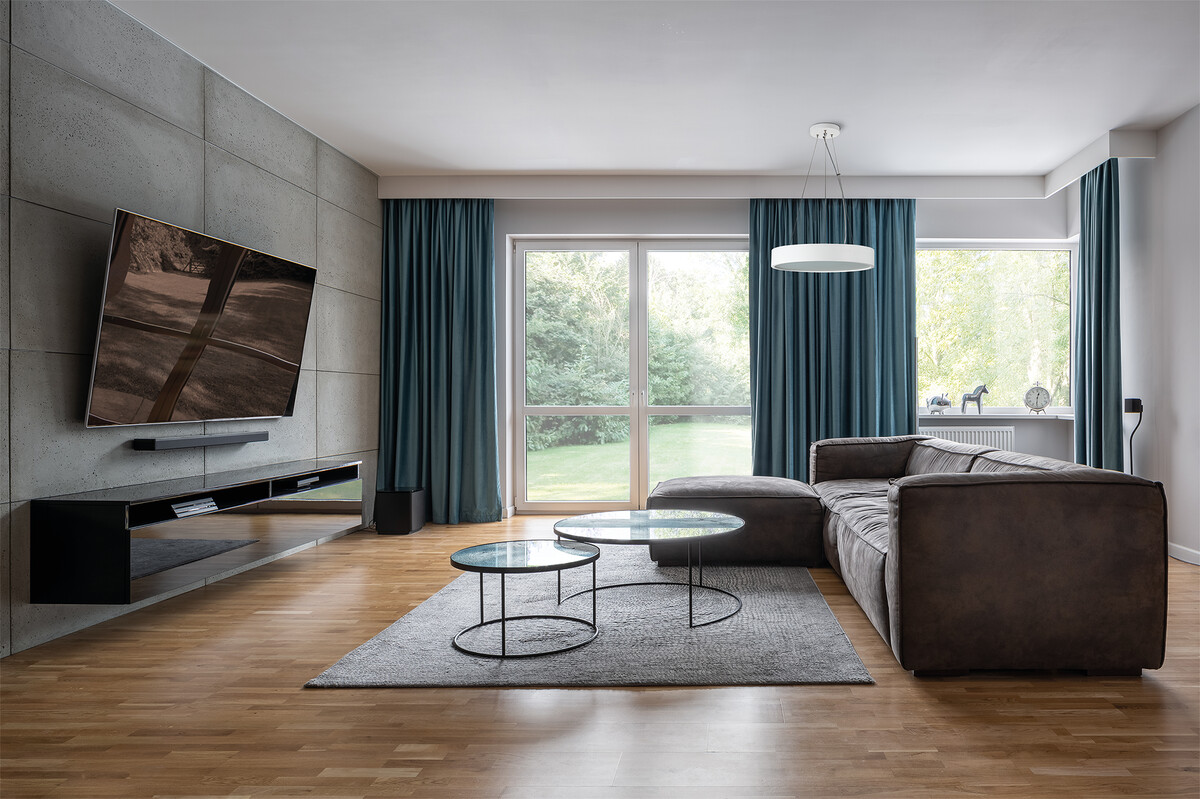 Pendant lamps and ceiling light fittings
Pendant lamps and ceiling light fittings provide overhead light for most of the day. If the ceiling in the room is low, go for ceiling light fittings, for example Kanlux JASMIN model, which is characterised by a classic, timeless design and a housing made of wood and etched glass, thanks to which the bulb is frosted, which ensures even dispersion of light.
We recommend pendant lamps for rooms with higher ceilings, so that they not only give light but also decorate the room. If the room you want to illuminate is really large, to a pendant lamp you can add additional lighting from the same series, for example Kanlux AGZAR includes pendant lamps, wall-mounted luminaires and table lamps. With their help, you can illuminate every corner in the largest living room or bedroom.
The upper light should accompany us during the day, especially on cloudy and dark days. Its lack causes fatigue, drowsiness, apathy and can disturb your circadian rhythm, you will feel very tired in the evening, which will prevent effective rest.
Floor and table lamps
Floor and table lamps are an additional source of light that will contribute to turning any room into a place for relaxation. Kanlux RAIBO LED model is versatile. Thanks to the function of the adjustable lampshade, you can direct the light towards the spot you currently need. If the decor of the apartment is modern, Kanlux LARATA E27 lamp is also worth considering. Made of steel and with original design, the luminaire is a hit.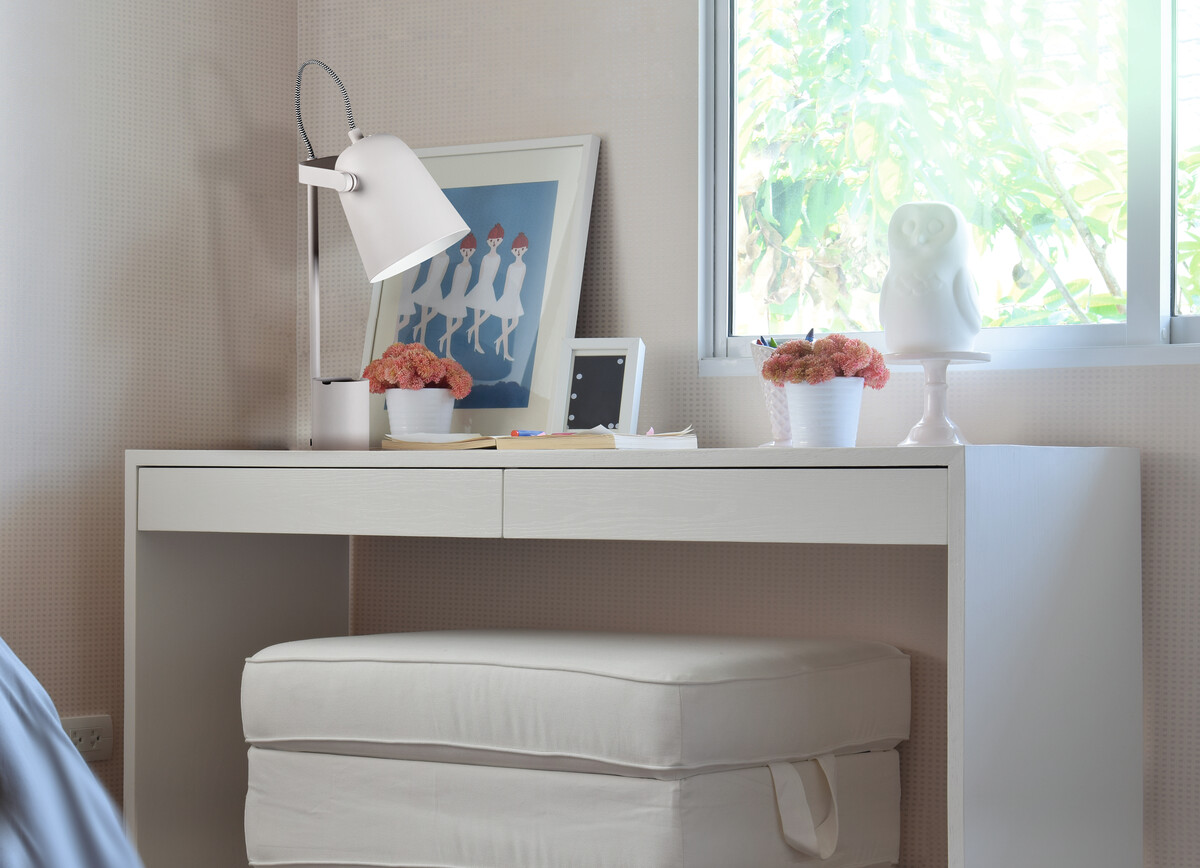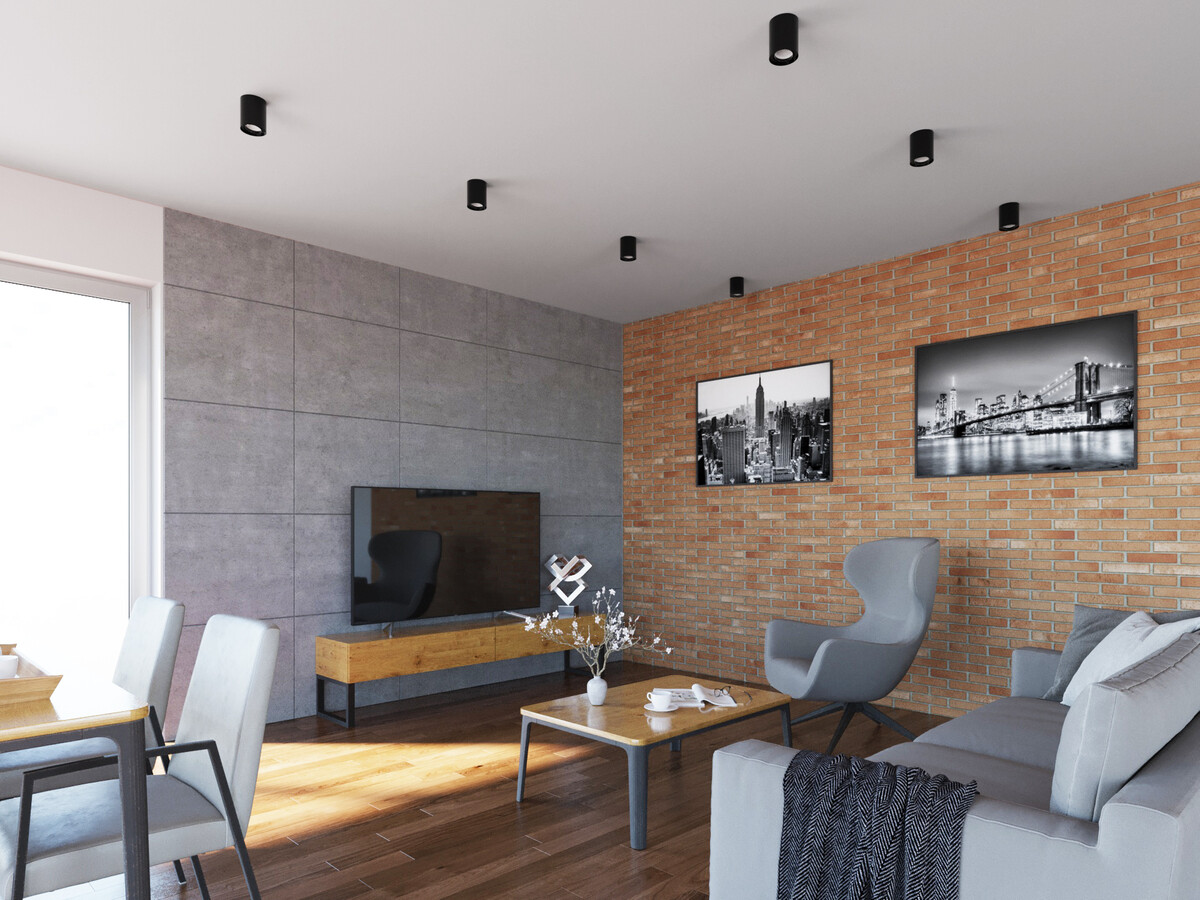 LED tape
LED tapes that change colour are an excellent choice for modern rooms. Placing them under the ceiling and choosing a warm shade will make watching any movie more intimate experience. At the moment, you can use LED tapes in rooms that are already finished, you don't need the electrical installation for that purpose. You just need to use ready-made sets that you plug into a power outlet, e.g. Kanlux LED COB SET. This set consists of three elements: a 3m long LED COB tape, a power supply and a dimmer switch. The only limitation is the distance from the power outlet.

Smart lighting
Changing and adjusting the lighting in your house depending on the season can be frustrating and time consuming. In spring and summer, we receive more natural light, and in autumn and winter - it is the opposite. The solution is Kanlux SMART and the greatest possible automation of processes.
It is enough to replace bulbs with Kanlux SMART and use the application to set repetitive sequences and scenarios. The "relaxation" group is used to program the lights in the house so that they are conducive to rest. Changing the colour to warm, turning off the main lighting or choosing the colour of the light are just some of the available options. And if you want, choose the scenario so that all the changes are repeatable when the sun goes down.
You will also like: 7 things to know about Kanlux SMART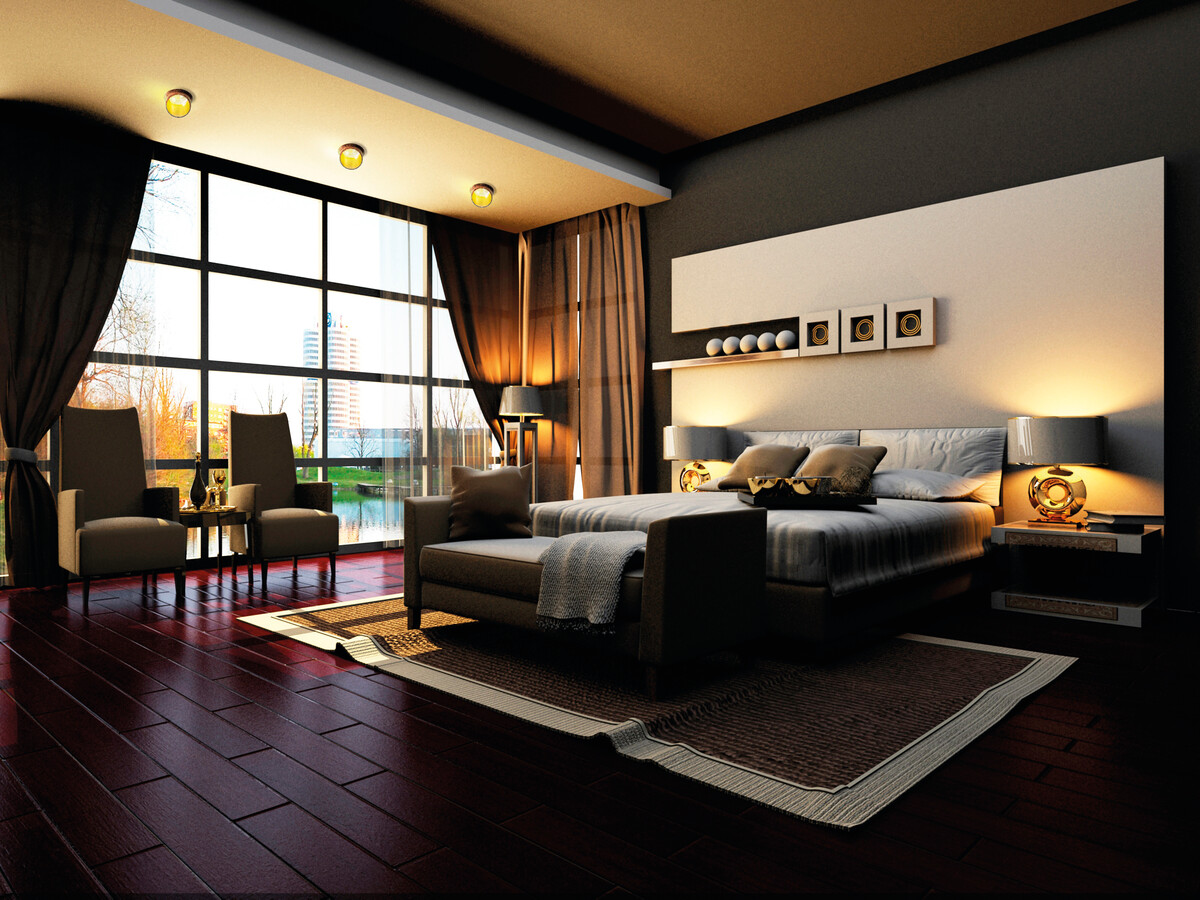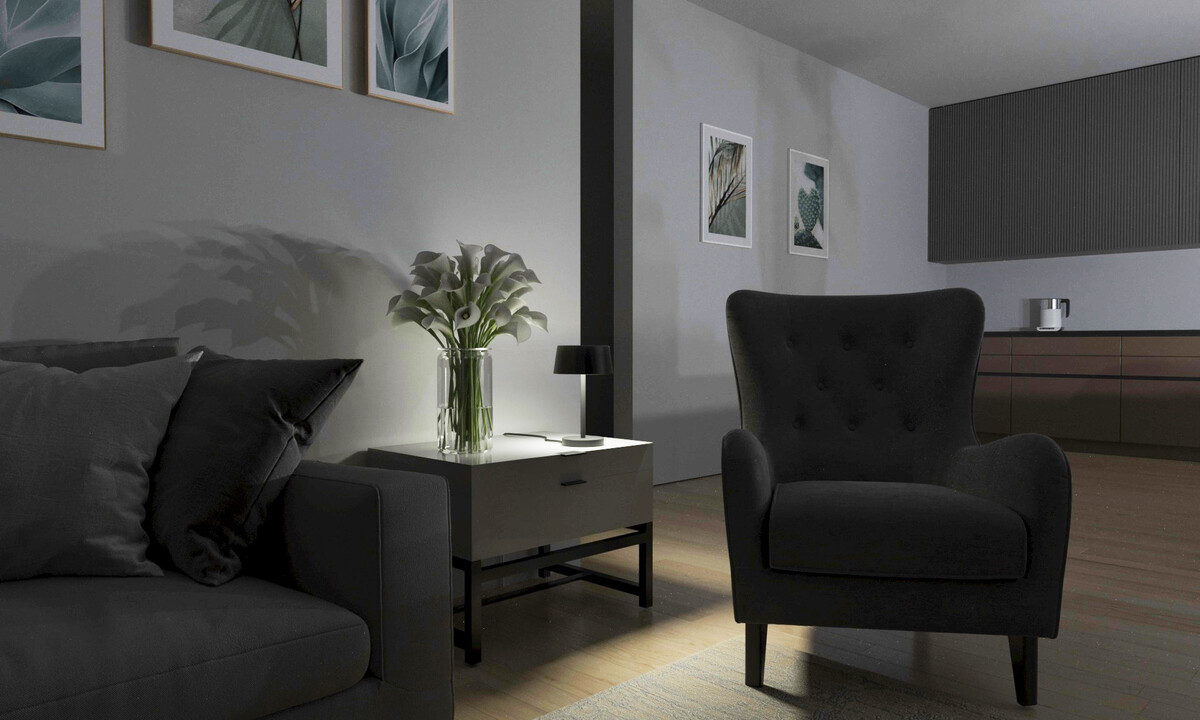 Diffused or spot light?
When choosing lamps, pay attention to whether they give diffused or spot light. If you are thinking about creating a place to rest, diffused light will definitely be the best choice. A small wall-mounted luminaire with a milky shade above the sofa or a small table lamp in the corner of the table will give a delicate and soft light in the whole room.
Which bulbs are the best? The Kanlux XLED MIRROR model will work well. Their main feature is the silver mirror coating. Thanks to the reflective layer, the light is reflected from above and shines only towards the wall or ceiling. This is a great solution for lamps with a an exposed bulb, when we do not want the light to dazzle us.
Do you prefer something more decorative? Go for Kanlux LED XLED C35T SW. The amber glass, spiral LED filament and very original shape will suit both vintage and modern interiors.
Read also: LED lighting: pros and cons
Did you know that...
Choosing LED bulbs saves up to a few hundred PLN per month in electricity bills? This is due to the fact that they use up to 15 times less energy than traditional bulbs - this is the feature of Kanlux XLED EX, for example.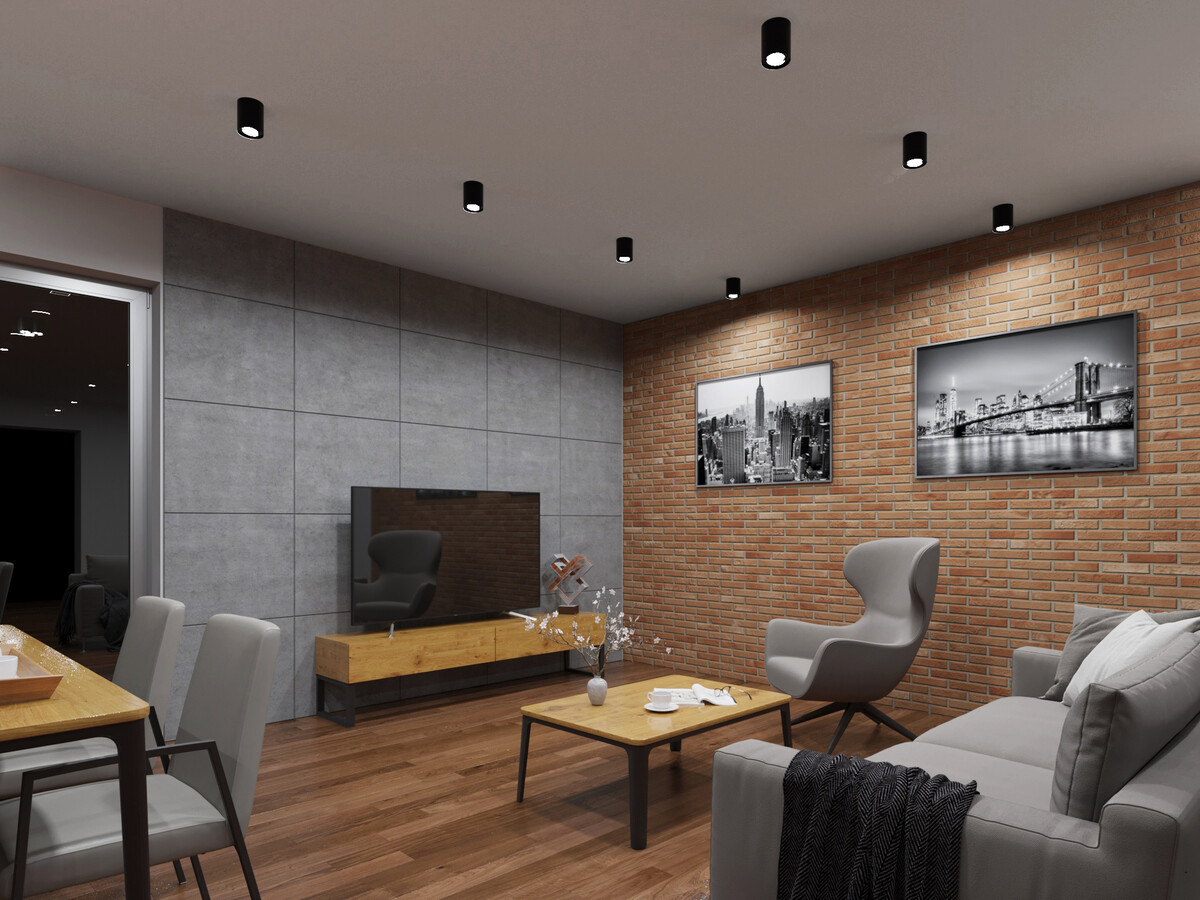 As you can see, you can design interiors according to your preferences and capabilities using simple solutions such as table lamps, LED tapes or light bulbs with additional options (dimming, colour change, automation). The right atmosphere can help fight the autumn blues and improve the mood at the end of a bad day. The most important thing is to organise a place at home that will enable you to rest and will be a relaxation zone for you and your loved ones.
Want to learn more? Visit www.kanlux.com/pl/ for details.
---
Other articles