LED
Do it yourself
House and apartment
SMART
No need to be an electrician to bring new lighting possibilities to your home
When browsing through online inspirations, you likely often come across striking ideas for adding a bit of charm to everyday spaces to bring about that "WOW effect". However, after thinking about it for a while, you may give up on implementing new home functionalities, not least for fear of being unable to install them yourself. Yet, the truth is that you do not have to be an expert electrician to transform your household and bring in some more functional lighting solutions! Today's article explains all the hows and whys of doing so, with a Kanlux SMART device and your mobile phone being the only things you need!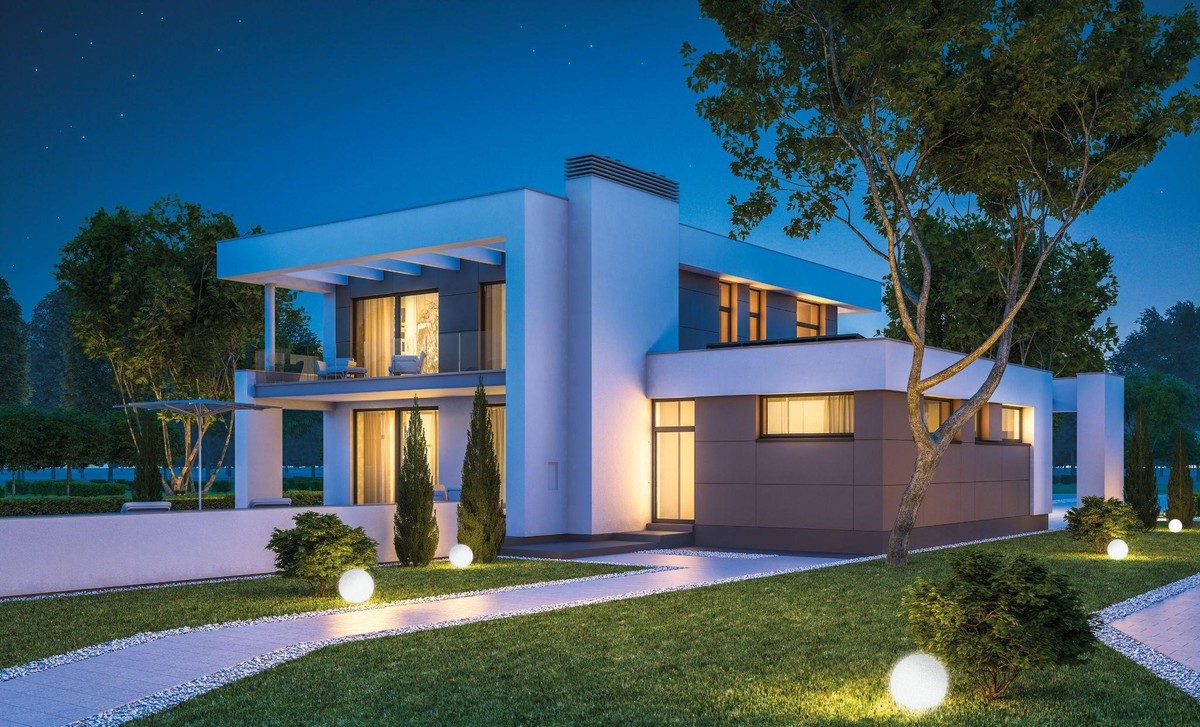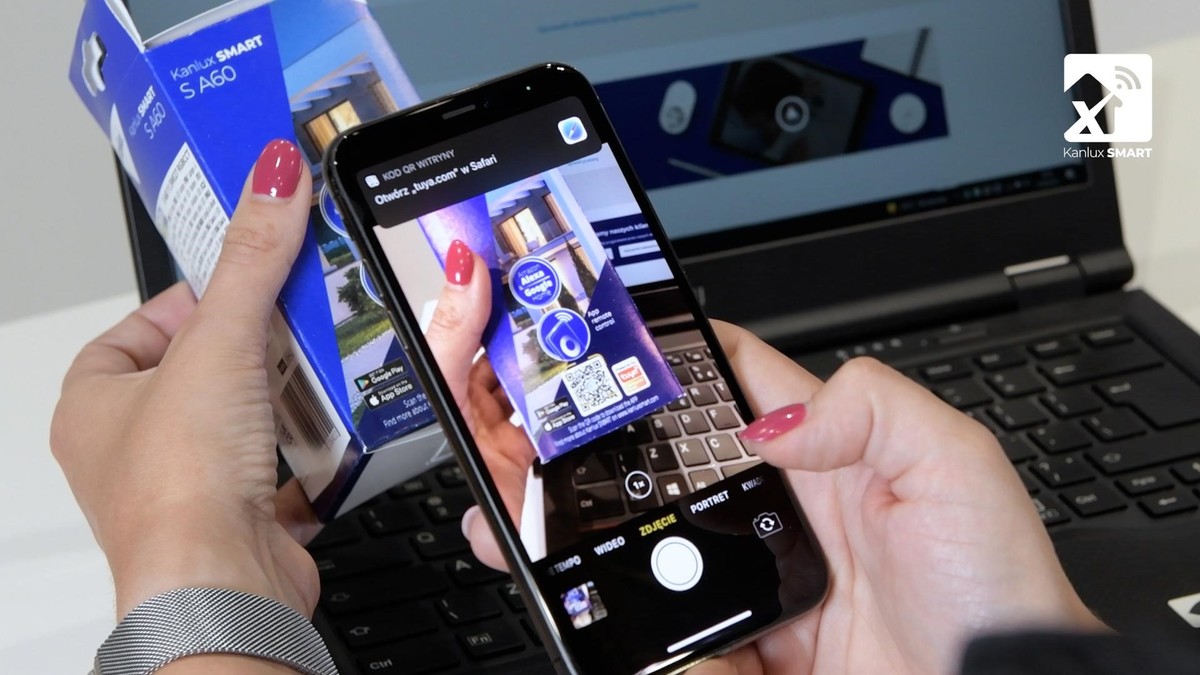 Let us make one thing clear right at the start: you do not have to redesign your home electrical system to enjoy state-of-the-art lighting effects! Enter Kanlux SMART — a new series of Kanlux products that allow you to control your household smart devices and lighting using a smartphone! Kanlux SMART devices are non-invasive, which means you do not have to hammer away at your walls and renovate the whole house — you can introduce them gradually, e.g. when replacing a light bulb. Read on to learn just how simple it is to install this solution and use it to improve your everyday life.
Plenty of options, no need for renovation!
Kanlux SMART includes completely non-invasive solutions — no longer will you need to chip plaster off your walls and fully remodel your home to install a smart lighting solution. Moreover, you do not need to be a qualified electrician either, as all it takes is for you to buy a few new appliances... or simply use the ones you already have at home! KANLUX SMART socket adapters enable all this and more, allowing you to easily control non-SMART household appliances.
When it comes to lighting, simply replace ordinary incandescent or LED bulbs with Kanlux SMART light sources, which can be controlled via a mobile app either through 2.4GHz Wi-Fi or Bluetooth.
Suggestions for you: Four ways to lower your energy bill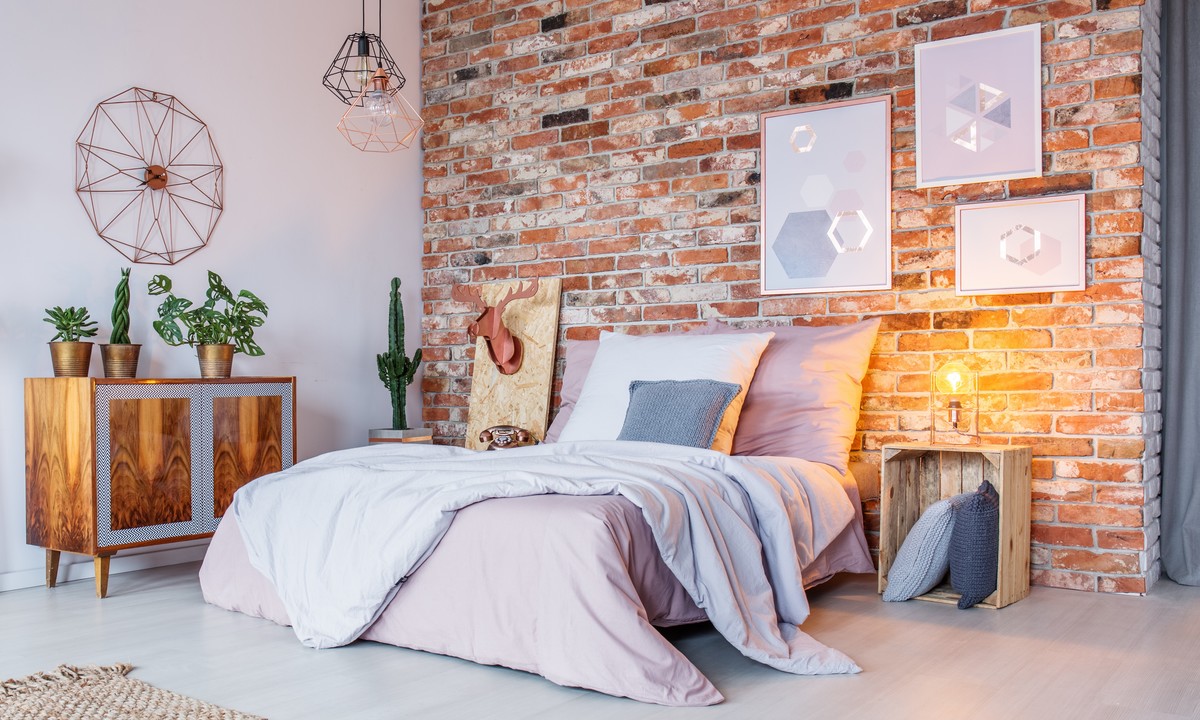 SMART LED lighting gives you a plethora of new options!
Picture the following: you come home in the evening and, right as you enter, on comes a light of the right intensity and colour of your choice. And in the morning, as your energy increases, so does the light intensity. Just one click in the evening is all it takes to immediately have the right lighting for reading, watching TV or having dinner with the family — all according to your settings and preferences. All of it seamless and enabled by one or more Kanlux SMART light sources. This is just a suggestion to stimulate your imagination — the application possibilities are virtually endless!
Choose the Kanlux SMART series LED lightbulbs today to bring home such convenient functionalities as:
● Remotely changing the light colour, with as many as 16 million colours to choose from! Choose, change and save the light setting that suits you at the given time. You can change the light's colour and adjust the intensity of both the light and the colour itself. Kanlux SMART allows you to use traditional white light (warm, neutral or cold), or set up a disco-like colour change whenever you feel like throwing a crazy party with your friends.
● Adapting the lighting to your natural rhythm by setting schedules and biorhythms, as well as grouping SMART line devices together! Let Kanlux SMART wake you up every morning using soft dimmed light, which shines brighter and brighter and shifts its colour from warm to neutral to harmonise with your daily rhythm. In winter, have Kanlux SMART make you feel as if the sun rises right when you do — no matter if you wake up at 8 a.m. or 6 a.m.
● Controlling your smart home solutions with a few clicks in the app or by voice via Google Home Assistant or Amazon Alexa! You can divide your light sources into groups, even within a single room, which allows you to only turn on the ones you need — e.g. only over the sofa or table — regardless of whether you have 1 or 5 light switches in the room.
All this with a single bulb that you can easily install in your existing light fittings.
See also: Four reasons to choose lighting with light intensity and colour adjustment options
Make your home appliances SMART with Kanlux
Devices such as the KANLUX SMART socket adapters feature not only the basic on/off function but also built-in timers, countdown functions and much more. Thanks to this, you can seamlessly program their operating times yourself, even after you have already left the house. Your favourite pour-over coffee machine can wake you up in the morning with the sound and aroma of freshly made coffee, and in the summertime, your regular fan or air conditioner can be switched on as you leave work so that you are welcomed by a pleasant chill right when you step inside your home. Simply plug the adapter into an outlet, pair it with our app (the same one we use to operate the lighting) and you are ready to go. The phone app allows you to turn each device on and off and set its operating hours.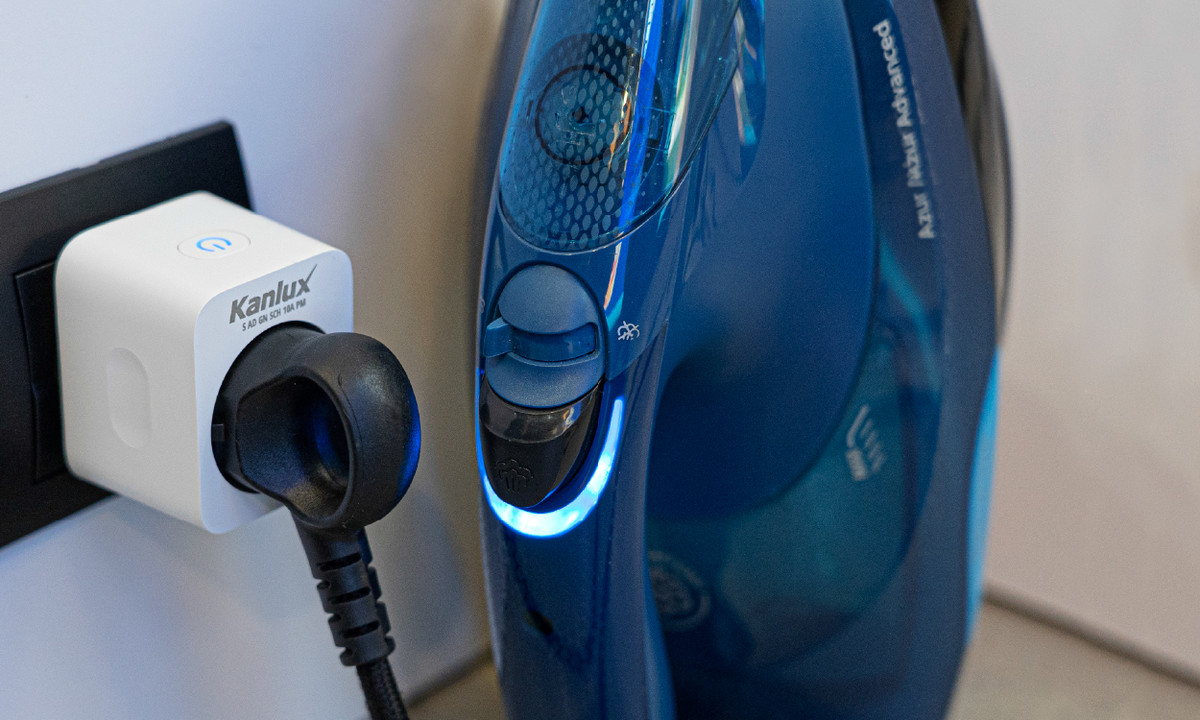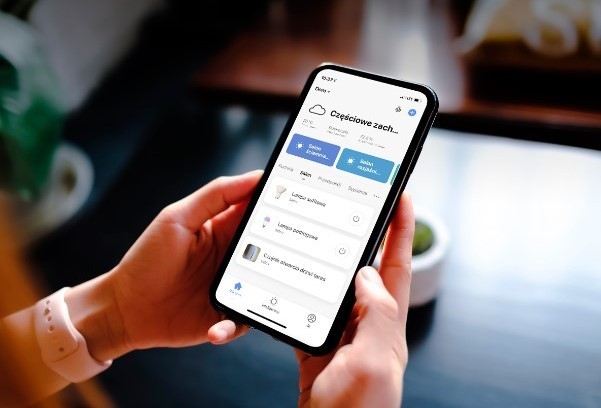 A few clicks and... that's it?
Correct! The Kanlux SMART solution management app is highly intuitive, allowing anyone to quickly learn how to install and operate it. The Kanlux SMART solutions are based on the Tuya platform. This makes it possible to connect them to multiple devices and plan their working scenarios.
This is an incredibly convenient option because it allows you to adapt your home to your needs and makes living there much more comfortable.
When going on holiday, you can set the light to go on and off at random times to fool any uninvited guests into thinking that someone is home.
Explore the full spectrum of possibilities for your smart home!
Kanlux SMART LED lamps allow you to introduce a broad range of inspirational amenities to your household, enabling such options as:
● creating atmospheric indoor and outdoor lighting;
● automatic activation after dark;
● choosing separate light colours and hues for every indoor and outdoor light source;
● choosing the right colour of light throughout the day, according to your biorhythm and daily activity.
Click here to learn more: How can you use lighting to make getting up in the morning easier?
These are just some of the interesting examples that can make your life easier today! But that's not all: with Kanlux SMART socket adapters, you can remotely operate not only the lighting but also any other appliances, such as an iron (is there a woman in the world that has never wondered if she had turned it off after quick ironing in the morning?) or a radio.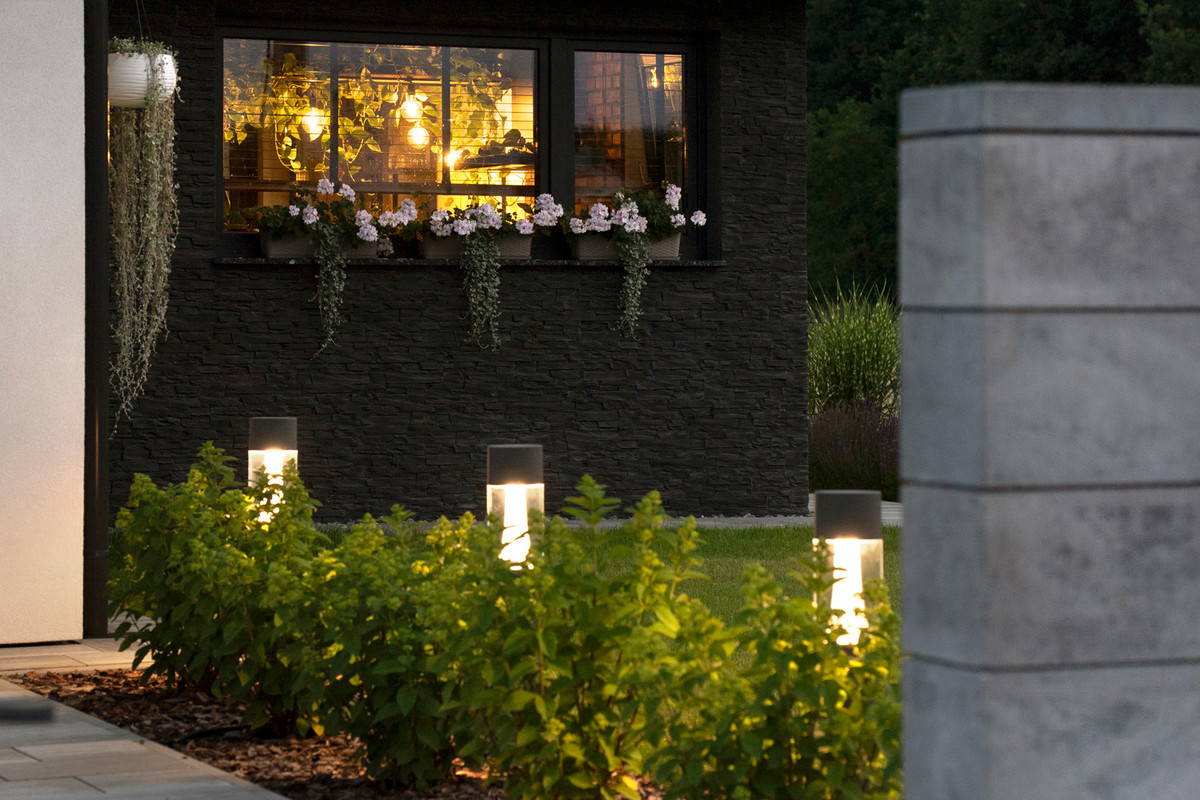 Full control over your lighting and the whole household!
Want even more comfort? The Kanlux SMART series is set to soon gain a range of new devices, including motion detectors, flood and door-opening detectors, cameras and video intercoms and relay sets (enabling you to turn sockets or light switches on or off without the use of adapters), making your life all the more functional and safer. With these systems in place, you can monitor the situation in your home in real-time and sleep soundly even when you are away, seeing that everything is under control.
Visit our website to see more inspirations and make your home SMARTER today with Kanlux — no electricians required. You can do it all by yourself!
---
Other articles