Lighting fixtures
LED
Applications
House and apartment
Colour temperature
SMART
Why is home office lighting important?
Today, remote work has become an integral part of many of our lives. More and more people are working from the comfort of their homes and creating home offices. One of the key aspects that affects comfort and productivity is lighting. This article will tell you why choosing the right lamp is so important.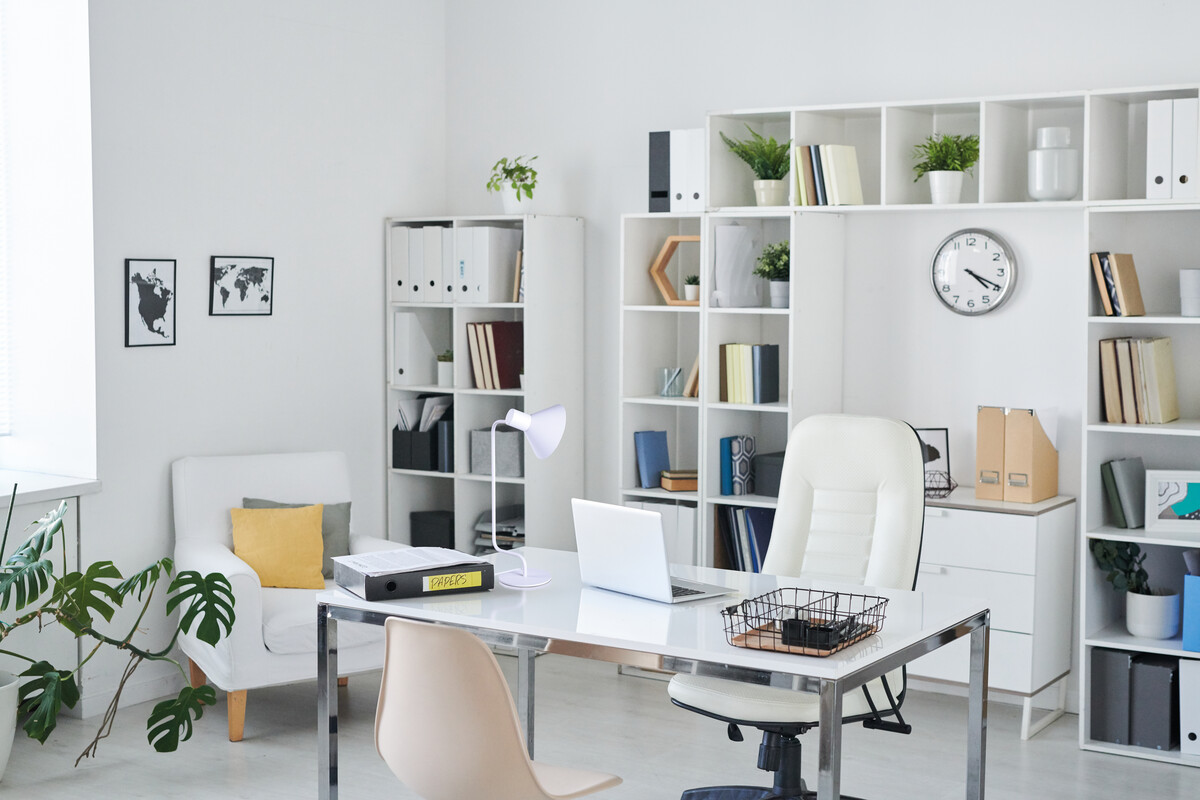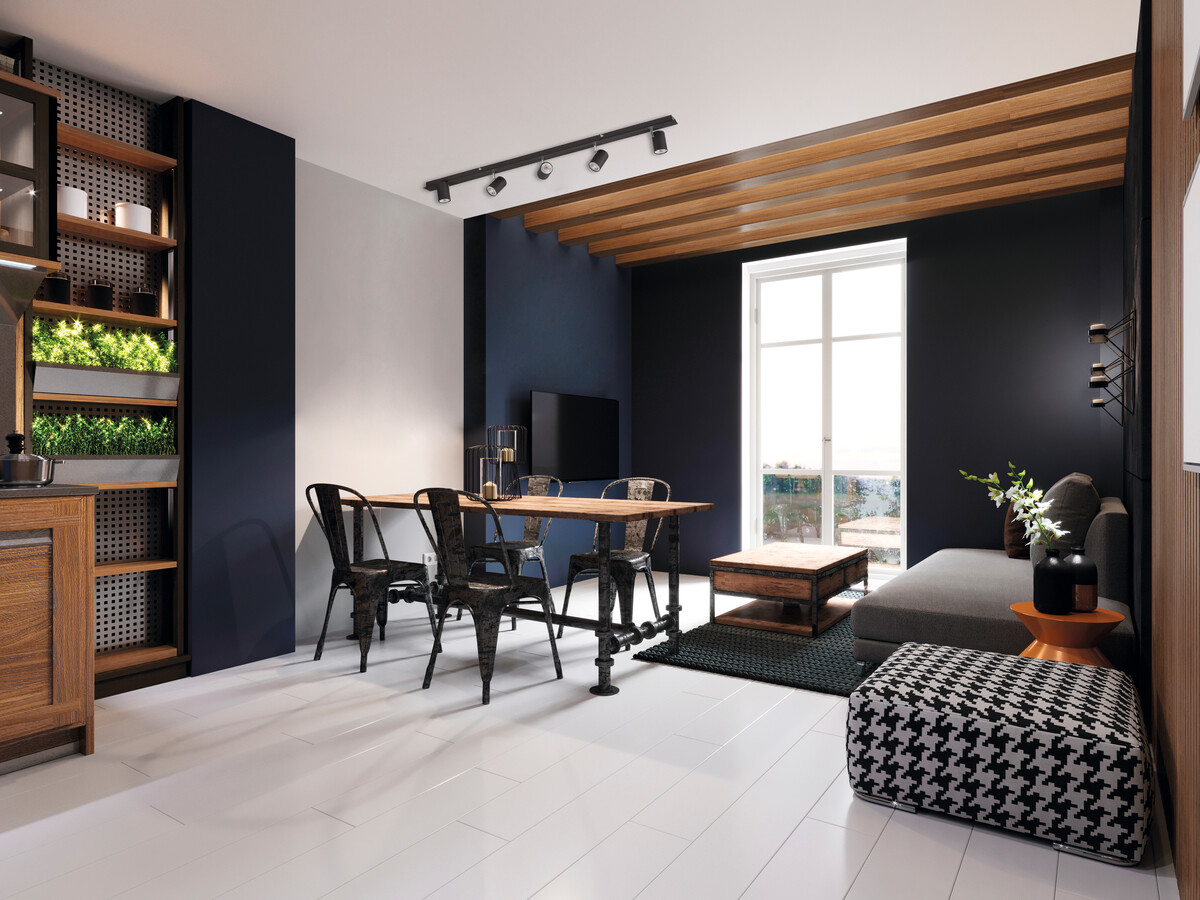 Lighting and work efficiency
Well-designed and carefully selected lamps are the key to success in any office – this also applies to the workspace at home. Ill-suited light sources can lead to visual fatigue, lowered concentration and a drop in performance as well as a lack of energy. The right lighting allows you to work more productively and focus on your tasks.
If you want to find products tailored to your needs, the Kanlux EVALO series is a good choice. The range includes not only table lamps, but also floor lamps and wall & ceiling fittings. They are characterised by Scandinavian simplicity and elegance that will fit into any interior. The important thing is that they can be freely rotated, so you can direct the light exactly where you need it. What's more, you'll be able to equip them with bulbs of the right light colour and wattage. If your workspace is also, for example, a bedroom or dining room then some of the lighting should be warm, which is conducive to relaxation, while lamps used for work should have neutral or cool lighting.
Read also: How can you use lighting to make getting up in the morning easier?
Desk lighting
Another important aspect is the protection of eye health. Working for long periods of time in poor lighting can lead to watery eyes, headaches and even permanent vision damage. Ensure access to natural light and invest in lamps that provide even illumination. In addition to design, the colour temperature of the light is also important – bulbs between 4000K and 5000 Kelvin will work best. This is neutral light that is the closest to natural light for the ultimate in comfort. You should be able to find this indication on every package.
If you work mainly at a desk, it is worth considering buying a desk lamp. It is indispensable, especially in autumn and winter, when there is not enough natural light in the room. Kanlux HERON II LED is a lamp model with a large shade, an integrated LED light source and the possibility to manoeuvre the arm in such a way as to freely adjust the direction of light. Thanks to this, you can adapt the lighting to your individual needs, which allows you to work in complete comfort. Importantly, the clamp makes it possible to fix the lamp to the edge of the desktop, so it does not take up any extra space on your desk.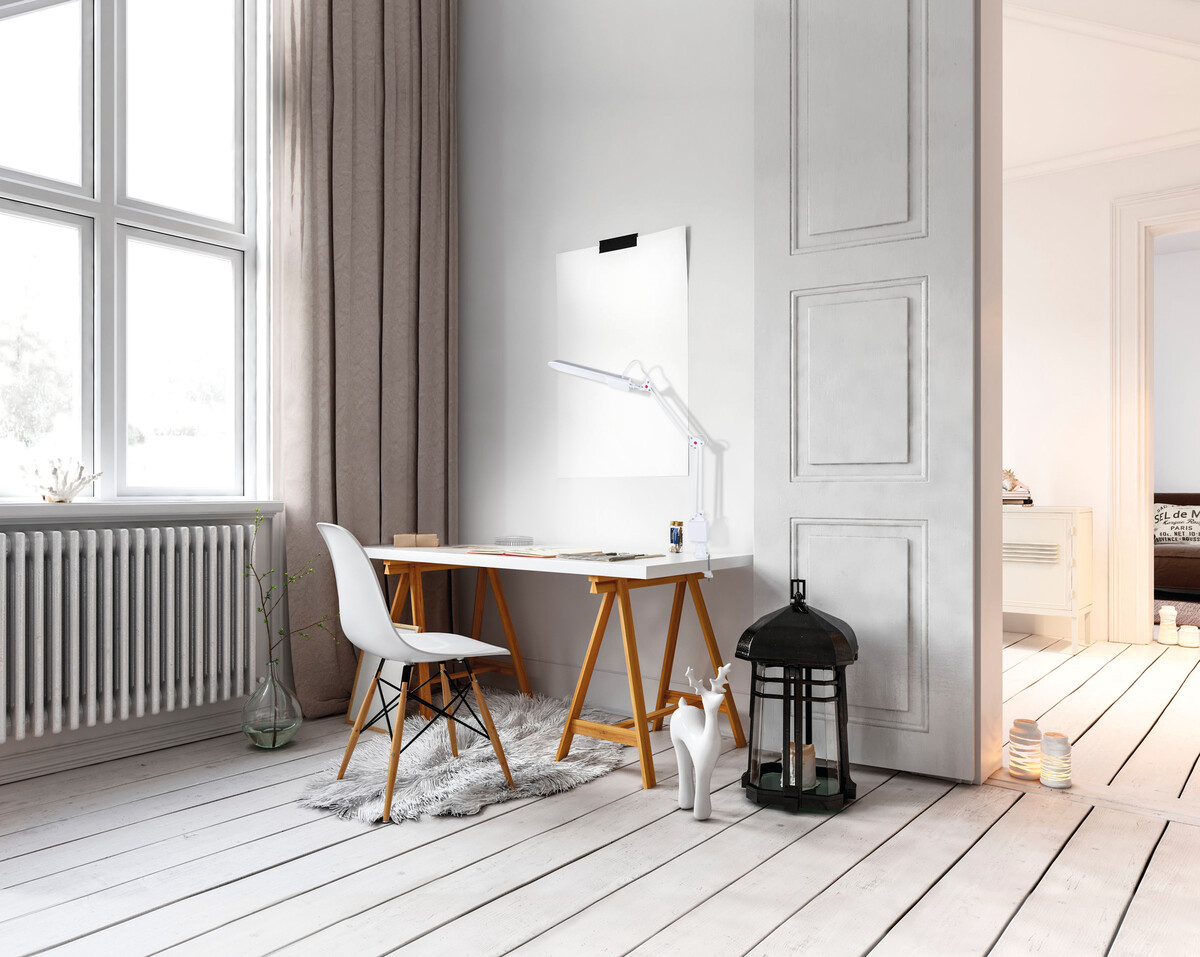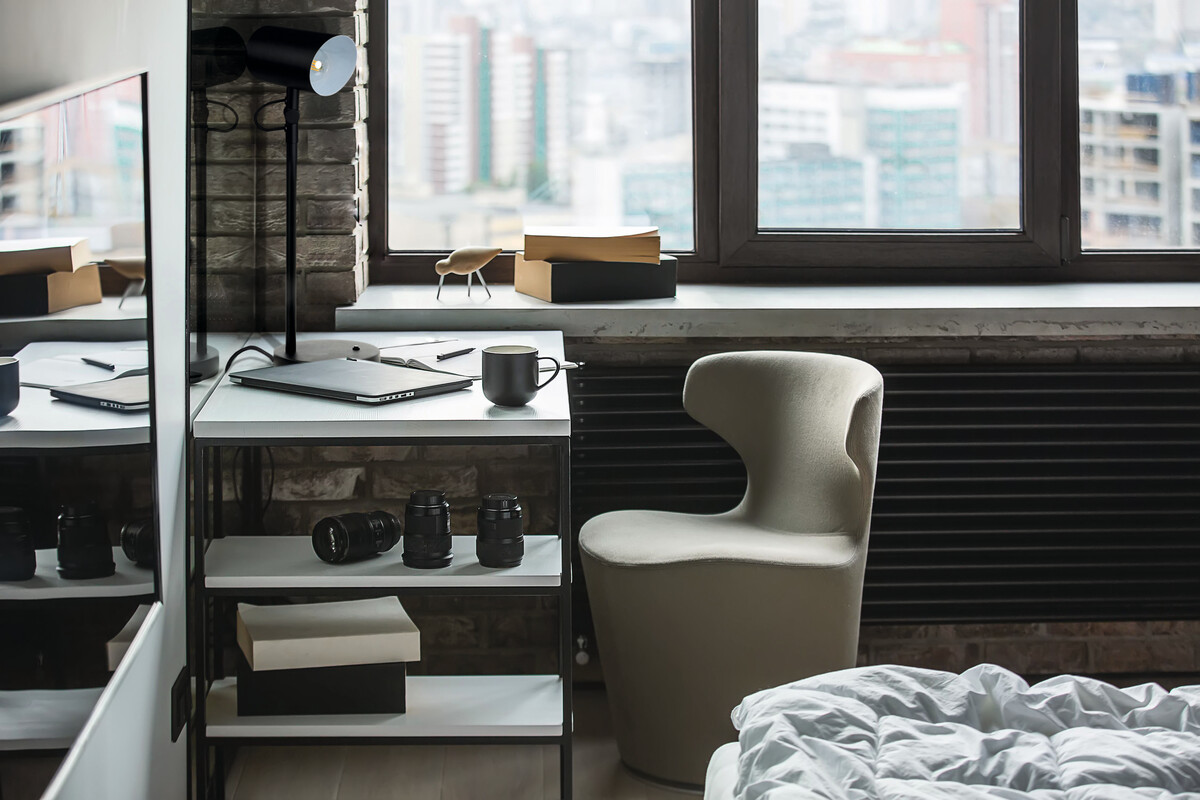 If you want a premium product, look out for the Kanlux AGZAR. Its greatest advantages are the possibility of wide rotation of the lampshade and the steel construction which ensures durability and high quality for many years. The lamp's wires are fabric braided and every detail has been taken care of in its manufacture. Kanlux AGZAR E14 is adapted to a light source with an E14 cap and a maximum power of 5W. The lamp's modern design will delight lovers of both classic and modern styles. Another premium option is Kanlux LARATA E27. It is a lamp that is made of steel with attention to every detail. Thanks to its weight, the lamp remains stable and does not sway. The arm is adjusted with two elegant screws and the visible cable is placed in an aesthetic braid.
You will also like: How to make a small room look bigger?
Main light
In addition to desk or floor lamps, you should also pay attention to the main lighting. Choose it depending on the shape and size of the room you are working in. Lower wattage will be useful in small rooms and attics. Chandeliers are suitable for tall rooms, while ceiling light fittings and ceiling luminaires work well in low rooms. An aspect that allows personalisation is the freedom to adjust the angle of the light so that it illuminates specific areas. It often happens that the home office is located in the corner of the living room or guest room. For this reason, you should opt for flexible solutions. Kanlux BLURRO are ceiling-mounted spotlights that are available in two variants – with one or two points of light. Go for more than one luminaire to add depth to your interior. If you are looking for something more original, Kanlux STOBI will be a good choice. One, two or four points of light in luminaires made of aluminium are a guarantee of high quality and minimalist design, as well as the illumination of every corner.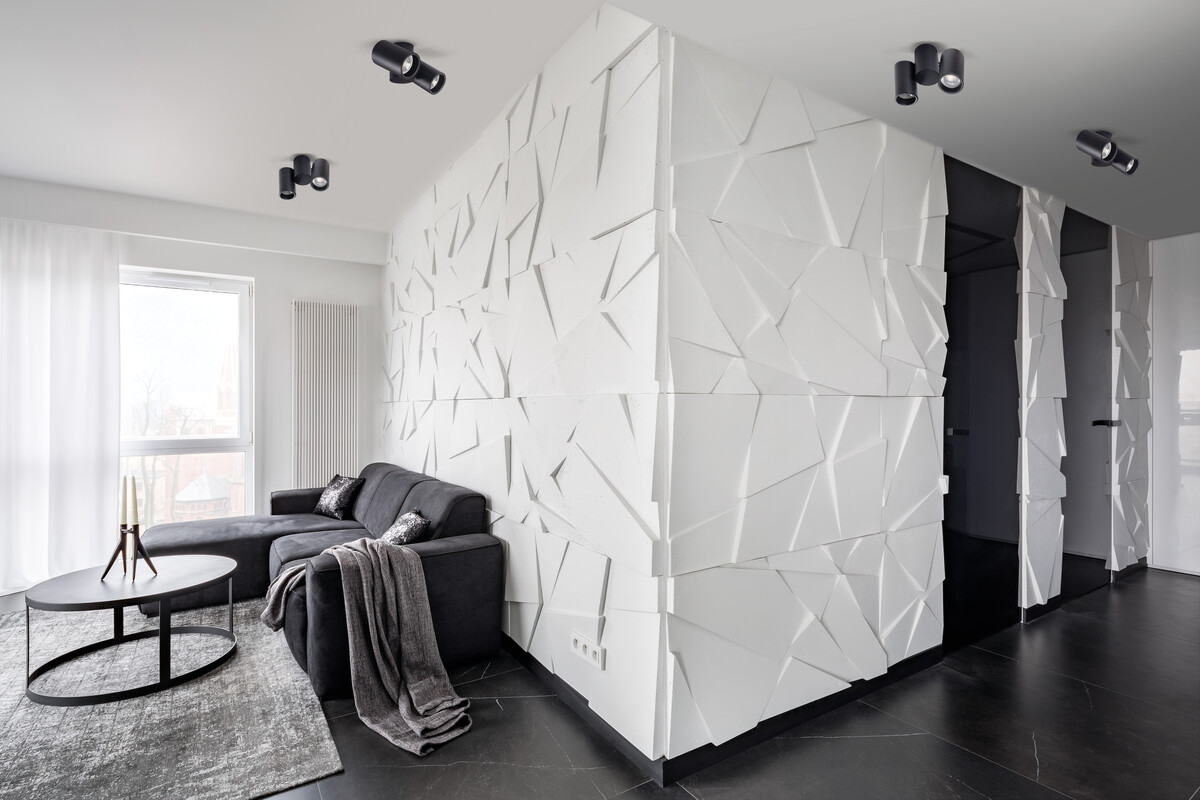 Lighting in the home office is a key factor affecting productivity and comfort. The right lamps can significantly improve working conditions and protect eye health. This is why it is worth investing in high-quality lighting that will meet your expectations and help you achieve greater efficiency.
---
Other articles