Outdoor lighting
House and apartment
How to create atmospheric lighting for terraces, balconies and gardens
When decorating a house, let's try to approach it comprehensively from the very beginning, starting with the decoration of the living room and kitchen to the garden or terrace. The architectural "link" between the interior of the house and its external parts is a terrace or garden.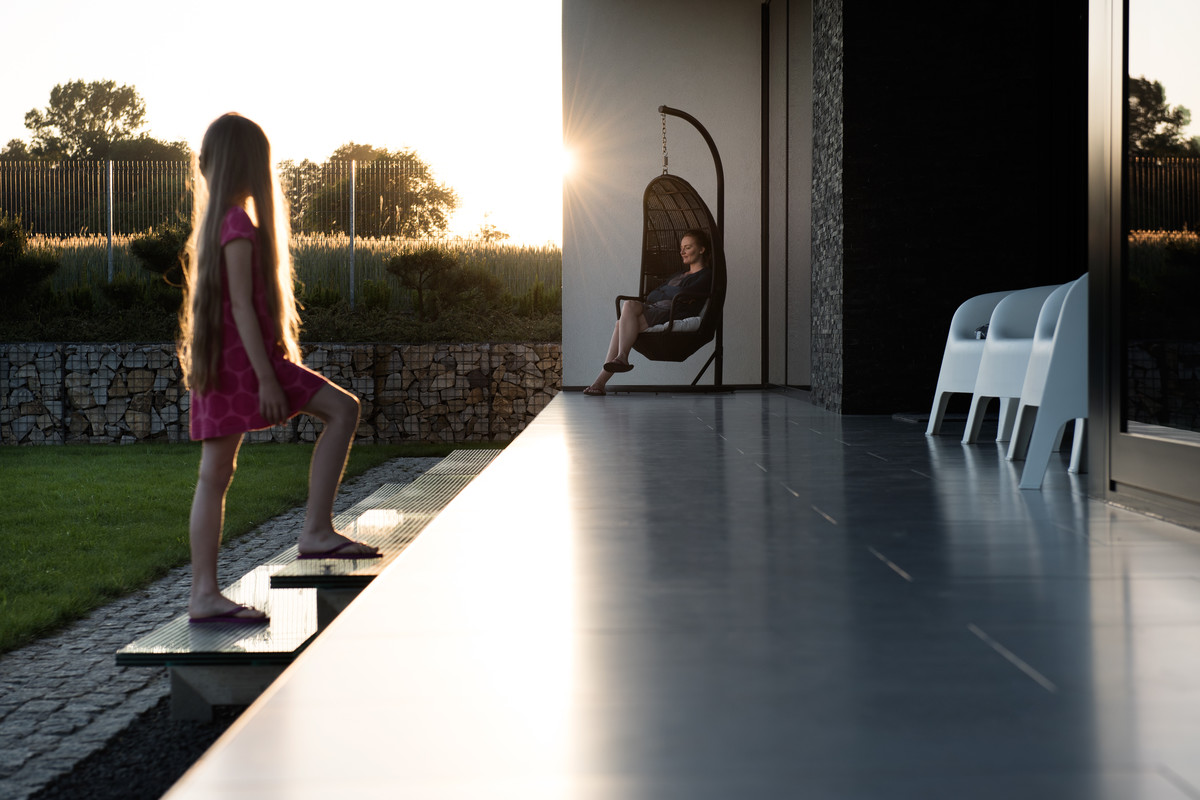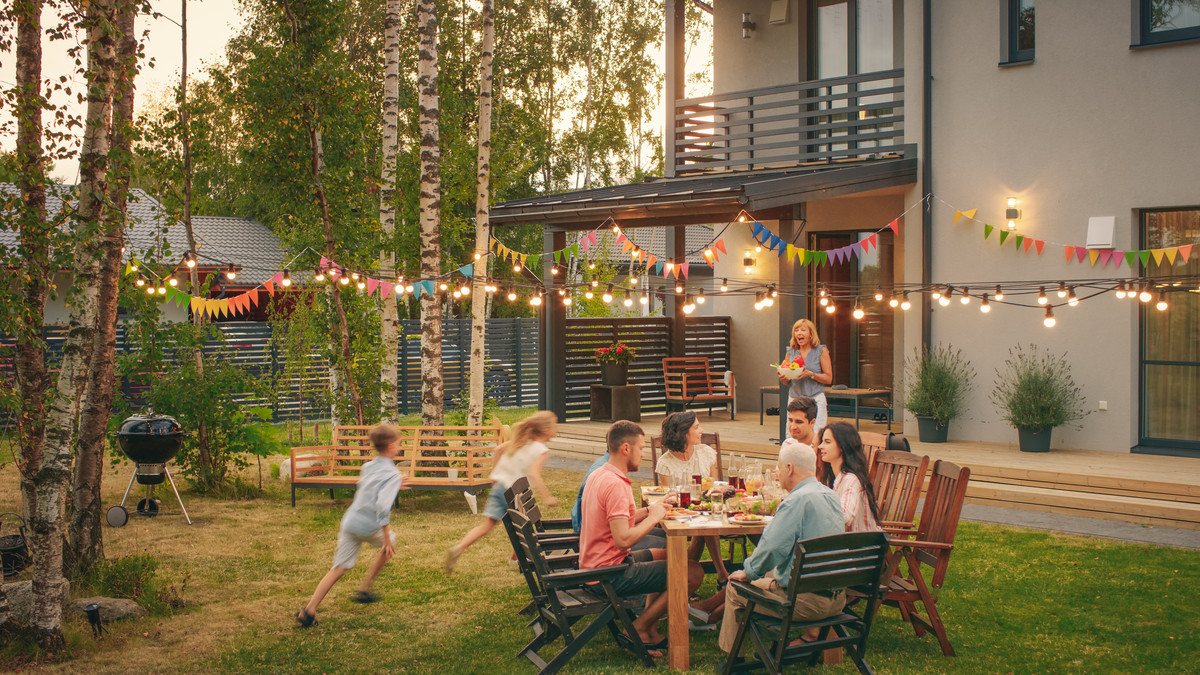 Regardless of the type, these are recreational spaces and we always try to make them as beautifully developed as possible. To make them look their best, we should take care not only of floors, interesting plants and comfortable furniture, but also of good lighting. Light is of great importance and we should remember about it when planning the device of this space. Similarly, on the balcony, where there is less space than on the terrace, but even in a small area you can create a unique atmosphere.
So how do you design the lighting of these spaces to make it pleasant for you to be there?
In Polish climate spring and summer never last long enough. If you want to make the most of warm days, install appropriate lighting on the balcony, terrace, veranda or garden. Thanks to this we will be able to enjoy fresh air until late at night. For many of us, the world of plants is a living space where we rest, work and play with children.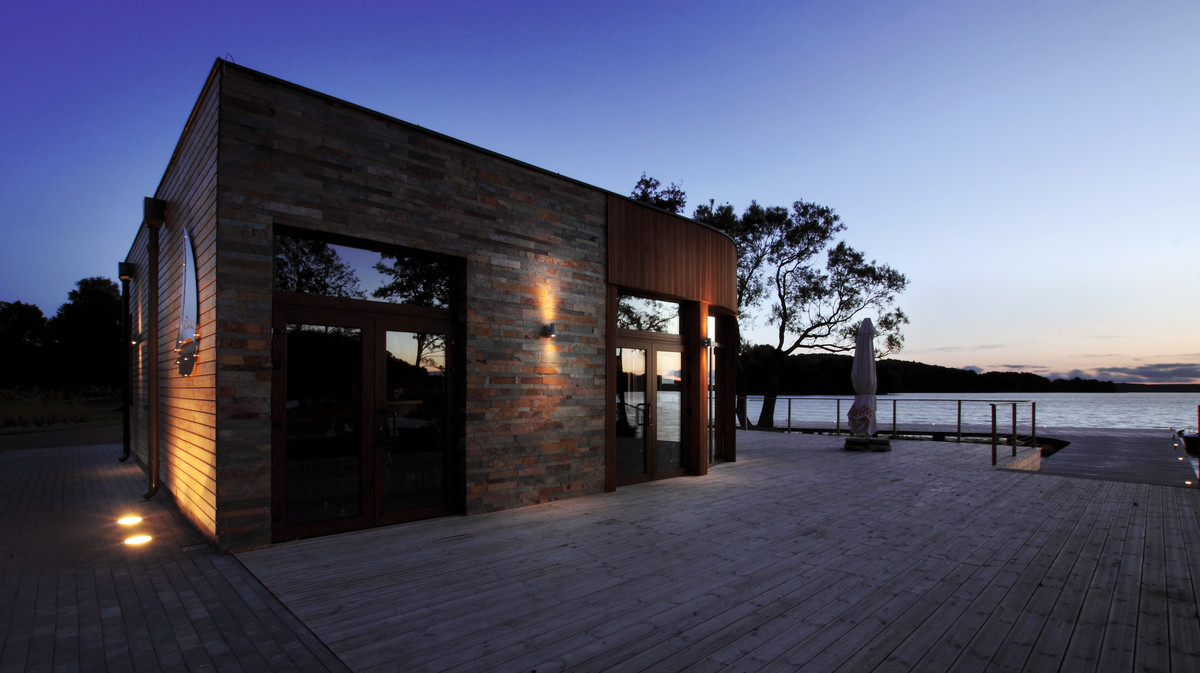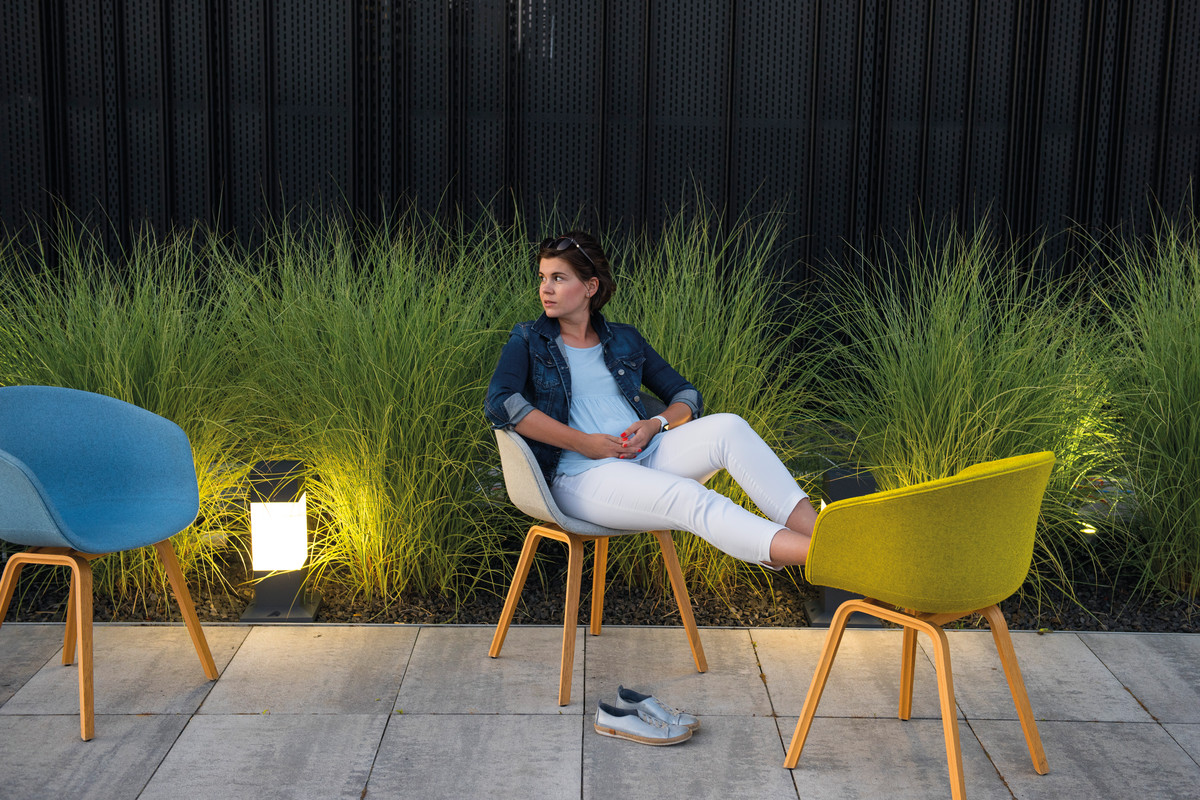 Who doesn't like to sit on the steps of the terrace and be deep in the night and silent thoughts? By illuminating the balcony, terrace or veranda, you enlarge the space of your flat or house. The warm colour temperature of the light will immediately make these places more cosy. So what should I pay attention to when choosing and buying garden lamps?
It is worth noting three important aspects:
First of all: safety.
On the balcony and terrace it is necessary to use luminaires with a high IP, which determines the resistance of the lamp to external factors, and above all moisture. The minimum IP is 44, and if you want to install lighting in a pond, you have to choose models with a high IP 67 (for small ponds) or IP 68 (for larger and deeper ponds).
Secondly: energy efficiency.
When you want to have a beautifully lit environment, we immediately associate it with high electricity costs. Fortunately, this is an outdated stereotype, because the energy efficiency of LEDs is incomparable to traditional light bulbs. Also, the durability of such lighting is several times longer than that of conventional light bulbs or halogen lamps.
Thirdly: quality.
Outdoor luminaires made of stainless steel or aluminium are the best choice, remember that outdoor luminaires should serve us well for years. There are lamps available with an integrated LED light source (i.e. one in which it will not be replaced) or with a source that can be replaced. It is often feared that integrated solutions are more problematic. After all, if the light source burns out, to replace them we have to remove the whole fixture. You can protect yourself from this by choosing well-tried luminaires from reliable manufacturers. We should also remember that the life of LED lighting is several times longer than halogens or traditional sources and such luminaires will serve us for many years.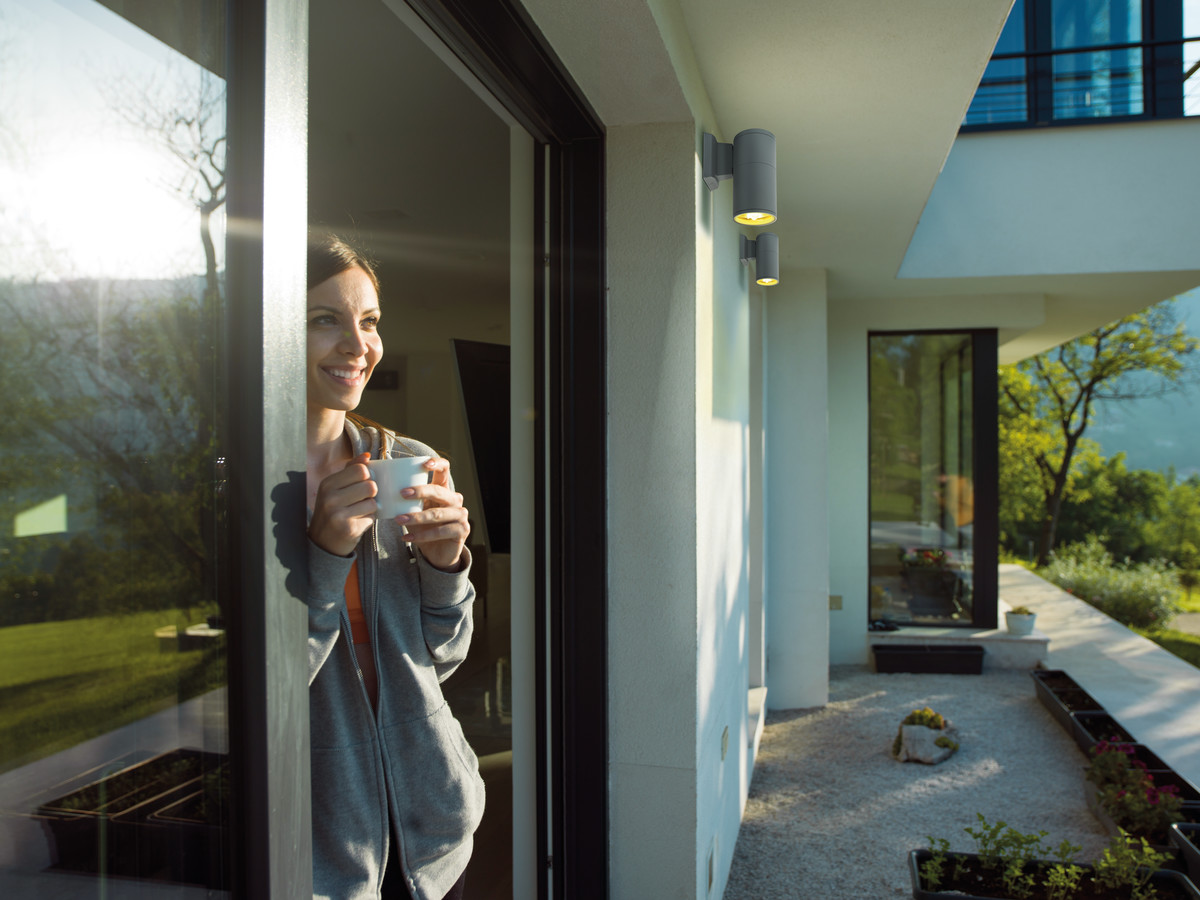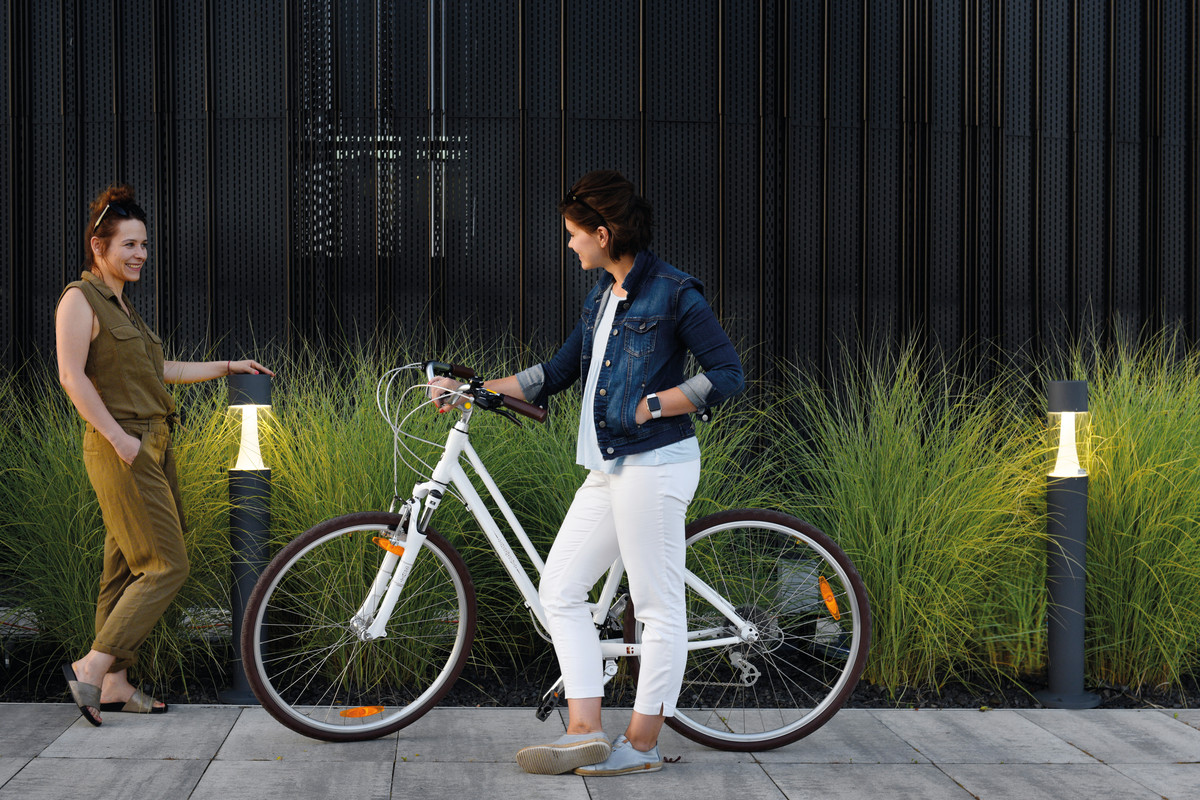 What form will work best?
On the balcony, wall lamps and pendant lamps work best. The former emphasize the texture of the elevation and emphasize the colour of the wall. Additionally, they create subtle light impressions on the walls. Such an effect can be achieved by installing, for example, Kanlux REKA luminaire, where the angle of light incidence can be adjusted by means of an appropriate inclination of the plates, creating interesting forms on the wall or elevation. In the garden or on the terrace we have more space and here you can opt for floor lamps, such as the subtle Kanlux INVO. We will match wall lamps from the same series to the elevation.
A wide range of exterior lamps allows you to freely adjust the style to your individual preferences. Proponents of more minimalistic forms appreciate discrete solutions that subtly fit into the space. Classics are still popular in Poland. Whether out of sentiment for the past or love for more sophisticated forms, we also like to choose retro models, resembling 19th century gas lamps.
Remember that contact with nature brings positive emotions to our lives. It is important for us to be able to stop - at least for a moment - and try to calm down, it sometimes helps in today's fast-paced world.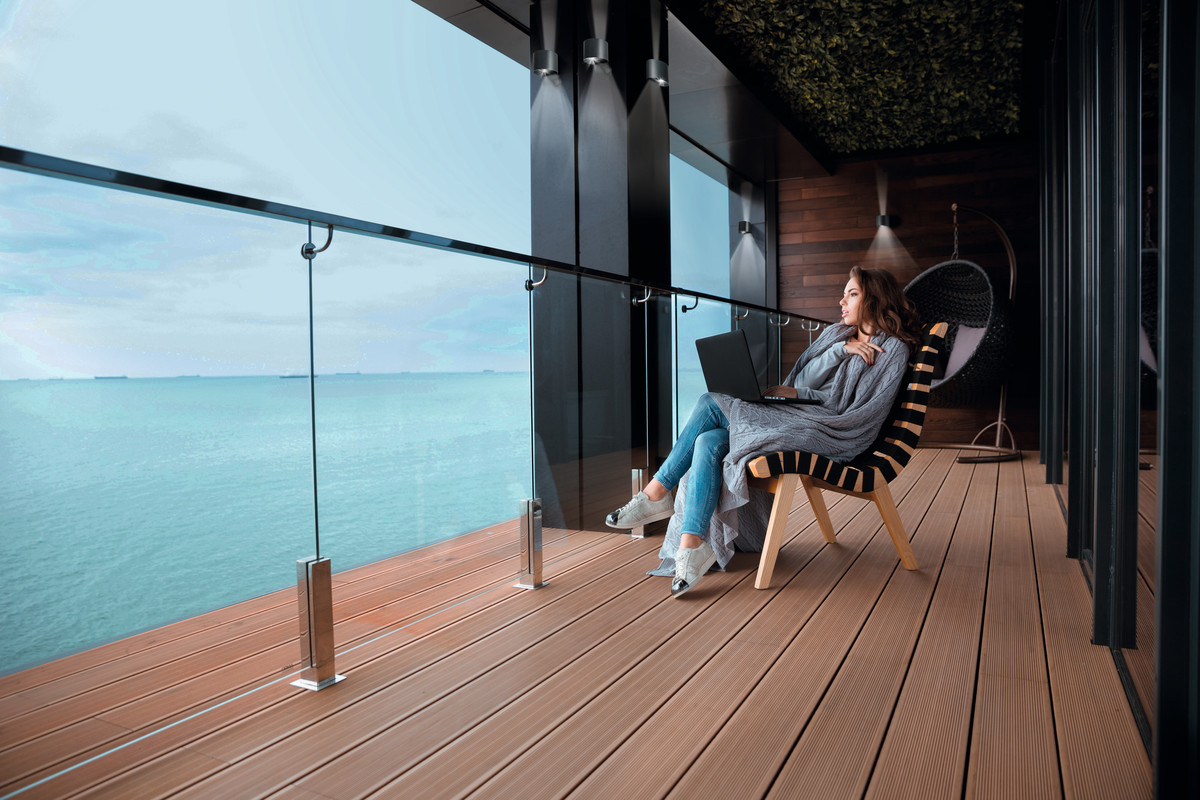 ---
Other articles