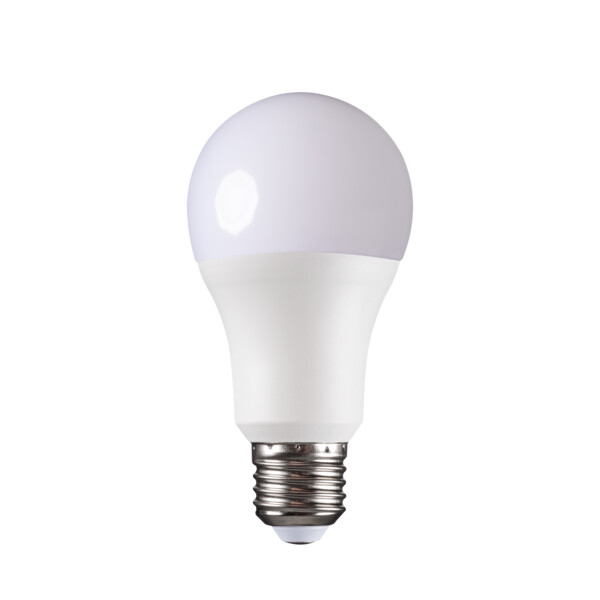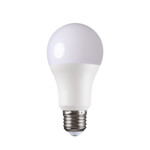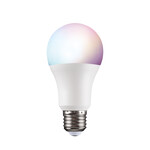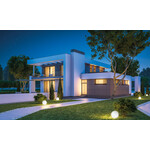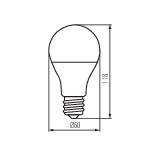 F
A
G
LED light source Kanlux SMART
S A60 11,5WE27 RGBCCT
Product code: 33642

A modern home is a smart and functional home. The bulbs from the Kanlux SMART series are designed in such a way as to enable the transformation of every home into a modern one. You can control them through a mobile app, via Wi-Fi or Bluetooth. Kanlux SMART bulbs have the following functions: dimming, smooth change of light colour (CCT) and colour (RGB), which you can choose from a palette of 16 million colours. With features such as schedules, biorhythm and grouping with other SMART devices, you can successfully adjust the light in your home to your lifestyle. For even greater comfort of use, you can control Kanlux SMART bulbs by voice command (Google Assistant/Alexa). Learn more about Kanlux SMART on www.kanluxsmart.com
---

Rated voltage [V]
220-240 AC

On-mode power Pon [W]
11.5

Useful luminous flux of the light source Φuse [lm]
1055

Colour temperature [K]
2700-6500


Rated lamp-service life [h]
15000
Scroll down to the full specification
---
---
Do you want to maintain consistency?
See products from the same series
Specification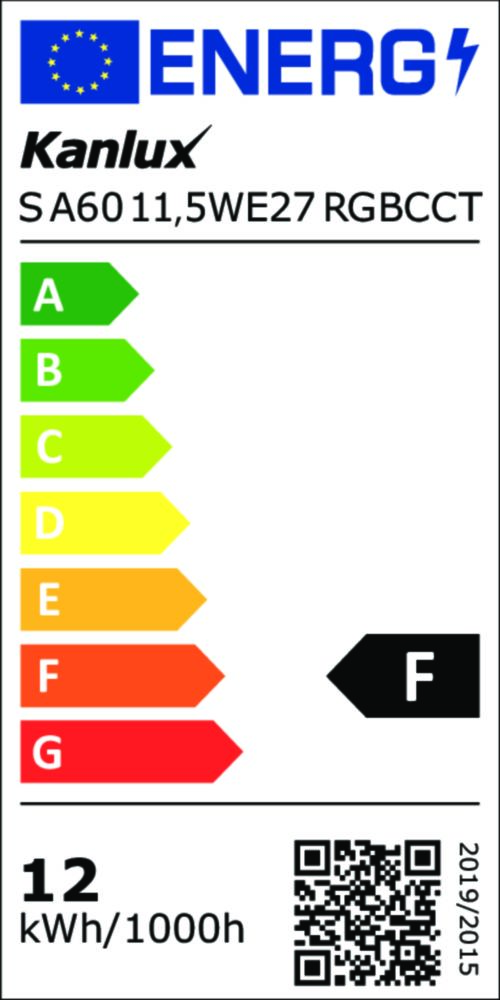 F
Rated voltage [V]
220-240 AC
On-mode power Pon [W]
11.5
Energy consumption in on-mode (kWh/1000h)
12
Useful luminous flux of the light source Φuse [lm]
1055
Useful luminous flux of the light source Φuse [lm]
in sphere (360°)
Claim of equivalent power [W]
75
Colour temperature [K]
2700-6500
Colour-rendering index Ra
80
Colour temperature
Warm white,white,cold white,RGB
Number of on/off cycles
≥25000
Rated lamp-service life [h]
15000
Control
APP WiFi 2,4 GHz/BLE
Materials
Handling and installation
Approvals and certificates
Before downloading the materials made available through this website in order to use them for further marketing or commercial purposes, please contact the Kanlux SA headquarters by sending an inquiry to kanlux@kanlux.pl concerning the conditions under which you will be able to use the Kanlux SA trademark or Kanlux SA materials protected by copyright. The use of materials downloaded from this website without our consent is illegal and violates our rights.
LAMPA LED SMART S A60 11,5WE27 RGBCCT