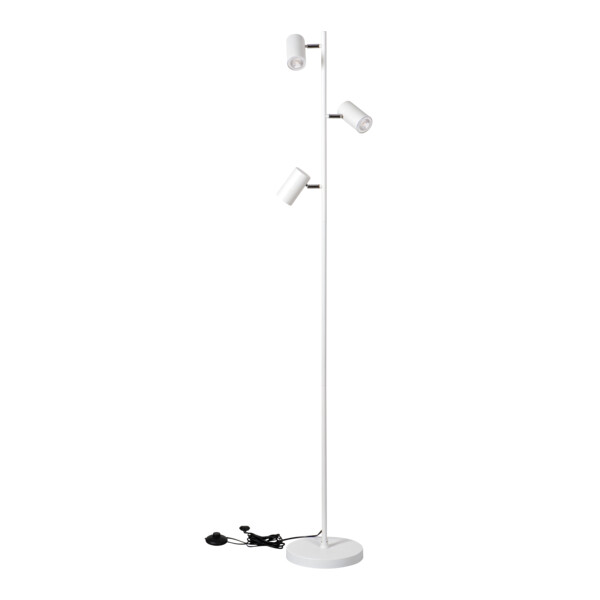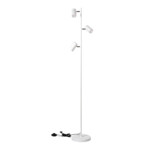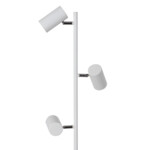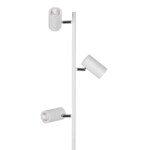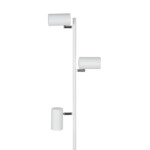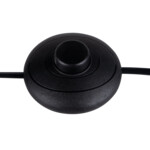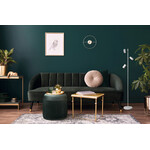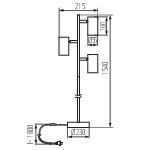 Floor lamp EVALO FL
EVALO FL 3xGU10 W-SR
Product code: 35787

EVALO FL is a floor lamp belonging to the Kanlux EVALO lamp series. Scandinavian simplicity and silver joints create a highly elegant classic. The narrow lampshade (the lamp has 3 light points) houses GU10 light sources (a suction cup is included, which makes their installation easier). You can combine the Kanlux EVALO FL lamp with Kanlux EVALI spots and Kanlux EVALO TL table lamps.
---
Scroll down to the full specification
---
---
Do you want to maintain consistency?
See products from the same series
Specification
Enclosure material
aluminum alloy
Rated voltage [V]
220-240 AC
Maximum power [W]
3 x max 10
Class of protection against electric shock
II
Ambient temperature range to which the product can be exposed
5÷25
The fixture is movable horizontally [°]
320
The fixture is movable vertically [°]
90
Connection type
Cable terminated with a plug
Materials
Handling and installation
Approvals and certificates
Before downloading the materials made available through this website in order to use them for further marketing or commercial purposes, please contact the Kanlux SA headquarters by sending an inquiry to kanlux@kanlux.pl concerning the conditions under which you will be able to use the Kanlux SA trademark or Kanlux SA materials protected by copyright. The use of materials downloaded from this website without our consent is illegal and violates our rights.
LAMPA PODŁOGOWA EVALO FL 3xGU10 W-SR