Lighting fixtures
Applications
LED
Do it yourself
House and apartment
5 lighting ideas for house back rooms
Lighting for house back rooms? It sounds a bit strange, but it refers to cupboards, larders, storerooms or nooks under the stairs. In small flats, recesses in hallways and cupboard interiors play this role. What light fitting to choose for places that need to be adequately lit and don't always have the necessary space? Keep reading.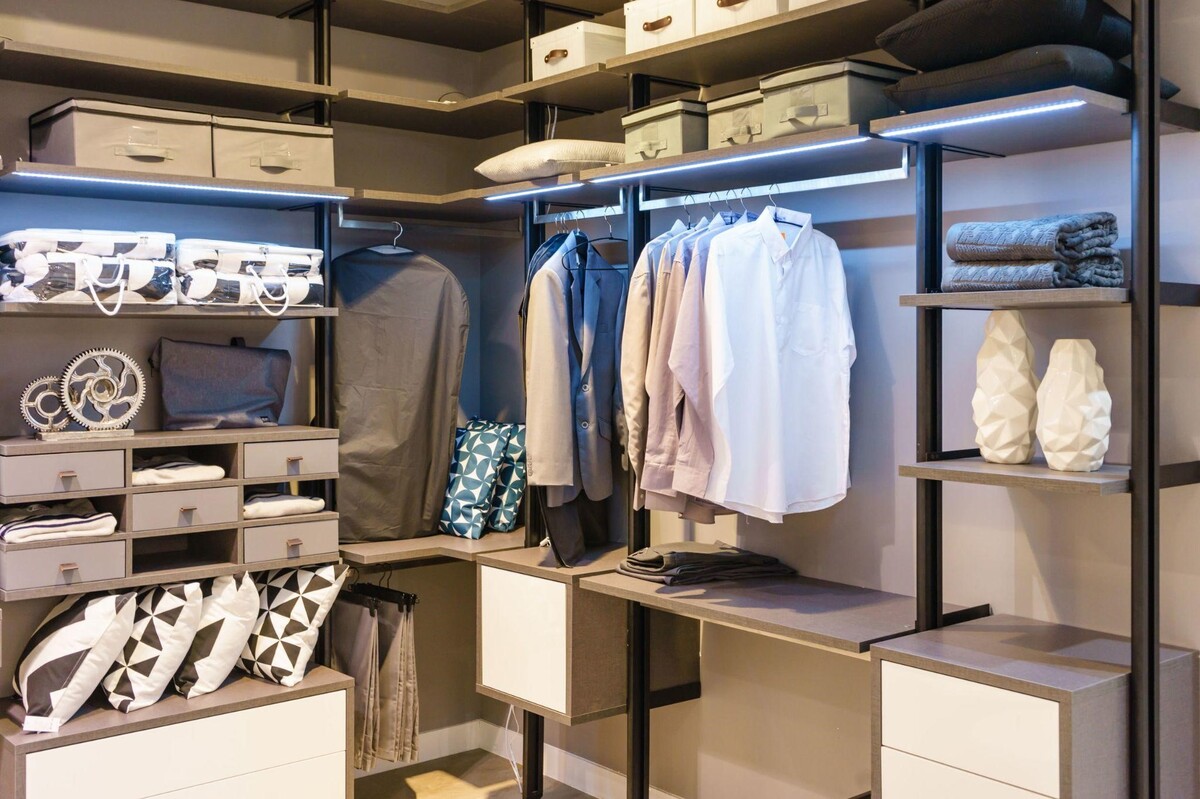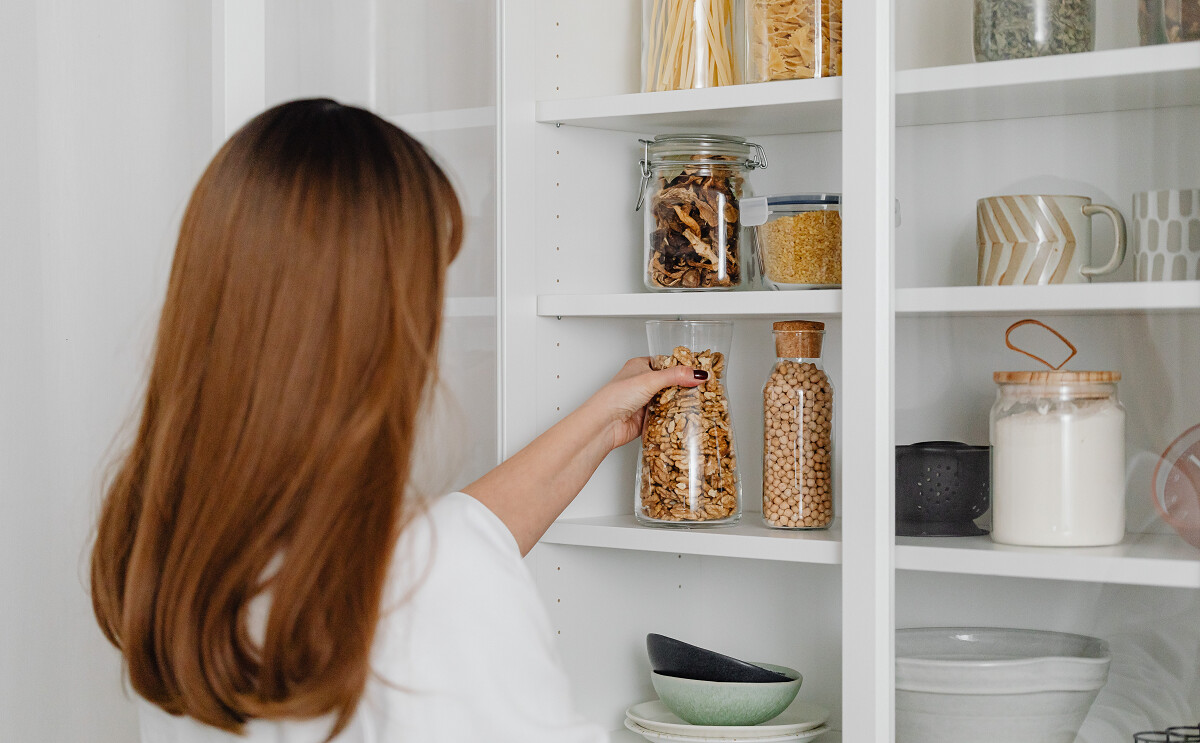 Larder ceiling lamp
Whatever the size of your larder, it is a good idea to equip it with a ceiling lamp. Where possible, its light should reach every corner, so it should be mounted above the level of the tallest shelf. Finding the last jar of homemade preserves from grandma will be much easier. Get a flat ceiling-mounted light fitting with a wide light distribution angle. Such lighting will allow you to illuminate every nook and cranny of the larder and all shelves; the larger the larder, the higher the luminous flux (measured in lumens) should be. You can opt for the Kanlux ORTE ceiling-mounted light fitting and, for convenience, choose a version with a motion sensor that will automatically switch off when you leave. Such a solution is not only convenient but also practical.
Read also: 7 things you need to know about LED bulbs
Balcony ceiling-mounted light fitting
Not every ceiling lamp effectively illuminates all the nooks and crannies of back rooms in the house. The smaller the room, the more difficult it is to choose suitable luminaires. If it is a room with few nooks and crannies, you need increased moisture resistance and, at the same time, the ease of keeping the lighting clean, Kanlux BENO LED SE may be a universal solution. It has a unique design and exceptional lighting effect. Kanlux designers developed it, which is why their designs have been registered with the patent office. Kanlux BENO LED is highly resistant to atmospheric conditions, so it can be used both indoors and outdoors. It is also quick and easy to mount on the ceiling or wall, and the motion sensor (in -SE versions) is adjustable, so there is no need to search for the light switch and check if it has been switched off. This is particularly important when moving something from the balcony to the flat and our hands are busy, then we may forget to switch off the light, but here the light remembers it for us.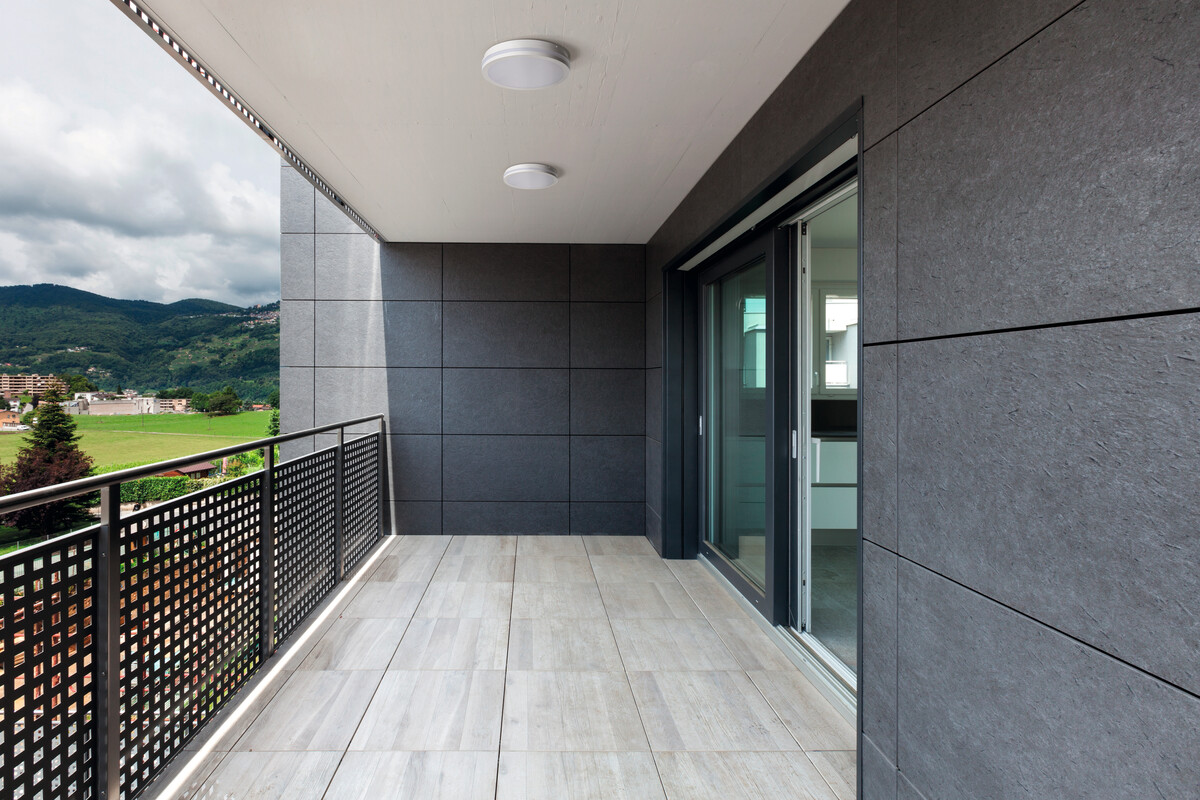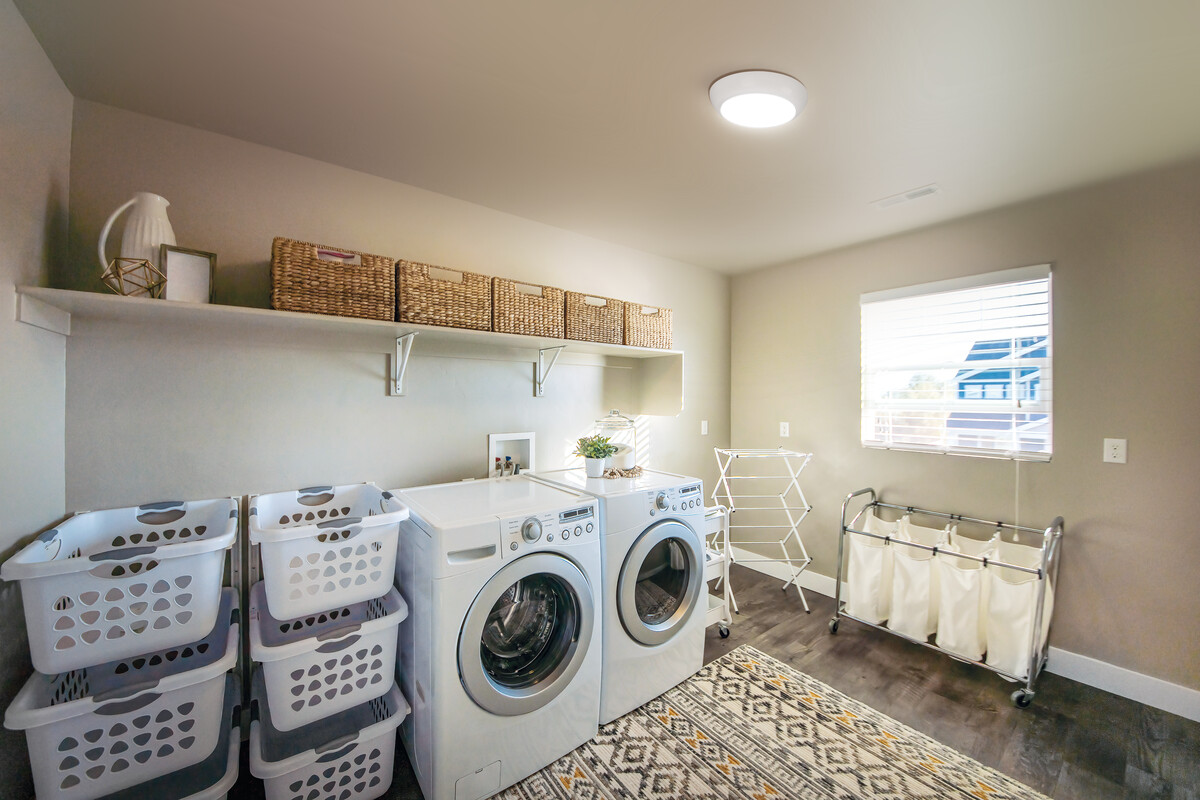 Lamp for the laundry or airing room
Kanlux ERTON is an aesthetically pleasing ceiling-mounted solution for places with increased humidity, so it is ideal for laundry or airing rooms, where water (including steam) can settle on the lighting fitting. Clean laundry deserves to be well-lit – also before washing – so that every spot we want to remove is visible. These two models can be used with powerful light sources – up to 15W – so nothing will go unseen here. We often fit lighting in such places without paying attention to the parameters. However, with omnipresent moisture (even when the room is well-aired), bear in mind the IP rating (44 is sufficient). Such a lighting fitting will allow us to permanently and safely illuminate our laundry or airing room.
Suggestions for you: 9 tips to help you keep your outdoor luminaires clean
Cupboard wall lamp
If there is some space left on one of the cupboard walls (or in a room with a significant slant), it is worth thinking about a wall lamp, such as Kanlux GALOBA W. It can be mounted a little lower because then it will light up the lower part of the room. An on/off switch in the base and the option to rotate the shade in any direction make this an exceptionally practical and stylish light for utility rooms, cupboards located under stairs or rooms where the ceiling does not always permit overhead lighting.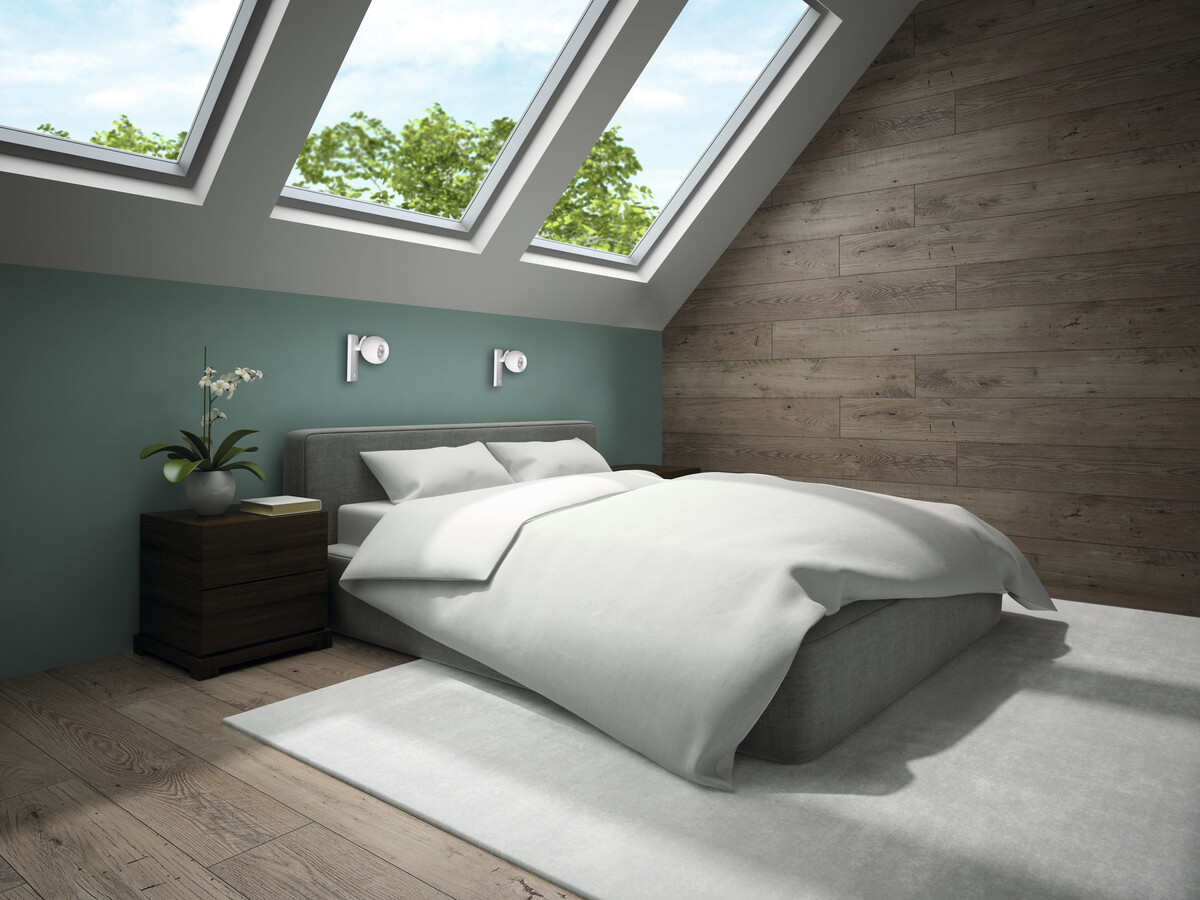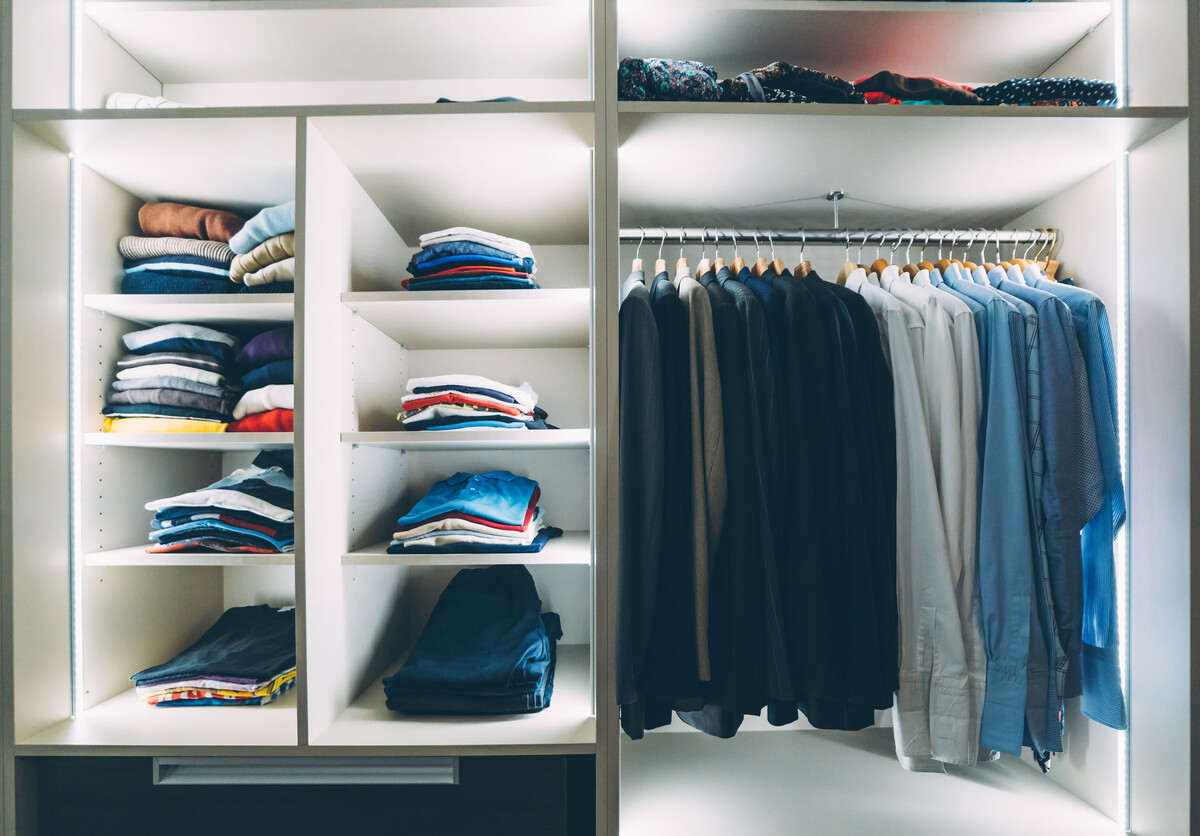 Wardrobe LED strips
Kanlux LEDS SET strips are worth using in every wardrobe, even a small one. Each is equipped with an independent power source: batteries or power supply. They can be switched on using a motion sensor, proximity or touch switch. They are available in sets (switch, power supply, 1.2-metre strip) and can be fitted independently in the desired location without tools or special preparation. Their small size enables discreet placement in the smallest nooks and crannies while providing efficient illumination of the entire wardrobe interior. No more nervous rummaging through our wardrobe on winter mornings looking for our favourite jumper; the light will help us find what we are looking for more easily.
If you are putting together a large, built-in wardrobe with sliding doors, opt for strips that plug into a power socket. You can use the strip configurator to help you plan such an installation.
Read also:How to light a wardrobe
In summary, to ensure that the lighting in the larder, cupboard, wardrobe, or any of our other functional nooks and crannies does its job, think carefully about its positioning. Opt for low, space-saving luminaires with a broad light field, such as ceiling-mounted light fittings. This will simplify both the daily operation and the maintenance of the lamps. If you want to illuminate recesses, alcoves or cupboard interiors, then choose LED strips. They will evenly light up the entire space and provide an elegant appearance. For small rooms with sloping ceilings, choose wall lamps, preferably ones that can be rotated to change the direction of light. As always, please remember the most important thing is that the luminaire is reliable and safe – choose proven lighting manufacturers, and if you have to do electrical work, get professional help.
---
Other articles