Applications
LED
House and apartment
Trendy
Lighting in a teenager's room – what to pay attention to?
Active, full of energy, with a thousand ideas a minute. Belonging to a subculture or a typical individualist. One thing is certain. Every teenager has their own style. Designing a room for a young person is not easy. It is worth giving them a free hand when it comes to choosing furniture or the colour of walls, however, attention should be paid to the lighting they have planned for their space. What should it be like? Have a read.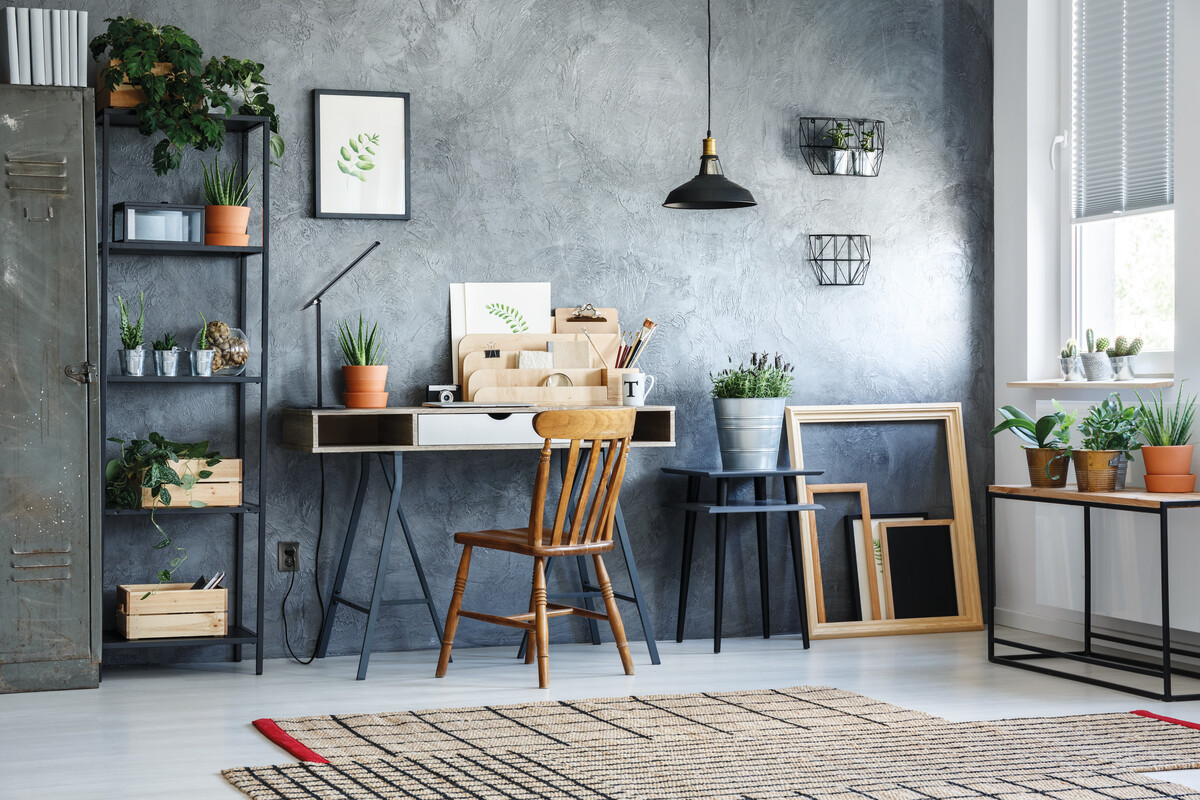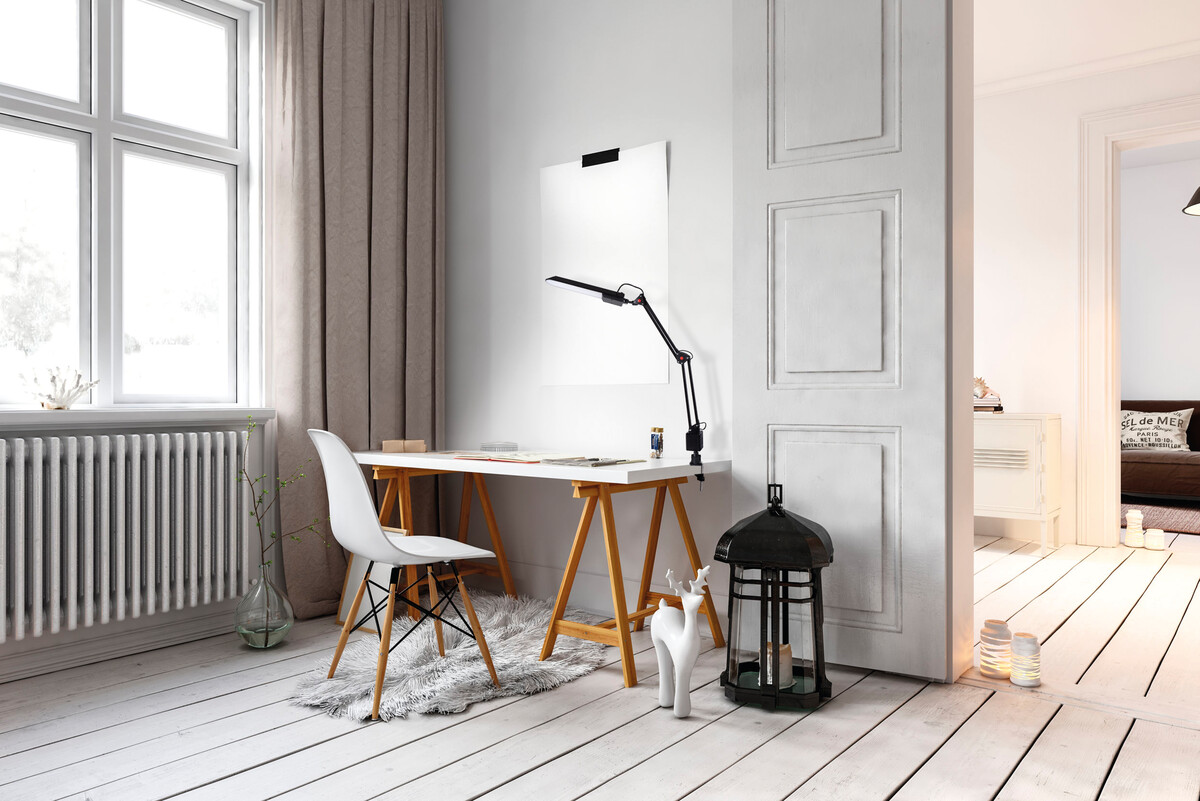 Learning space
Every teenager has a place to study in their room. This place should be comfortable, convenient and focus-inducing. In addition to a comfortable chair and desk, lighting is a very important aspect.
A desk lamp is must-have. It should have an adjustable arm that allows the light to be directed in any direction, and the colour temperature of the light should preferably be cool. A good choice would be the KANLUX HERON II LED. The cool-coloured light aids concentration and the LED is an energy efficient solution. Importantly, distinctive features will be an adjustable light angle and the ability to rotate the lamp in any direction. Thanks to clamps, the model in question can be attached to any table or desk. For this reason, the lamp will not take up any additional space. Its universal, minimalist and modern design will fit into any interior – regardless of style.
Did you know that...
Some desk lamps (e.g. Kanlux Rexar) have a built-in USB socket so that a phone or tablet can be charged while studying.
Space for relaxation
A teenager's room is also a place for relaxation. To allow your child to withdraw from stimuli and calm down, opt for wall lamps or standing lamps. Be sure to use bulbs with a warm colour temperature. They are good for rest and relaxation because they reflect sunrise and sunset, which is a signal for the body to calm down.
Please note!
● Cool light colour (5,000 to 6,500 Kelvin): invigorates and helps concentration.
● Neutral light colour (3,500 to 4,500 Kelvin): has a neutral effect on humans.
● Warm light colour (2,700 to 3,300 Kelvin): helps rest and induces a state of relaxation.
The KANLUX TONIL II LED wall-mounted luminaire is a lamp with a rubber flexible arm that can be adjusted to any angle. This allows the teenager to decide for themselves how they want to illuminate their room and where they need the light at a given time. Dimmable bulbs, such as Kanlux XLED STEP DIM, will also be a good option.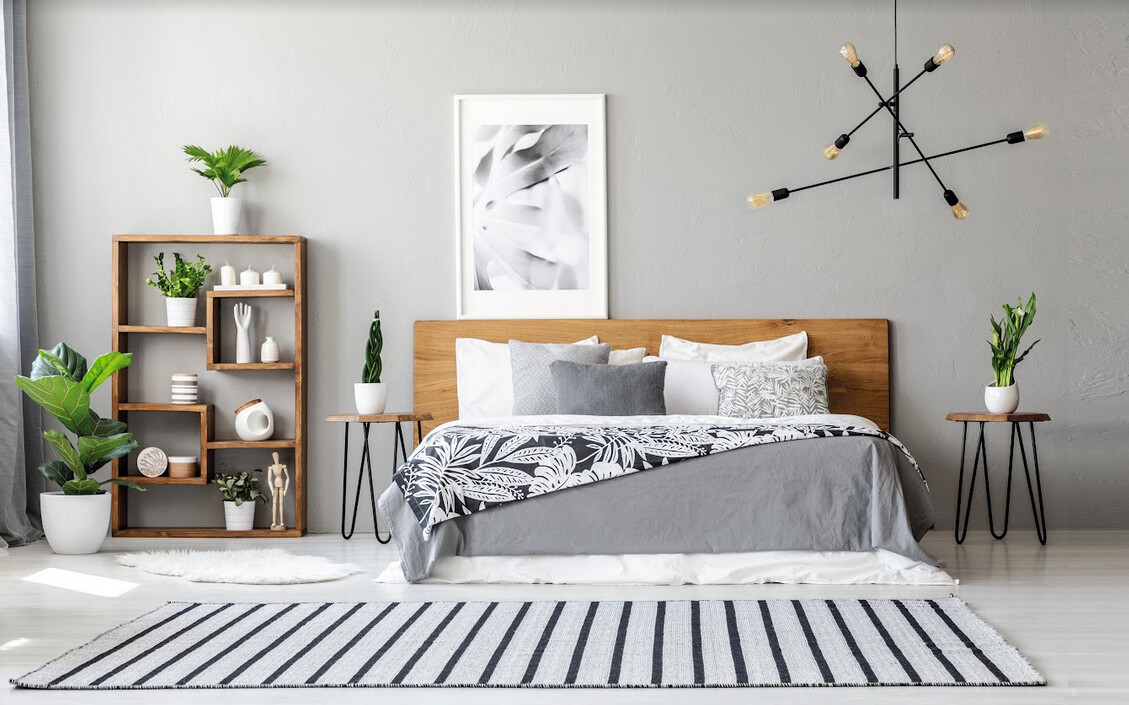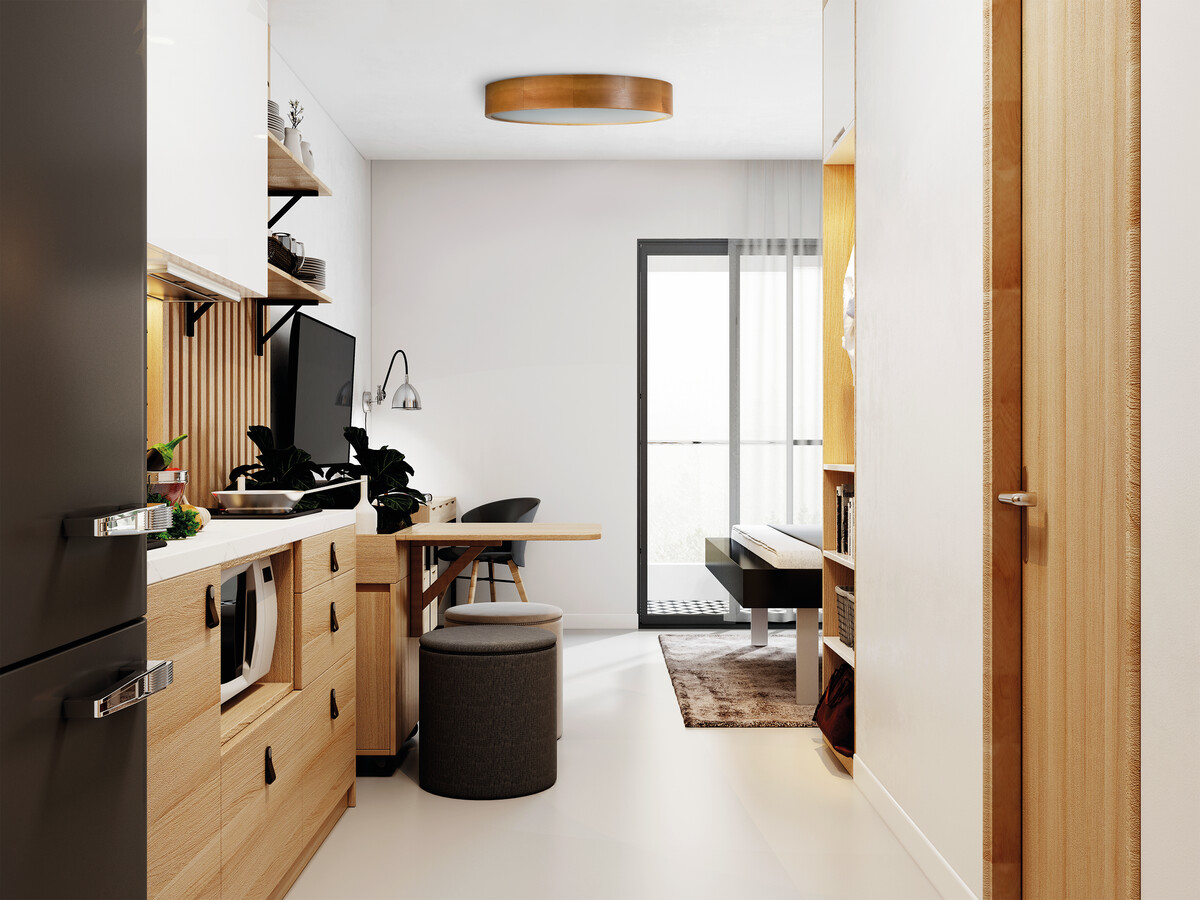 Main lighting
The main lighting in a youth room should be neutral. If the room is low, opt for flush ceiling lights with a neutral light colour. Another option would be standard pendant lamps, such as KANLUX JASMIN C in which you can choose both colour and its size. You can also choose spot lighting, i.e. directional lamps – with this choice, you can always change the area where the light falls. Moreover, this type of lamps is commonly matched with brackets from the same series. If you choose spot lighting, you can equip it with different light sources and choose, for example, two light sources of neutral colour and two light sources of warm colour and switch them on independently of each other (if the installation allows it). For example, you can opt for the Kanlux EVALO series of simple luminaires or the series of modern luminaires – Kanlux SONDA II.
In the case of suspended ceilings, we may be tempted to use fixed downlights and then divide the ceiling into zones – warm light over the bed, cool light over the desk and neutral light in the "play zone". However, this should be planned thoroughly during the design or renovation so that the needs of the electrical installation are taken into account.

"Young people assimilate technological innovations easily and like them a lot. That's why we can equip their room with Kanlux SMART devices – these  can be light sources or flush mount adapters. The possibility to switch the devices on or off remotely will certainly be a lot of fun for them. Moreover, this possibility can help our budget – by setting appropriate schedules the lights, computer and TV will switch off at the right time or we will switch them off in the middle of the night without the need to get out of bed,"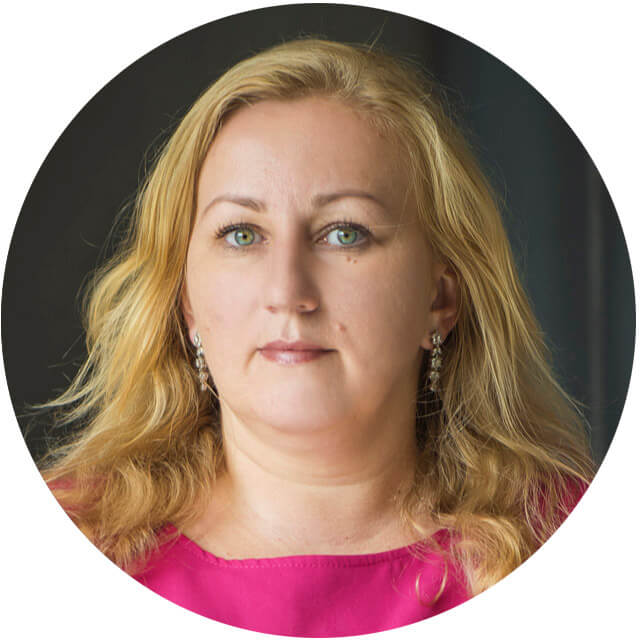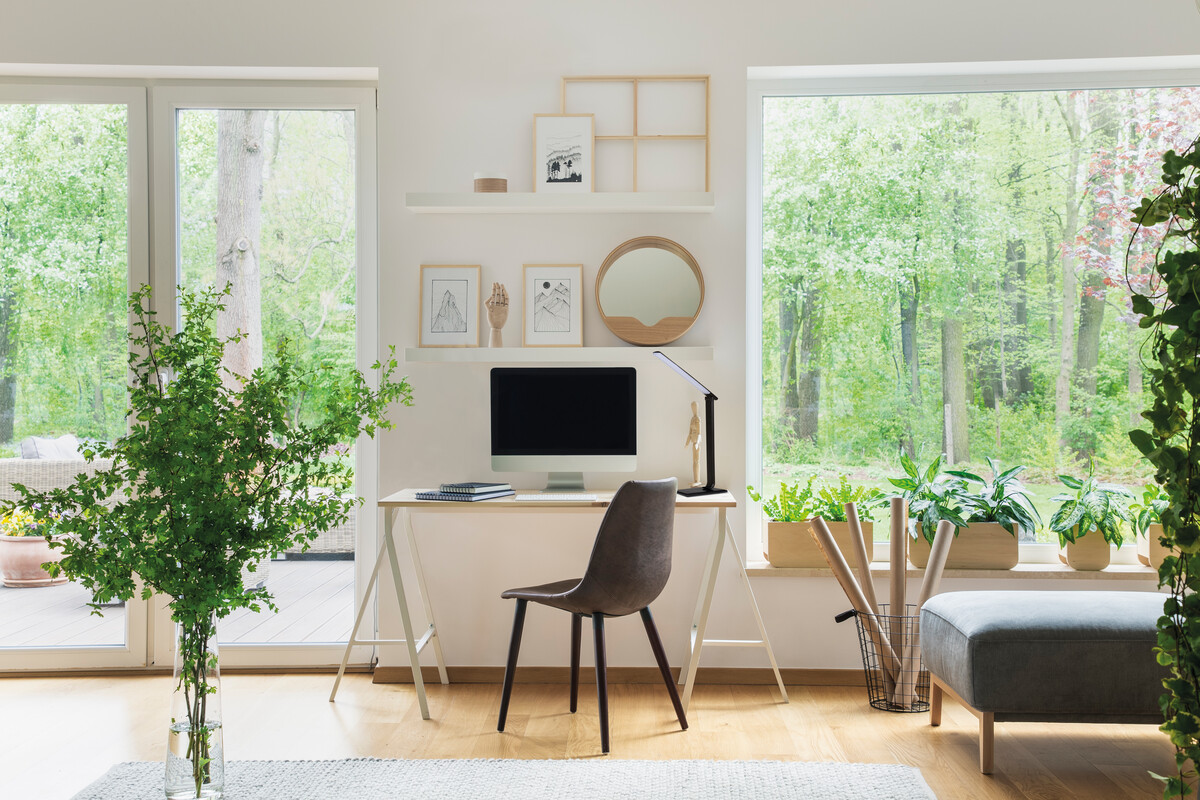 Decorative lighting
Teenagers particularly like change and redecoration. Few people know that in addition to changing the furniture, posters or colour of the walls, a space can also be easily changed ... with light! In particular with coloured light.
Colour changing LED strips will work best. When placed under the ceiling, they can be both a warm, soothing light for relaxation or they can turn a room into a colourful space. A teenager can also opt for a dominant accent, such as decorative LED bulbs with a visible LED filament in the centre, which will be appreciated by lovers of vintage style.
For those who like classic models, a LED desk lamp with changeable power and light colour options, such as Kanlux PREDA LED, will be ideal.
You will also like: Lighting trends for 2023
Safety and functionality
Lighting should be functional but also safe and energy efficient. Teenagers enjoy reading, playing, talking in the evenings and at night, and the light in their room goes out sometimes long after we have fallen asleep. This is why it makes sense to equip all luminaires with LED bulbs:
● they are energy-efficient so they will reduce your monthly electricity costs,
● choose those bulbs that are made of plastic – they are not so easy to break,
● they have a high rate of ON/OFF cycles (often over several thousand) and a long life (up to 50,000 hours) – they are simply durable.
When choosing lighting in the youth room, it is advisable to opt for versatile and classic models that will suit the interior regardless of the decor and current fashion trends. Thanks to functionalities such as, among other things, the ability to change the colour, dim or rotation of the lamp as desired, the same products will last for a long time because they can be arranged as desired.
---
Other articles