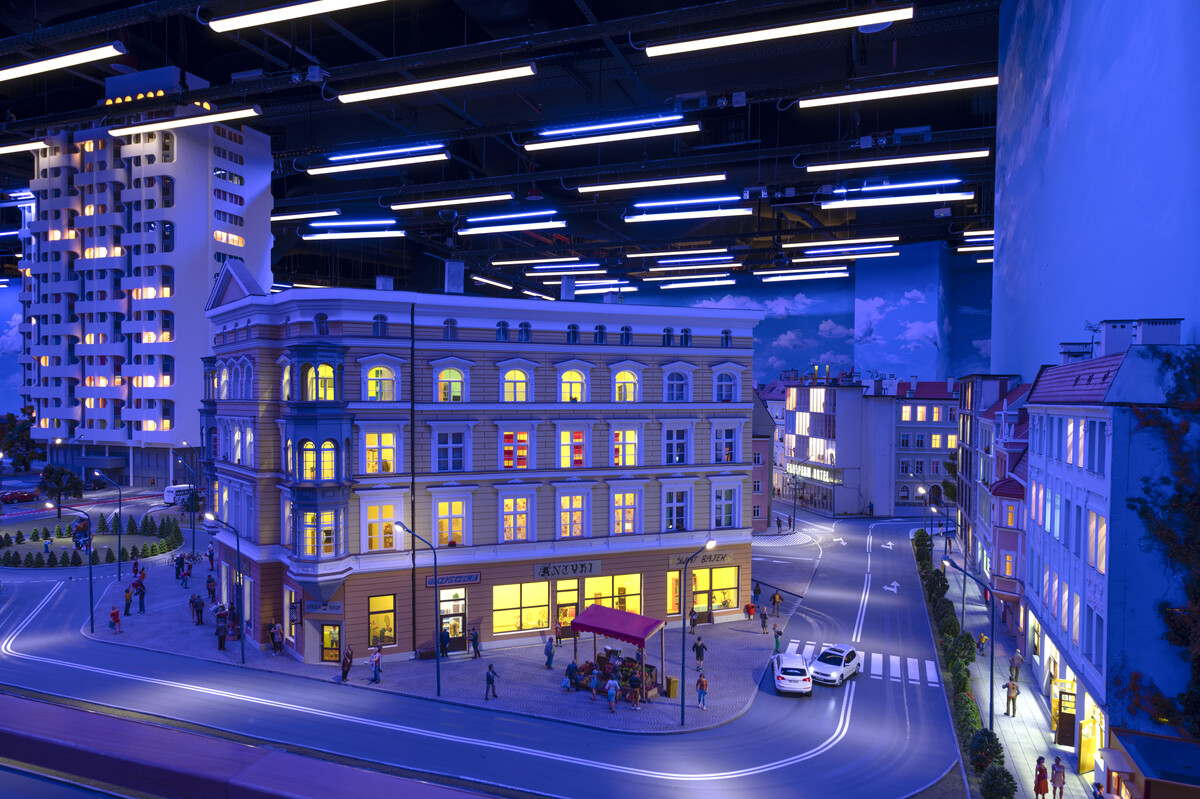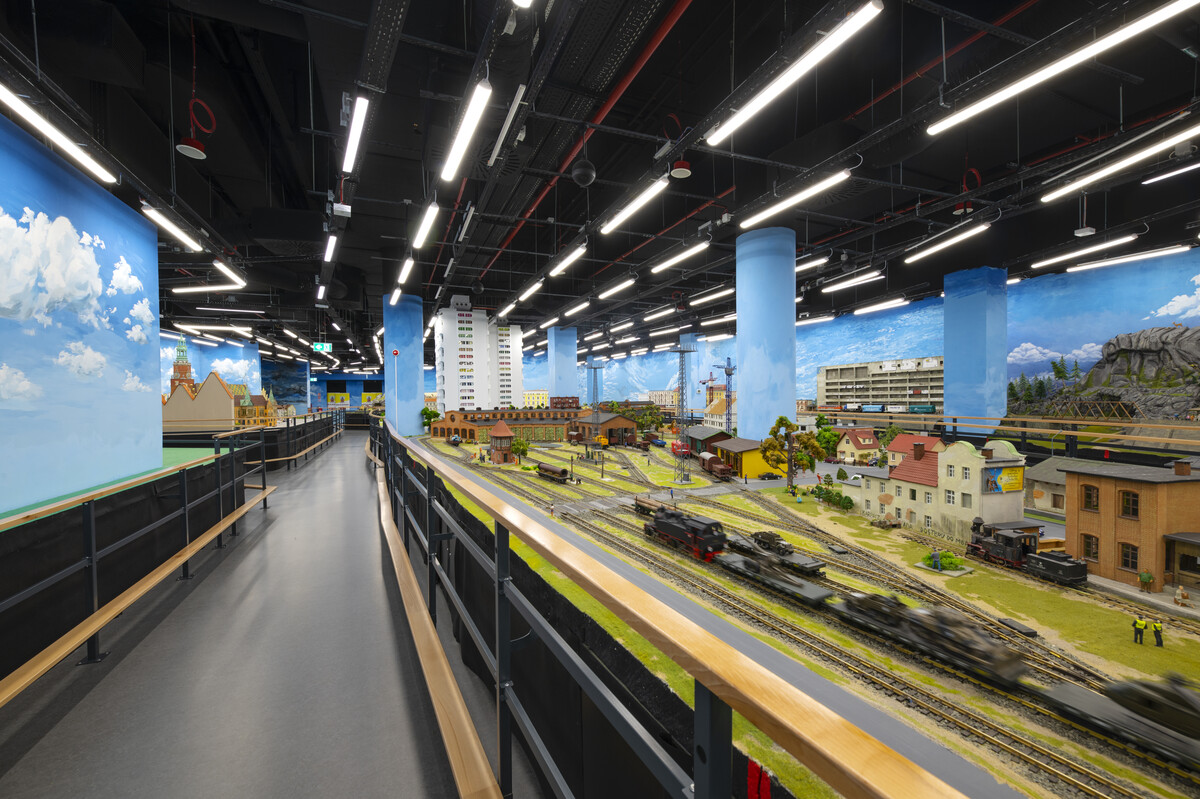 On 900 m2 in a landmark building in Wrocław - the Sky Tower - there is the largest model railway in Poland, made in a scale of 1 to 25. The popular and well-known facility called Kolejkowo has been moved to a new location.
Here, visitors can also see the "Sedesowce", i.e. Wrocław's Manhattan, the town hall, railway station and other architectural gems of the Lower Silesian capital. There was no shortage of moving parts in the mock-ups, which replicate everyday life in a miniature version with trains, moving cars or floating ships. The cycle of the day feature was also implemented, and with it the lighting of lanterns, lights in buildings and cars.
Kanlux luminaires had an absolute honour of providing main lighting of the entire Kolejkowo.
Products from the Kanlux Factory were incorporated into the design of this project, most notably ALIN LED in various lengths and in two colour versions: white and black.
KANLUX ALIN is a luminaire that we created according with the client's project specifications. It is designed and manufactured at the Kanlux Factory, which allows us to tailor it to the individual needs of every single customer and every single project. This solution offers the opportunity to create a uniquely tailored lighting system. With Kanlux ALIN LED luminaires, we have managed to achieve light lines that illuminate the interior without any glare.
In addition, Kanlux Benoi panels and Kanlux BLINGO plafonds were used in the design.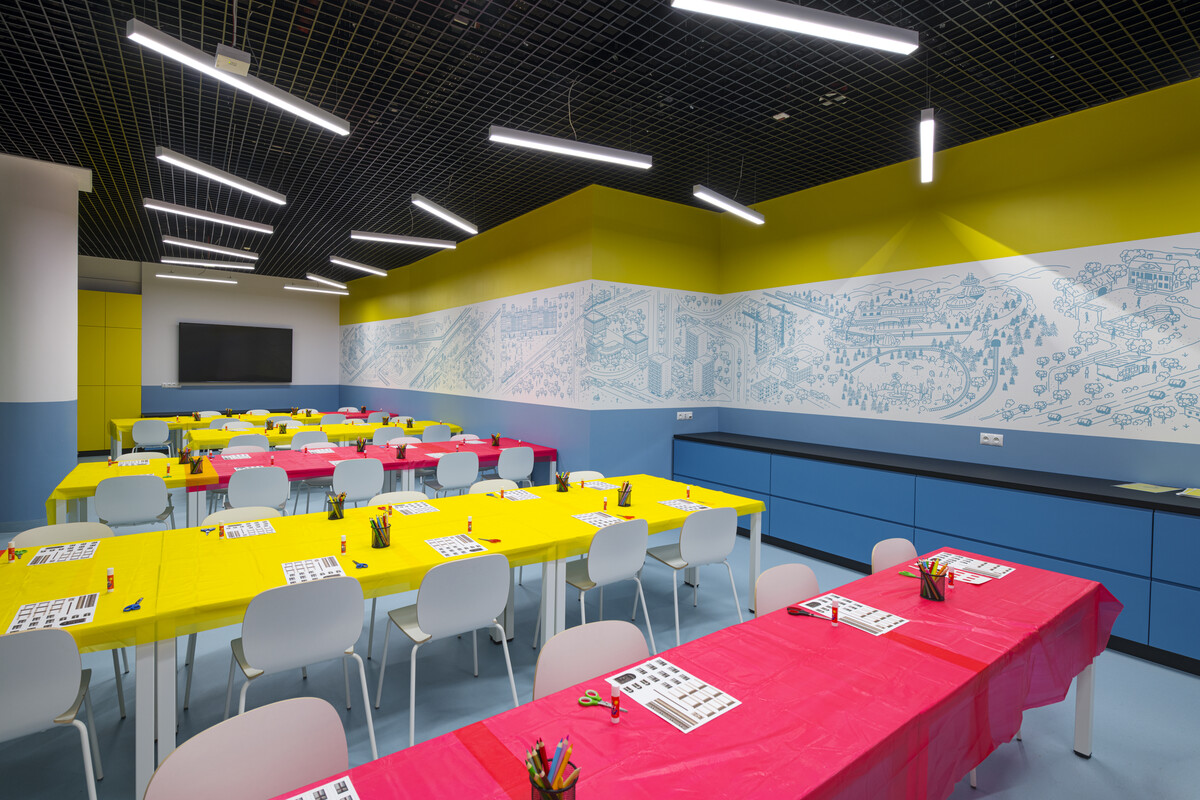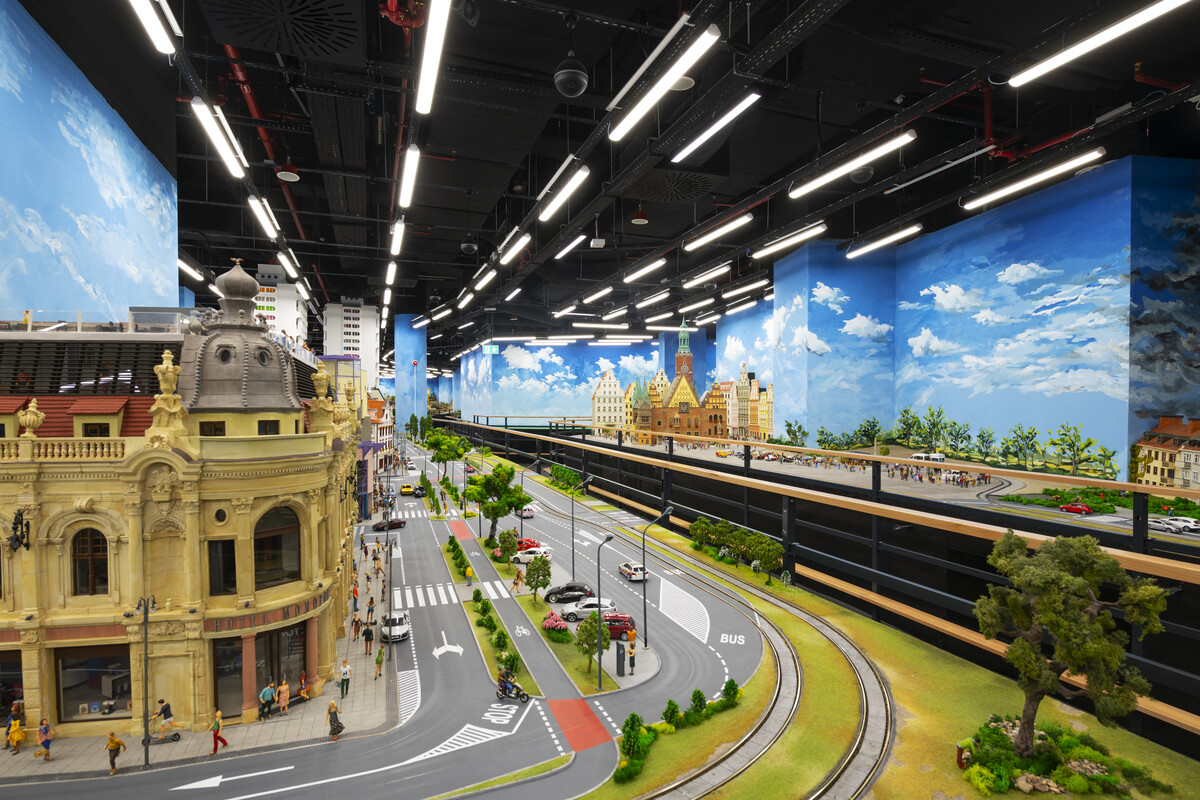 Would you like to know how our lighting arrangement actually turned out? Come and see it for yourself and visit the exhibition, which you can do almost without any restrictions every day from 10 am to 6 pm.
Other projects in this category