LED strips and profiles
Outdoor lighting
Garage and driveway
Garden and elevation
Hotels and restaurants
We're bringing lighting to holiday apartments - Koło Brzegu by Nickel
New additions to Podczele in Kołobrzeg are new holiday flats that function as "rent like home". This solution is already very popular in Poland and it's still growing; among both - homeowners and holidaymakers who are looking for places of this type. We had the opportunity to work on that project. Check out the lighting solutions we decided to implement.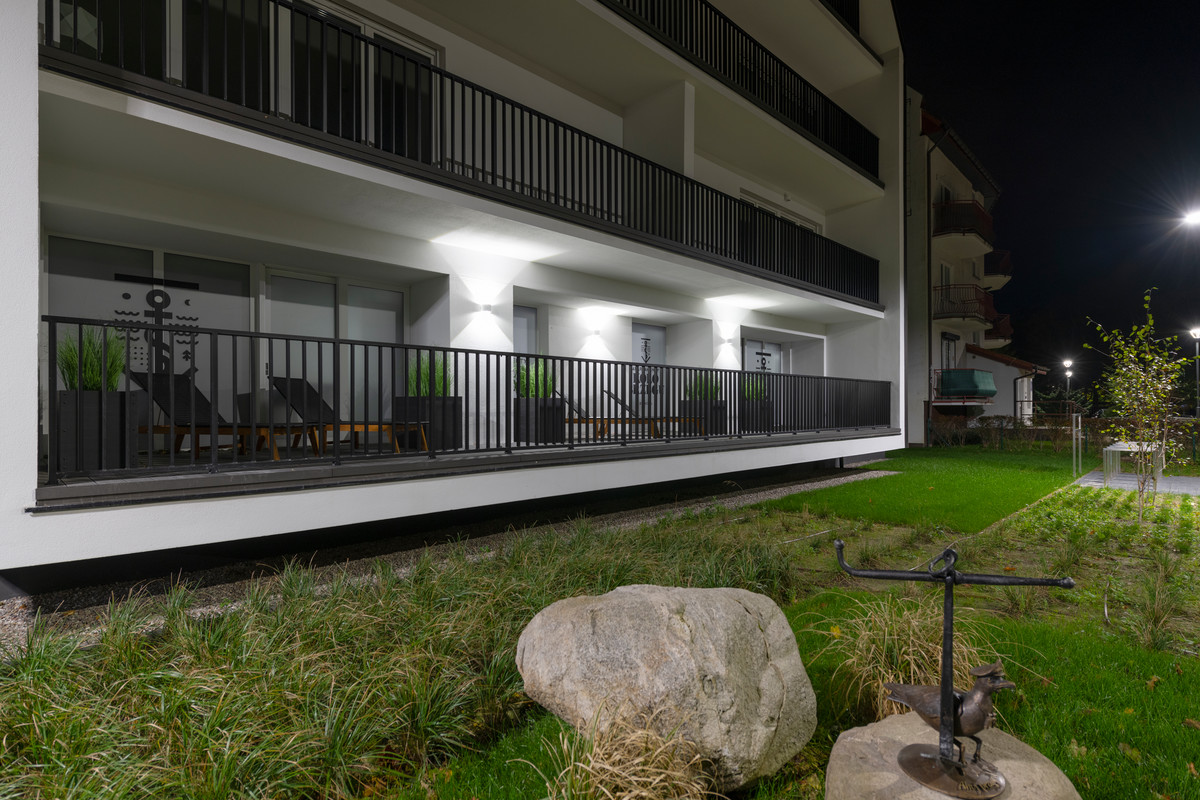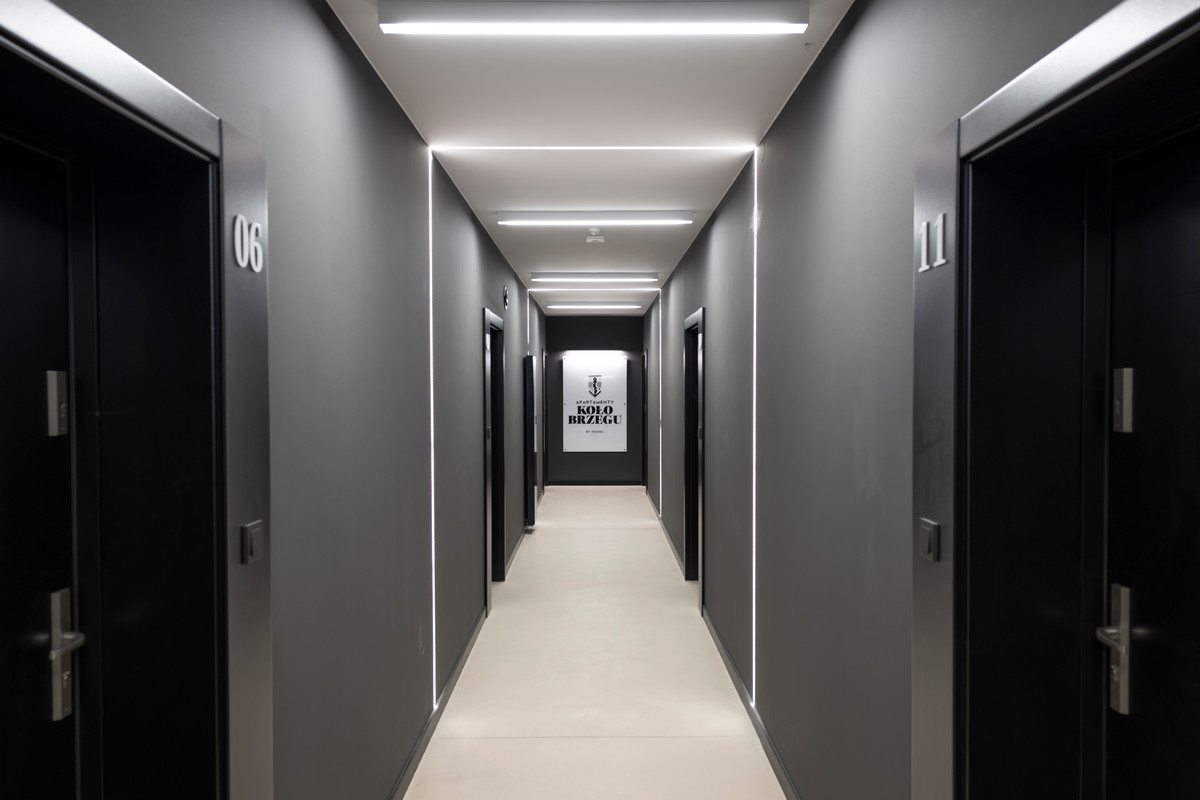 Koło Brzegu are premium investment flats with a shared lobby space, a FUN and SPA area with a "solar lounge", sauna and jacuzzi. These two facilities are linked by underground garages.
The main premise of this investment can be encapsulated in one sentence: "Rest or Earn" .
The original and well-thought-out body of the buildings conceals beautiful interiors - illuminated by Kanlux solutions.
The developer gave us the task of illuminating the common areas of these apartment buildings, i.e. the lobby area, passageways, underground garages, as well as lighting around the SPA zone.
We created them based on an architectural design, factoring in both visual and technical parameters. For this project, we selected luminaires of a modern design, which fit perfectly with the whole feel of these interiors.
The representative undertone of the lobby interiors is amplified by luminaires from the Kanlux ALIN4LED series. From this zone, we move seamlessly into the passageways, where the same luminaires also light our way, along with some additional lighting effects, accentuated by LED strips to create light tunnels.
Kanlux REKA LED luminaires have been integrated perfectly into the SPA area, where we have created a unique atmosphere that helps us relax through non-intrusive spotlighting on the walls and also in the floor (with Kanlux MORO luminaires).
The lighting gives the interior a cosy feel, while emphasising positive atmosphere of this place.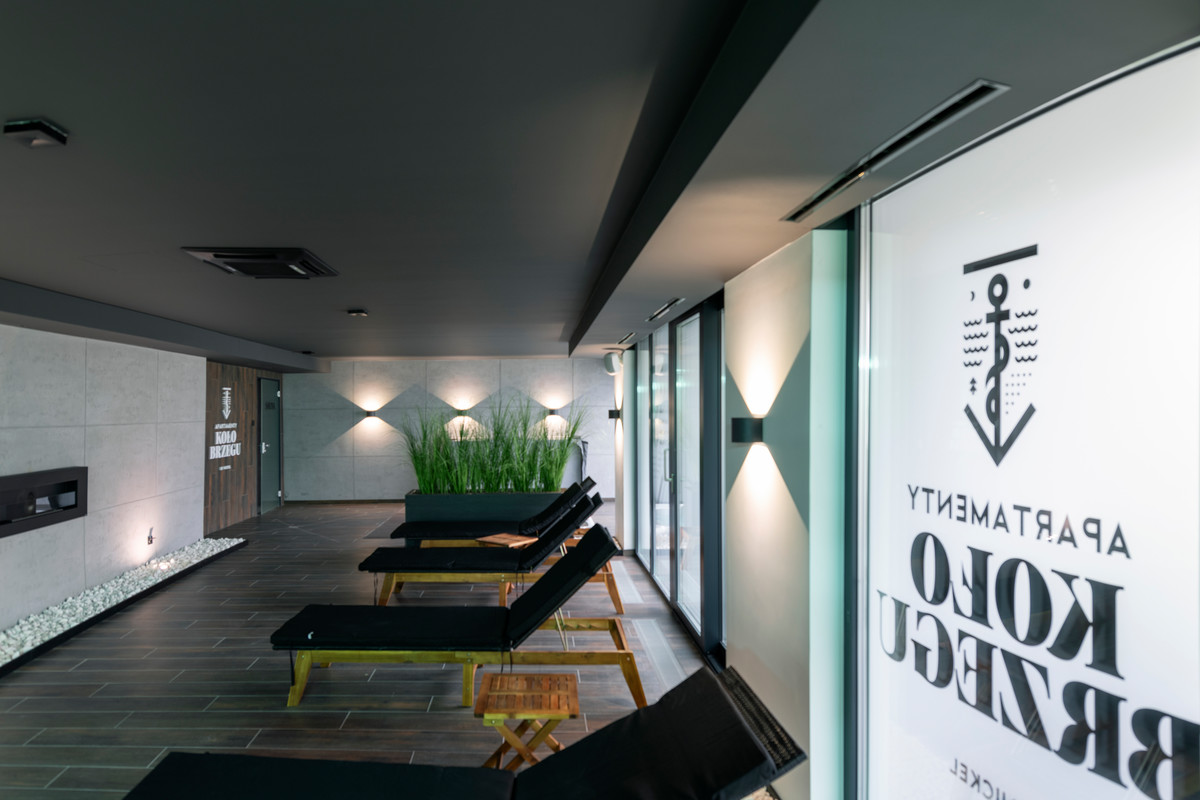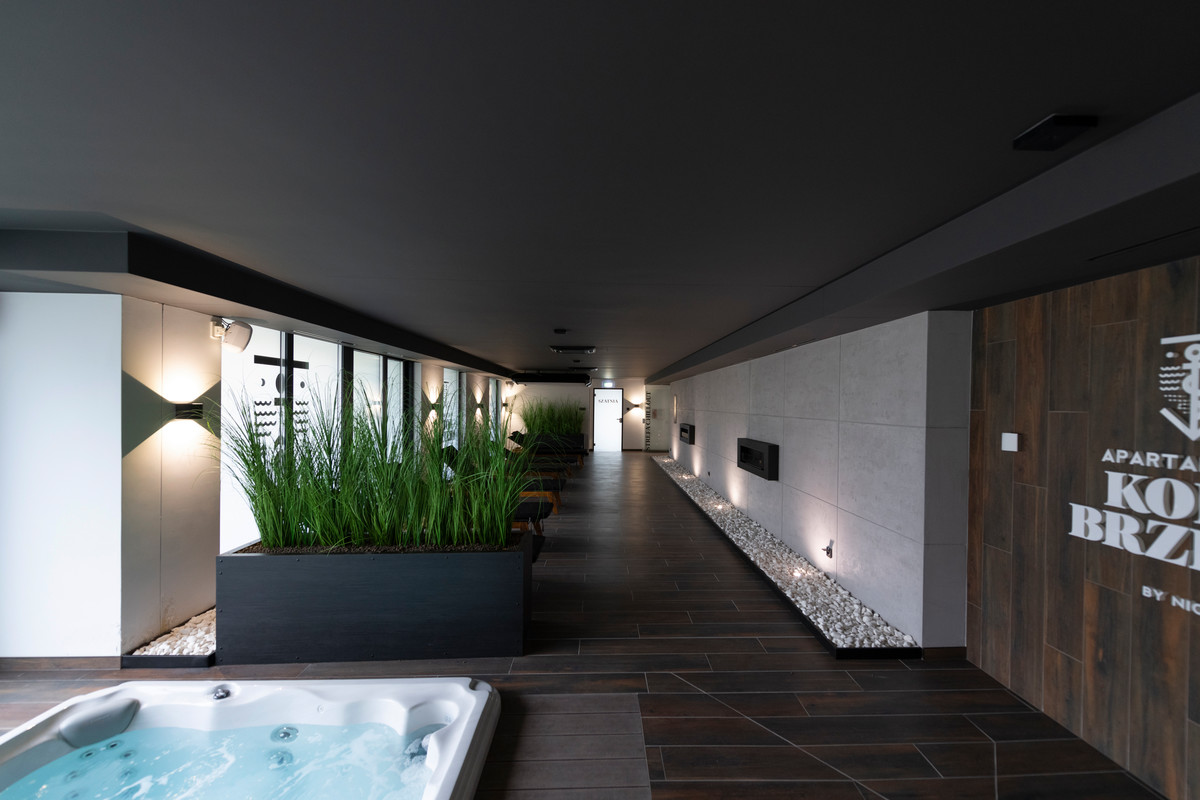 In utility rooms, our Kanlux VARSO LED hermetic plafonds are responsible for the correct lighting; this is a family of hermetic plafonds with an integrated LED light source. The milky lampshade, which comes with the luminaires, disperses the light evenly and does not cause any glare.
In underground garages, we opted for the proven Kanlux MAH PLUS 4LED solutions with their main advantage - they can use T8 led light sources. Due to its high sealing parameters (IP65), it is the perfect solution for lighting underground garage spaces or car parks.
For our team, every project, regardless of its square footage, is a valuable experience and an attempt to fulfil different expectations. We focus on reliability, comprehensive lighting solutions and good service.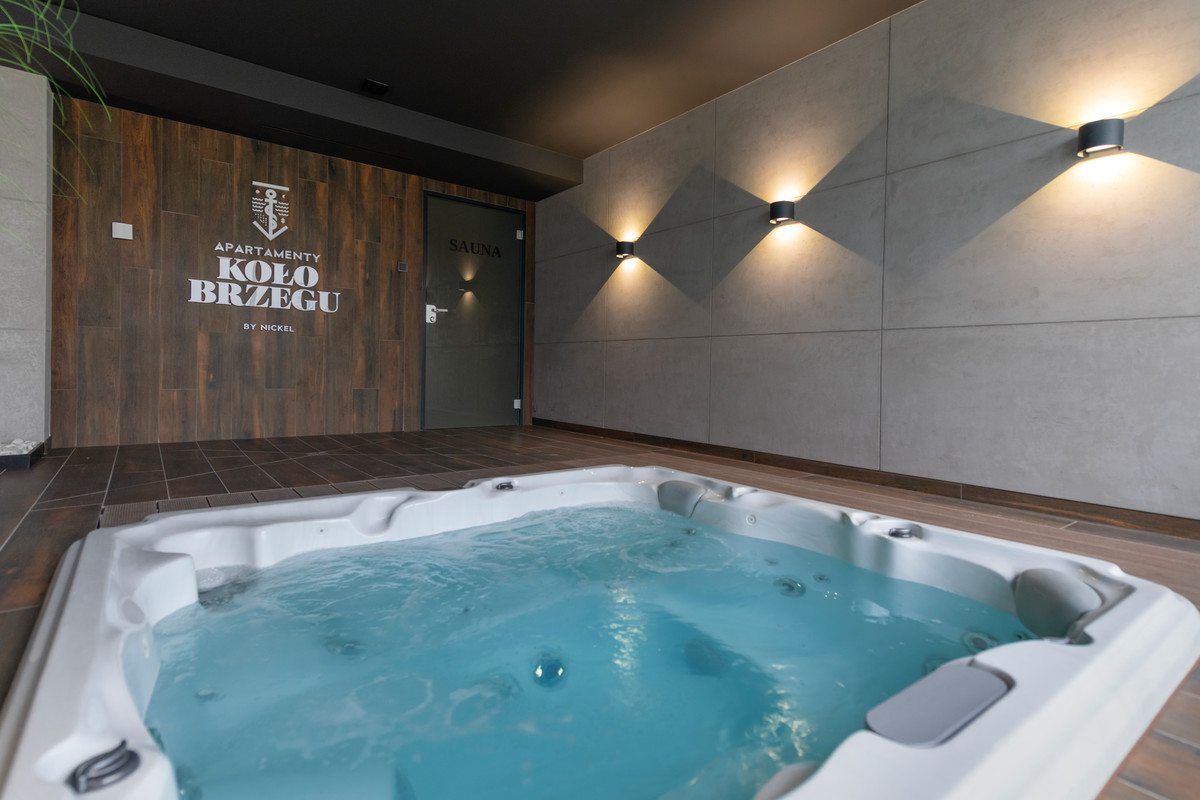 Other projects in this category