Special-purpose light sources
Kanlux solutions at the Łódź Olechów locomotive depot
In the modernization of lighting hall D of the Łódź Olechów locomotive depot, belonging to PKP Cargo, we have proposed Kanlux EURO and Kanlux ANTRA luminaires. We have both designed a new lighting system and supplied luminaires that meet the requirements of standards for industrial applications.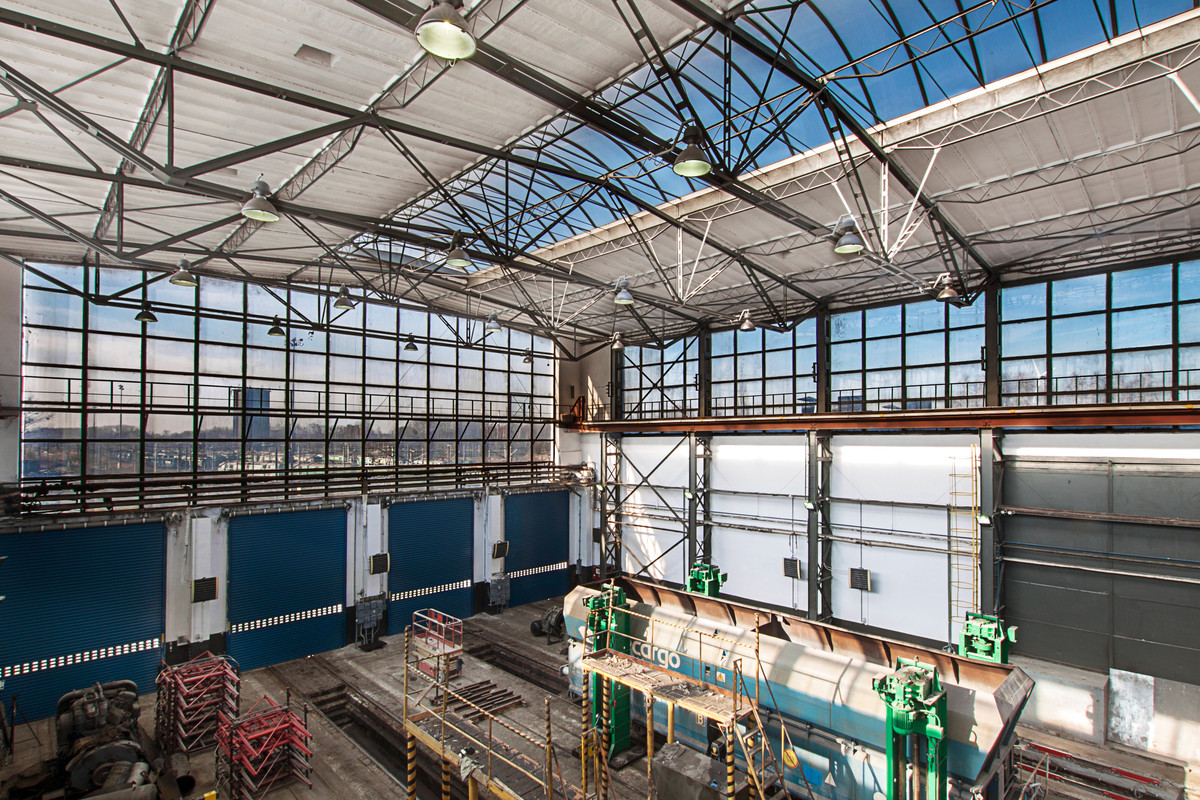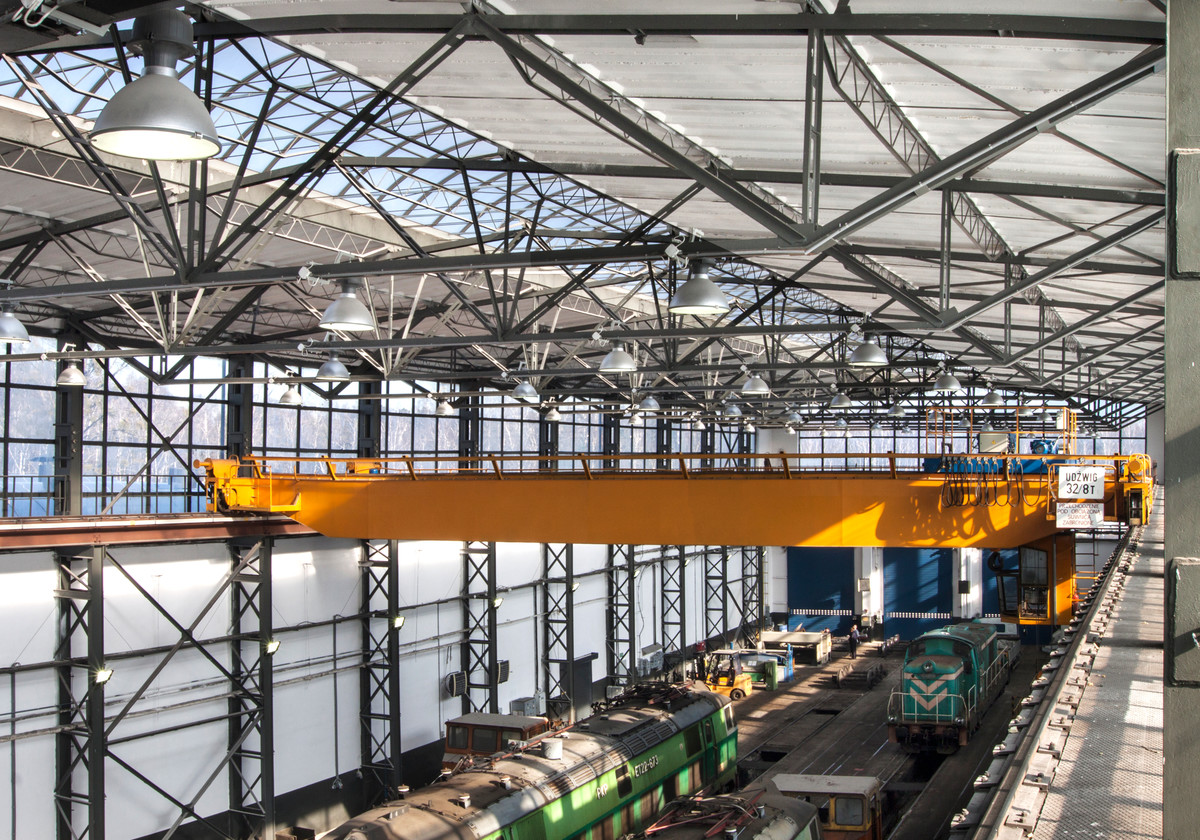 Kanlux EURO luminaires and Kanlux ANTRA floodlights, which were used in the buildings of the Łódź railway terminal, are dust-resistant. They also provide effective protection against water splashes (IP54 for Kanlux EURO and IP65 for Kanlux ANTRA). The efficiency and durability of both models make them suitable for areas such as production halls, high bay warehouses, sheds, roofed warehouses or workshops.
Before the modernization, the main hall lighting consisted of lamps with mercury bulbs. They were suspended from the roof truss structure and, to provide more light in the workplace, underneath the crane. Side lighting consisted of street mercury luminaires mounted on the pillars of the hall's load-bearing structure. The latter, placed on the booms, were set up so that their light mainly fell on the side walls and little light was given to the workplaces.
The task for us was to develop a comprehensive modernization of lighting in the locomotive depot. We have opted for changes in both the type and layout of the luminaires. The solution is based on the modelling of preset levels of light intensity on the working surfaces. The difficulty was primarily in developing a solution that ensures that vehicles are properly lit from above and from the side. Therefore, the lighting was divided into two sections.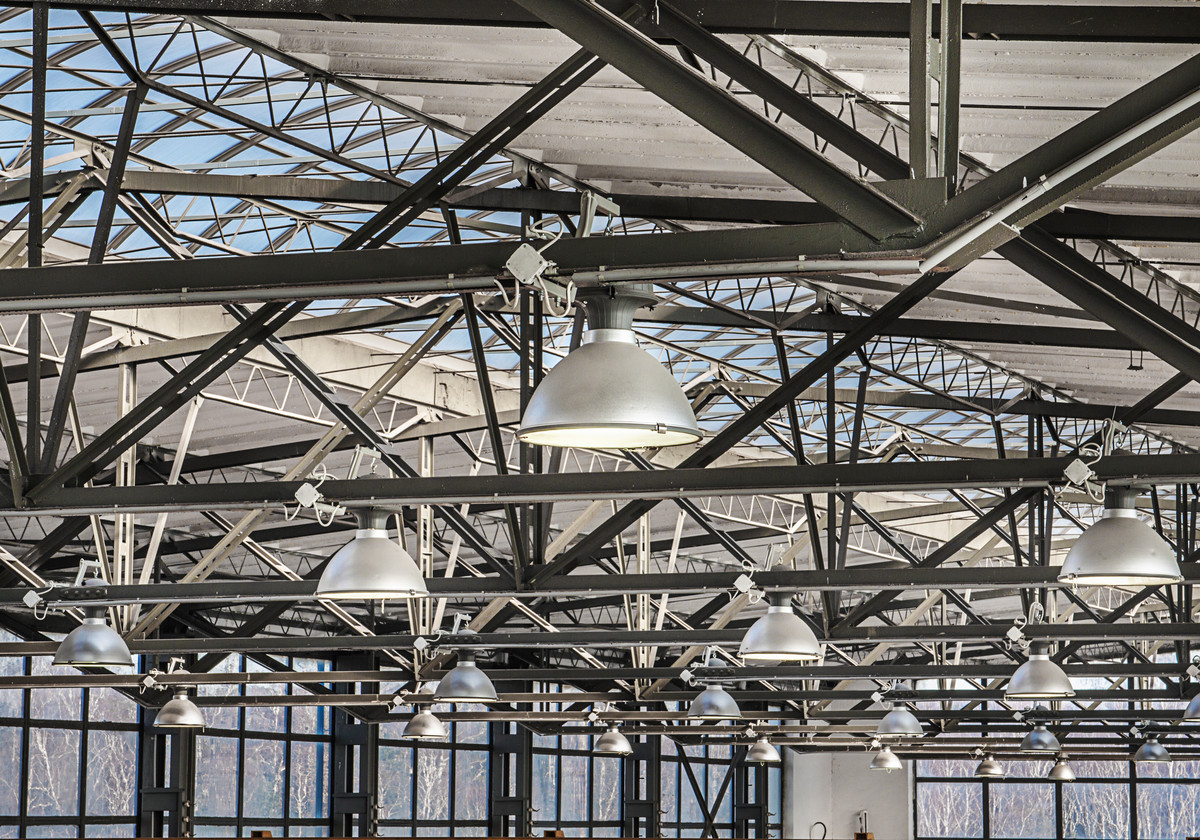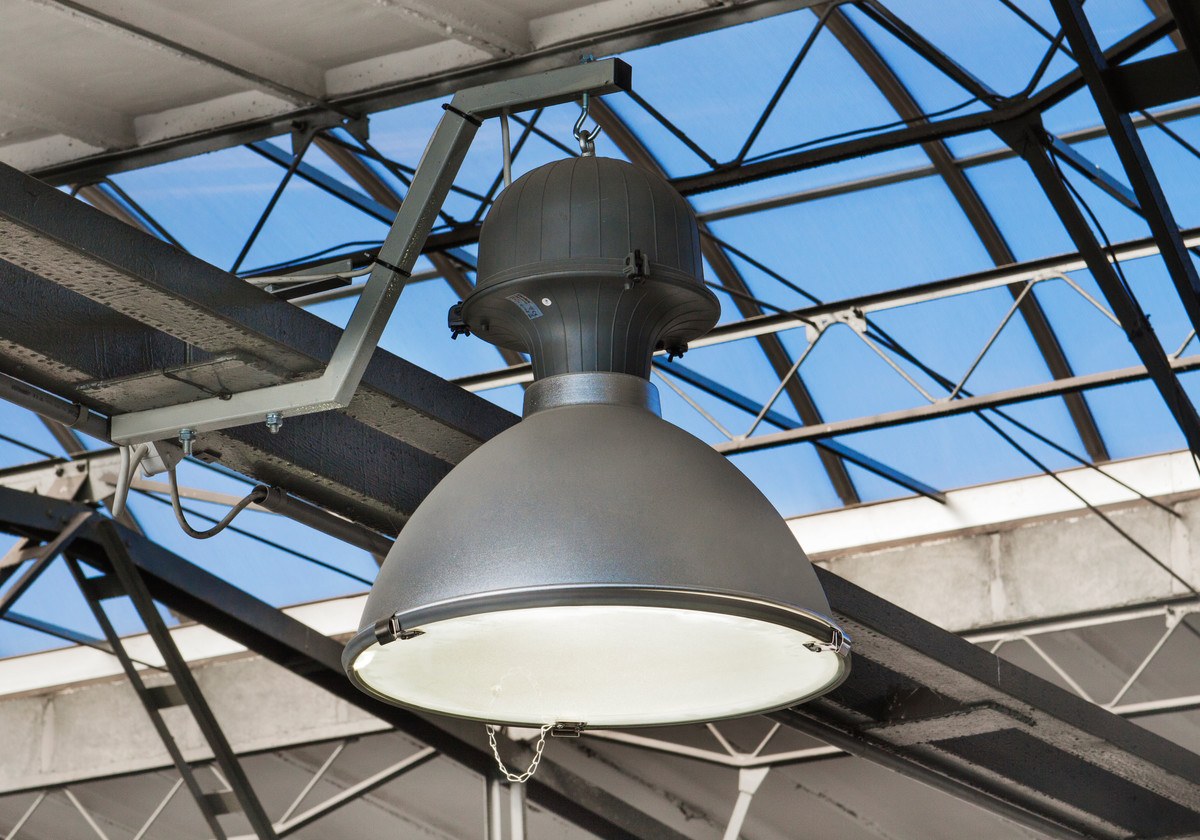 The first section is top lighting, which we have implemented using Kanlux EURO luminaires with metal halide sources. They provide very strong light, which is directed by a highly efficient aluminium reflector. An important feature is the ability to move the light source casing in relation to the reflector on the inner guide, so that we can obtain an optimal light distribution adapted to the height of the luminaire suspension.
The second section is Kanlux ANTRA LED floodlights. Mounted on the trusses of the hall structure, they directly light the areas of daily repair and overhaul work. The mounting brackets of the luminaires allow the direction of light to be freely adjusted, which contributes to their optimal use. The advantage of this solution is the minimization of shadows (light falls from above and from the side). Another positive effect of the modernisation is the increase in the colour-rendering index Ra, which for mercury sources is about 45, and for metal halide lamps it exceeds 80. This is essential for safety when connecting electrical and control systems, where colour-coded cables must be routed to the correct locations in control cabinets.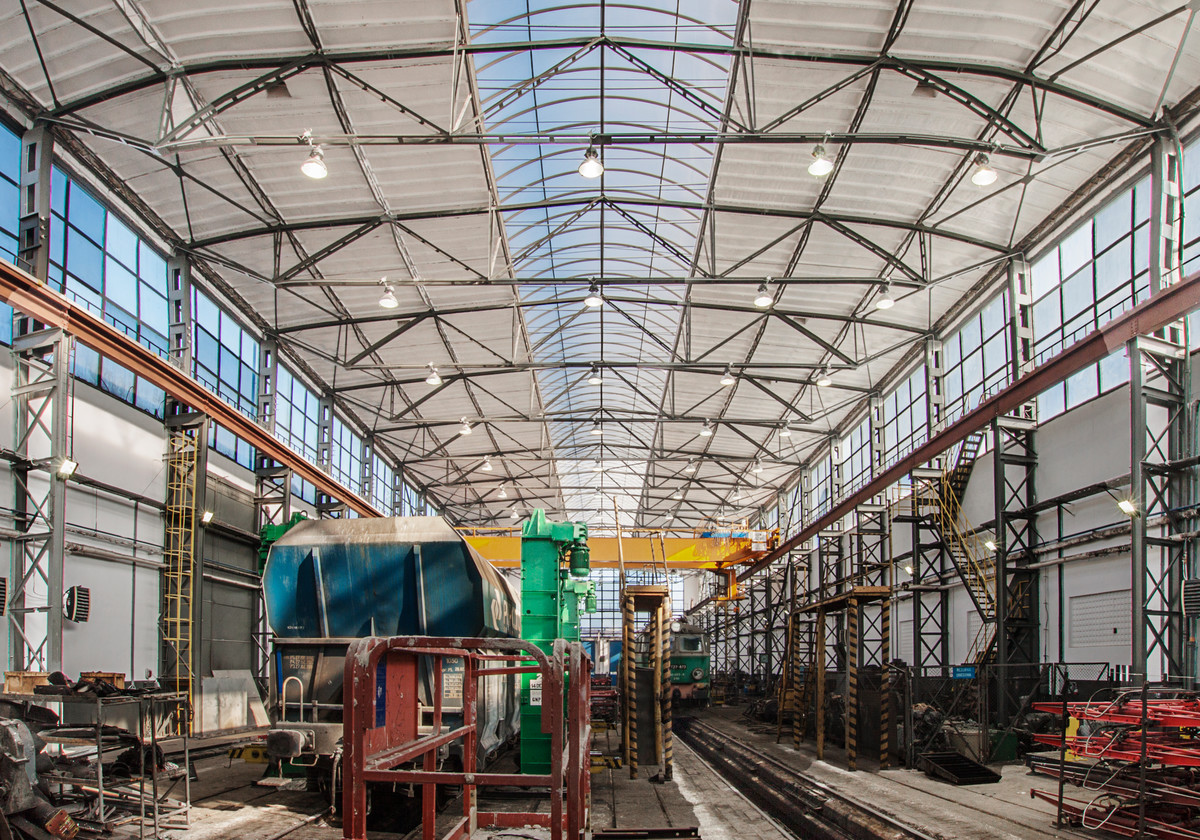 Products used in this project
Other projects in this category