Special-purpose light sources
Teaching room lighting is challenging. For us it was a light pleasure!
Lighting of educational institutions is one of the most difficult tasks for a designer. The experience and knowledge of regulations, as well as the sense of aesthetics of the designer, plays an important role here. We are faced with the task of lighting the kindergarten at Akademia Wesołego Przedszkolaka.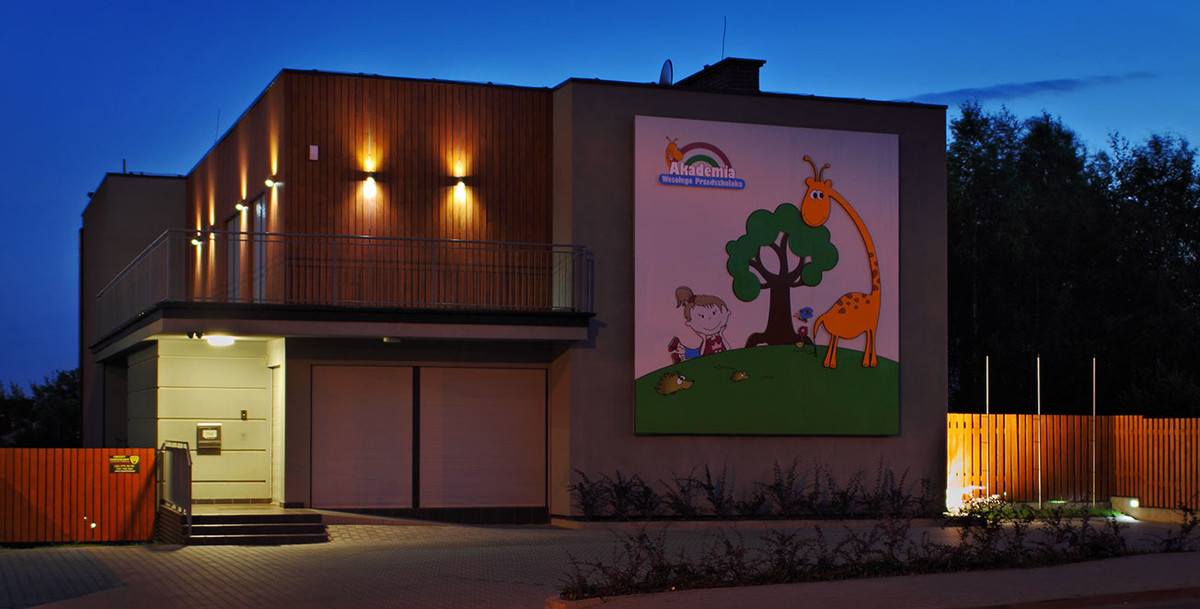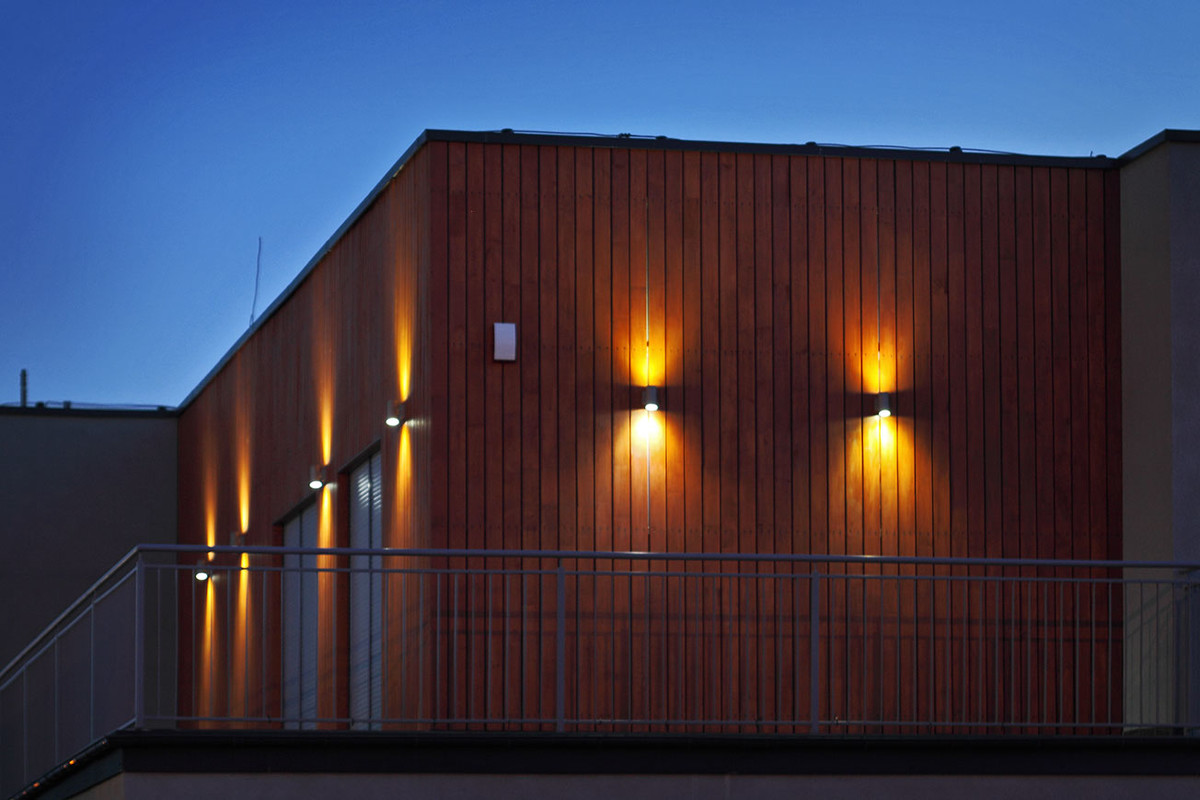 In the Akademia Wesołego Przedszkolaka kindergarten in Katowice , we lit both the building itself and the classrooms. In the project, we also included passageways, administrative and sanitary rooms, and equipped them with luminaires. The investor wanted to arrange interesting light accents on the wooden elevation. This effect was achieved thanks to Kanlux BART luminaires in the top-down option. When lit up, the luminaires create beautiful light reflections and illuminate the beauty of natural wood.
When designing teaching rooms, it is very important to avoid the effect of glare, i.e. improper distribution of light. This is especially important when lighting computer workstations, but also in any workspace where luminaires should be equipped with appropriately shaped louvres.
In this project, Kanlux NOTUS 4LED louvre luminaires with Kanlux T8 LED GLASS sources were used. We use artificial light as a supplement to daylight, so we used light sources with a colour temperature of approx. 4000K to ensure maximum comfort for the children and teachers.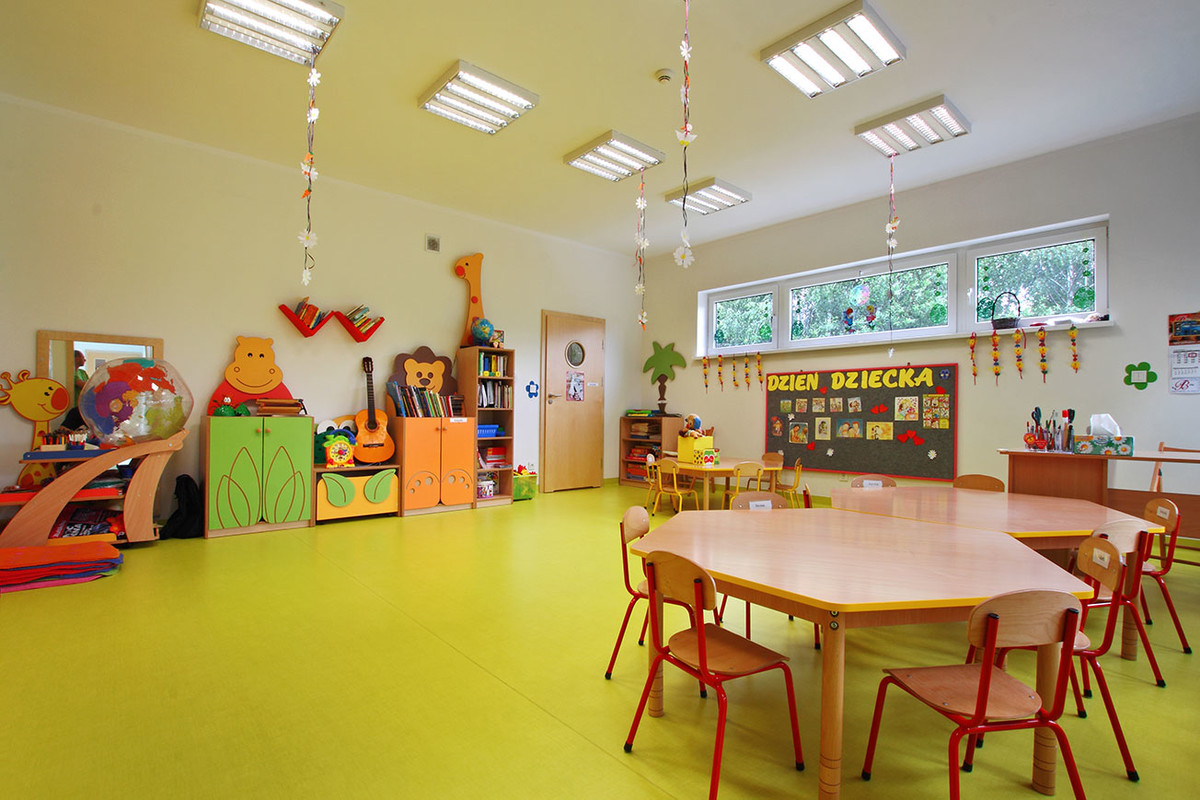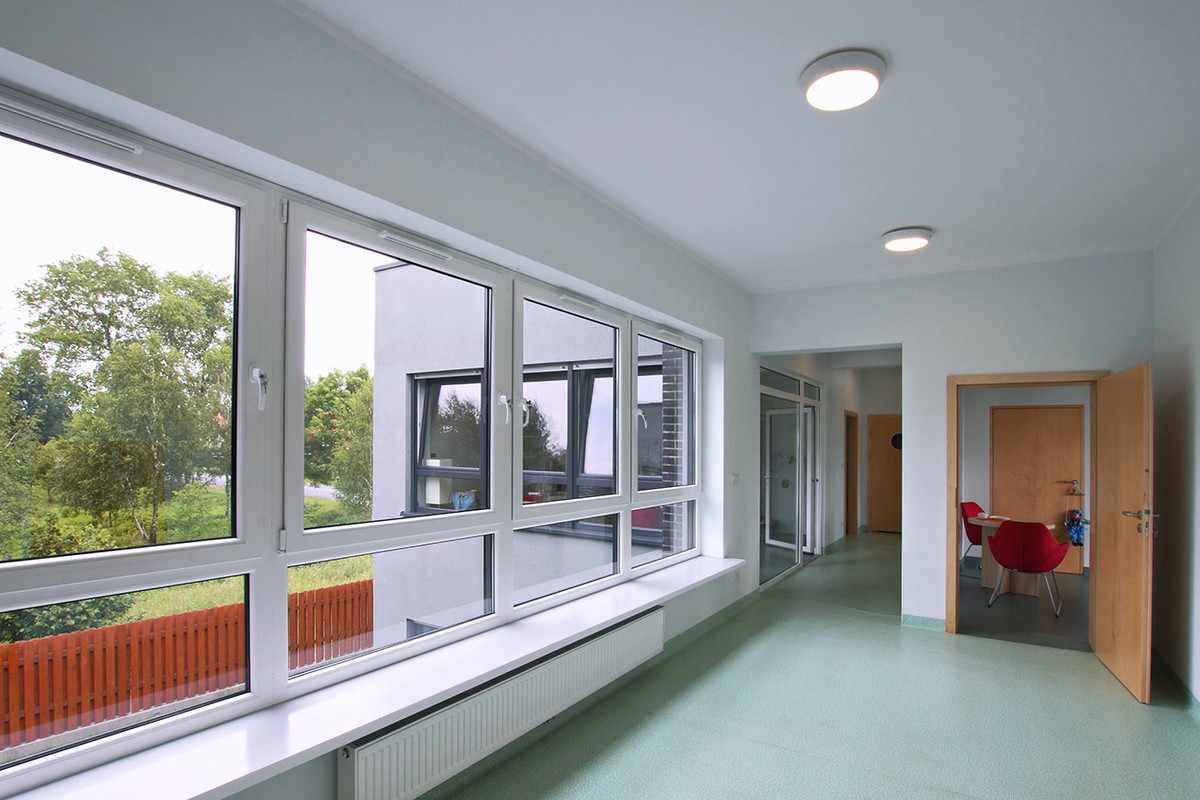 In the passageway on the staircase, we used Kanlux ALDO 4LED luminaires with Kanlux T8 LED GLASS light sources. The luminaires connected in lines give a very interesting light effect. The Kanlux DABA luminaire with movement sensor is ideally suited to the reception desk and communication routes, as well as in bathrooms. Thanks to its high degree of ingress protection and impact resistance, it is a good choice in such places.
At the entrance to the building, in the roofing, we used a hermetic Kanlux MARC luminaire with Kanlux ALER movement sensor. Thanks to the movement sensor, the luminaire reacts to movement and switches on when needed.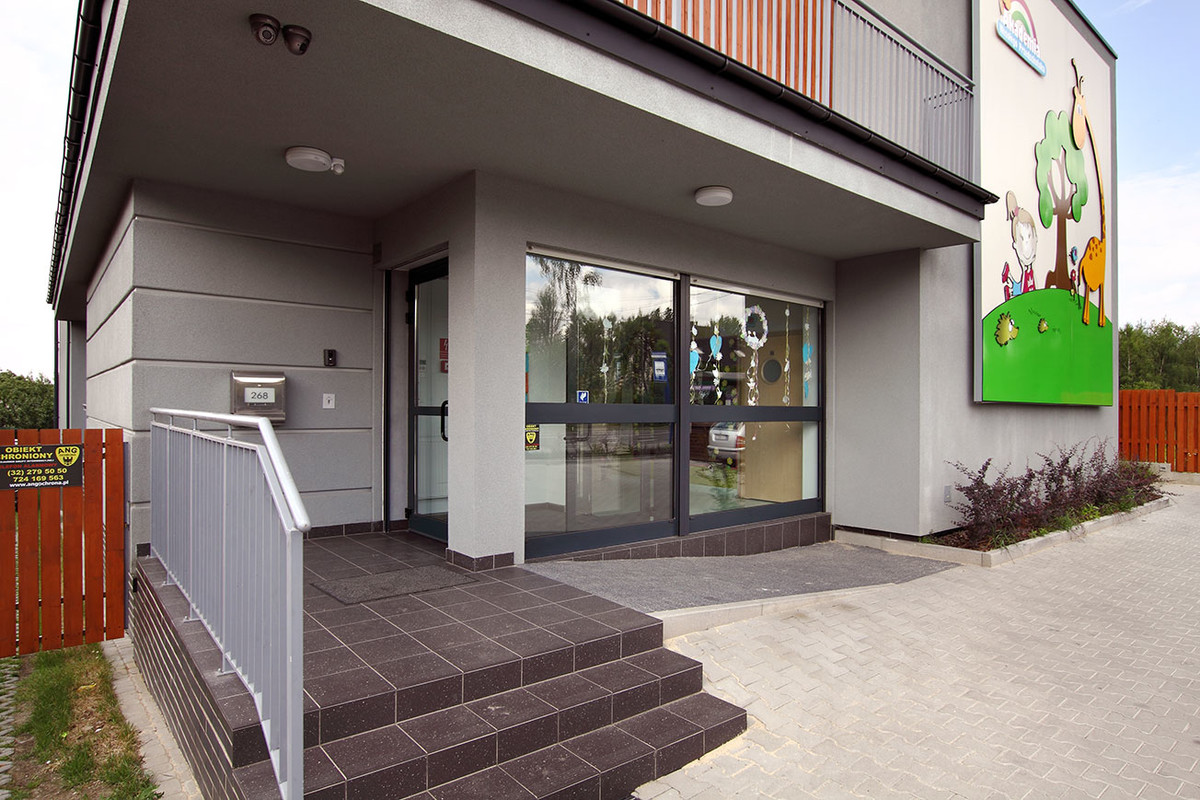 Products used in this project
Other projects in this category