Special-purpose light sources
Study
Office lighting
Modernisation of an office building from the 1970s in Gorzów Wielkopolski
The office building of the "Stilon" Synthetic Fibres Plant was constructed in 1973. In the 1970s, the building's façade was considered to be avant-garde. However, after forty-six years, the façade of the building began to deviate significantly from today's standards of modernity and the deteriorating technical condition of the property had a negative impact on the image of the area.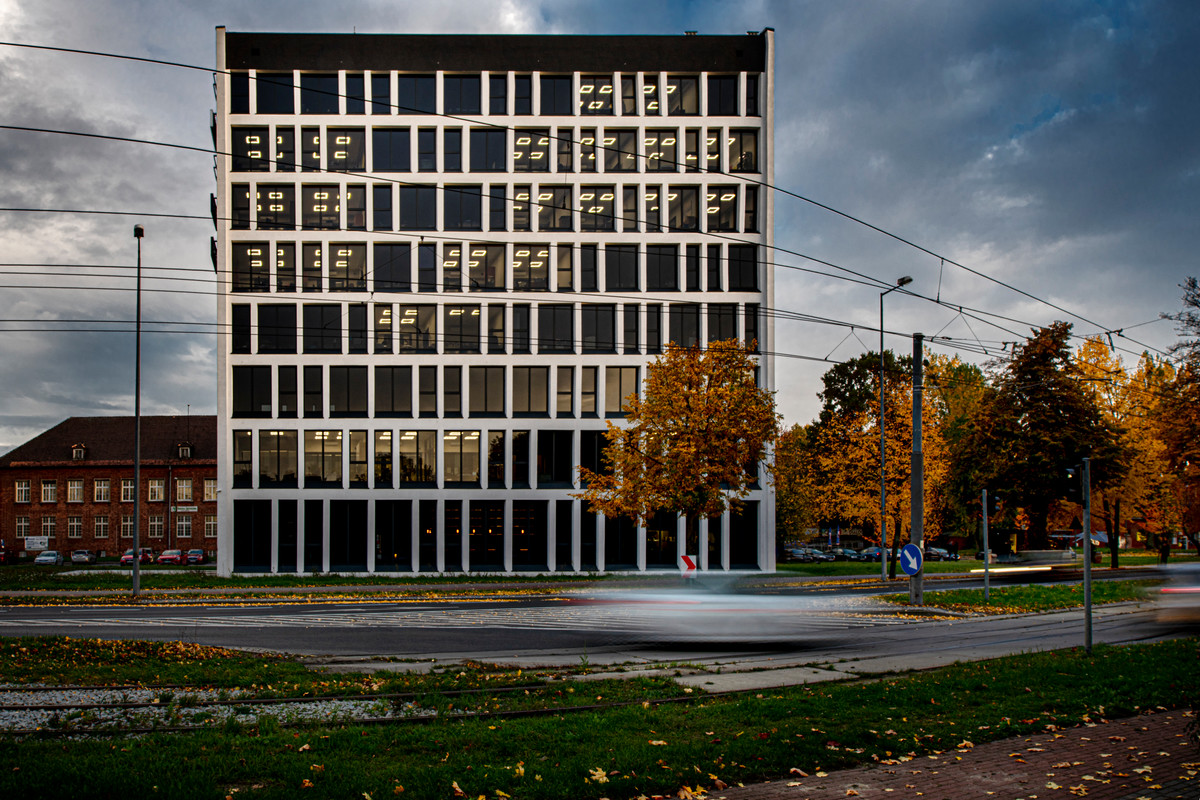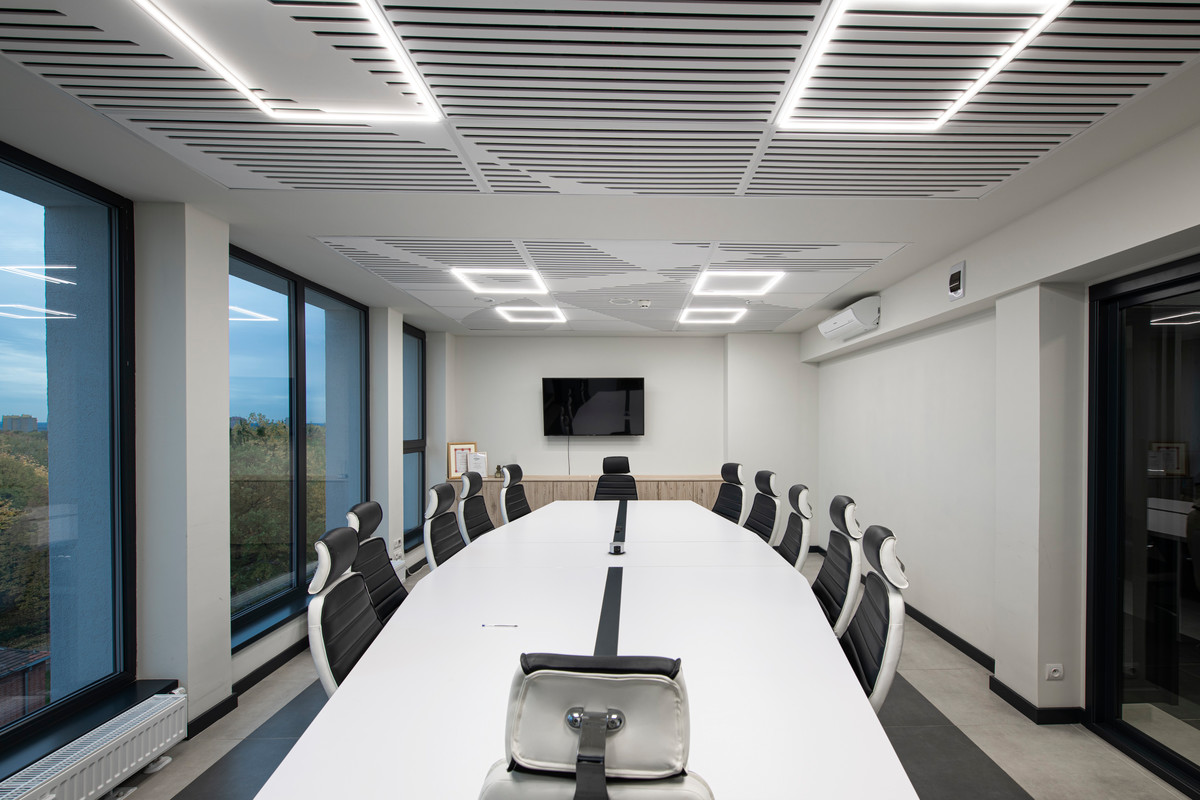 The modernisation of the building began in 2017. In the first stage of the works, the façade and all installations got replaced. The layout of the rooms has also been changed into a modern one with conference rooms and open space offices. We were responsible, as usual, for the appropriate election of lighting.
The performance characteristics, quality and appearance of the proposed lighting were of great importance here - both inside and outside the building. Therefore, to complete the project we used LED panels in the form of frames - Kanlux AVAR.
The Kanlux AVAR frame, due to its high technical parameters and modern design, can be successfully used to illuminate offices, hotels or passageways. Its fresh and original design is also perfect for loft apartments. AVAR LED luminaires are easy to install.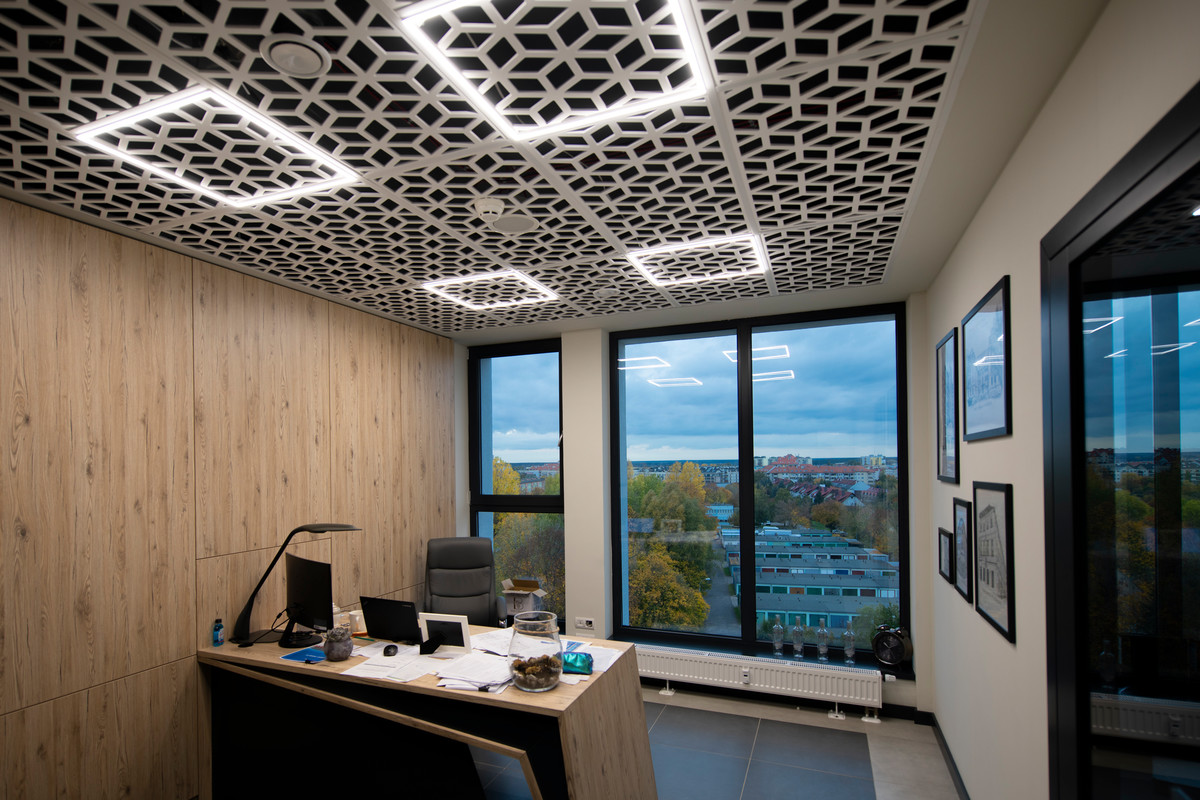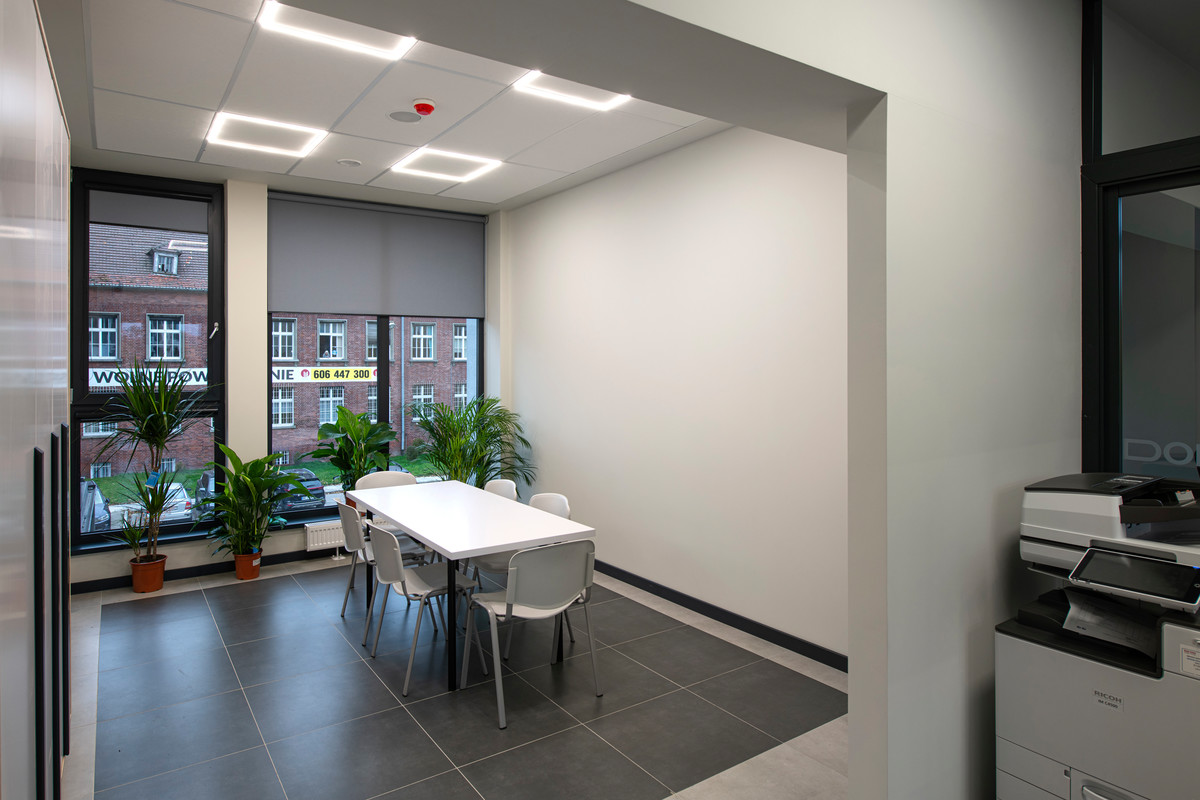 Once again, the lighting solutions chosen by us met all requirements of the investor and also fit into the modern concept of the design of the building. The building from the 1970s, after a successful modernisation, has become a modern G1 office building, which is a comfortable place for work and business meetings. Its contemporary fresh appearance was positively received by the residents of Gorzów Wielkopolski and has positively influenced the perception of the surroundings.
Other projects in this category