LED strips and profiles
Sklepy i butiki
See how florist's lighting affects first impressions
A florist's is a place where we come expecting ready solutions. Of course, before we find what we are looking for, we must break through the thicket of plants and floral compositions. A florist's is a place where it is difficult to focus on just one element. This is certainly due to the accumulation of many specimens of plants of different colours, often in a small area.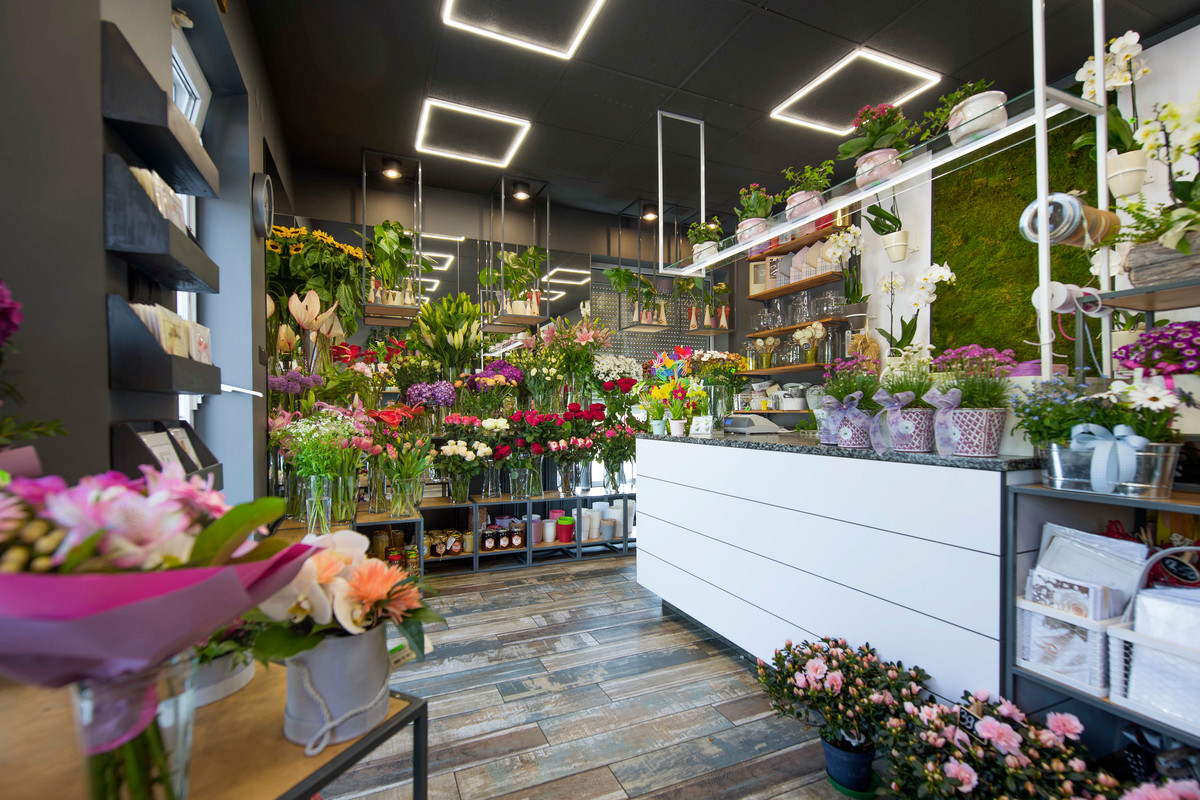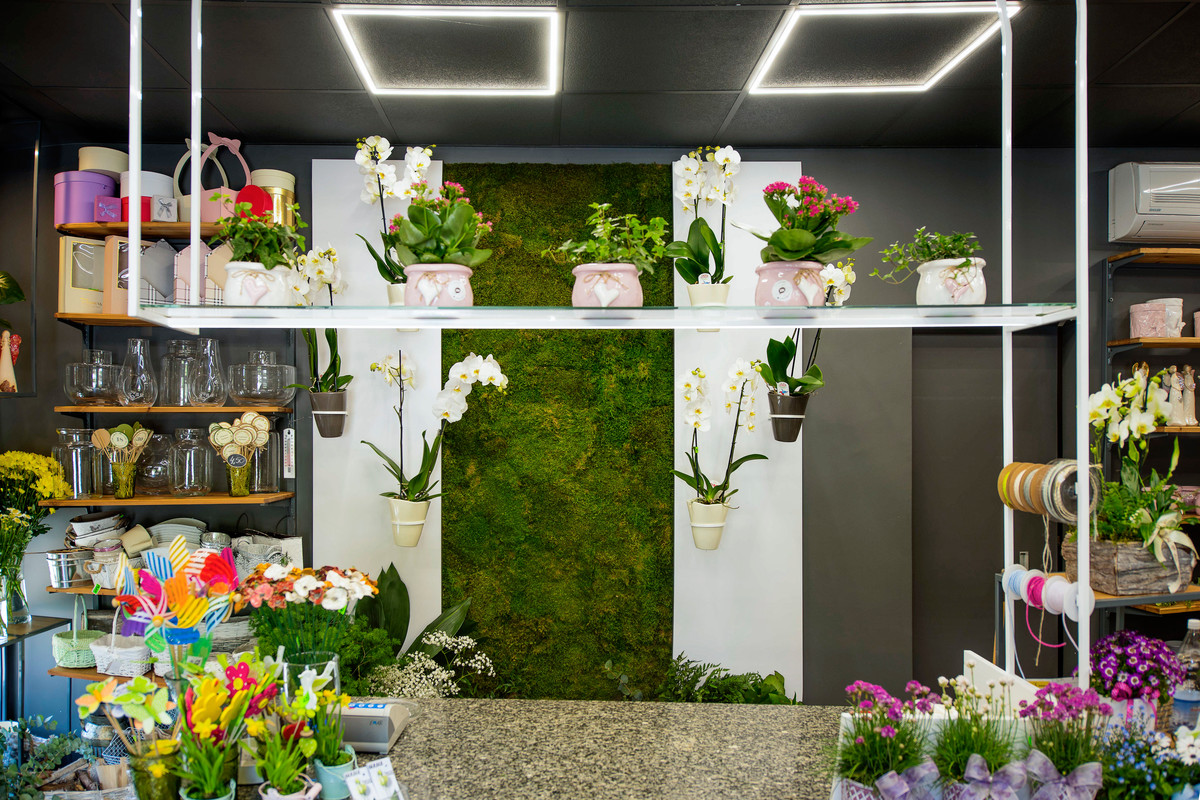 An important role in the development of a florist's is played by its surface, the furniture used, materials, as well as light - both natural, coming through the shop window - and artificial.
You can see how the owner managed to refresh the florist's in Śrem in cooperation with ED`Space interior architecture studio. Find out what elements managed to increase the attractiveness of the interior.
The entire space of the florist's is divided into several zones, and these are surrounded by a string of windows, thanks to which the interior is perfectly visible to passers-by. In the central part from the entrance you can see the wall of moss, in front of which is the heart of the florist's and this is where amazing floral compositions are made. Here, the light must bring out the whole range of colours. The remaining area was divided according to the types of plants. In the left part, we will find ready-made compositions of cut flowers. The maximum use of light was ensured here by incorporating a mirror on one of the walls, which allows light to be provided to more demanding plants. In the right part, you will find potted plants, decorative home accessories, as well as seasonal compositions such as Easter baskets with plants.
The interior is dominated by simple shapes, which, however, are softened by some additions. Hanging shelves, in combination with the main lighting with geometric shapes, harmonise the entire interior and bring order to the surface. This realisation benefited from the unique Kanlux AVAR LED panel in the form of a glowing frame has been used in the lighting of communication routes. Discreet when the light is off, after switching on it provides a lot of light. It is a modern alternative to traditional fixtures mounted in modular ceiling systems.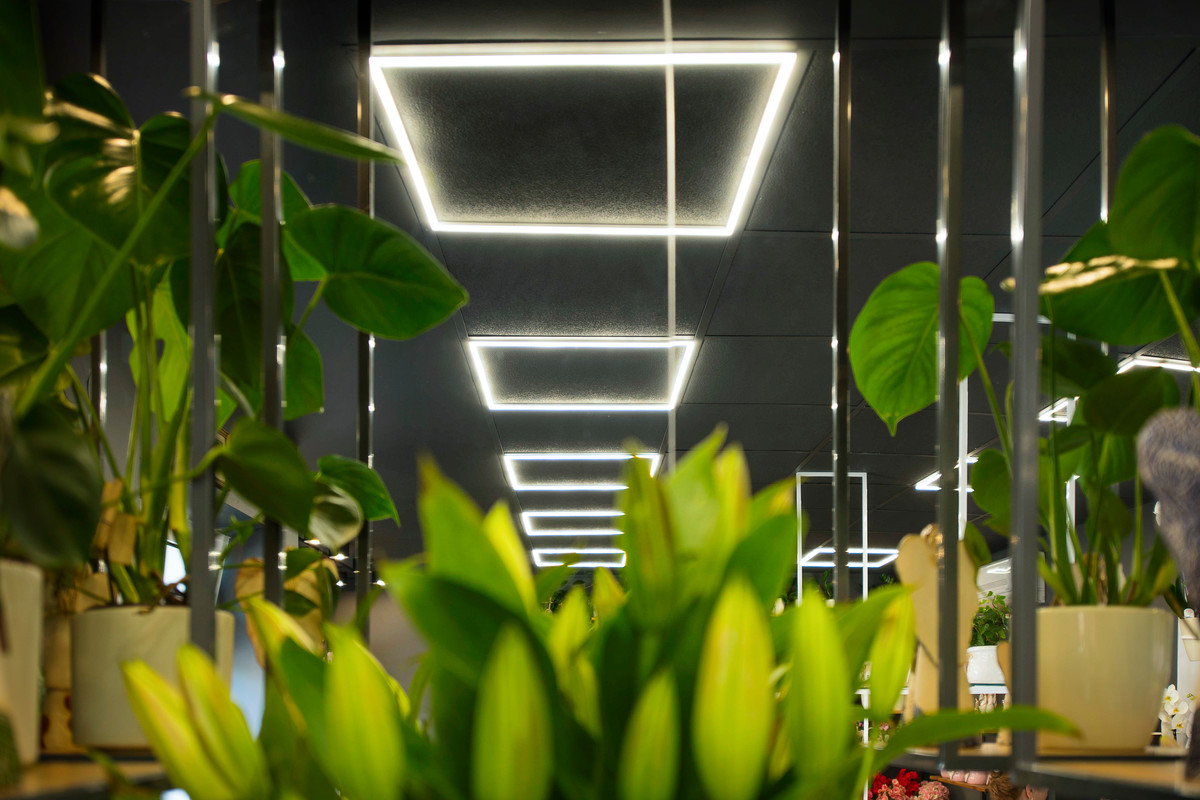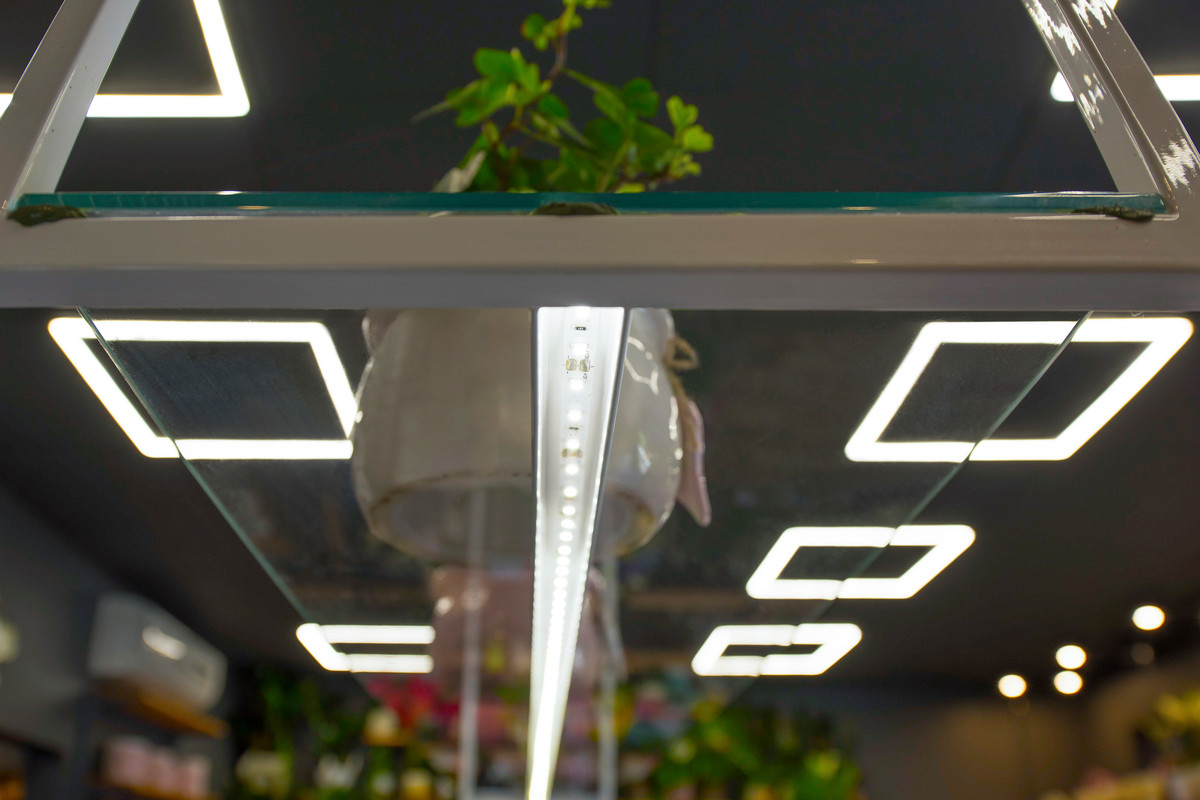 Over the worktop, the whole hanging shelf is lined with an LED strip, which acts as lighting for the worktop.
The basic assumption in the design process was to create a space that best exposes the aesthetic value of the flowers.
Properly selected elements of the arrangement of this space contributed to the new attractive florist's interior.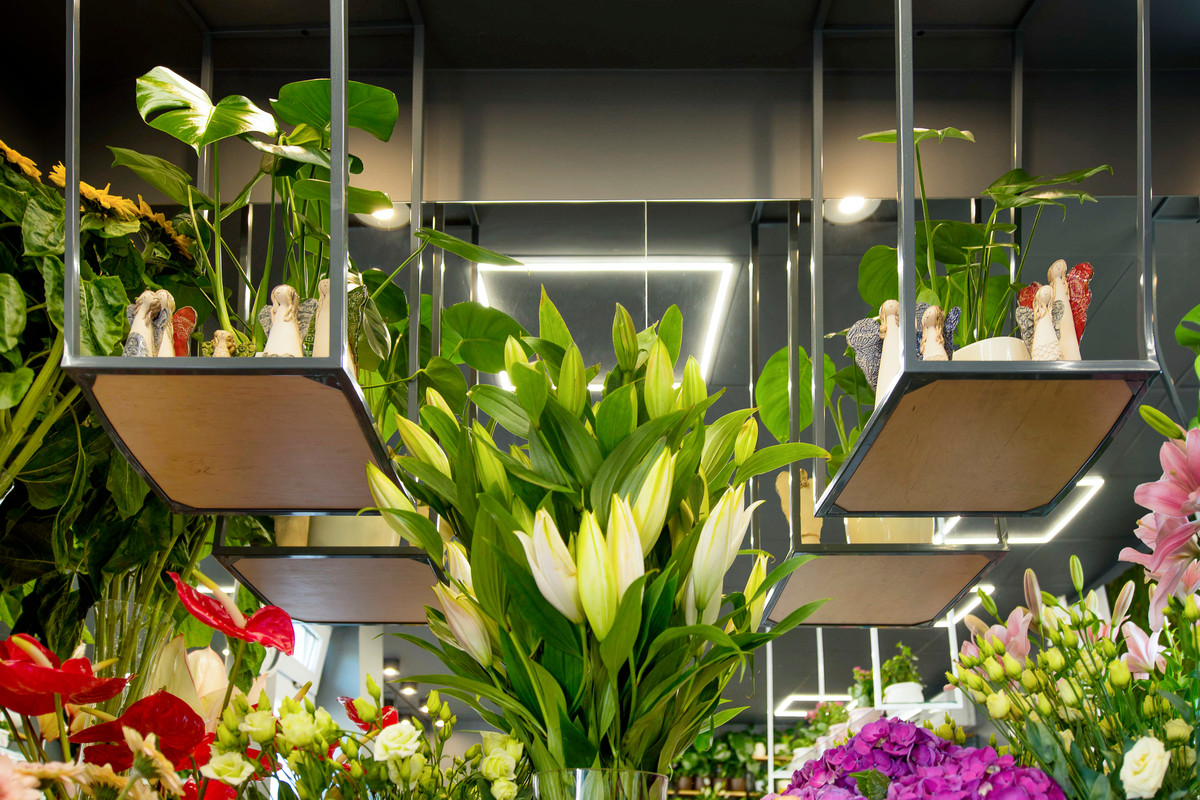 Other projects in this category