Hotels and restaurants
Historical facilities
Garden and elevation
Outdoor lighting
Highlighting the building body with lighting
Illumination at night offers more possibilities to show the building in an interesting way than daylight does. Proper selection of lighting is associated with the analysis of a number of circumstances such as the architecture of the building, its location, and the type of environment - they have a significant impact on the choice of the final method of illumination.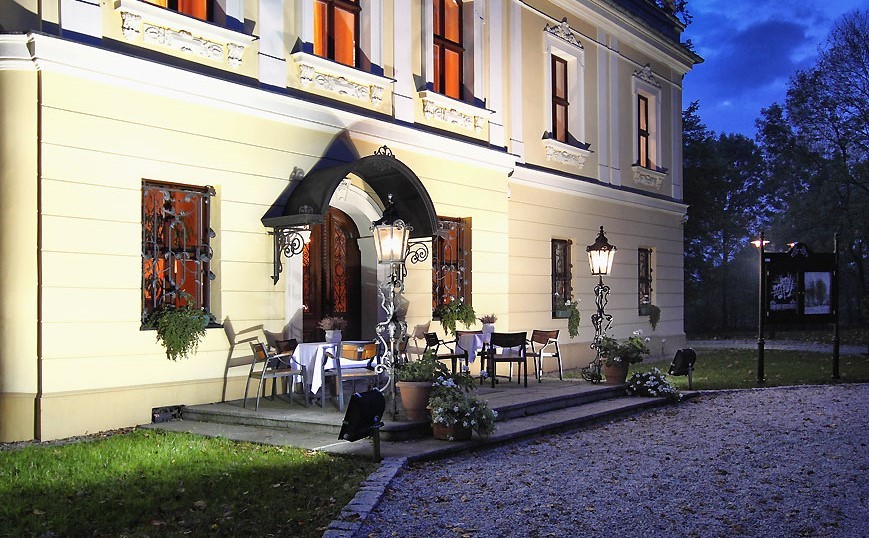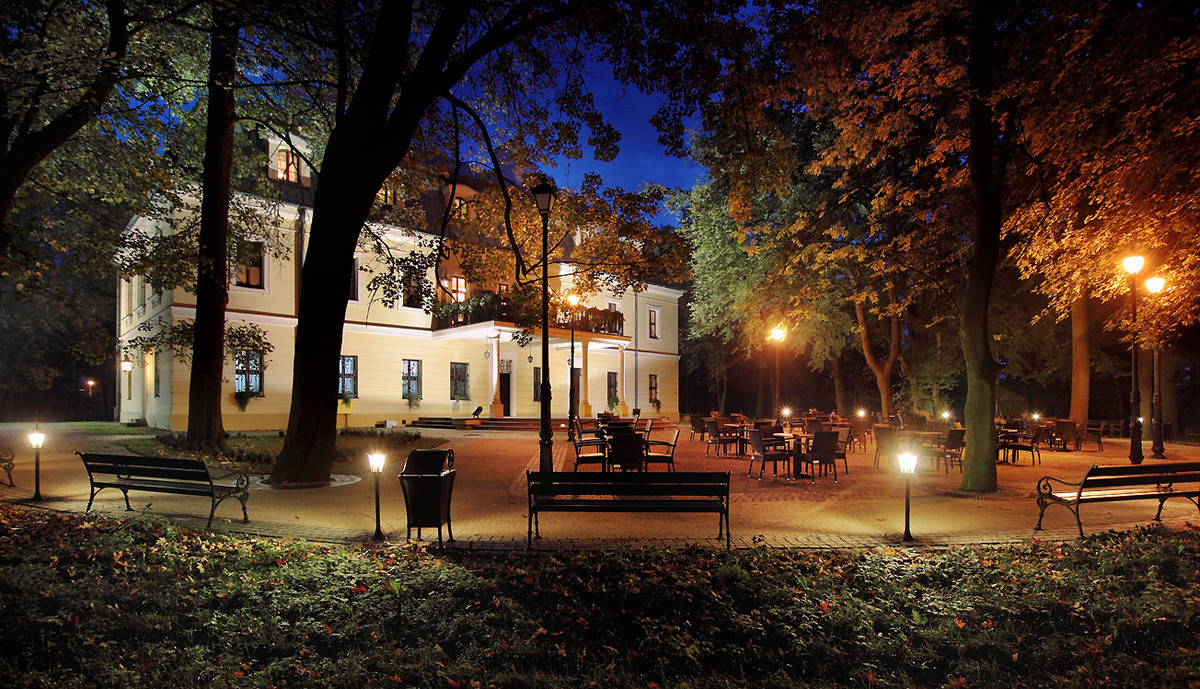 The illumination project of the palace in Rybna started with separating the characteristic points of this building. Our attention was not lost when we placed it in the surrounding, or when we placed it in relation to the directions of the world. We also got to know the perspective of the building in daylight together with the colours of the elevation. In the next stages, we also focused on technical possibilities such as access to power supply and also took into account economic possibilities.
On a daily basis, the palace in Tarnowskie Góry in the Rybna district has two main functions. The basic activity is concentrated in the interiors of this late-Baroque residence, it is the accommodation and restaurant base. The second one is a cultural activity related to the organization of classical music concerts, music courses, meetings with artists or artistic exhibitions.
Undoubtedly, this historic palace was a very interesting object to design outdoor lighting for. We hope that we have managed to use the potential that has been put into our hands.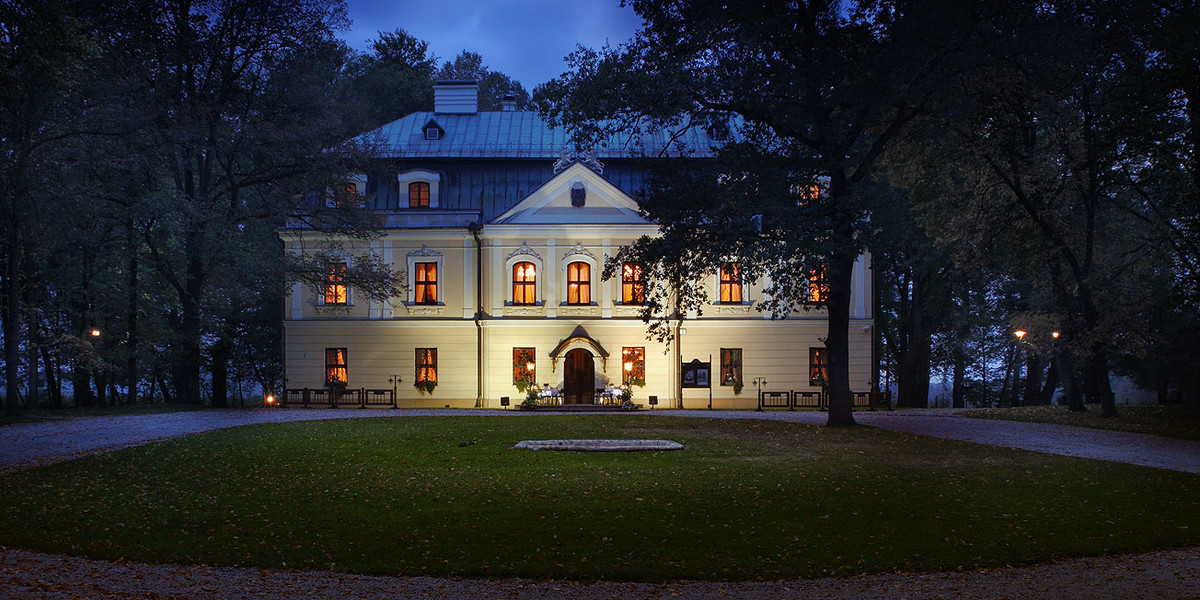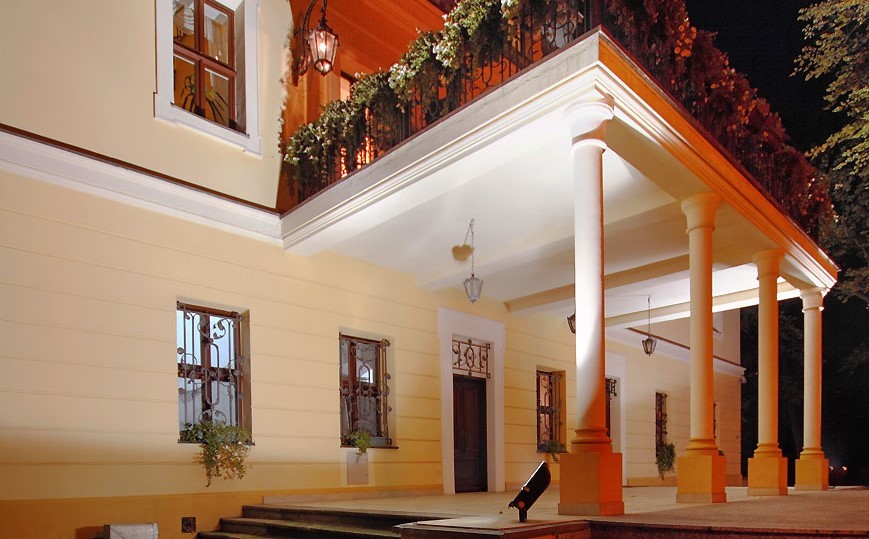 In this case, it was a matter of emphasizing the entire craftsmanship of the exterior of the building. It is located in a picturesque landscape park, surrounded by old oak trees. The environment itself makes the building take on a peculiar atmosphere. In this situation, lighting with light trails would not be consistent with the surroundings, and cutting through the lights and shadows would distort the shape of the palace. Therefore, the best solution was to use floodlights from Kanlux ADAMO floodlights' range. In this way, we emphasized the details and showed the whole building regardless of whether it is viewed from close up or from behind the trees.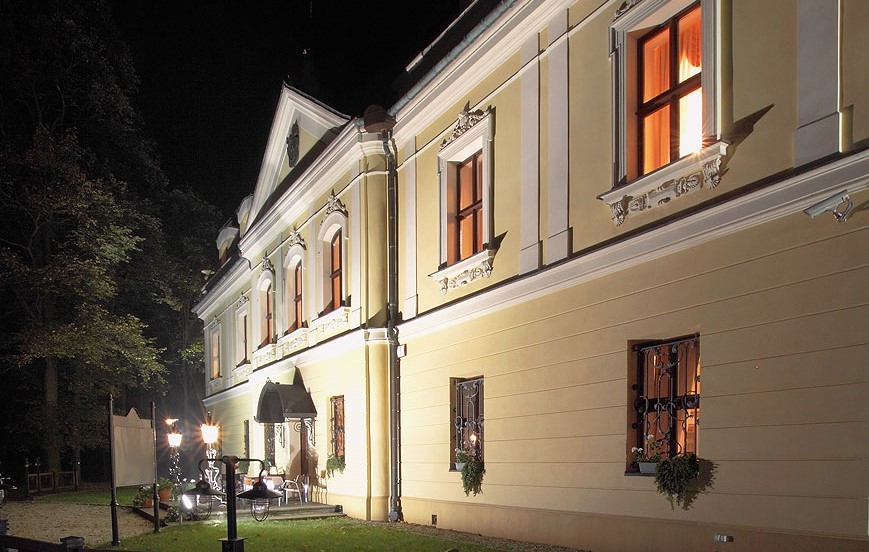 Products used in this project
Other projects in this category