Special-purpose light sources
Historical facilities
Kanlux products light the Galeria Gwiazd gallery
We usually treat light in purely utility categories, and yet it also has other advantages, which have long since been noticed by artists. There is nothing like light that perfectly emphasizes the value of art. That is why we decided to take part in a fascinating project by Konrad Tomaszewski, an artist whose works are in the collections of national museums and private collections all over the world.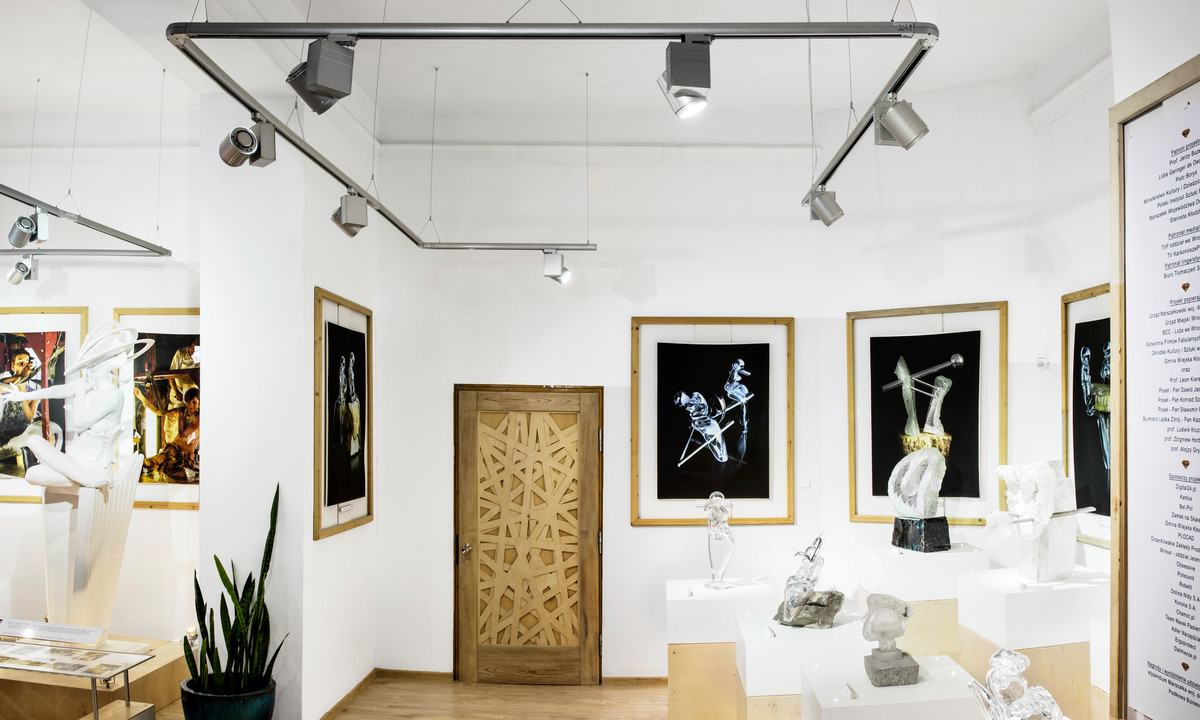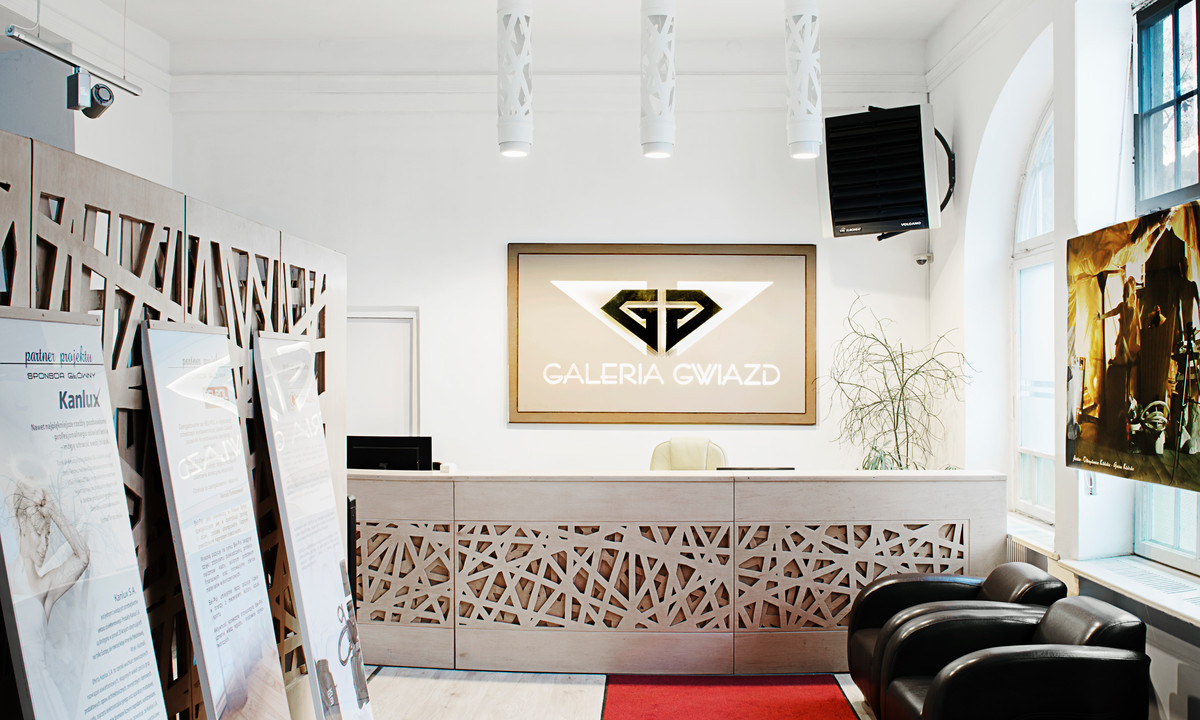 All visitors to the gallery can admire not only the beauty of modern art, but also the Kanlux functional art. Our Kanlux NIKOR DLP downlight fittings, equipped with Kanlux RAPID MAXX LED bulbs and perfectly integrated into the interior by the artist, were suspended at the reception desk thanks to their placement in a beautiful, decorative structure.
Kanlux LESTRA Series lamps appeared in the atelier, with easy assembly using the included cables. This is only an introduction, however, because the most interesting thing is happening in the main hall of the gallery. Modern Kanlux SONDA EL-4L wall and ceiling-mounted fittings in steel chrome colour have been installed here. Their wide horizontal adjustment range is 320 degrees. We suggest using Kanlux TOMI LED bulbs, which will perfectly light all the key places, just like here they light glass sculptures. This is also where the Kanlux OYO LED spotlight accents found their place, which added an original starry glow to the interior.
On the walls there are Kanlux EVAN TL wall lamps, which were successfully used to light part of the photos, and work equally well for illuminating images, or commemorative plaques. However, these are Kanlux OVID luminaires mounted on rails that lead the way here. Such structures are especially recommended in places where modern design, high quality and flexible solutions are important. Thanks to them, a very wide field of light direction adjustment is possible.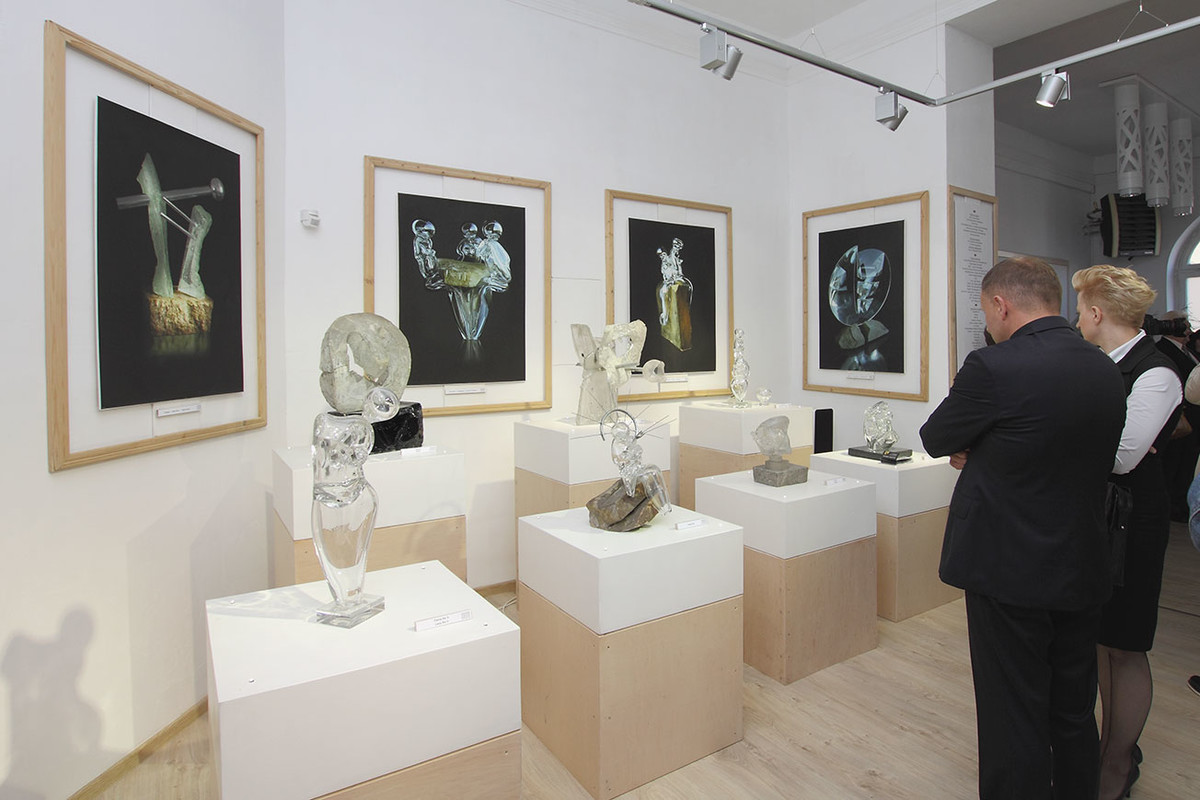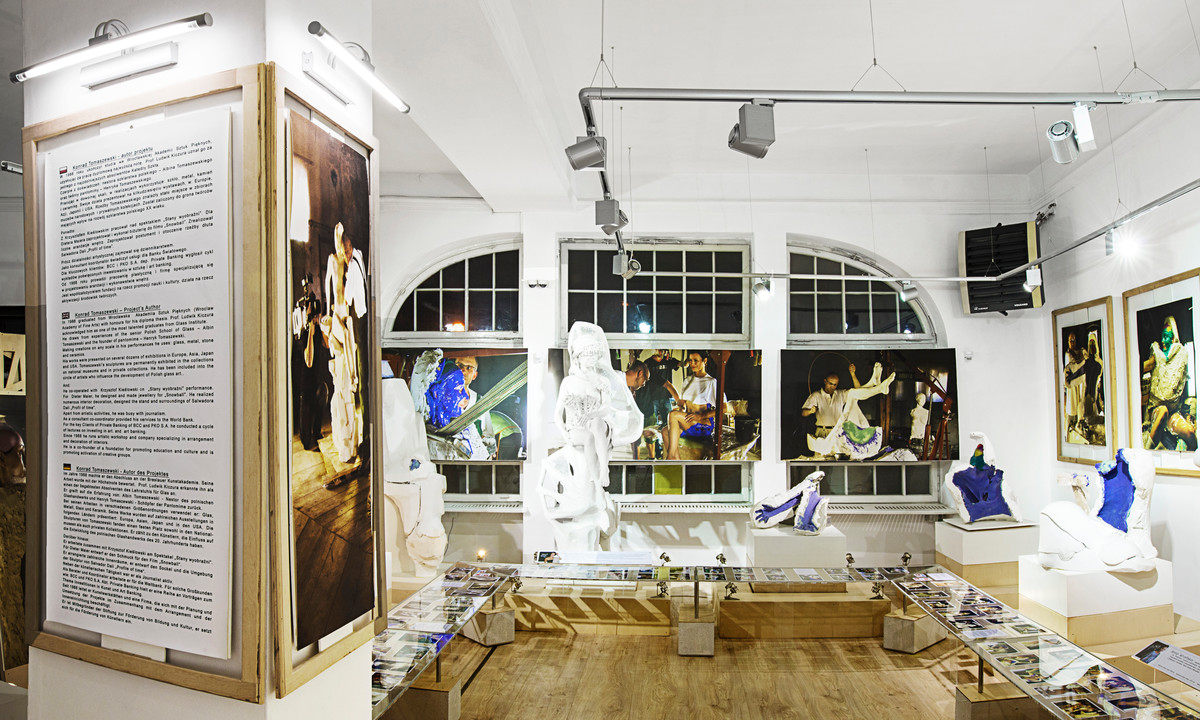 Kanlux tries to support the initiatives of true enthusiasts, and this undertaking undoubtedly takes a lot of passion. We are glad that we could become a part of this event, equipping them with our lamps, which perfectly match the interiors of the gallery.
Products used in this project
Other projects in this category