Office lighting
Industrial-style office - an idea for lighting brick and concrete
Office space is not only sterile white rooms with glass doors, to which we are accustomed. This project was a little different.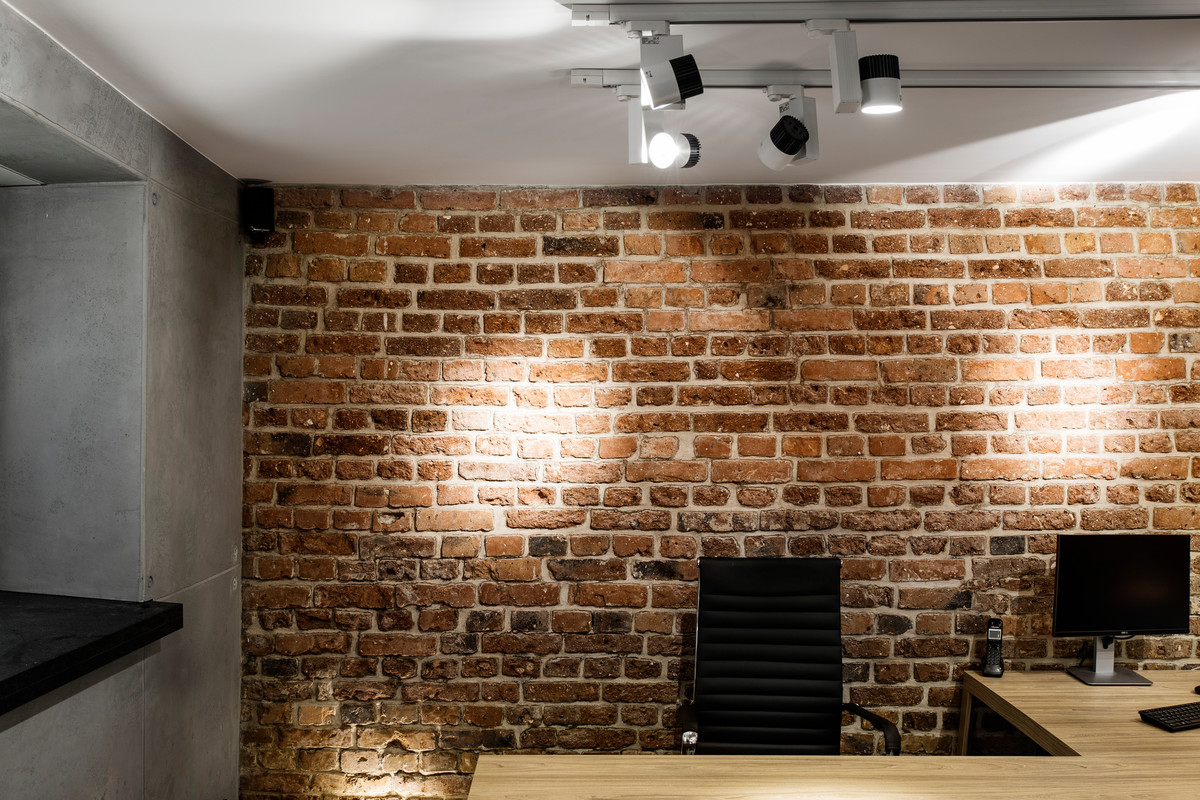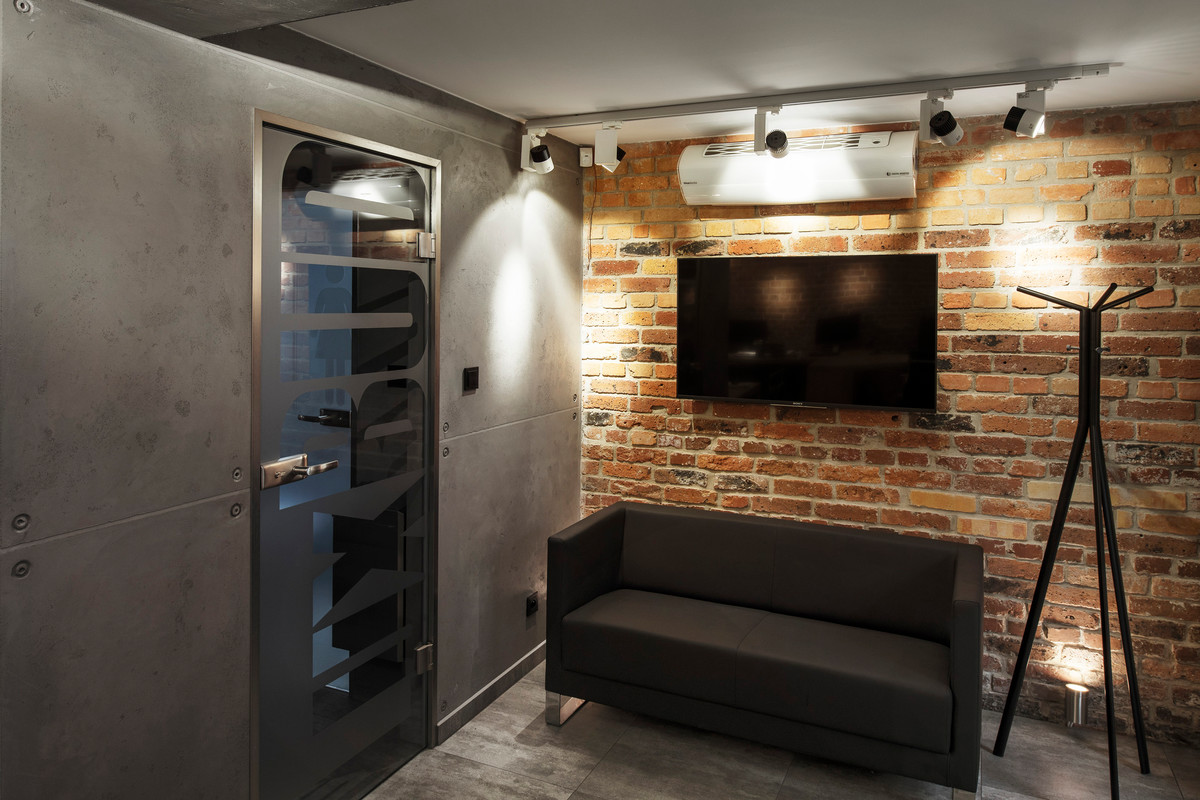 The office space for a design and construction company that uses new technologies and trends, but does not exclude traditional methods, is a very interesting challenge. We took them, and the interior of LUXBUD company from Zgorzelec delighted us at first glance.
The project uses concrete and red brick materials from the industrial environment. The unique attractiveness of these materials is underlined by the spotlight from the busways — Kanlux TRAKO.
Additionally, during this project Kanlux DARSA elevation luminaires were used, which, in this case, were mounted very low, virtually near the floor. Their role is primarily to get an amazing game of light and shadow. For such projects we especially recommend Kanlux REKA LED luminaires. Thanks to which we can set any light incidence angle.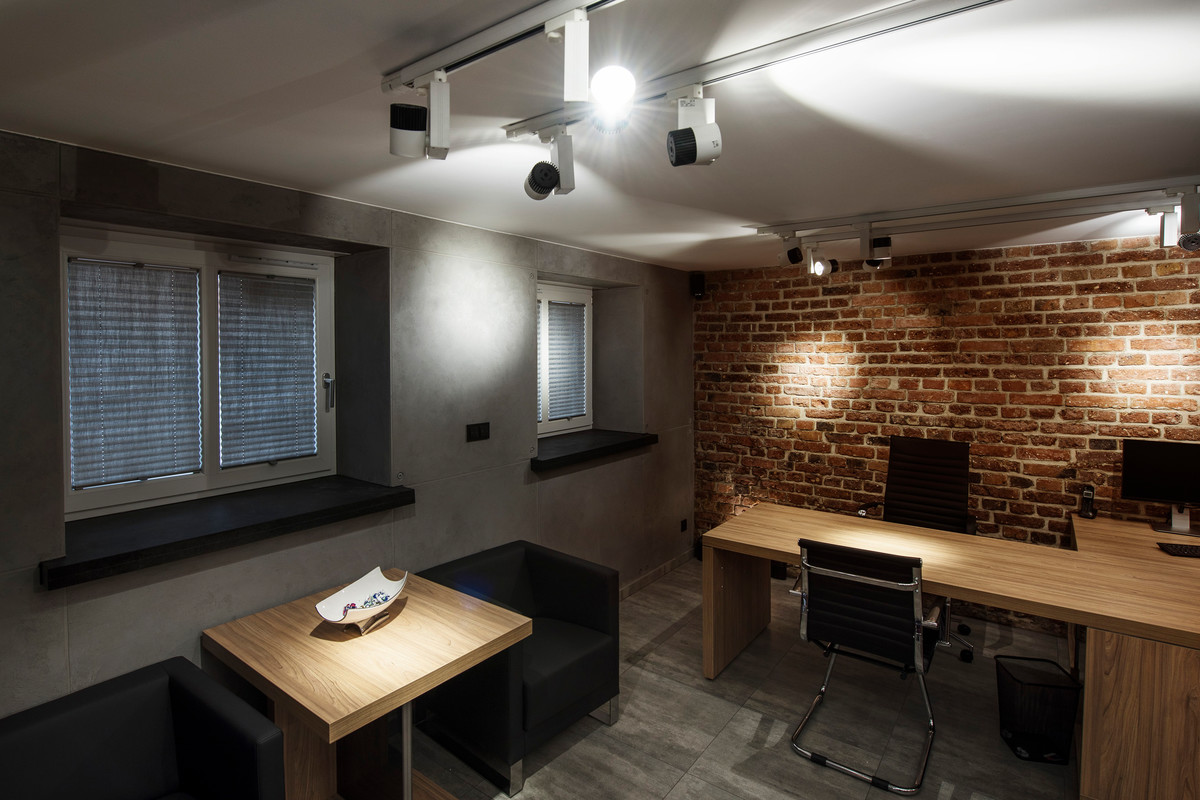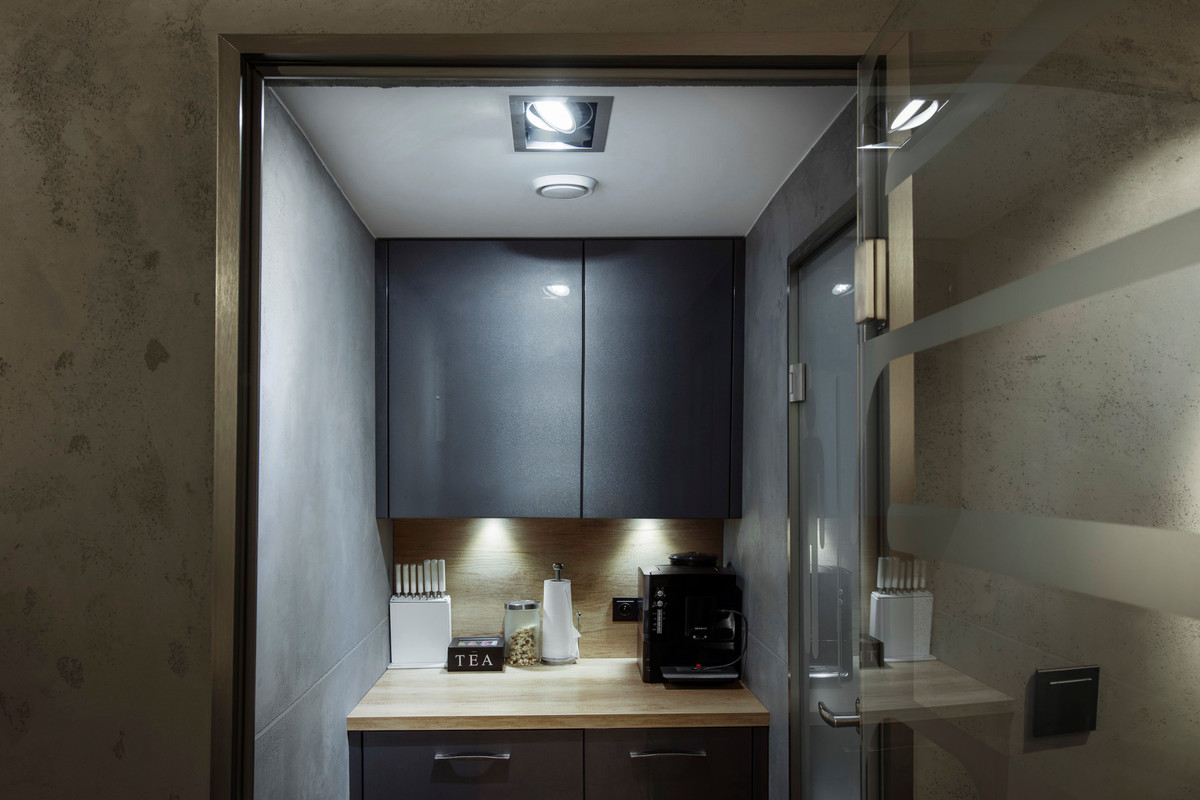 The contrasting material combination of brick and concrete has been toned down and combined by means of the lighting, without losing its industrial character. In this raw interior we have introduced a very cosy and unique atmosphere.
Products used in this project
Other projects in this category