Historical facilities
Garden and elevation
Illumination of the baroque town hall in Bnin
Bnin is a small town with a baroque town hall building in the square as its central point. When lighting the building, we wanted to highlight the characteristic architectural details. Although the building seems simple in its construction, some of its details take on interesting shapes in a properly selected light.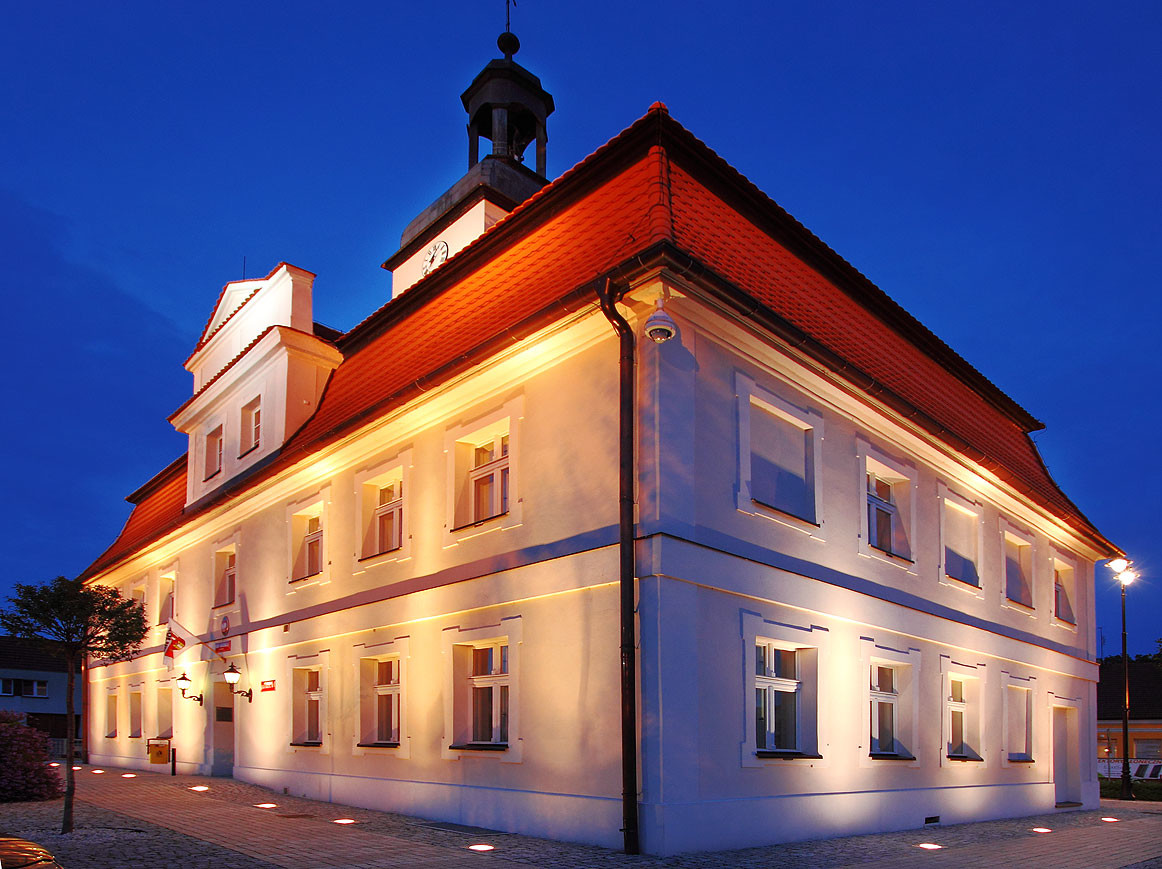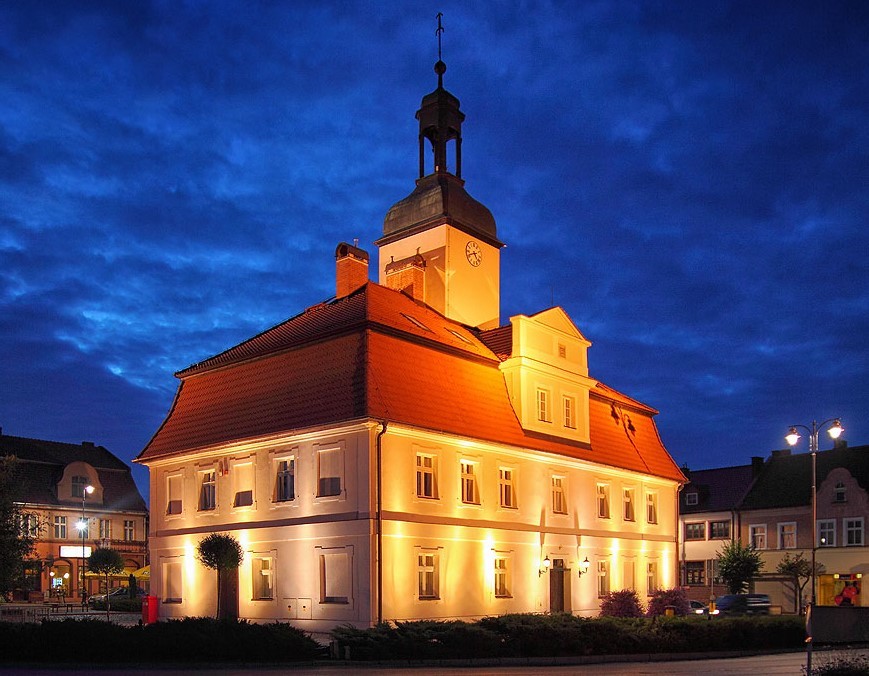 We started from the ground - evenly distributed Kanlux GORDO LED ground level lamps, designed to emphasize the lower part of the town hall elevation, they also mark the path around the building.
A four-sided roof with a clock tower was additionally lit from a distance of about a few meters. This effect will be achieved by mounting a floodlight, which can be hung at any height, and then directed to the place that we want to light. Here we used Kanlux FL MASTER, which is characterized by reliability and resistance to weather conditions. Its additional advantages are high ingress protection, stable casing and power supply integrated with the dimmer.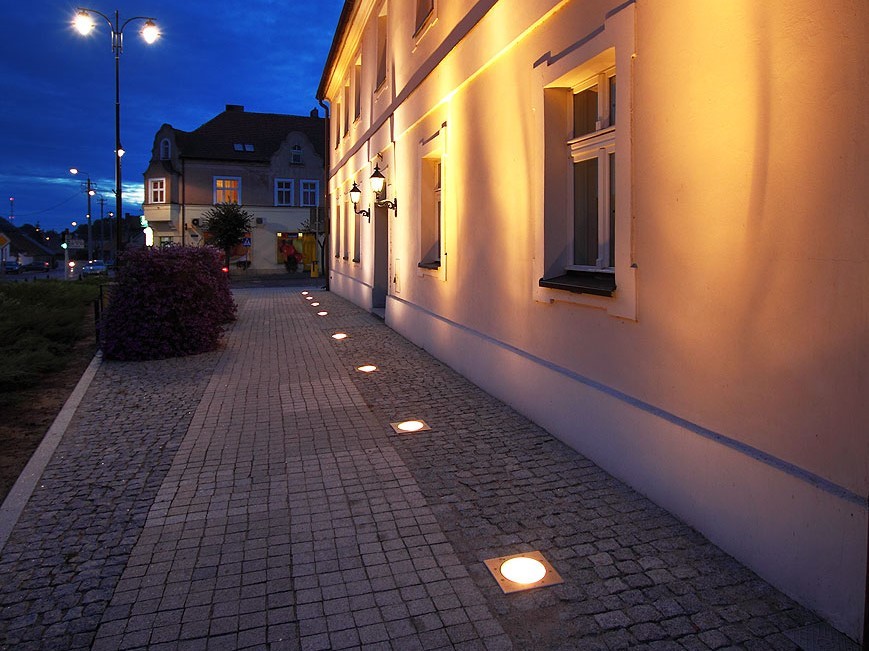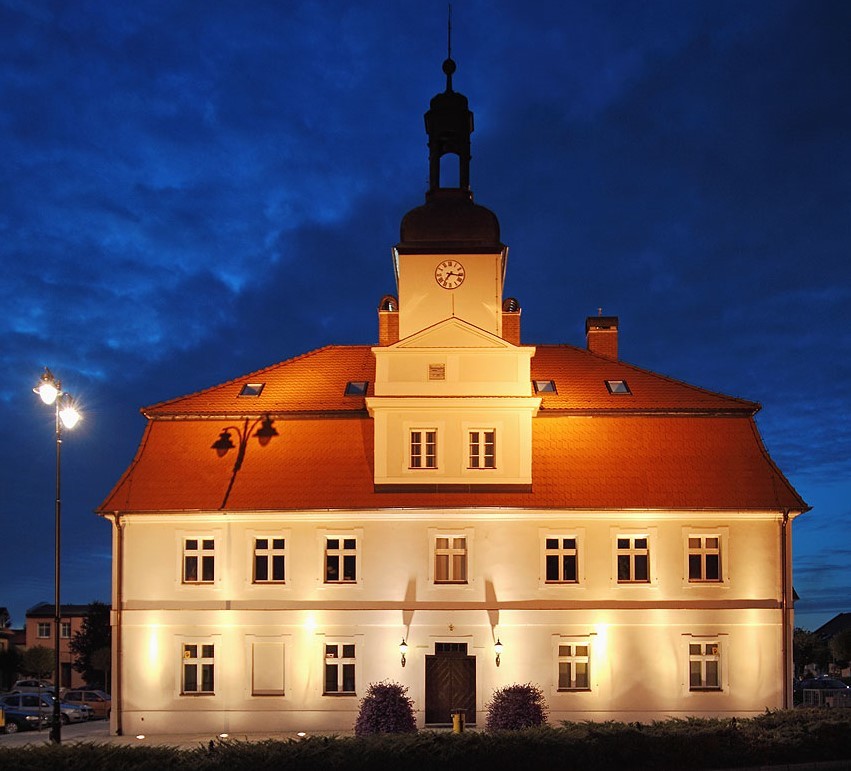 This night-lighting story about the building has been enriched with stories about Bnin. It was here that Wisława Szymborska was born. In the attic of the town hall building there is a Chamber of Regional Memorabilia, where her family memorabilia are preserved. We believe that this place has become the pride of Bnin's people.
Products used in this project
Other projects in this category